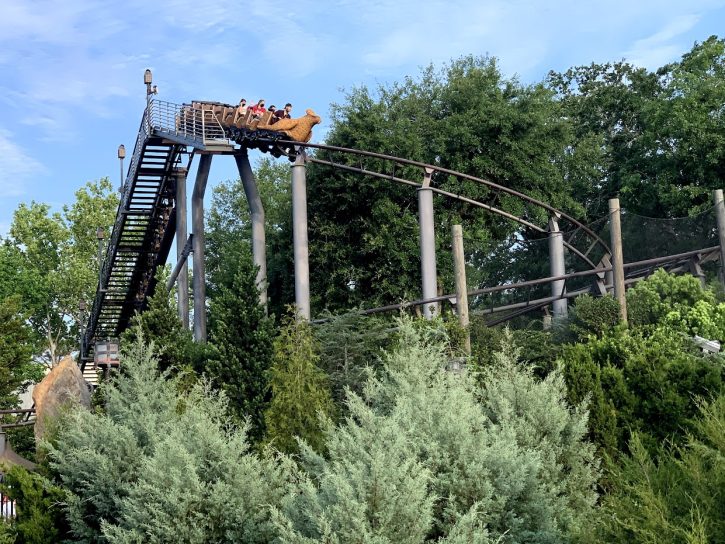 Inside the Wizarding World of Harry Potter there are plenty of attraction for visitors of all ages. The Flight of the Hippogriff is a kid-friendly ride where you approach a hippogriff and ride through the sky. The Flight of the Hippogriff soars you past Hagrid's hut, and around the Hippogriff's favorite pumpkin patch. With smaller-scale plunges and corners this roller coaster is great for everyone.
Ride Information  Ride Restrictions  Location  Fun Facts  Tips

Planning a Universal Vacation?
Ride Information
Opening Day: June 18, 2010
Type of Ride: Kid-Friendly Coaster
Age Recommendation: All Ages
Duration of Ride: 3 Minutes
Typical Wait Time: 25-45 Minutes
Single Rider Line: No
Express Pass: Yes
Child Swap: Yes
Wheelchair Accessible: No
Ride Photo: No
Ride Restrictions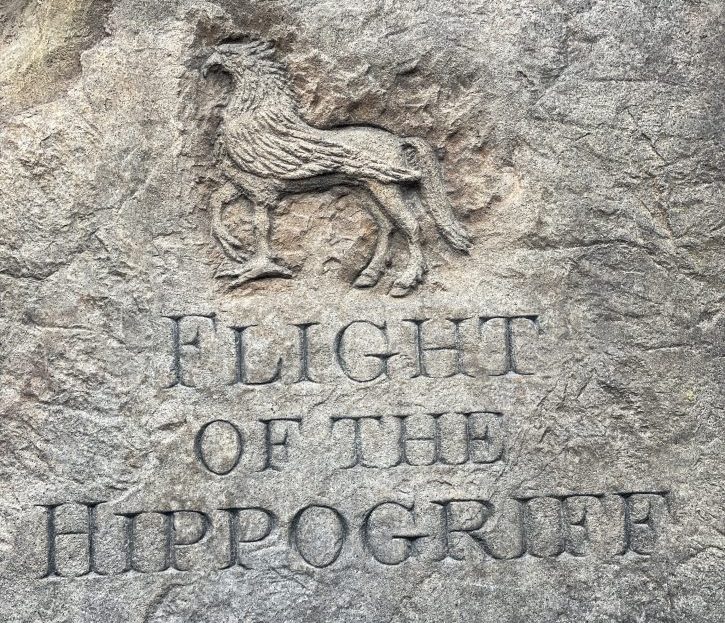 Height Requirements: 36″(92cm) Minimum | Riders under 48″(121.9cm) must have a supervising companion.
Wheelchair Restrictions: Riders must transfer from wheelchair to ride vehicle.
Location
Nearby Attraction: Harry Potter and the Forbidden Journey | Hagrid's Magical Creatures Motorbike Adventure
Dining: Hogs Head Pub | Three Broomsticks
Shopping: Olivanders | Honeydukes
Did You Know?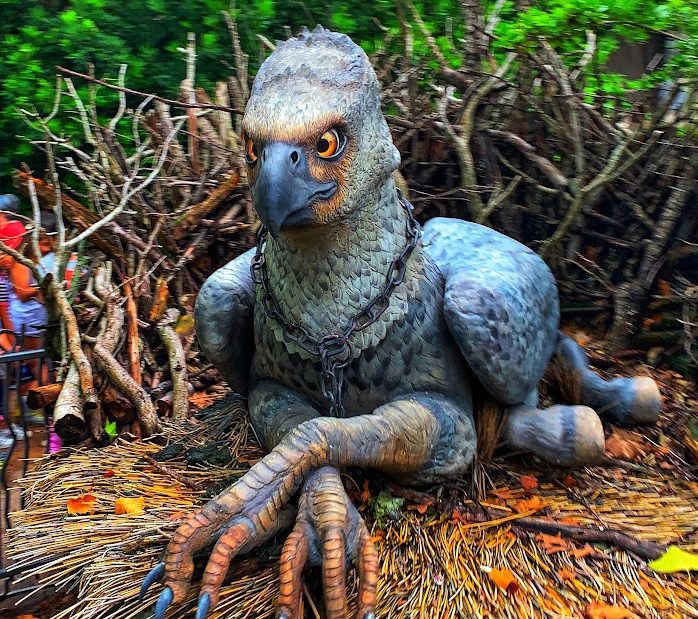 Just like Harry Potter had to learn, riders will also be taught the proper way to approach a Hippogriff.
The Flight of the Hippogriff attraction resembles the traditional Hippogriff. A Hippogriff has the head, front legs, and wings of an eagle, but the body, hind legs, and tail are like that of a horse.
Before this ride of Flight of the Hippogriff, it was an attraction called The Flying Unicorn which closed years before it reopened as Flight of the Hippogriff.
The Mouse For Less Tips
Flight of the Hippogriff is a family favorite and does accept the Universal Orlando Express Pass. However, this line rarely exceeds 40 minutes (based on seasonal crowd levels).
If 40 minutes is too much of a wait, try hitting this attraction within the first hour or so of the park opening.
Be sure to revisit flight of the hippogriff when the sun goes down so you can see the sparkle of the Forbidden Forrest.