Ultimate Disney Packing List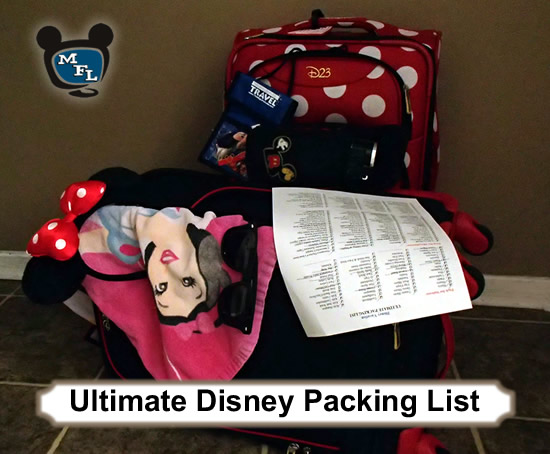 We have a great packing list for Disney vacations. The packing list includes:
Pack for Suitcase
Pack for Miscellaneous
Pack for Kitchen (if you'll be staying at a condo with kitchenette)
Pack for Emergency
Pack for Car Ride
Pack for Theme Parks
Pack for Pool/Water Parks
Before You Go To Do List
This wonderful packing list for Disney vacation is submitted by our member, Becky, and there are three ways to view it.
To view it as a Microsoft Word document, click here.
To view it as pdf, click here.