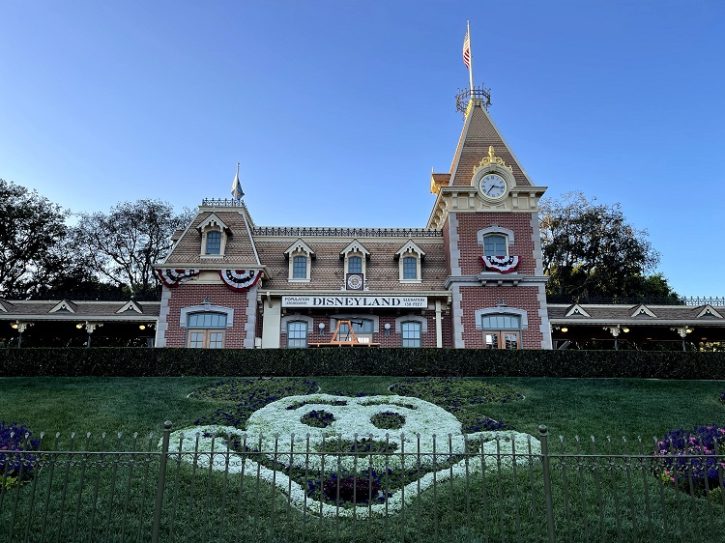 Disneyland Resort Vacation Planning will make your Disneyland vacation memories even more magical. Experience the fantasy and fun of Walt Disney's original park, Disneyland. Meet your favorite characters and experience thrilling and magical attractions. At Disneyland, you can experience Star Wars like never before at Star Wars: Galaxy's Edge. Here, you can fly the Millennium Falcon and go through a remote outpost full of possibilities for adventure. The whole family will enjoy the excitement of Disney California Adventure. Step into Pixar fun at Cars Land and step back in time as you enjoy the nostalgia of Buena Vista Street. Find dining, shopping, and entertaining opportunities throughout the parks, resorts, and the vibrant Downtown Disney district. Whether you stay at one of the three on-site hotels of the Disneyland Resort or one of Disney's Good Neighbors, The Mouse For Less recommends that you plan on spending at least three days in the Disneyland Resort area. After all, Disneyland is the happiest place on earth!
Find out what you need to know before you go here.
Vacation Planning   Resorts   Dining   Parks & Entertainment   Transportation    Southern California
Make plans now to visit during popular Halloween and Holiday special events. Visit Disneyland for your birthday/anniversary or plan your visit during one of many other events held at Disneyland.  Celebrating at Disneyland is always more magical!
Planning a First Trip to Disneyland (As a Walt Disney World Vet)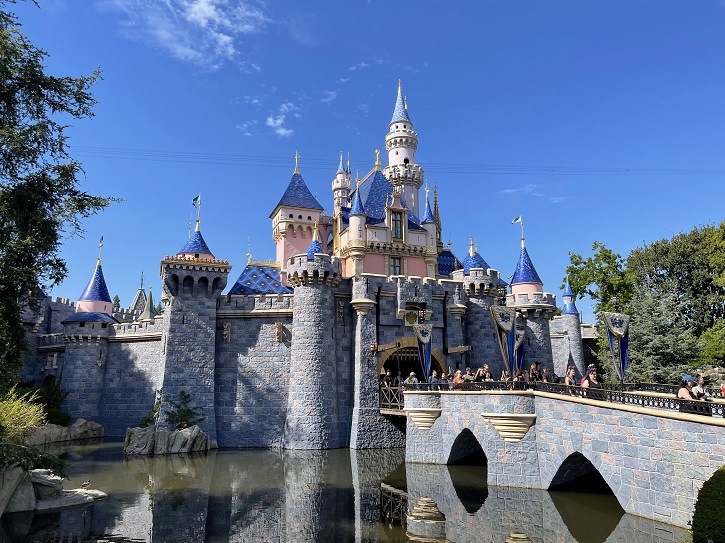 As a Walt Disney World veteran, you may be excited to visit Disneyland, the park that started it all! Here are some tips to help your  Disneyland Resort vacation planning for your first trip to Disneyland:
Take advantage of the differences: While Disneyland and Disney World share some similarities, they also have some significant differences. For example, Disneyland has several unique attractions, such as Indiana Jones Adventure and Matterhorn Bobsleds. Make sure to research the differences and take advantage of what Disneyland has to offer.
Stay on property: Like Disney World, Disneyland has a variety of on-property hotels that offer special benefits like early entry and proximity to the parks. Staying on property can also help you fully immerse yourself in the Disney experience.
Maximize your time: While Disneyland is smaller than Disney World, there are more rides in Disneyland's two theme parks versus Walt Disney World's four theme parks.  It can still be challenging to see everything in one day. Make sure to prioritize the attractions you most want to see and consider using MaxPass to help you make the most of your time.
Try the food: Disneyland has some unique and delicious dining options, so be sure to try some of the local favorites. From the famous churros to the corn dogs at Corn Dog Castle, you won't be disappointed.
Enjoy the nostalgia: Disneyland has a rich history and a unique charm that sets it apart from Disney World. Take the time to appreciate the park's history and enjoy the nostalgic touches that make it so special.
Overall, approaching your first trip to Disneyland with an open mind and a willingness to embrace the differences can make for a truly magical experience.
Disneyland Resort Vacation Planning – Disneyland Hotel Considerations
There are several hotel options available when visiting Disneyland. Here are some of the options:
Disneyland Hotel: This is the most iconic and luxurious hotel at Disneyland. It is located just steps away from the park entrance and has several themed pools, dining options, and a spa.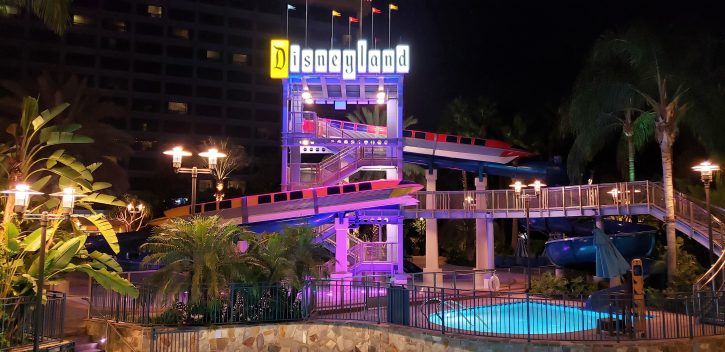 Disney's Grand Californian Hotel & Spa: This hotel is also located just steps away from the park entrance and offers a rustic, Californian theme. It has a beautiful pool area, fine dining options, and a spa.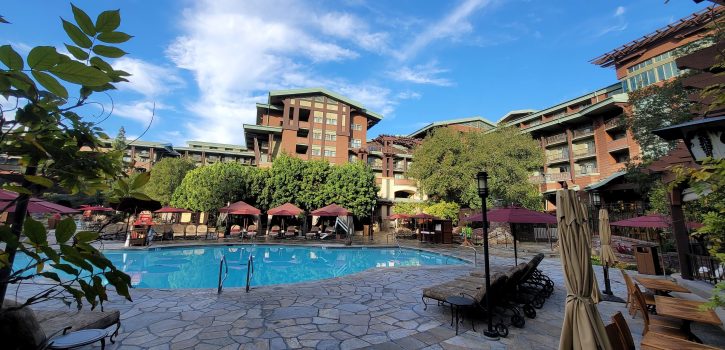 Disney's Paradise Pier Hotel (work is ongoing retheming to Pixar Place Hotel): This hotel is located across the street from the park entrance and has a beach theme. It offers a rooftop pool, dining options, and easy access to the Downtown Disney District.
Good Neighbor Hotels: These are a collection of off-site hotels that are located within walking distance or a short shuttle ride from the park. They offer a range of price points and amenities.
Anaheim Area Hotels: There are several hotels in the Anaheim area that are not affiliated with Disney but are still within a short drive or shuttle ride from the park. These hotels offer a range of price points and amenities as well.
When choosing a hotel, consider your budget, desired amenities, and location preferences. Staying on property can be convenient, but off-site hotels may offer better value for your money.
Of the three, Disney's Grand Californian Hotel will likely feel the most familiar to Disney World aficionados. It was designed by architect Peter Dominick, who was also the designer for Disney's Wilderness Lodge and Disney's Animal Kingdom Lodge and has a section of Disney Vacation Club (DVC) villas.
All three of the Disneyland Resort hotels have the same 30 minute early entry benefit each morning that guests now experience at Walt Disney World. Disney's Grand Californian also has a special entrance directly into Disney's California Adventure.
Proximity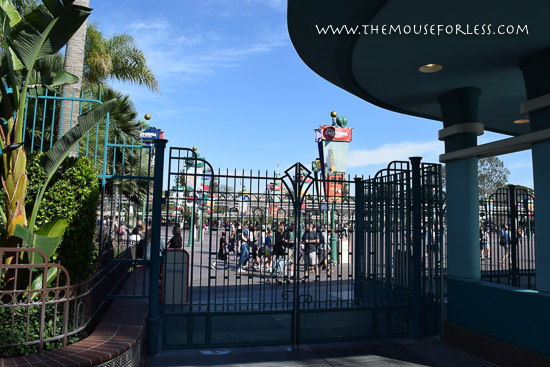 Like with the hotels, one of the features of the Disneyland Resort as a whole is compactness. Disneyland and Disney's California Adventure are connected by a plaza and Downtown Disney. If you had a decent arm, you could probably stand between the parks, throw something, and hit them – they are that close. This has a great impact on touring strategy, and also makes the parkhopper add-on to tickets almost a necessity. Currently at Disneyland, guests with a parkhopper can start going between parks at noon.
Disneyland Resort Vacation Planning – Dining
Here are some tips for making dining reservations at Disneyland:
Plan ahead: Dining reservations can be made up to 60 days in advance, so make sure to plan your dining ahead of time. Popular restaurants like Blue Bayou and Carnation Cafe tend to book up quickly, so be sure to book those early.
Use the Disneyland app: The Disneyland app is a great tool for making dining reservations. You can view available restaurants, browse menus, and make reservations all in one place.
Be flexible: If you can't get a reservation for a specific restaurant or time, be flexible with your options. Try a different restaurant or a different time of day.
Check for walk-up availability: While making reservations is recommended, some restaurants may have walk-up availability. Check with the host/hostess when you arrive at the park.
Consider character dining: Character dining experiences are a great way to meet your favorite Disney characters while enjoying a meal. These experiences tend to book up quickly, so make sure to book early.
Keep your reservation times in mind: Be mindful of your reservation times when planning your day. If you have a reservation for a late lunch, you may want to grab a snack earlier in the day to hold you over.
By following these tips, you can ensure that you have a great dining experience at Disneyland.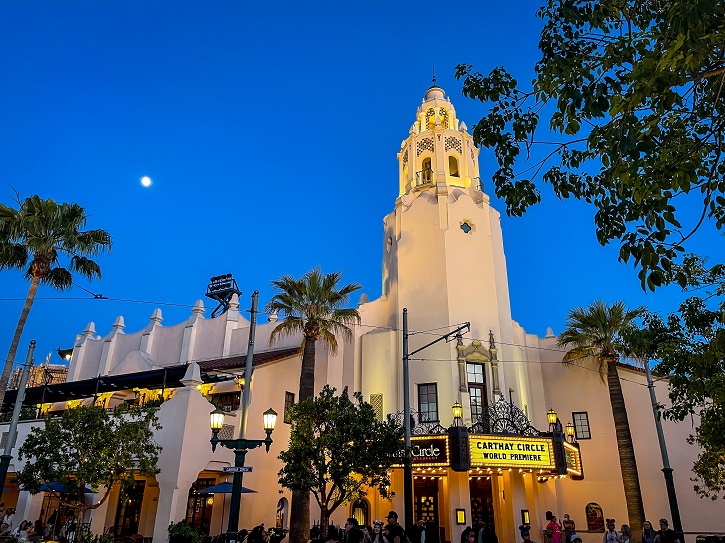 With our modern connectedness, it is sometimes hard to experience something truly new, but heading out to see Walt's park might be that experience for you. With all of the surreal-ness of seeing maps that aren't quite right, or castles that aren't quite the right color or shape, it can be really exciting to experience something that is not only brand new to you, but is also laden with the history and inspiration that has since spread to Orlando and across the world.

Planning a Disneyland Vacation?
For a Free no-obligation quote, contact our sponsor
The Magic For Less Travel
. Services are provided free of charge and their expert planning advice will help you make the most of your vacation time and money.