Now that you've decided to customize a stroller tag for your trip, what do you do? It's easy as 1. 2. 3.! Following the instructions below you will be able to customize a stroller tag for your trip.
1. Click on either the full page tag or the rental tag below the design you like. A Microsoft Word document will open. You should see a document open with whatever design you chose.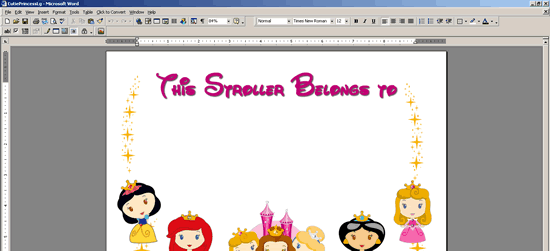 2. Click in the large open area in the middle of the screen and the text box will be highlighted.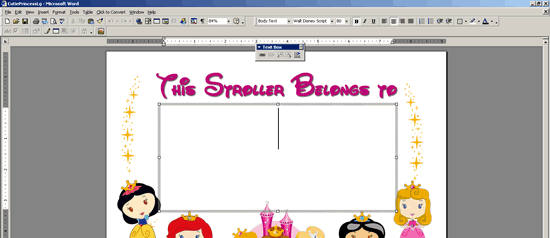 3. Type in the name and print. The color and font is set to the same style as used on the graphics. If your computer does not have the font available it will go to the default font.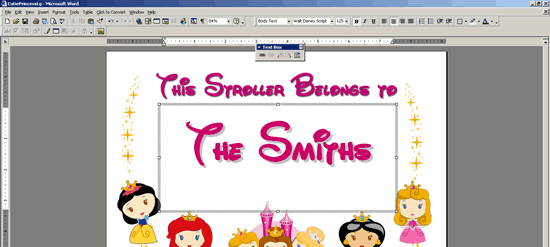 Both size tags print on regular 8-1/2″ X 11″ paper. If using the full size page, no cutting is necessary, simply print, put in a sheet protector and use ribbons/rubber bands to attach to stroller. If using the rental size tag, cut the tag to size or fold the paper in half in order for it to fit in the rental pouch.
Enjoy and have a Magical Vacation!
Kingdom Strollers is the top choice for families traveling to Orlando, Disney, and surrounding areas! Kingdom Strollers provides premium stroller & crib rentals delivered straight to your Orlando theme park resort, hotel or vacation home free of charge. Book your stroller as soon as you book your vacation for best selections!