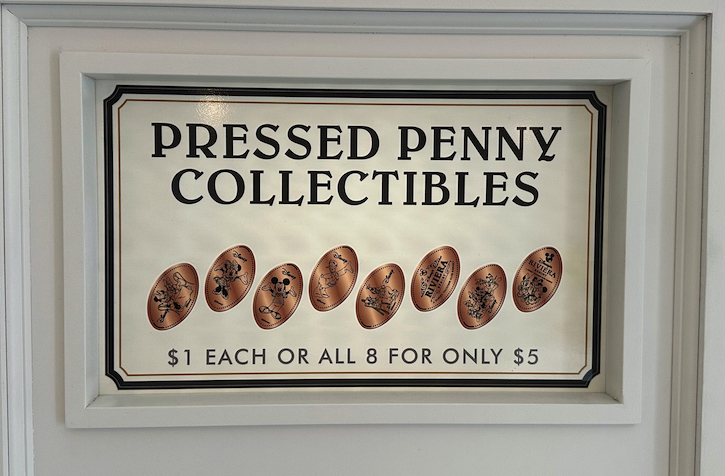 Pressed Pennies are fun to collect and is a great low-cost souvenir. If you have a favorite character that you would like to find for your pressed penny collection or if you want to see what's available at each theme park to plan ahead, these checklist and location pocket guides will be a great addition for your trip. Download these FREE Walt Disney World Pressed Penny checklist & location pocket guides and take them with you on your next Disney vacation.
The cost of each Pressed Penny is $1 and there is no need to bring your own pennies – one will be provided for you. The machines take credit cards for ease of purchase.
---
2023 Press Coin Machine Pocket Guides
Facts:
Download

Facts:
152 Pressed Pennies
27 Machines at Epcot
Download

Facts:
Download

Facts:
Download

Facts:
Download

Facts:
19 Disney Resorts have any Pressed Coin Machines
Port Canaveral Cruise Terminal has Pressed Pennies
Both water parks, two mini-golf courses, Wide World of Sports and even the airport have machines
Download Offsite Resorts, Mini Golf, Water Parks and Disney Cruise Guide
Walt Disney World Pressed Penny Pocket Guide Folding Instructions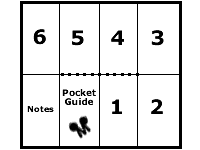 1. Identify
Place the printout on a flat surface with Notes on the bottom left corner and pages 3 through 6 on top.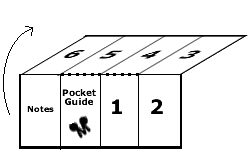 2. Fold in Half
Fold lengthwise (top half under) so that Notes, front cover, and pages 1, 2 are showing. Make all folds very neat and crisp.

3. Fold in Half
Fold Pages 1 and 2 behind so that Notes and front cover are showing.

4. Fold in Half
Fold the front page behind, so only Notes is showing.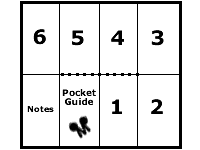 5. Unfold
Unfold the entire sheet with Notes and front cover on the bottom.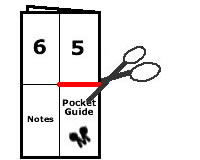 6. Cut on Dotted Line
Using scissors, cut the dotted line in the middle of the sheet. Do not cut further than page 6 or 3.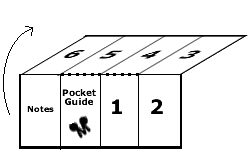 7. Fold in Half
Fold lengthwise so Notes, front page and pages 1 and 2 are showing.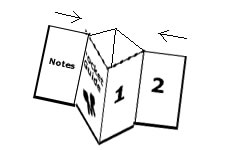 8. Open the Center
Form an open, square box in the center.

9. Create a Cross Shape
Push the outer panels (Notes and page 2) towards the center.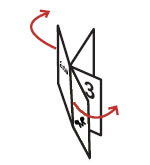 10. Form a book
Grasping Notes and front cover, swing them around to form the cover and back of the guide.
11. Complete
Tuck the guide into your pocket or purse and enjoy Walt Disney World.