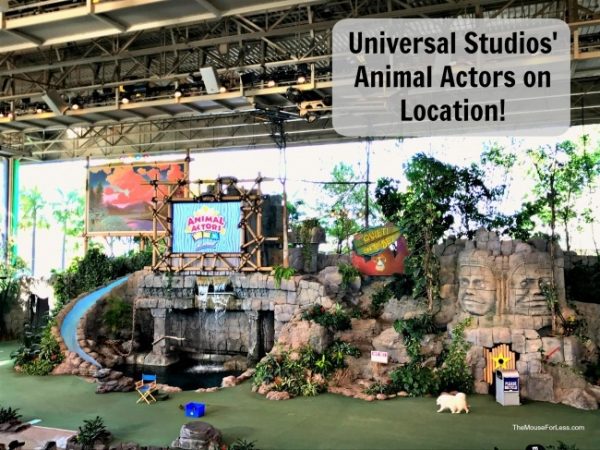 Animal Actors On Location at Universal Orlando Resort is a chance to see your favorite animal actors behind the screen. Once all guests have seated themselves animals including beautiful birds, puppies, and cats will show you exactly what it takes to be an animal actor! Also as a treat, there will be audience participation which the little ones will love.

Planning a Universal Vacation?
Show Times & Location
Animal Actors On Location can be seen while visiting Woody Woodpecker's KidZone inside Universal Studios Florida.
This show is usually put on 4 to 5 times per day, however be sure to check your park guide for specific times in case there is a change in schedule.
General Show Times
12:15pm
1:30pm
3:30pm (ASL provided)
4:45pm
6:00pm
Need to Know
If you have a little navigation trouble you can look for Fievel's Playland. Animal Actors On Location is located directly across from these attractions.
Animal Actors On Location runs for  about 20 minutes, this gives everyone a chance to rest their legs for a few moments under the covered amphitheater.
This show is wheelchair accessible for all chairs including standard and ECV. Also, guests with service animals are welcome. Plus, ASL (American Sign Language) is provided for at least 1 show each day.