Universal Studios Florida | Diagon Alley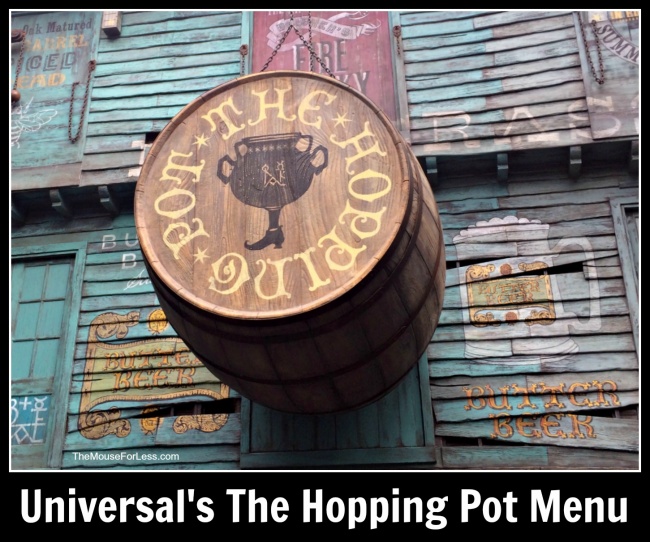 Grab a light snack or a wizard's drink at the walk up counter located in Carkitt Market. The Hopping Pot menu offers a variety of drinks for muggles to try. Choose from Butterbeer (regular or frozen), Pumpkin Juice, or some of the lesser known options.  This quick service window also offers alcoholic choices like Fire Whiskey, Wizard's Brew and Dragon Scale. Located close to where Celestina Warbeck and the Banshees perform, The Hopping Pot is a convenient place to grab Butterbeer Ice-Cream before or after a live performance. The nearby picnic tables give you a great place to rest and people watch. Perhaps you can pick out the visiting muggles from the regular wizards that frequent Diagon Alley.
Hours of operation vary. Check at the location or Guest Services for details.
The Hopping Pot is a  Universal Dining Plan participant.
The Hopping Pot Menu
Menu Date 11/2018
Non-Alcoholic Drinks
Butterbeer
Frozen Butterbeer
Tongue Tying Lemon Squash
Otter's Fizzy Orange Juice
Fishy Green Ale
Peachtree Fizzing Tea
Pumpkin Juice
Gillywater
Alcoholic Drinks
Wizard's Brew
Dragon Scale
Draught Beer
Fire Whiskey
Food
Beef Pasties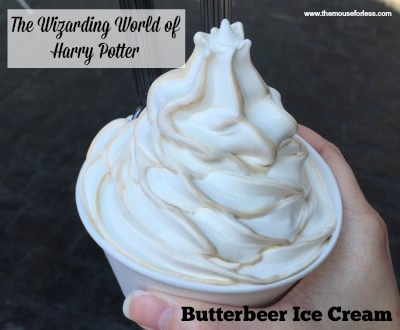 Butterbeer Ice-Cream
***The Hopping Pot Menu Items and Prices are Subject to Change***