January 25 – February 17, 2019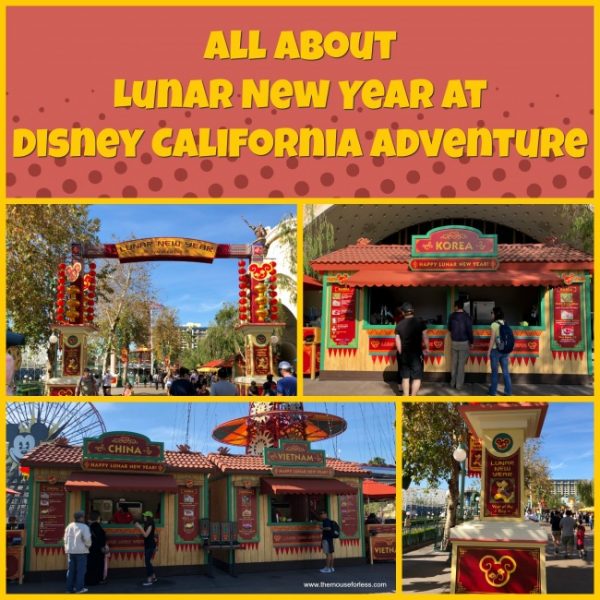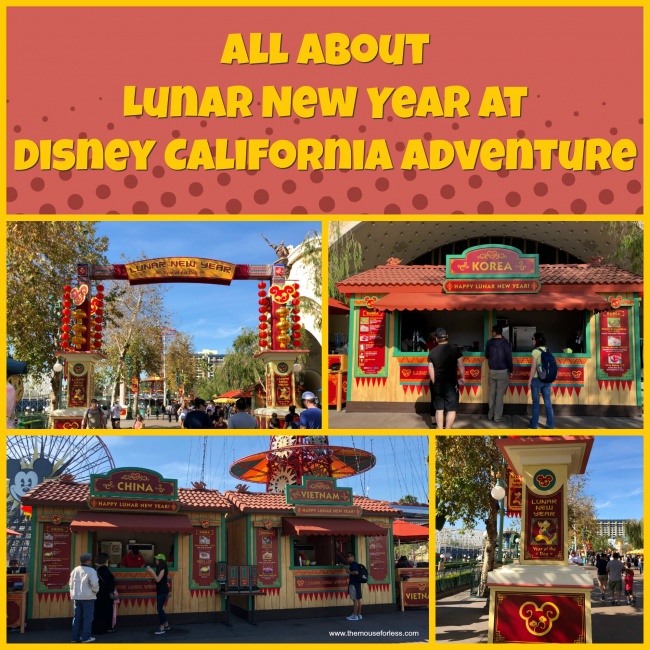 Lunar New Year
Celebrate the Year of the Dog during the time-honored traditions that commemorate the start of the Lunar New Year with grand festivities at Disney California Adventure from January 26 through February 18.
The Lunar New Year Celebration is the perfect opportunity to explore culturally inspired food, music and entertainment. During the event, Guests of all ages will enjoy an impressive array of musicians and performances. Plus, be on the lookout for Disney Characters dressed in traditional garb, ready to take part in the fun! Guests will also be able to stroll beneath strings of ornamental lanterns, pay a visit to the Lucky Wishing Wall and explore the art of local artisans. In addition, take time to shop for Lunar New Year themed apparel, souvenirs and gifts to remember your experience.
Hurry Home Mulan's Procession Marketplace Kiosk Menus Entertainment Additional Fun
Hurry Home – Lunar New Year Celebration
Guests are invited to gather for a nighttime water show that celebrates family and friendship at Paradise Bay. This heartwarming tale is shown via mist screen and features Mulan, Mushu and their friend, a little lantern. During the show, Guests will be able to experience a little lantern's quest to reunite with family during their annual gathering to celebrate good fortune for the upcoming year! The story is told with 2 distinctive styles of animation that fill the screen, while sky-high fountains and dazzling light effects dance along to tell the tale. A moving musical score―originally created for the opening ceremony of Shanghai Disney Resort by award-winning composer Tan Dun―accompanies this show.
Mulan's Lunar New Year Procession
Make way for a magical parade honoring the Lunar New Year. Beloved Characters Mulan and Mushu will welcome Guests as they clap along as triumphant music from Mulan fills the air and a sea of performers flow gracefully through the streets.
Lunar New Year Marketplace Kiosks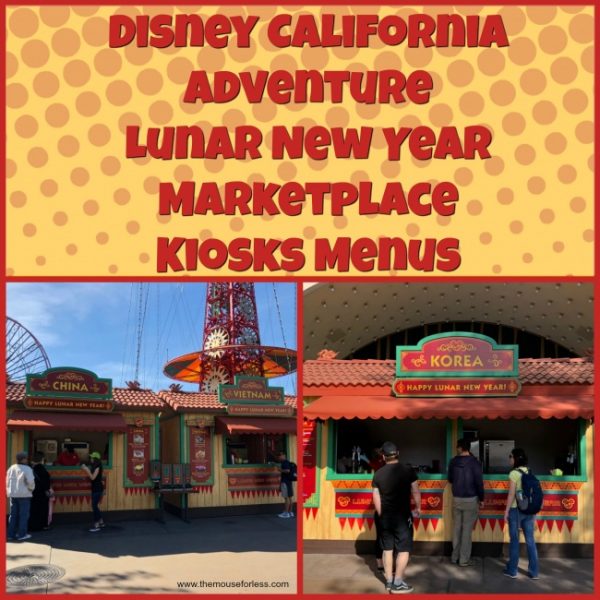 Korea Marketplace
In front of The Little Mermaid ~ Ariel's Undersea Adventure
Food
Kimchi Bokkeumbap – Vegetable fried rice
Yachae Mandu – Steamed vegetable dumpling with sesame-garlic soy sauce
Yang Gaeng – Sweet red bean and raspberry jelly
Beverages
Banana Ooyu – Non-alcoholic banana milk
Mae Shil Ju – Plum wine cocktail
Hite Pale Lager
China Marketplace
In front of Golden Zephyr
Food
Xiao Long Bao – Pork soup dumplings with black vinegar and ginger
Sanbeiji – Three-cup chicken
Dan Ta – Egg tart dessert
Wuxiang Huasheng Tang – Five-spiced peanut brittle
Beverages
Baixiangguo Lucha – Passion fruit green iced tea with lychee popping pearls (non-alcoholic)
Tsingtao Lager
Vietnam Marketplace
In front of Golden Zephyr
Food
Banh Chu'ng – Sticky rice cake with pork
Chao Tom – Sugar cane shrimp skewer with sweet and sour sauce
Banh Khoai Lang Tim – Purple sweet potato macaron
Beverages
Ca Phe Sua Da – Vietnamese iced coffee (non-alcoholic)
Paradise Gardens Cart
Food
Zhurou Bao – Steamed bao filled with pork and served with sweet chili dipping sauce
Xìngren Qu Qi – Three Mini Almond Cookies
Paradise Garden Grill
Food
Ca Ro Phi Chien Gion – Whole crispy tilapia with chili-lime vinaigrette served family-style with soup, vegetables and rice
Japchae – Sweet potato noodles, onions, shiitake mushrooms, carrots, spinach, snow peas, broccolini and lightly sauteed tofu tossed with sesame oil and sweet and spicy sauce and topped with toasted sesame seeds
Galbi – Short ribs marinated and grilled Korean-style and served with steamed rice and kimchi
Pho Bo: Beef noodle soup with seasoned beef stock, thinly sliced tri-tip and rice noodles with classic accompaniments of onion, jalapeno, basil-lime and hot sauce
Banh Mi Thit Nuong – Marinated pork belly, pickled carrots and daikon with cucumber, cilantro, seasoned mayonnaise and jalapeno on a crispy baguette
Mango Pudding
Beverages
Almond Milk Black Iced Tea with Pudding (non-alcoholic)
Black Beer Stout
Entertainment
Guests will be able to enjoy live, daily performances with authentic musicians including:
The Gugu Drum Group from Shanghai, China – a high-energy troupe of drummers, storytellers and athletes who perform authentic movements and ancient percussive rhythms to bring timeless Chinese proverbs, fables and fairy tales to life at Paradise Park.
Vietnamese artist Dat Nguyen – plays traditional and original compositions on classical guitar, lute, flute and melodica at Paradise Garden Bandstand.
Korean musician Luna Lee – plays the gayageum, an ancient Korean string instrument at Paradise Garden Bandstand.
Additional local performers including Korean drummers, Vietnamese hat dancers, Vietnamese flower dancers, and Korean fan dancers perform daily.
Additional Lunar New Year Fun
An area for guests to try their hand at arts and crafts with local artisans including Chinese calligraphy, paper lantern making and complimentary face painting.
A Lucky Wishing Wall, where guests may add their own wishes for a wonderful future
Beautiful Lunar New Year décor, including ornamental lanterns and banners wishing guests a Happy Lunar New Year in English, Chinese, Korean and Vietnamese
New Lunar New Year merchandise inspired by different cultures of East Asia

Special items all the way from Shanghai Disney Resort, including traditional red envelopes for gift-giving, Mickey Mouse plush, Minnie Mouse snow globes and a limited-edition pin
Commemorative items featuring special Lunar New Year designs, including adult tees and hoodies