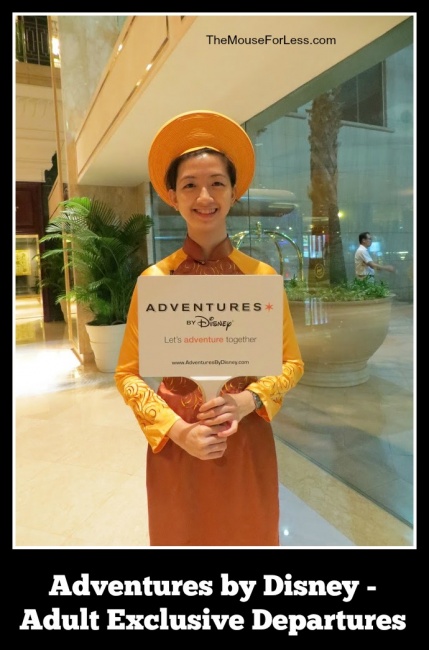 Asia, Africa, and Australia  Central and South America Europe North America
Offering all of the benefits of an Adventures by Disney vacation with an added twist of sophistication, Adventures by Disney Adult Exclusive vacations, reserved for those eighteen years of age and older, include entertainment, dining, local expert presentations and VIP experiences designed specifically for adult travelers. It's the perfect way to celebrate an anniversary, reconnect with friends, or make honeymoon plans.
Disney's Adult Departures Can be combined with a special gift card offer from The Magic For Less Travel on qualifying vacations.
Adventures by Disney Adult Exclusive Asia, Africa, and Australia
Australia: 2018 Oct 28| 2019 Jan 13, Feb 10, Sep 29, Oct 13, Nov 17, December 26 | 2020 Jan 5, Jan 19, Feb 2, Feb 16
South Africa: 2019 March 23, August 17, Oct 5, Nov 9 | 2020 Jan 4, Feb 11
Cambodia, Vietnam & Laos: 2019 Jan 6, Jan 26 | 2020 Jan 5, Jan 25
Adventures by Disney Adult Exclusive Central and South America
Costa Rica: 2019 March 9, April 6, August 17, August 24, Dec 24 | 2020 March 7
Ecuador: Amazon & Galapagos Islands: 2019 Jan 15, Sep 10 | 2020 Jan 14
Adventures by Disney Adult Exclusive North America
Disneyland Resort and Southern California: 2018 Dec 2 | 2019 Jan 20, Feb 17, March 17, August 25, Sep 1, Sep 15, Sep 22, Oct 13, Oct 20 | 2020 Jan 5, Jan 19, Feb 9
San Francisco Short Escape: 2019 May 9, Sep 5, Sep 19, Oct 3