Disney's Carriage, Wagon, and Sleigh Rides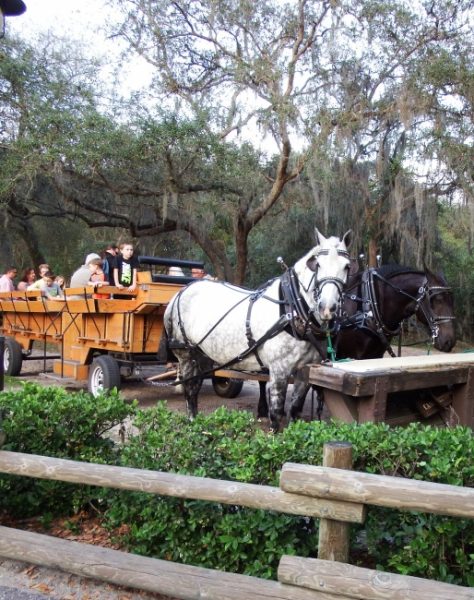 What could be more magical than a carriage ride through some of Walt Disney World's finest resort areas? At Disney's Fort Wilderness Resort, Disney's Port Orleans French Quarter Resort, and Port Orleans Riverside Resort, guests can take a carriage or wagon ride, and during the holiday season, they can even take a sleigh ride! Each carriage, wagon, and sleigh are guided by two majestic horses through beautiful but different scenery. These rides are just some of the many fun activities guests can enjoy on their non-park days at Walt Disney World.
Pony Rides at Fort Wilderness Resort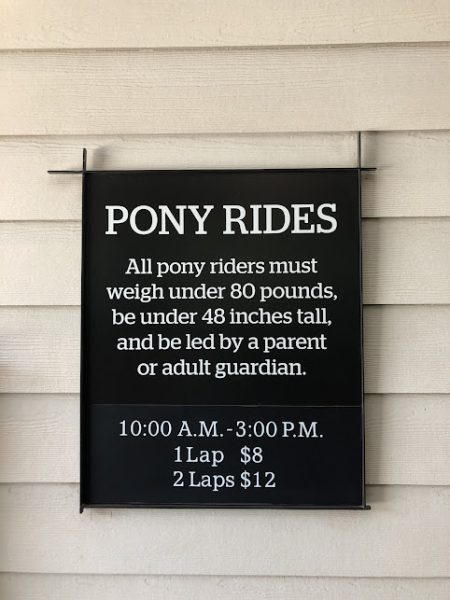 Pint-sized cowpokes can climb aboard the petite ponies at Tri-Circle-D Ranch. Afterward, they may even get to see Cinderella's Ponies!
Pony rides are offered daily at Disney's Fort Wilderness Resort & Campground with the last ride of the day 30 minutes prior to close. Riders must be at least 2 years of age, under 80 pounds, no taller than 48 inches and able to hang on by themselves. A parent or guardian must lead the pony at all times.
Walk-in usage only. No reservations are necessary. This activity entrance is at the stable near Pioneer Hall.
Call (407) 824-2832 for information about Tri-Circle-D Ranch's other offerings, including horseback trail rides, wagon rides and private carriage rides.
Pricing – $8.00
Trail Horseback Riding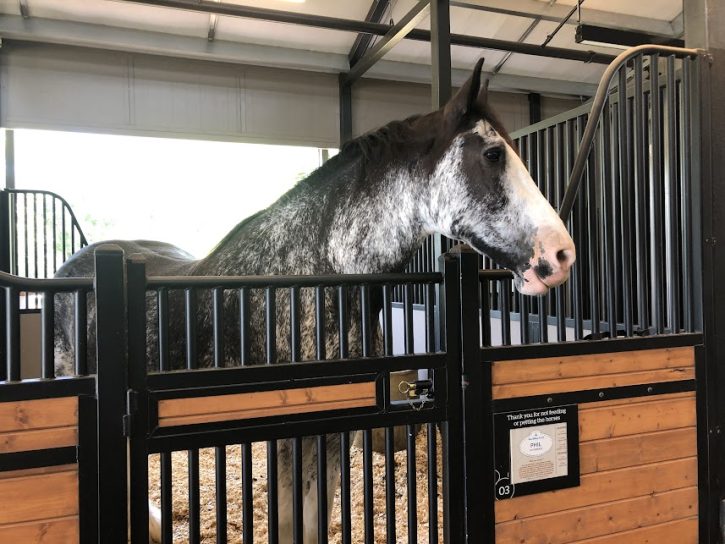 Guests 9 years of age and up can ride through an idyllic woodland teeming with deer, ducks, armadillos and rabbits. Perfect for beginner and intermediate riders, trail rides are a relaxing way to explore the natural beauty surrounding The Cabins and Campsites of Disney's Fort Wilderness Resort.
How to Book
All Guests can book Trail Rides by calling 407-WDW-PLAY, or walk-in at the front barn. Guests under 18 years of age must have parent of guardian permission to call.
Important Information
Check-in at Tri-Circle-D Ranch, located at the entrance of Disney's Fort Wilderness Resort & Campground.
Reservations are recommended, and closed-toe shoes are required.
Riders must be over 48 inches tall and weigh under 250 pounds.
Experience is 45 minutes long
Pricing – $55.00
Carriage Rides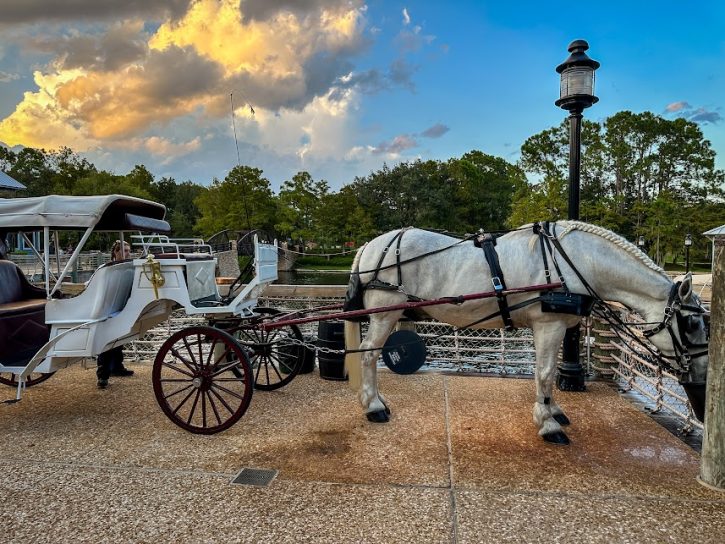 Take a scenic ride in a horse-drawn carriage through the wooded grounds of Fort Wilderness or along the serene Sassagoula River of Port Orleans Riverside.  Whichever you choose, both rides are 25 minutes long and can hold four adults (or 2 adults and 3 small children). These carriage rides are very popular so reservations are recommended and can be made up to 60 days in advance. For reservations guests can call 407-939-7529. If you're taking a ride at Port Orleans Riverside, you will meet at the Riverside Levee Marina. Similarly, at Disney's Fort Wilderness Resort & Campgrounds you will board your horse at the main entrance of Crockett's Tavern.
Pricing – $55.00
Wagon Rides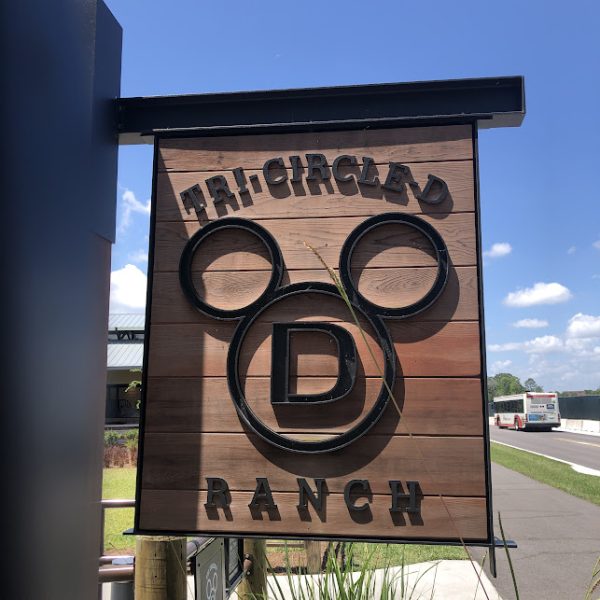 Whether you're at the end of your trip, looking for a unique experience, or just trying to budget your extra spending, wagon rides at Walt Disney World are a great option! These old fashioned wagons tour you through Disney's Fort Wilderness Resort & Campground for 25 minutes. Wagon rides start in front of the Pioneer Hall everyday between 6:00 p.m. and 8:30 p.m. Wagon Rides are on a first come, first serve basis, so you'll want to be sure to keep that in mind and arrive early. Cash and Magic Bands are acceptable form of payment.
Pricing – Adult (Ages 10 & up) – $12.00; Child (Ages 3 – 9) – $8.00
Sleigh Rides
During the winter holiday season sleigh rides are offered at Fort Wilderness Resort & Campgrounds. This is only available in the month of December, so reservations are the best way to plan and a must. These reservations can also be made up to 60 days in advance by calling 407-939-7529. Parent or guardian permission is required for those calling under 18 years of age. Sleigh rides are 25 minutes and leave from Crockett's Tavern.
Pricing – 4 Adults or 2 adults & 3 small children – $75+ tax