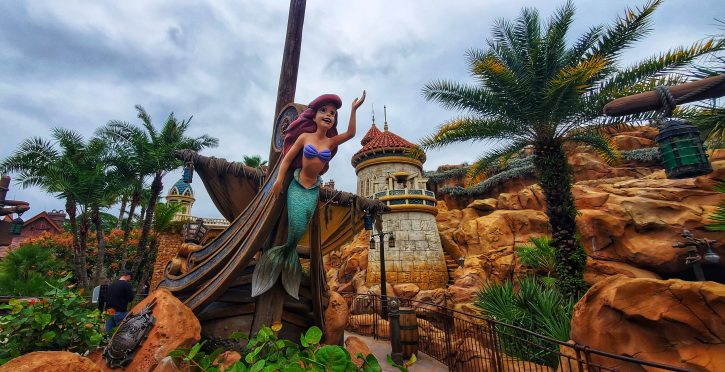 One tool to use when planning your Walt Disney World vacation is a Disney guide book. There are many to choose from, but we have selected our top Disney Guide Books to help you get started.
Top Disney Guide Books
Birnbaum's 2023 Walt Disney World: The Official Guide (Birnbaum Guides)

Bright and colorful with lots of pictures.  Walt Disney World honors its fiftieth anniversary with "The World's Most Magical Celebration," an incredible 18-month event that lasts until March 2023. As the resort celebrates and continues to grow and evolve, trust Birnbaum as your 2022-2023 guide.
Unofficial Guide to Walt Disney World 2023

Compiled and written by a team of experienced researchers.  The Unofficial Guide to Walt Disney World 2023 explains how Walt Disney World works and how to use that knowledge to stay ahead of the crowd. Authors Bob Sehlinger and Len Testa know that you want your vacation to be anything but average, so they employ an expert team of researchers to find the secrets, the shortcuts, and the bargains that are sure to make your vacation exceptional! Find out what's available in every category, ranked from best to worst, and get detailed plans to make the most of your time at Walt Disney World. Stay at a top-rated hotel, eat at the best restaurants, and experience all the most popular attractions.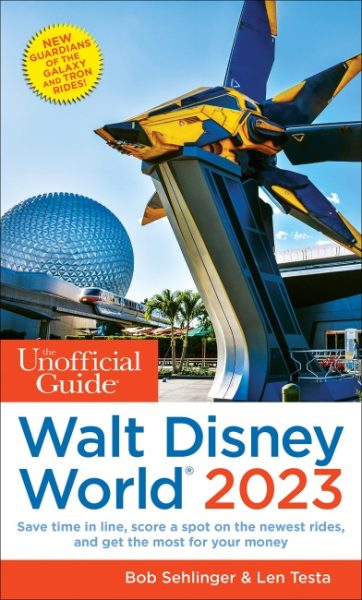 Birnbaum's 2023 Walt Disney World for Kids

Join the vacation-planning fun with kid-friendly descriptions of all the theme park shows and attractions.  This guide has insider tips for young readers, kid-friendly descriptions of all theme park shows and attractions and colorful maps, photos, Disney character illustrations, and more.
Disney Made Easy 2023

The Essential Guide to Walt Disney World: 2023. Walt Disney World is more than its four amazing theme parks and two water parks. It goes far beyond the hundreds of restaurants and themed hotels. Learn valuable, time-saving secrets that show you how to travel like a VIP. This comprehensive guidebook was written by Orlando locals and Disney insiders. It's Disney Made Easy.
Magic Guidebooks Walt Disney Guide 2023
The Best Walt Disney World Tips, Virtual Queue Tips, Disney Genie+, Disney Dining Guide, Magic Kingdom, Disney Studios, Epcot, Disney's Animal Kingdom, & Hidden Mickeys! Magic Guidebooks presents a detailed look at the Walt Disney World Resort! Explore a galaxy far, far away Star Wars: Galaxy's Edge, meet your favorite characters, celebrate the resort's 50th anniversary, discover invaluable tips for dining, where to stay, and even how to save money! This is your easy, one-stop guide to all of the excitement at Walt Disney World!
The Unofficial Guide to Walt Disney World with Kids 2023

How do some guests get on the big, new attraction in less than 20 minutes while others wait for longer than 2 hours—on the same day? Why do some families pay full price for their visit when others can save hundreds of dollars? In a theme park, every minute and every dollar count. Your vacation is too important to be left to chance, so put the best-selling independent guide to Walt Disney World in your hands and take control of your trip.
Frommer's EasyGuide to Disney World, Universal and Orlando

This groundbreaking Orlando guide was named Guide Book of the Year by the Society of American Travel Writers for creating it. Author Jason Cochran started going to Orlando as a child in the early 1970s and he keeps you on top of the newest developments in this ever-shifting tourist scene. He wants to help you master the parks with a minimum of anxiety and expense.
The Hidden Magic of Walt Disney World
Over 600 Secrets of the Magic Kingdom, EPCOT, Disney's Hollywood Studios, and Disney's Animal Kingdom!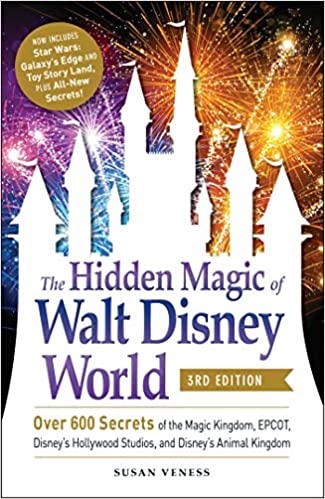 The Hidden Mickeys of Walt Disney World

A scavenger hunt through Walt Disney World-with hundreds of photos!

Planning a Walt Disney World Vacation?
For a Free no-obligation quote, contact our sponsor,
The Magic For Less Travel
. The Magic For Less Travel is an Authorized Disney Vacation Planner and has been helping guests plan magical vacations since 2002. Receive the best prices and free travel planning services. Their fee-free services will help you save time, money, and stress while planning a vacation designed around you and your needs!