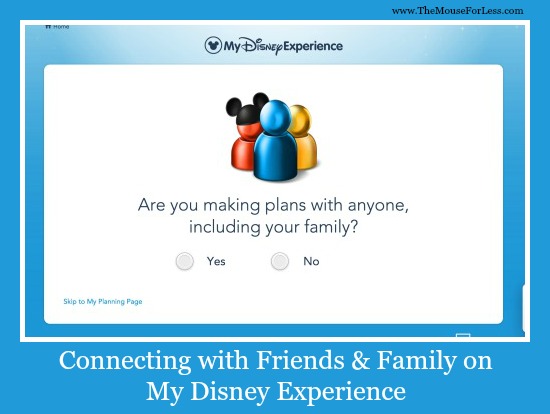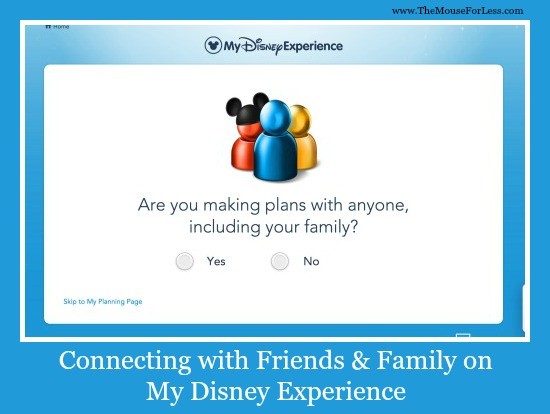 When planning a trip to Walt Disney World, often the traveling party is immediate family. Parents and children are likely to share the same My Disney Experience Account and all of the plans will be made together. But what if you are traveling with friends and extended family? Can you all maintain your own accounts while still connecting with friends and family to make reservations? The answer is yes, you can.
In order to easily make plans with friends and family, you will need to connect through My Disney Experience. For those familiar with social media, this is similar to sending a "friend request" on Facebook.
Connecting with Friends and Family in the app
You can connect with Friends and Family through the My Friends & Family option (under the My Account section) on the My Disney Experience menu on the right side of the screen.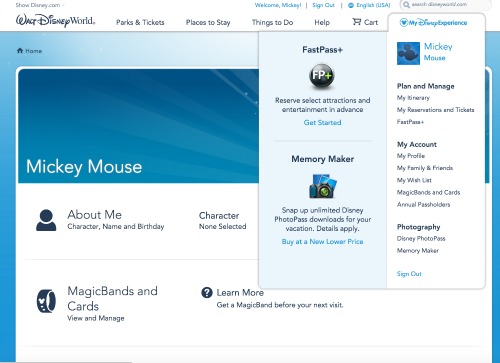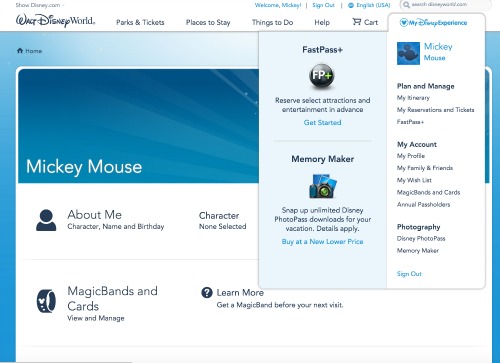 In addition, you may be prompted to add your Friends & Family when you create your account.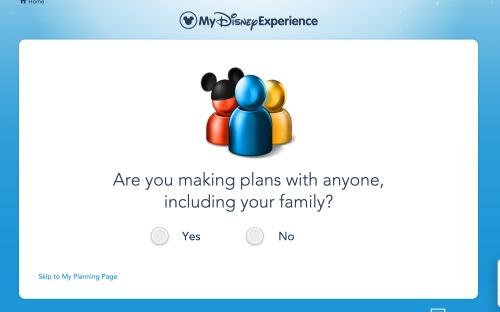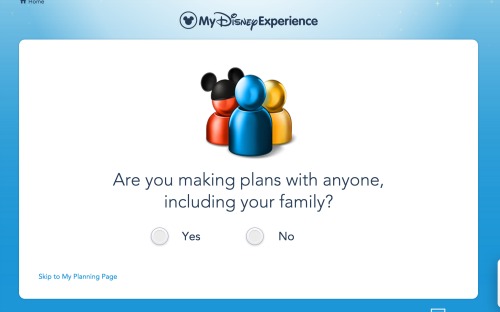 No matter which way you add Friends & Family, you will come to the screen to add your friend's information.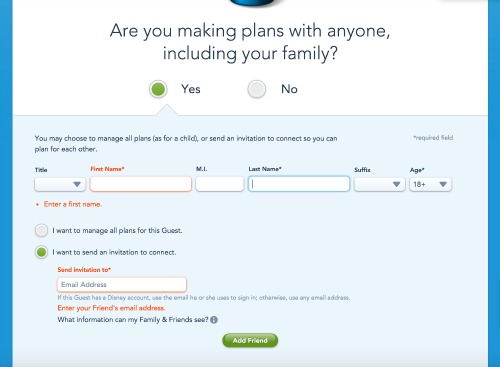 From this screen you will need some information. You will need the name of the person with whom you are connecting. You will also need to include age. Fear not, though, adults need only to select 18+ so you don't need to know the exact age of anyone over the age of 18.
Next you need to select whether you want to manage all plans for the Guest, or if you want to send an invitation to connect. If you do not what to have a friend permanently connected to your account, you will want to send an email to connect.
To better understand this, let's use an example. Parents will likely manage all plans for children, especially younger children. But if you are meeting your adult brother and his family for a trip to Walt Disney World, you will probably want each family to maintain their own plans, but you will connect via an email.
Once your friend or family member has been requested, they will receive an email. The emails contains a link that needs to be clicked to "Accept" or "Decline" the request.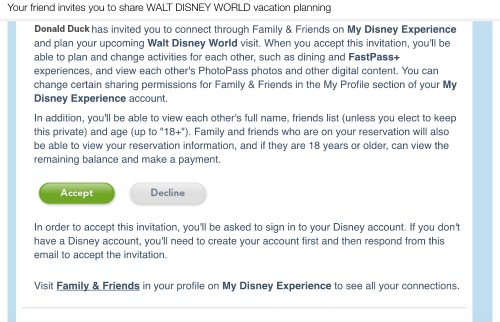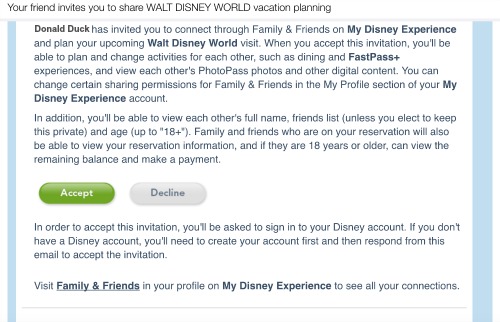 Once you have connected via this method, you will be able to see your Friends and Family members. You can make plans with them including dining reservations. Connecting with Friends and Family allows you to make plans together while still maintaining your own accounts.