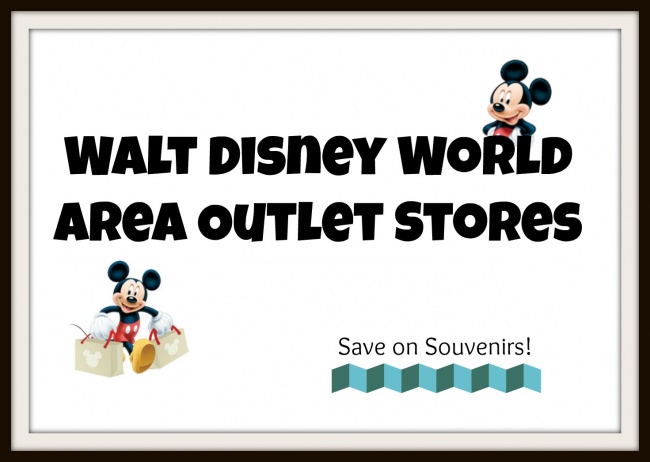 Walt Disney World Area Outlet Stores
Everyone loves a bargain, Disneyphiles especially love to get bargains on Disney merchandise. There are three Disney outlet stores in the Orlando area and a unique Disney collectible buying/selling opportunity in nearby Winter Garden.
You can use this great map online created by orlandoinformer.com that shows the locations various shopping opportunities near Disney, including the 3 outlets below (look for the yellow dollar signs) and many of the malls (look for the colored balloons). Tip: Visit our resort page and copy the address of your resort, click on the store you would like to visit on the above map, and then on the directions link; paste in your resort address as "Destination A". You will then have a map drawn from your resort to the store with detailed directions.
---

Character Warehouse – Orlando Premium Outlet
International Dr, Suite #95
Monday-Saturday, 10 a.m -11 p.m. · Sunday, 10 a.m.-9 p.m.
4951 International Drive, Orlando, FL 32819
Mall Office: 407/352-9600
Store: 407/354-3255
Web Site
(Farthest from Walt Disney World; near Universal Studios Orlando)
Orlando Premium Outlet International Drive is the largest outlet shopping destination in the Southeast, and home to Disney's Character Warehouse, a clearing house for surplus and out of season official Disney items. The stock in the store changes often but usually carries clothing, mugs and other souvenirs. Merchandise found here are mostly up to 50% off with few select items up to 80% off regular prices.
Directions from Walt Disney World: Go east on E Buena Vista Dr. Take I-4 E. towards Orlando. Exit on Universal Studios exit (exit 75A) towards SR-435. Turn right onto Universal Blvd. Turn left onto International Dr. The center is located at the North End of International Drive. EST distance: 13.62 miles, EST time: 18 minutes.
---

Character Warehouse – Orlando Premium Outlet
Vineland Ave, Suite #1252
Monday-Saturday, 10 a.m – 11 p.m. · Sunday, 10 a.m.- 9 p.m.
8200 Vineland Avenue, Orlando, FL 32821
Mall Office: 407/238-7787
Store: 407/477-0222
Web Site
(Near Downtown Disney)
The items found in Disney's Character Warehouse are similar to the items found at Character Warehouse on International Drive. However, this location is much closer to Walt Disney World and carries a wider variety of merchandise. The downside to this location is that although most items are still up to 50% off original price or more, there are some items that are sold at full price. Orlando Premium Outlets recently added a free outlet shuttle service from participating hotels in the Lake Buena Vista area.
Directions from Walt Disney World: Go east on E Buena Vista Dr. Take the ramp towards I-4/Airport/SR-536 and merge onto Epcot Center Drive – Epcot Center Drive will become FL-536, which in turn becomes World Center Drive. Turn left when you reach Internal Drive. Turn left when you reach Vineland. Enter between Bass and Mikasa. The store is next to the Food Court. Located very close to Walt Disney World. EST distance: 7.46 miles, EST time: 11 minutes.
---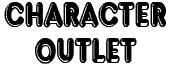 Disney Character Outlet
Lake Buena Vista Factory Stores, Suite 13
Monday-Saturday, 10 a.m – 9 p.m. · Sunday, 10 a.m.- 7 p.m.
15657 S. Apopka Vineland Rd (State Road 535), Orlando, FL 32821
Mall Office: 407/238-9301
Web Site
(Nearest to Walt Disney World)
The Disney Character Outlet is much smaller than the Character Warehouses. The items found in Disney Character Outlet are similar to the items found in the other Disney outlet stores. You will find some non-Disney merchandise, such as Marvel and Nickelodeon, and lower end items. Be sure to check for free coupons if you're going.
Directions from Walt Disney World: Go east on E Buena Vista Dr. Take the ramp towards I-4/Airport/SR-536 Take Exit 68. Go South for 2 miles. Park by the rear of the complex. Enter the food court and you'll find the store on the right. EST distance: 4.77 miles, EST time: 7 minutes.
---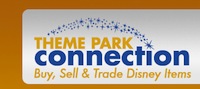 Theme Park Connection
Monday-Friday, 10 a.m – 5 p.m. · Saturday, 10 a.m. – 3 p.m. · Sunday, Closed
2160 Premier Row, Orlando, FL 32809
Phone: 407/284-1934
Web Site
Theme Park Connection's warehouse store features thousands of Disney and theme park collectibles, props, costumes, signs, trading pins and more. You can even bring your own Disney items to sell for cash. Owner Marc Pianko refers to his company as "the world's largest Theme Park/Disney pawn shop." Theme Park Connection also sells items via eBay.
General Directions Epcot: From Epcot Center Drive, merge ontio I-4 E via the ramp to Orlando and continue about 8 miles. Then take exit 74A to merge onto FL-482 E/W Sand Lake Rd toward International Dr for 4 miles. Turn left onto Chancellor Dr for 0.7 mile. Make the 3rd right onto Premier Row. The store is on the right.
---
Other Orlando Area Shopping Opportunities
Orlando area have bargains in abundance. In addition to the outlet malls that contains Disney outlet stores, there are several outlet malls for great shopping opportunities. Some of the more popular outlet malls are:
Orlando International Airport
This is a great place to pick up some of you favorite souvenirs on your way out of town. There are stores for Universal Studios, Disney World, Sea World, Kennedy Space Center and more! Disney's Earport and The Magic of Disney both stock merchandise from the Disney parks. The larger of the two stores, Disney's Earport is located near the security checkpoint for Gates 60 – 129, while the Magic of Disney is located near the security checkpoint for Gates 1 – 59. The Universal shop stocks many Harry Potter items such as wands, Honeydukes brand candies, Zonko's oddities and Harry Potter apparel. If you get all the way home before realizing you didn't pick up a "must have" item, you can call the Walt Disney World Mail Order department at 877-560-6477 from 9 a.m. to 5:30 p.m. Monday through Friday or email it at Merchandise.Guest.Services@DisneyParks.com and describe the item you are looking for.
Pointe Orlando
9101 International Drive
Orlando, FL 32819
407/248-2838 (just across the street from the Orange County Convention Center)
The Pointe*Orlando is a large complex, which includes shopping, dining and entertainment. Shops include Bath & Body Works, A/X Armani Exchange, Victoria's Secret, Tommy Hilfiger and Tommy Bahama. The Pointe is also home to a variety of full-service restaurants, nightclubs, and bars. Attractions abound like BB King's Blues Club, Regal Cinemas Pointe Orlando Stadium 20+ IMAX and WonderWorks which help to give the area additional appeal.
The Mall at Millenia
4200 Conroy Road
Orlando, FL 32839
407/363-3555 (Close to Universal Orlando Resort.])
Spectacularly designed, Mall at Millenia has 150 of the world's finest stores, services, entertainment and eateries. Guests will be tempted by an international collection of brand name stores, including Chanel, Gucci, Louis Vuitton, Cartier, Burberry, Salvatore Ferragamo, and Jimmy Choo. Other tempting stores include, Tiffany & Co., Apple, Abercrombie & Fitch, Tommy Bahama, Juicy Couture, Coach, and David Yurman.
The Florida Mall
8001 S. Orange Blossom Trail
Orlando, FL 32809
407/851-7234
The Florida Mall is the largest shopping center in Orlando. This mall has a multitude of department stores located here that include Dillard's, Macy's, JCPenny, Sears, Saks Fifth Avenue, and Nordsrom. Specialty shops include Banana Republic, Godiva Chocolatier, Guess, Nine West, Pandora, Sunglass Hut and a Disney Store.
Artegon Marketplace
5250 International Drive
Orlando, FL 32819
407/351-7718
A mix of shopping, dining and unique experiences all under one roof. Bass Pro Shops, Cinemark 20 Theatres, Ron Jon Surf Shop, Putting Edge Fun Center, Fuddruckers, Toby Keith's I Love This Bar & Grill, and more! See a unique blend of talented artists, craftspeople and world-renowned anchor tenants all at one amazing attraction.
Subscribe to our Free Discount Newsletter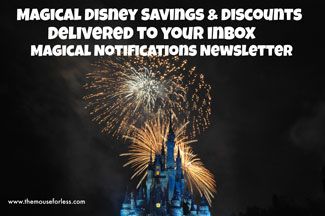 Subscribe to our newsletter, Magical Notifications, and receive our weekly email alerts about special money saving promotions to Disney destinations and Universal Orlando Resort.