Resort Restaurants | Polynesian Village Resort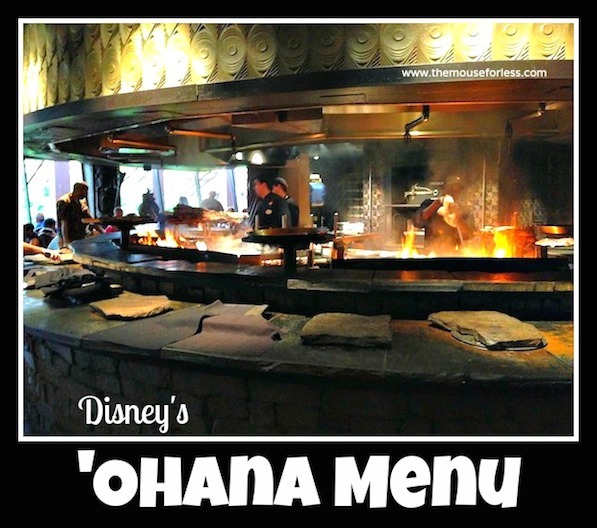 Character Breakfast Dinner 'Ohana Reviews
Ohana's Best Friends Breakfast features Lilo and Stitch. Enjoy your breakfast served "Family-Style" while Mickey, Pluto, Lilo, Stitch and other Disney characters visit with you for pictures and autographs.
Restaurant Info: American, Breakfast Family Style, $$
Find out how you can save money on dining at Walt Disney World by using one of Disney's Dining Plans.
'Ohana CharacterBreakfast Menu
Menu Date: 09/2016
Breakfast 7:30 – 12:00 p.m.
Adult Price: $29.81
Child Price (ages 3 – 9): $18.10
Price will vary by season and include tax, but not gratuity.
Possible Character Appearances: Lilo, Stitch, Mickey and Pluto.
Menu Offerings
Aloha Kakahiaka, E Komo Mai
Good morning, Welcome!
Hua Paka (Scrambled Eggs) – made fresh, hot & delicious
Uala Kahiki (Fried Potatoes) – island-style potatoes, carmelized onions and scallions
Pua'a (Pork) – pork breakfast sausage links & smoked bacon
Mickey shaped Waffles
Assorted Warm Breakfast Breads and Seasonal Fruit
Unlimited Orange Juice, Milk and Coffee included
Imagine the warmth of a glowing sunset and the smell of oak from the grill. The bellow of conch shells welcomes you to this family-style all-you-care-to-eat Hawaiian land of food, fun, laughter, sharing and Polynesian hospitality. Savor skewers of meats and vegetables and other uniquely flavored island specialties grilled over the expansive 18-foot wood-burning fire pit. Be transported to a paradise far, far away.
'Ohana Dinner Menu
Menu Date: 09/2016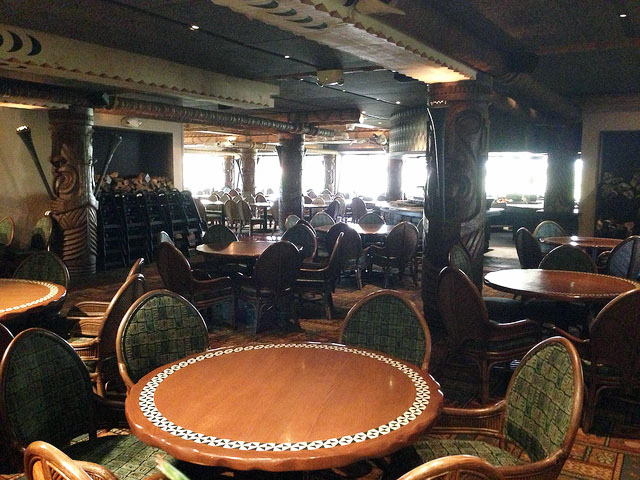 All-you-care-to-enjoy family-style feast served right to your table. The call of a conch shell welcomes you to an evening of Hawaiian-flavored specialties, storytelling and games.
Dinner: 4:00 p.m. to 10:30 p.m.
Adult Price: $42.59
Child Price Range (ages 3-9): $23.42
Prices vary by season and include tax, but not gratuity
Includes Coffee, Tea and Soda
Starters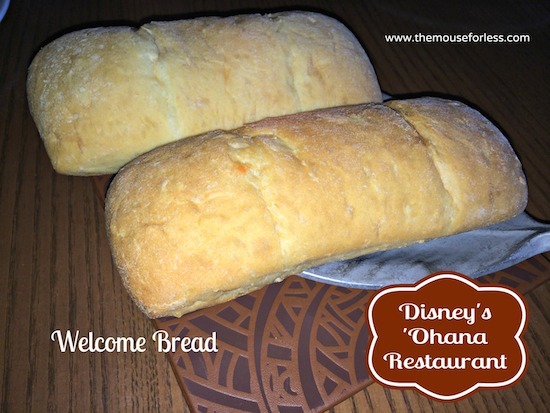 'Ohana Pineapple Coconut Bread
Mixed Greens – with a Lilikoi Dressing
Appetizers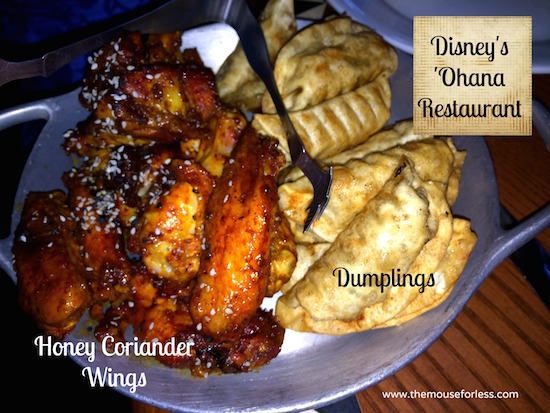 Honey-Coriander Chicken Wings – served with Peanut and Sweet-n-Sour Sauces
Pork Dumplings tossed in Garlic-Ginger Sauce – served with Peanut and Sweet-n-Sour Sauces
Accompaniments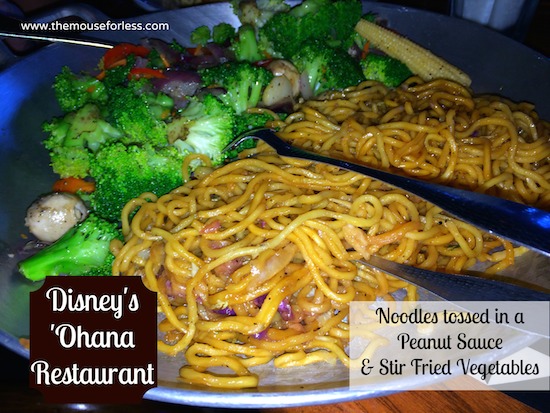 Noodles tossed in Teriyaki Sauce – with Fresh Vegetables
Stir-fried Vegetables
Skewers
Prepared over oak fire, and served with House-made Peanut and Sweet-n-Sour Sauces:
Szechuan Sirloin Steak
Sweet and Sour Chicken
Spicy Grilled Peel-n-Eat Shrimp
Dessert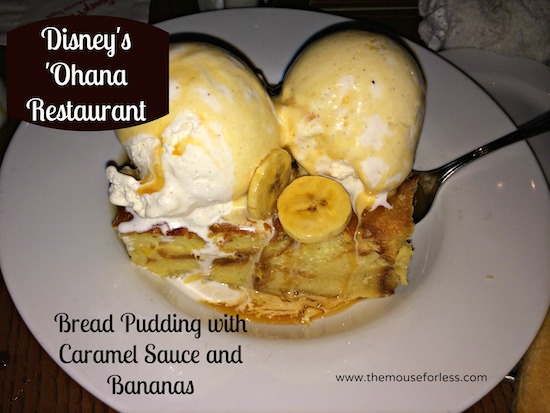 'Ohana bread pudding a la mode – Topped with Caramel Sauce and Bananas
Child's Dessert – Brownie with a marshmallow topping and M&M's
** Menu and Prices are Subject to Change Without Notice **