Epcot | World Showcase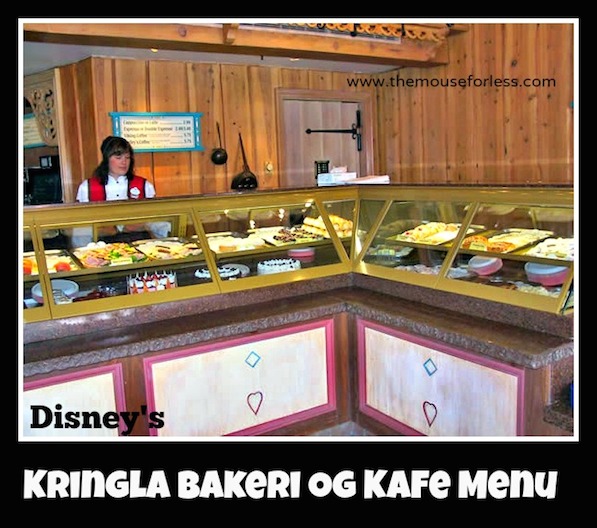 Reviews

Explore this a-"fjord"-able counter-service restaurant located in the Norway Pavilion. Kringla Bakeri Og Kafe servesa tasty assortment of Norwegian specialties, pastries, open-faced sandwiches and beer.
Restaurant Info: Norwegian, Lunch/Snack, $ – under $14.99 per adult
Find out how you can save money on dining at Walt Disney World by using one of Disney's Dining Plans.
Kringla Bakeri Og Kafe Menu
Menu Date: 02/2016
Salads
Mixed Greens Salad – $4.39

Fruit Cup – $3.79

Entrées

Entrées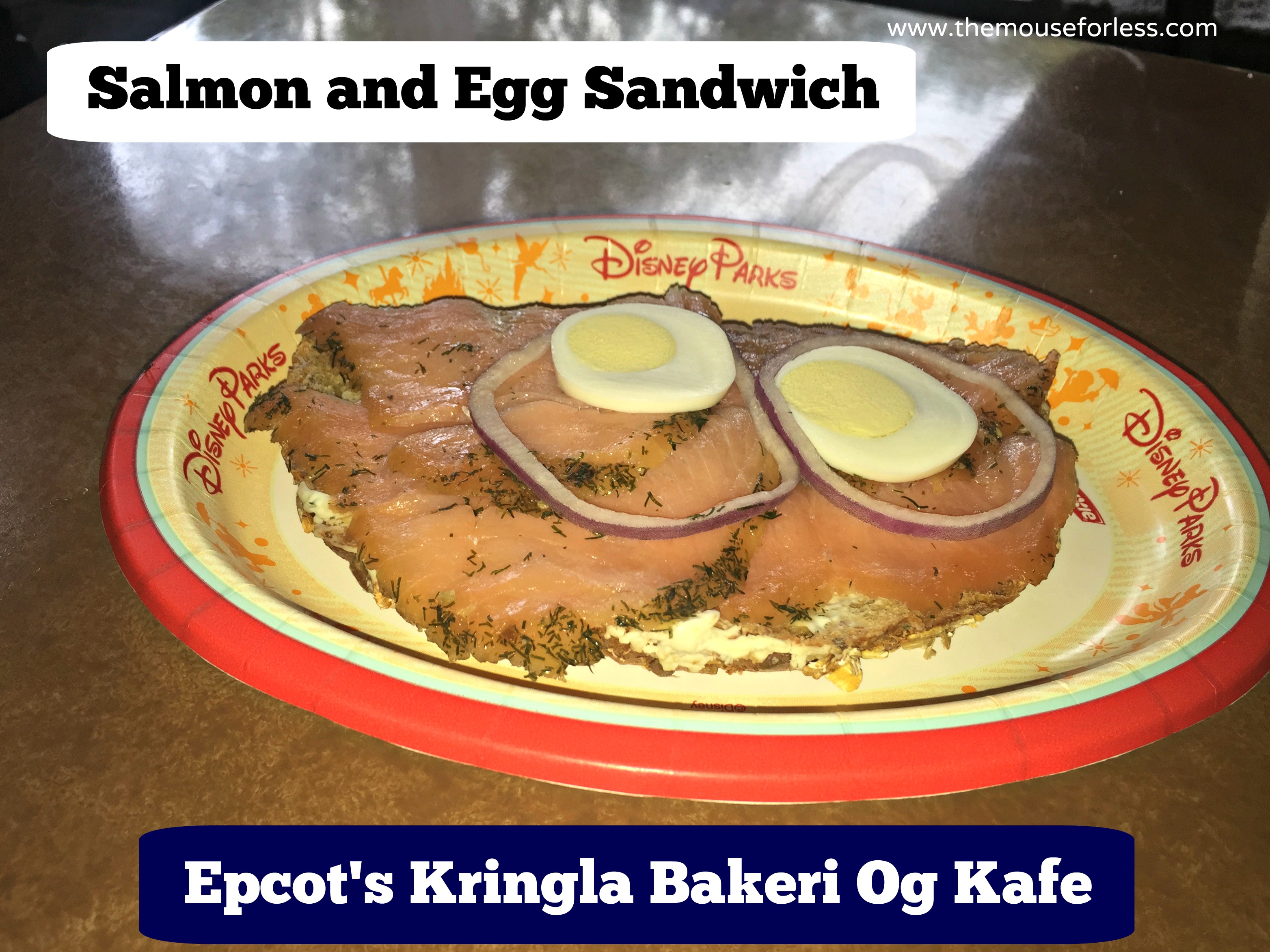 Salmon and Egg Sandwich – Open-faced Salmon Sandwich served on toasted Sourdough Bread with Goat Cheese Spread, Hard-boiled Egg Slices, and Red Onion – $8.49
Norwegian Club – Ham, Turkey, Bacon, and Jarlsberg and Muenster Cheese with fresh Tomatoes, sliced Red Onion, and Lingonberry Mayo on toasted Multigrain Bread – $8.49
Ham and Apple Sandwich – Ham, Apple, and Jarisberg and Muenster Cheese with a Sweet Apple Chutney on toasted Multigrain Bread – $7.49
Vegetable Torte – Roasted Mushrooms, Spinach, Potatoes, Jarisberg and Muenster Cheese – $6.39
Traditional Kjøttkake – Norwegian Meatballs served with Mashed Potatoes and Gravy – $7.49
Kid's Meals
For guests ages 9 and under

Smuckers Uncrustables – with grapes, carrot sticks, and choice of lowfat milk or small bottled water – $5.49

Meets Disney Nutrition Guidelines for Complete Meals without substitutions.
*Cookie or Minute Maid Juice Box available upon request
Norwegian Traditional Favorites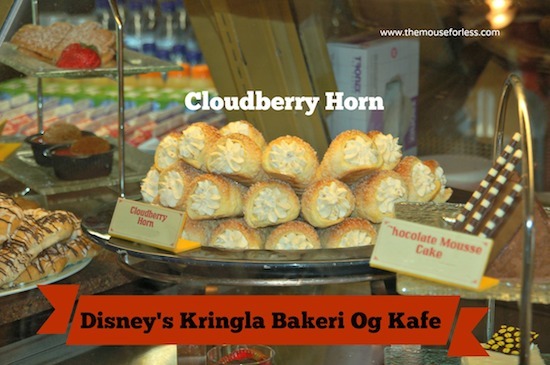 Troll Horn – Lingonberry jam with whipped cream in a crispy pastry sugar-coated shell – $3.79

Lefse – Potato flatbread rolled with a sweet cinnamon butter – $2.19

Mousse Kiss – Triple Berry Mousse with Blackberries, Blueberries, and Strawberries – $4.19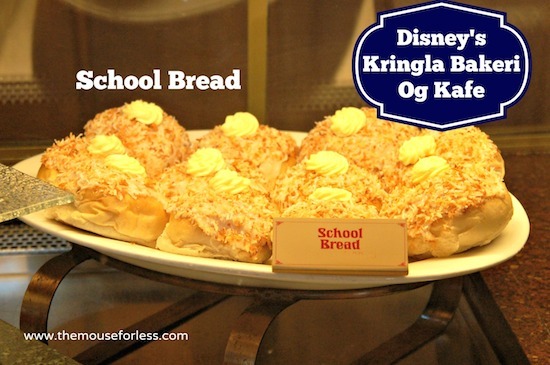 School Bread – Sweet cardamom bun filled with vanilla creme custard and topped with glazed and toasted coconuts – $3.19

Rullekake – Yellow cake layerd with fresh raspberry filling and powdered sugar – $4.29

Rice Cream – Rice pudding topped with strawberry sauce – $2.69

Viking Chocolate Mousse – Chocolate mousse with ganache – $4.39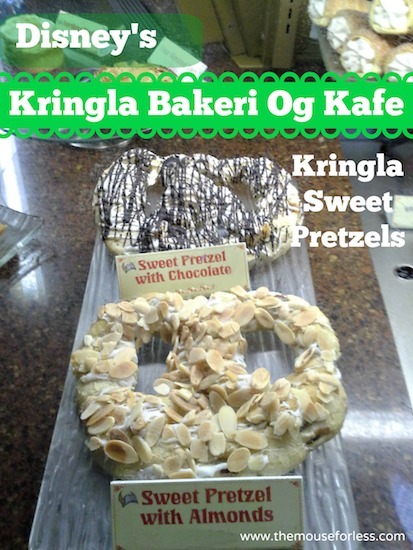 Kringla Sweet Pretzel with Chocolate – A sweet raisin pretzel glazed with icing and chocolate – $4.69

Kringla Sweet Pretzel with Almonds – A sweet raisin pretzel glazed with icing and toasted almonds – $4.69

Other Bakery Sweets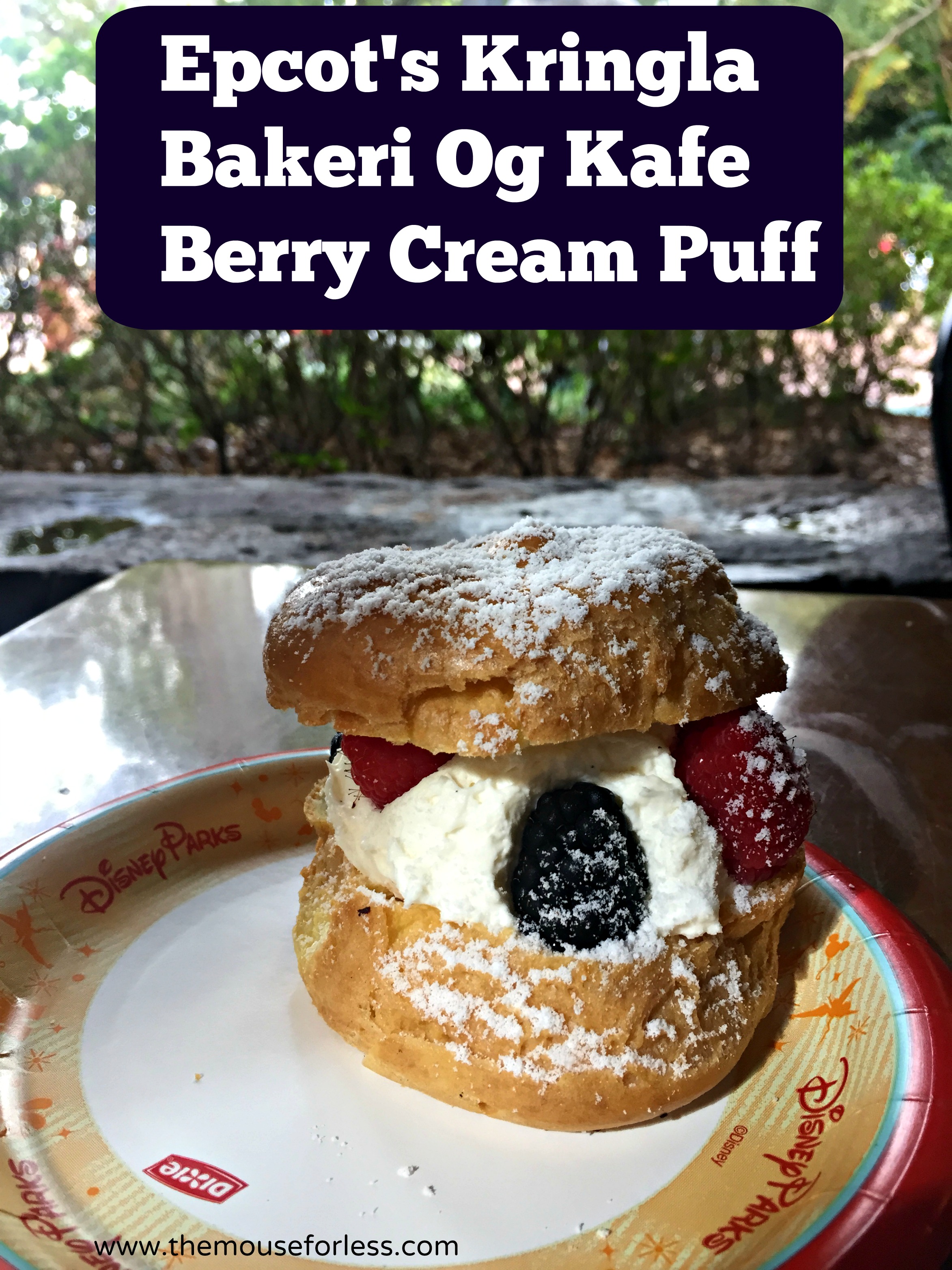 Berry Cream Puff – Puff Pastry filled with Whipped Cream and Fresh Berries – $4.49

Cinnamon Roll – $3.79

Gjetost Cheesecake – $3.99

No Sugar Added Trifle – $3.99

S'more – $3.99

Carrot Whoopie Pie – $4.29

Anna's Birthday Cupcake – $5.49
Beverages
Assorted Fountain Beverages – Coke, Diet Coke, Sprite, Lite Lemonade, Gold Peak Iced Tea – $2.99 Regular | $3.29 Large

Bottled Water – $1.75 Small | $2.75 Large

Voss Artesian Water – $3.50

Simply Orange Juice – $3.99

Minute Maid Apple Juice – $2.79

Whole or Low-fat Milk – $1.99

Hot Tea – $2.49

Hot Cocoa – $2.49

Coffees
Cappuccino or Latte – $3.39
Espresso – $2.99
Iced Coffee – Mocha or French vanilla – $4.69

Coffee – Regular or Decaf – $2.49

Baileys & Coffee – with Baileys Irish Cream – $8.00
Viking Coffee – Flavored with Kamora Coffee Liqueur and Baileys Irish Cream – $9.25
Beer
Carlsberg DraftBeer – $8.25
Wine
Cabernet Sauvignon – $6.25
White Zinfandel – $5.17
Chardonnay – $6.25
Linie Aquavit Glacier Shot – $9.00

= Snack on the Disney Dining Plan
** Menu and Prices are Subject to Change Without Notice **