Magic Kingdom | Adventureland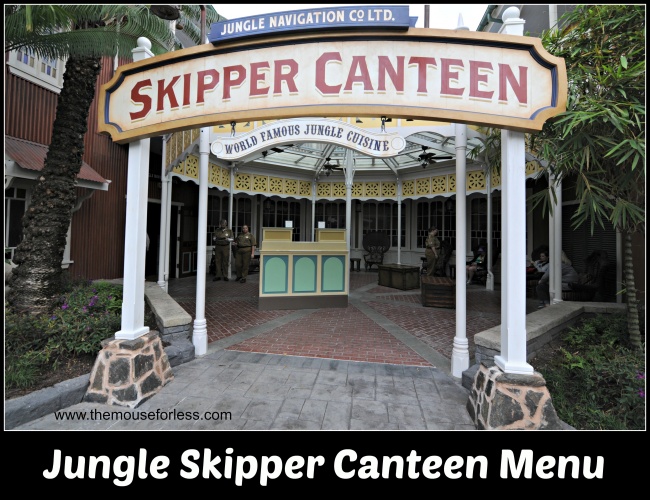 Lunch and Dinner Menu Kids' Menu
Enjoy the tropical cuisine and atmosphere of this Table Service family eatery. Jungle Skipper Canteen is a converted cargo shipping venture run by the infamous crews of the Jungle Cruise! Jungle Cruise passengers are seated in one of three rooms: Crew's Mess Hall, Falls Family Parlor and Secret Meeting Room of the S.E.A.
Currently guests can only make a same day reservation (Advance Dining Reservations cannot be made at 180 days, even though this is a table service location). This same-day reservation is a test phase. For same-day reservations, Guests may visit DisneyWorld.com/dine or call 407-WDW-DINE on the day of their visit. As with all dining reservations, a credit card guarantee is required at the time of reservation and the standard cancellation policy applies.
Restaurant Info: African, American, Asian, Latin Cuisine, Lunch/Dinner, A La Carte, $$ – $15 to $29.99 per adult
Find out how you can save money on dining at Walt Disney World by using one of Disney's Dining Plans.
Jungle Skipper Canteen Lunch/Dinner Menu
Menu Date: 03/2016
Appetizers
Sustainable Fish Collar – Broiled Collar served with a Green Papaya Salad and Yuzu-Soy Sauce – $11
Falls Family Falafel – A secret recipe of Chickpeas, Garlic, Onions, Lemon Juice, and Herbs served with White Bean Dip and Tomato-Cucumber Salad – $8
House-Made Arepas – A trip down the Amazon with Slow-cooked Beef, Black Beans, Tostones, and Queso Fresco – $9.50
Ginger's "Grog" of Hot-and Sour Soup – Flavored with Ginger "not the crocodile," Garlic, Soy Sauce, and Rice Wine Vinegar finished with fresh Egg, Tofu, and Wood Ear Mushrooms – $7.50
Baladi Salad – Classic Egyptian Salad consisting of a mix of Hearts of Romain, Green Peppers, Cherry Tomatoes, Cucumbers, Parsley and Ambasha Bread tossed with Garlic-Coriander Vinaigrette – $9
S.E.A. Shu Mai – A legendary blend of Pork, Shrimp, Mung Beans, and Spices wrapped in Gyoza Skin then steam – $10
Entrees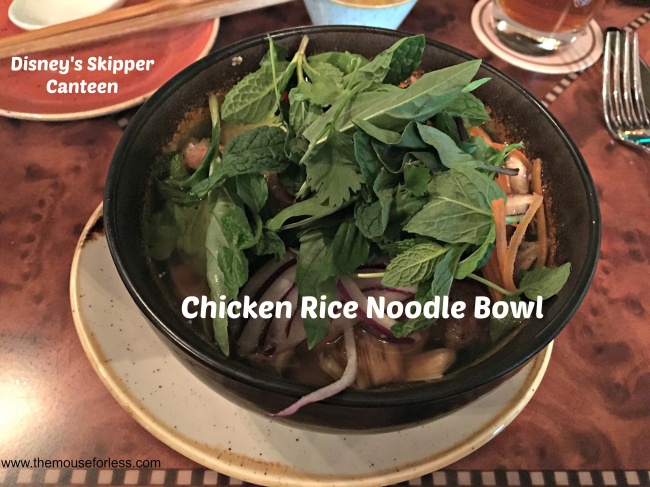 Rice Noodle Bowl – Pho Broth served with choice of Chicken, Duck Breast, or Tofu served with Jalapeños and mix of fresh Herbs
Duck – $23
Chicken – $22
Tofu – $20
Grilled Lamb Chops – Seasoned with a North African Berber Spice Blend served wirh Green Lentil Stew – $25
"A Lot at Steak" Salad – Were betting it all on this Thai-marinated Flank Steak tossed with Hearts of Romaine, Carrots, Red Peppers, Cucumbers, Red Onions, and Cherry Tomatoes with Asian Dressing – $18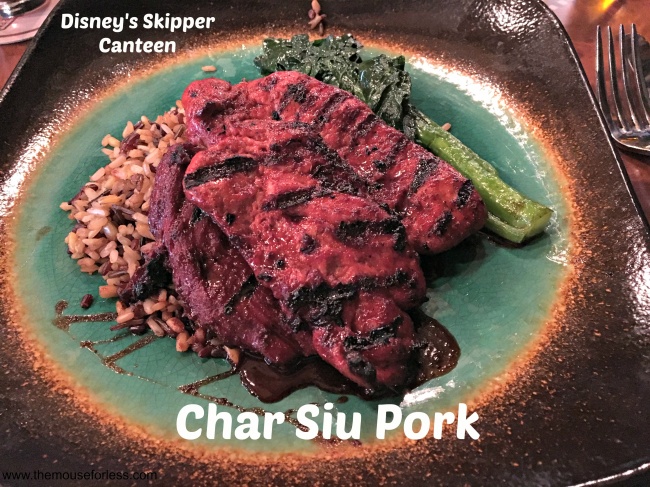 Char Siu Pork – Marinated Grilled Pork Tenderloin Medallions served with Chinese Broccoli and choice of Five-grain or White Rice – $23
Curried Vegetable Crew Stew – Served with Roasted Acorn Squash, Lentils, and Sautéed Collard Greens – $17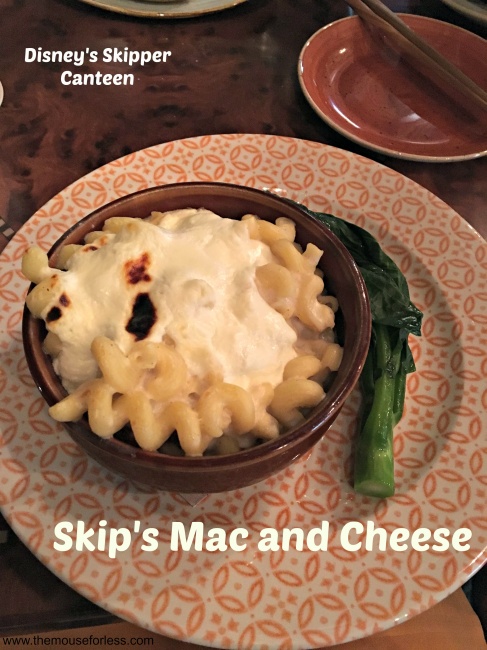 Skips' Mac and Cheese – A typical Egyptian dish consisting of Spiced Ground Beef, Pasta, and Béchamel Sauce served with Broccoli – $19
Trader Sam's Head-On Shrimp – Sustainable Local Farm Raised Shrimp tossed in a Chili-Garlic Sauce and served with Chinese Broccoli an choice of Five-grain or White Rice – $25
"Tastes Like Chicken" – Because It Is! – Marinated Grilled Chicken Breast served with Stir-fried Vegetables, Shiitake Fried Rice, and Hoisin Sauce – $23
Dr Falls' Signature Grilled Steak – Strip Lin Asado marinated in Sofrito and served with Yuca Planks, Avocado, and House-made Chimichurri – $34
Sustainable Fish – "Not Piranha," served over Chinese Broccoli, Carrots, Shiitake Mushrooms, and Red Bell Peppers in a fragrant Lemon Grass Broth – Market Price
Desserts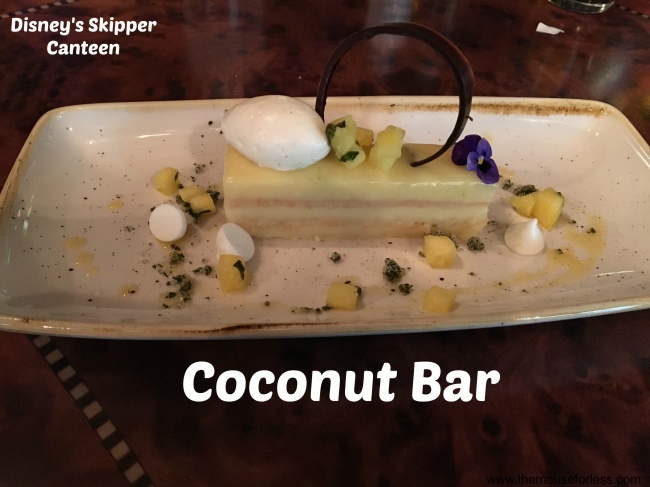 Coconut Bar with Pineapple-Basil Compote and Vanilla Cream – Vanilla Chiffon Cake with Coconut and Lime-White Chocolate Ganache – $8
Bertha's Banh Bong Lan Cake with Mango-Lime Sorbet – Vanilla Chiffon Cake soaked with Lemon Grass-Ginger Syrup – $8
Kungaloosh! – A African-inspired Chocolate Cake with Caramelized Bananas served with Cashew-Caramel Ice Cream topped with Coffee Dust – $8
Sugar-Crusted Congee Pudding – Caramelized Custard with Millet, Almonds, Apricot, Dates, and Honey-Almond Tuile – $8
Beverages
Punch Line Punch – Topical Fruit Juices and Mango Puree. – $4.50
(Also available with a savory spiced-rim for an extra zinger!)
Served in a Jungle Skipper Canteen Souvenir Mug – $13.50
Schweitzer Slush – Frozen Apple Juice and Passion Fruit topped with Bursting Green Apple Boba Balls, first concocted by the noted explore and humanitarian, Dr. Albert Slush – $5.50
Served in a Jungle Skipper Canteen Souvenir Mug – $14.50
Exotic Coca-Cola Selections – Guarana Kuat (Brazil) and Fanta Melon Frost (Thailand)
Cold Beverages – Coca-Cola, Coca-Cola Zero, Diet Coke, Sprite, Fanta Orange, Barq's Root Beer, Minute Maid Pomegranate Light Lemonade, or Powerade Mountain Berry Blast Iced Tea
Hot Twinings Tea Collection – London Strand Earl Gray, Golden Tipped English Breakfast, Two Seasons Darjeeling, Pure Sencha Green Tea, Summer Berry Green Tea, Golden Caramel Rooibos, Berry Blush Infusion, Budding Meadow Camomile, Medley of Mint
Freshly Brewed Joffrey's Coffee – Espresso, Cappuccino, and Latte
Jungle Skipper Canteen Kids' Lunch/Dinner Menu
Menu Date: 03/2016
Appetizers
Serengeti Salad – Romaine with Tomato, Carrots, Broccoli, and Cucumber with a Fat-free Italian Dressing – $2.50
Safari Soup – Egg Drop Soup – $2.50
Mickey Check Meals
Served with Choice of Small Lowfat Milk or Small Dasani Water

Tiki Tiki Fishy Fishy Grilled Sustainable Fish – served with Multigrain Rice and Fresh Seasonal Fruit – $11.50

Sizzling Savanna Grilled Flank Steak – served with Steamed Broccoli,Fingerling Potatoes and Fresh Seasonal Fruit – $12.50

Smiley's Little "Croc" – "Croc" of Chicken Noodle Soup and Fresh Seasonal Fruit – $10.50

Meets Disney Nutrition Guidelines for Complete Meals without substitutions.
Kids' Choice Meals
Served with Choice of one (1) Beverage, one (1) Entree and one (1) Dessert
Beverages:
Small Lowfat Milk
Small Dasani Water
Small Minute Maid Apple Juice
Soft Drinks may be substituted upon request
Entrees:
Junior Skip's Special Mac and Cheese – a typical Egyptian dish consisting of Ground Beef, Pasta, Bechamel Sauce, and House-made JBen Cheese Gratinée served with Broccoli – $9.50
Amazon Annie's House-made Arepas – with Slow-cooked Beef, Black Beans, and Queso Fresco served with Yuca Planks – $10.50
Desserts:
Gooey Chocolate Cake – with Caramel Lava and Exploding Chocolate Rocks will make you shout "UH OA!"
Monkey Bites – with Candied Chocolate-Sunflower Seeds and Chocolate-dipped Banana Bites
Fresh Seasonal Fruit – Watermelon, Kiwi, Strawberries, and Pineapples
** Menu and Prices are Subject to Change Without Notice **