Resort Restaurants | Fort Wilderness Resort and Campground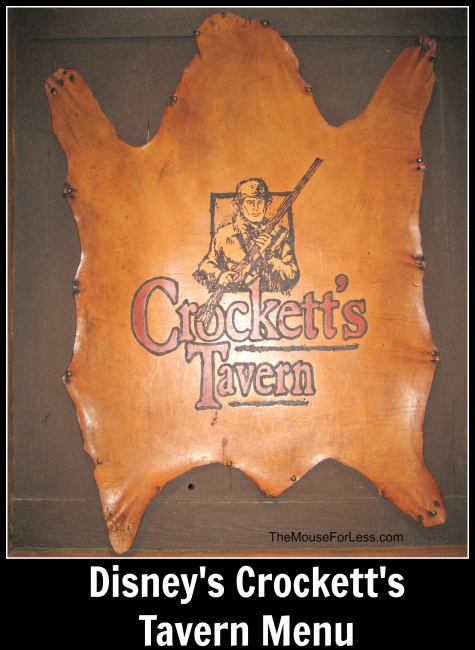 Day Menu Reviews

Rustle up some drinks and eats at the walk-up window beside Pioneer Hall and enjoy 'em in a rocking chair on the front porch.
Restaurant Info: American, Snacks, $ – $14.99 and under per adult
Find out how you can save money on dining at Walt Disney World by using one of Disney's Dining Plans.
Crockett's Tavern Day Menu
Menu Date: 06/2016
Open from 3:00 p.m. – 10:00 p.m.
Appetizers
Smoke House Nachos – with Shredded Beef Brisket, House-blended Cheese, Salsa, Pickle Jalapeño, and Chive Sour Cream – $11.49
Uncle John's Taters – A blend of Fried Peppers, Onions, and Potato Skins tossed with Parmesan Cheese, and topped with Chive Sour Cream and Green Onions – $11.99
Chicken Wings – with Celery Sticks and Blue Cheese Dressing served with your choice of Buffalo, Garlic-Parmesan, or Honey Barbecue Sauce – $9.49
Smoked Cheese-stuffed Jalapeño – Wrapped in Campfire Bacon with Peach-Pepper Jelly – $7.99
Cheese Pizza – $13.99
Pepperoni Pizza – $15.49
Beverages
Non-Alcoholic Specialties, Wine, Beer and Cocktails are available

= Snack on the Disney Dining Plan
** Menu and Prices are Subject to Change Without Notice **