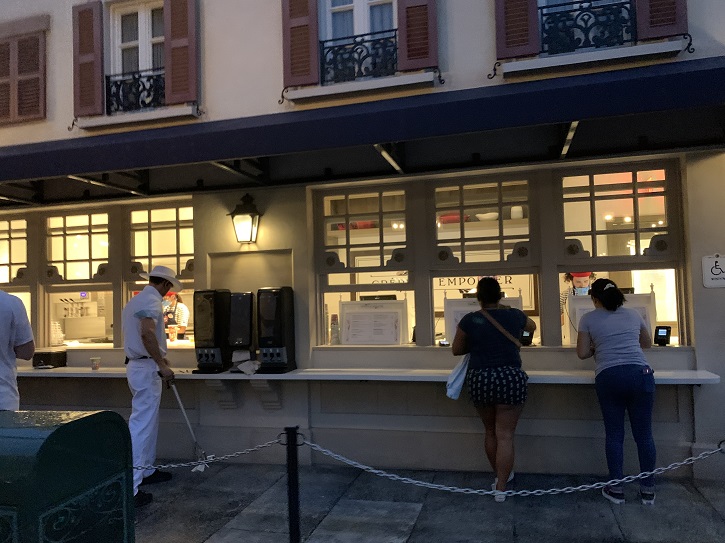 Delight in sweet crepes or savory galettes––inspired by the Brittany region of France––at a new eatery just outside La Crêperie de Paris.
Crêpes À Emporter by La Crêperie de Paris is located in Disney's Epcot theme park. Find more Walt Disney World dining locations on our Walt Disney World Resort menus page.
Restaurant Info: French, Quick Service, $ – $14.99  or less per adult
Find out how you can save money on dining at Walt Disney World by using one of Disney's Dining Plans.

Planning a Walt Disney World Vacation?
For a Free no-obligation quote, contact our sponsor
The Magic For Less Travel
. The Magic For Less Travel is an Authorized Disney Vacation Planner and has been helping guests plan magical vacations since 2002. Receive the best prices and free travel planning services. Their fee-free services will help you save time, money, and stress while planning a vacation designed around you and your needs!
Crêpes À Emporter Menu
Menu Date: 2023
Galettes (Savory Crêpes)
Cream of Brie Cheese Galette – $11.95
Ratatouille Galette – $10.25
Tomatoes, Zucchini, and Eggplant
Béchamel, Cheese, & Ham Galette – $12.50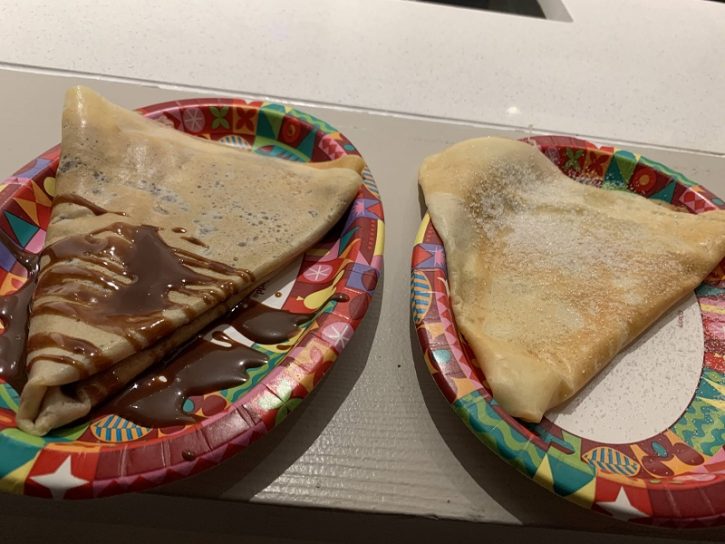 Crêpes (Sweet Crêpes)
Butter and  Sugar Crêpe – $6.95
Housemade Hazelnut  & Chocolate Spread Crêpe – $8.95
Red Berries Crêpe – $8.50
Vanilla or Chocolate Ice Cream Crêpe – $8.25
Glaces (Ice Cream)
Glace – $6.95
Soft Serve Ice Cream in a Waffle Cone. Choice of Chocolate, Vanilla, or Swirl
Boissons (Soft Drinks)
Assorted Beverages – $4.75
Coca-Cola, Diet Coke, Sprite, Fanta, Iced Tea, Lemonade
Evian Natural Spring Water – $3.75
Perrier Sparking Mineral Water- $4.95
Cidres (Ciders)
Cidre Brut – (Dry) – $6.75
Cidre Doux – (Sweet) – $6.75
Petillants (Sparklings)
Champagne Malard Excellence Brut – $21.00
Mimosa Sparking Wine & Orange Juice – $12.50
Kronenbourg 1664 French Beer – $9.95
Vins (Wines)
Chardonnay, Chefs Selection G. Duboeuf – $7.75
Rose, Cotes de Provence – $14.00
Cabernet Sauvignon – $8.00
Merlot, Chefs Selection G. Duboeuf – $7.75
** Crêpes À Emporter by La Crêperie de Paris Menu and Prices are Subject to Change Without Notice **