Resort Restaurants | Caribbean Beach Resort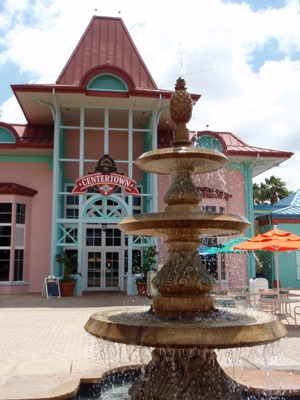 Reviews

Enjoy our Oven-fresh Pizzas, Sides, Desserts, and Beverages nightly from 4-11:30 p.m.
Restaurant Info: American, Lunch/Dinner, $$
Find out how you can save money on dining at Walt Disney World by using one of Disney's Dining Plans.
Menu
Menu Date: 06/2015
Serving from 4:00 p.m. to 11:30 p.m. $15.00 minimum order. 18% Gratuity, $3.00 Delivery Charge, and 7% Sales tax added to all Delivery Orders.
Appetizers
Six Bread Sticks – with Marinara – $5.99
Garden Salad – $4.39
Pizza
Island #1 – Large Cheese Pizza – $13.99
Island #2 – Large Pepperoni Pizza – $15.49
Island #3 – Large Pepperoni, Ham, Pork, and Ground Beef – $17.99
Island #4 – Large Cheese, Red and Green Peppers, Onions, Tomatoes, and Mushrooms – $17.99
Island #5 – Large Pepperoni, Red and Green Peppers, Onions, Tomatoes, and Mushrooms – $17.99
Additional Offerings
Chicken Wings – with choice of Barbecue or Hot Sauce – $8.99
Boneless Chicken Wings – with choice of Barbecue or Hot Sauce – $8.99
Italian Sandwich – $10.49
Roast Beef Pita – $9.59
Turkey BLT Sandwich – $10.49
Desserts
Cheesecake – $4.19
Chocolate Cake – $4.19
Carrot Cake – $4.19
Fruit Cup – $3.79
Pineapple Upside-Down Cake – $4.19
Assorted Beverages
Soda – Coke, Diet Coke, Sprite, 20 Ounce Bottle – $2.59
Dasani Water – 20 Ounce Bottle – $2.50
Bud Light – 16 Ounce – $6.00
Yuengling, Corona Extra, or Blue Moon – 16 Ounce – $6.75
Cigar City Jai Alai IPA – 12 Ounce – $7.25
Stella Artois, Sierra Nevada Torpedo Extra IPA, Angry Orchard Crisp Apple Hard Cider – 16 Ounce – $8.00
New Belguim Fat Tire or Magic Hat #9 – 16 Ounce – $8.25
Chardonnay or Merlot – 375 mL – $10.95
Pinot Grigio, Chardonay, White Zinfandel, Merlot – 187 mL – $6.95
** Menu and Prices are Subject to Change Without Notice **