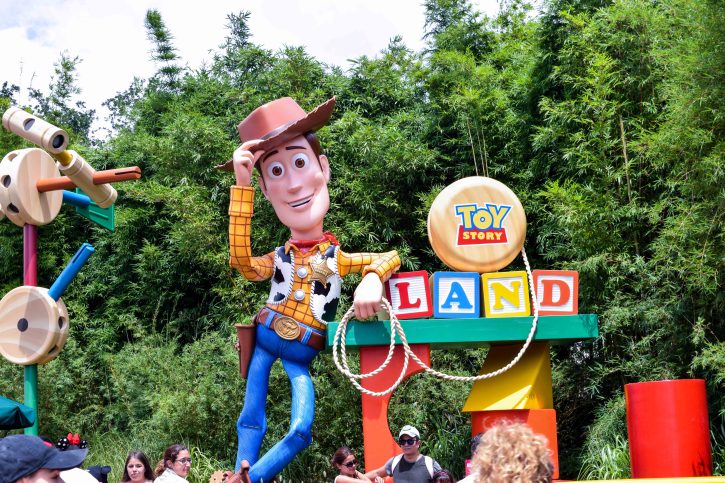 Visiting Walt Disney World with Hearing Disabilities
Disney World is accommodating for guests with hearing disabilities. Here are a few of the services provided to make your trip as magical as possible! Additional information, including specific attraction accommodations, can be found on the official Walt Disney World Website.
At the Resort
At the Walt Disney World resorts, rooms can be equipped with a communication kit in order to make the resort safe and comfortable for anyone with hearing difficulties. These kits include:
door knock and phone alerts
phone amplifiers
bed shaker notifications
a strobe light smoke detector
text typewriter phone
If you need some or all of these accommodations you can ask for them at the time of your reservation or call to update your reservation at any time prior to your trip. You can also make requests at the time of your arrival, but it is easier on you and on the cast members at the resort if you make requests before your arrive.
In the Park
Assistive Listening/Handheld Captioning Device
Visiting the parks at Walt Disney World with a hearing disability may seem to present a challenge, but Disney has a special handheld device that allows guests to fully experience the park. This handheld assistive listening device can be picked up at guest relations in each park. There is a $25 deposit that is fully refundable upon return of the device. This device can be used throughout the park for descriptive services and/or sound amplification. The device is apparently easy to use. It uses wireless signals to identify where you are in the park and amplifies the sounds of the attractions around you. The screen on the device has the capability to transfer attraction audio into text format on the device.
Disney recommends that guests bring their own headphones or induction loop – the devices have a standard headphone jack.
Sign Language
Professional Sign Language interpreters are available at Walt Disney World on a limited basis. This is provided at specific live theme park shows on certain days, as follows:
Disney's Animal Kingdom: Tuesdays and Saturdays
Disney's Hollywood Studios: Sundays and Wednesdays
Epcot: Fridays
Magic Kingdom: Mondays and Thursdays
This schedule is set each week, and guests can find the complete schedule in advance by e-mailing WDPRsignlanguageservices@disney.com and while on site by visiting a Guest Relations location.
Additionally, sign language interpretation is available by requests for select special events and dinner shows, including the Hoop-Dee-Doo Revue and Disney's Keys to the Kingdom Tour. These requests should be made at least 14 days in advance by calling (407) 824-4321 or by e-mailing WDPRsignlanguageservices@disney.com.
Closed Captioning and Reflective Captioning
Most screens at Walt Disney World are equipped with closed captioning services. If you are at an attraction and cannot find a screen with closed captioning ask a cast member about the service. Screens with this capability are typically marked with the black "CC" closed captioning symbol.
Reflective captioning is available at some Walt Disney World shows. This service utilizes text projected onto a clear screen so that guests can watch the show and read the text at the same time. Ask a cast member before the show, to see if this service is available for the performance. You can also call ahead if you know you want to utilize the reflective captioning tool.