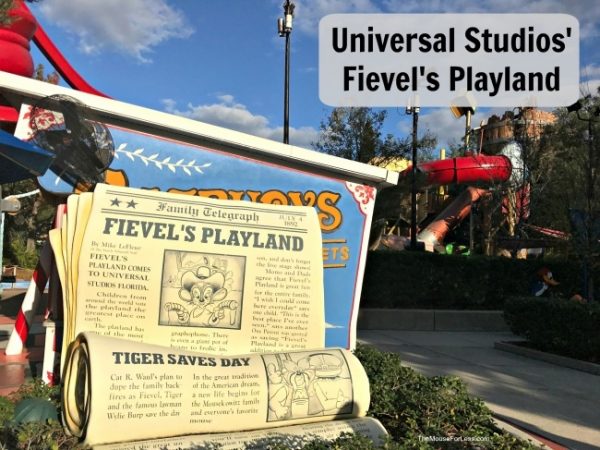 This attraction has closed to make way for a brand new DreamWorks land. More info can be found here. 
Come to Fievel's Playland where you can have a chance to run through the world just as Fievel would. This is a playground like no other. Kids can run, jump, and climb all over over-sized everyday items as if they were the size of a mouse. Fievel's Playland also has a waterslide that can be great for the Summer heat. The entire area is based on the 1980's movies A Great American Tail and Fievel Goes West so be prepared to crawl through giant tin cans, boots, cowboy hats, and even climb over a 30-foot spider web!

Planning a Universal Vacation?
Location
Nearby Attractions:  E.T. Adventure
Dining: KidZone Pizza Company
Fievel's Playland backs up to the E.T. Adventure building.
The Mouse For Less Tips
There is no Express Pass access for this play area. However, because it is so large and open there is not a wait to "get in".
The only wait time you will experience in Fievel's Playland is for the waterslide. During the Summer this line can get up to a 30 minute wait so try to visit just as the park is opening, or during meal times when families are preoccupied.
Generally when the crowd levels at Universal's parks are slow to moderate Fievel's Playland (as well as the rest of Woody Woodpecker's KidZone) will open about 10:00am. If the crowd levels are very busy then the area will open with the rest of Universal Studios Florida and Islands of Adventure at 9:00am.
Keep in mind that the this play area is completely outdoors, and is not shaded. Parents remember to lather up your babies in sun screen before the fun starts!