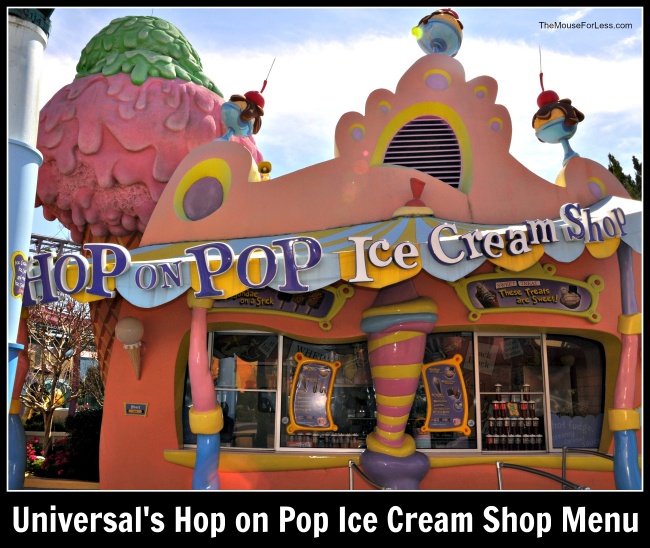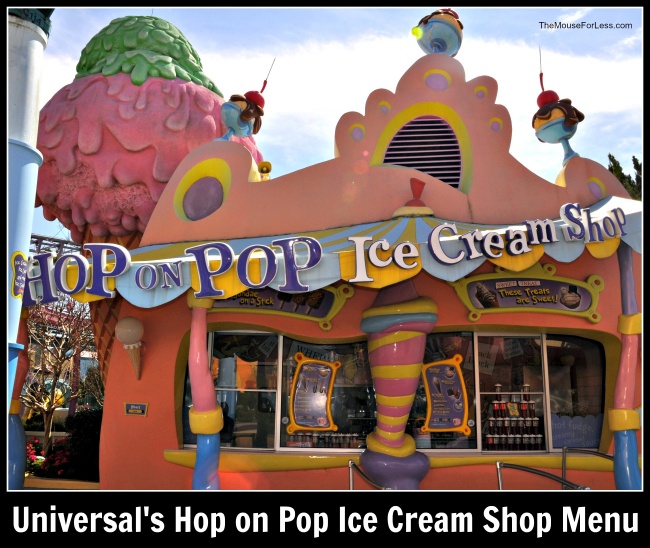 When you're ready to take a break from Sneetches at Sneetch Beach, Who's in Whoville and that crazy Cat in the Hat, head on over to the Hop on Pop Ice Cream Shop.  If Dad has had a sad, bad day like in the famous Dr. Seuss book, you can cheer him up with one of the choices from the Hop on Pop Ice Cream Shop menu.   Choose from a variety of sundaes, Dippin' Dots, or root beer floats.
Hop on Pop Ice Cream is located in the Islands of Adventure Theme Park. Find more Universal Orlando dining locations on our Universal Orlando Resort menus page.
Open during park hours.

Planning a Universal Vacation?
Hop on Pop Ice Cream Shop Menu
Menu Date 11/2022
Everyday Menu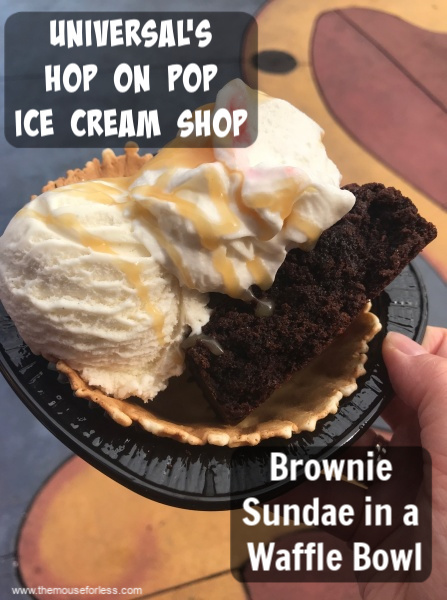 Brownie Sundae in a Waffle Bowl
Chocolate Brownie, vanilla ice cream, creamy caramel sauce or hot fudge, topped with whipped cream and a cherry. – $6.49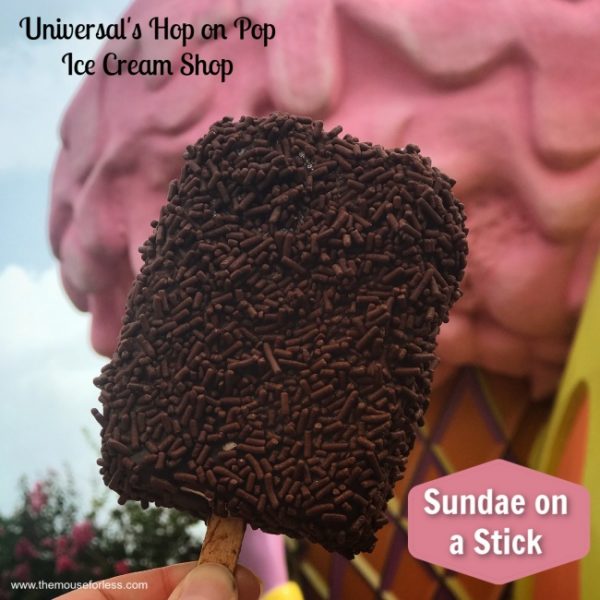 Sundae on a Stick
Vanilla ice cream bar hand dipped in chocolate with your choice of topping – $4.69
Waffle Cone
Cookies and cream, strawberry, chocolate, or vanilla – $5.49
Toppings
Rainbow sprinkles, chocolate sprinkles, hot fudge, Carmel sauce, chocolate sauce, nuts – $1.49
Root Beer Float – $5.49
Fountain Soda
Coca-Cola, Coca-Cola Zero Sugar, Diet Coke, Sprite, Fanta Orange, Barq's Root Beer, Hi-C Poppin' Lemonade – $3.99
Powerade
Mountain Berry Blast, Fruit Punch – $5.00
Niagara Bottled Water – $3.50
***Hop on Pop Ice Cream Shop Menu Items and Pricing Subject to Change***