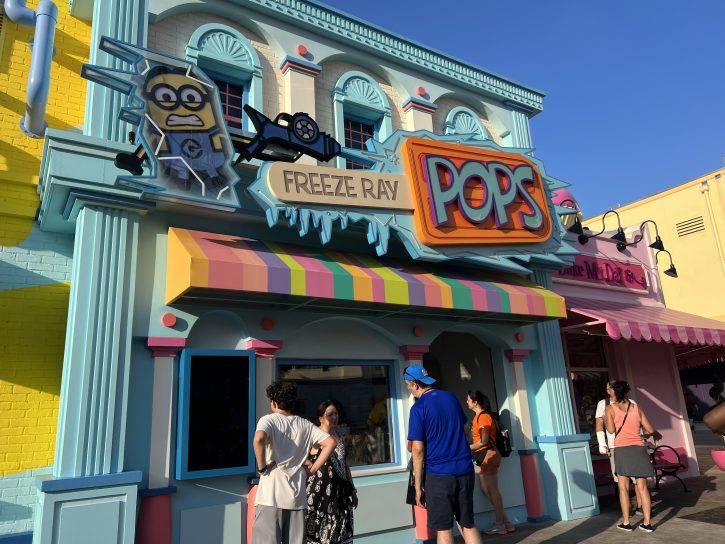 Freeze Ray Pops menu at Universal Orlando Resort is thirst quenching where you can find a variety of flavors of Ice Pops and beverages.
Located at Universal Studios park nearby the popular attraction Illumination's Villain-Con Minion Blast this quick service stop is open daily during typical park hours.
Need help planning your next visit to Universal Orlando Resort? Click here for assistance or for more information.
Freeze Ray Pops Menu
Menu Date: 2023
Specialty Ice Pops
Minion – $8.99
Blue Banana
Gru – $8.99
With Nutella
Vector – $8.99
Orange Cream
Freeze Ray Ice Pops
Mango – $5.99
Strawberry – $5.99
Coconut – $5.99
Blueberry Lemonade – $5.99
Cotton Candy – $5.99
Cheesecake – $5.99
Lemon Mint – $5.99
Cookies & Cream – $5.99
Beverages
Premium Bottled Water – $6.00
Powerade – $5.50
Fruit Punch and Mountain Berry Blast
*Freeze Ray Pops Menu is subject to change.*