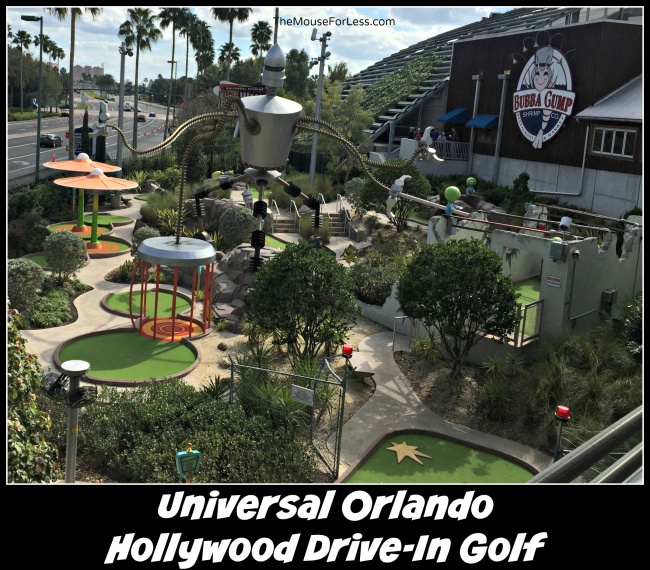 Hours of Operation: 9am to 2am, 7 days a week
For more information visit hollywooddriveingolf.com, or call 407-802-4848
At Hollywood Drive-In Golf you can play your way through 36 holes of miniature golf on two fun sci-fi movie-themed golf courses!
Both courses, The Haunting of Ghostly Greens and Invaders from Planet Putt use special effects to make this the most unique golfing experience ever! At Hollywood Drive-In Golf, you'll have the chance to play through a cemetery, flying saucer, under a giant spider, and right into a haunted house. Don't worry—these courses are designed to be silly, so players of all ages can enjoy the surprises! Special lighting allows players to enjoy the thrills well into the evening.
Hollywood Drive-In Golf admission
Hollywood Drive-In Golf admission for 18 holes of golf (your choice of golf course): $14.99 per adult, $12.99 per child. Or, enjoy a delicious dinner at one of CityWalk's most popular restaurants PLUS a round of golf at your choice of two courses for only $23.95!