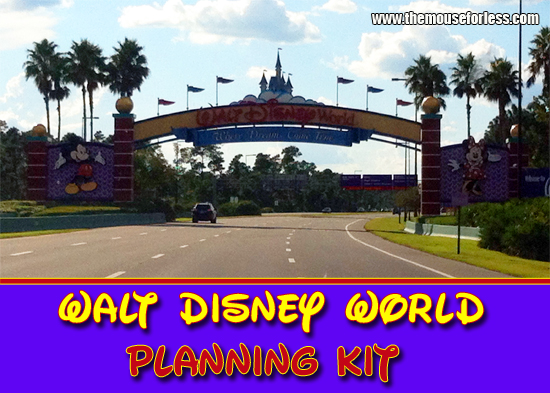 If you are looking for one place to organize your trip, then our Walt Disney World planning kit is for you.   This handy tool is helpful before, during and after your trip!   Look over the pages, and just print the ones that apply to your vacation.  There are pages for driving or flying, no need to use up paper and ink that don't apply for you.   If your trip is longer, you can print extra of the day by day journal pages.
Begin your adventure with a handy place to record travel reservations, hotel information, notes for your house sitter, and more. Then use our packing information to keep your packing organized and on-track.  If you prefer print and add in our packing list or use it to inspire your own for your planning kit.
While you are at Walt Disney World, the planning kit not only becomes a handy way to organize each day of your stay, but also a journal for keeping notes and ideas for your next trip.
Download this free planning kit from The Mouse for Less and start preparing for your Walt Disney World vacation today. This is in Adobe pdf format. A free version of Adobe pdf reader is available at www.adobe.com for all computer platforms and operating systems. Special thanks to Michael Gilmer for creating and providing this valuable planning tool.
Click here to download your WDW Vacation Planning Kit