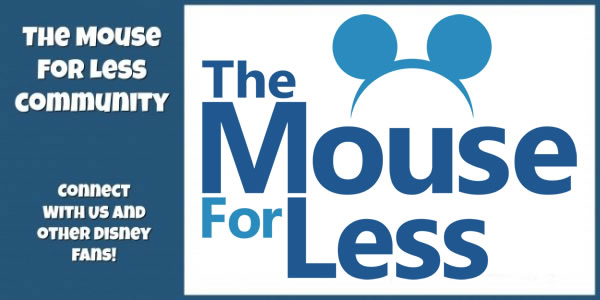 The Mouse For Less Community
Community is what really makes The Mouse For Less special. We have our own Facebook group, a blog, Pinterest, and social media. We also work together to help "Give Kids the World", a wonderful program for children with life threatening illnesses and their families that is based near Orlando.
Join our Facebook Group in our The Mouse For Less Community.  This closed group has grown to 15k strong in membership and is continually growing!  Come join our group and either just read tips from others or to join in on the fun and discussions of the group. In addition, we also have a Facebook Group specifically for those looking to cruise on Disney Cruise Line! Join this group and learn more about cruising, as well as take part in fun discussions.
The Mouse For Less Blog has blogs published regularly by experts in the Disney community.  Come read tips on touring, Disney foods, DYI Disney crafts, movie reviews, trip reports and much more.
Do you enjoy seeing the great photos and tips on Pinterest?  See The Mouse For Less on Pinterest.  We have over 100 boards and over 5k pins for you to look through and enjoy.  See photos on resorts, ships, Disney World news, Disney resort promos and savings, and much, much more.
Looking to connect with The Mouse For Less Community? Make sure to follow along with all of our social sites, including Facebook, Twitter, Instagram, and YouTube. We keep you up to date with all the fun going on both on The Mouse For Less, as well as in the Disney community.
If you like to receive Disney news in your inbox, our newsletters are for you!  The Mouse For Less Newsletter is a newsletter sent out every week on Monday to recap the best travel deals on Disney destinations.https://www.themouseforless.com/newsletter/
Come join us in any/all of our communities below!