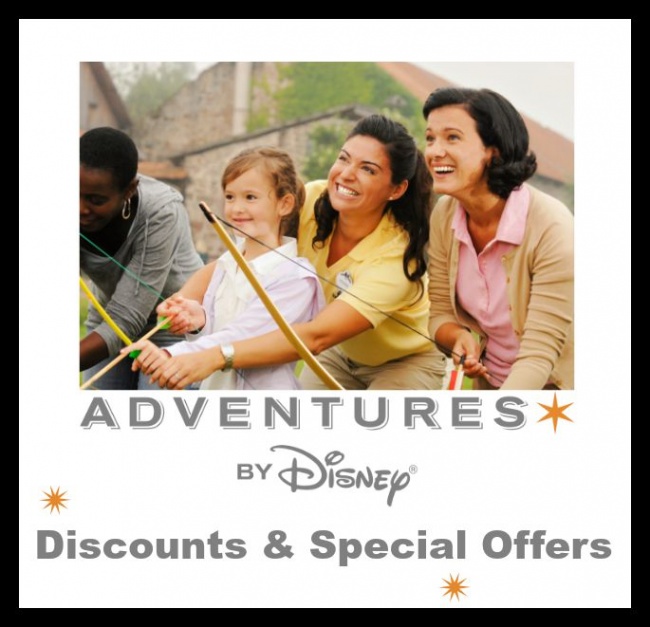 Exclusive Offers    DVC Member Discounts    Adventure Insiders
Find out how to save on your next Adventures By Disney itinerary. Look for exclusive offers, offers for past guests, and more.
Exclusive Adventure By Disney Discount From The Magic For Less Travel
Book with The Magic for Less Travel & Save Up to 5% Off Your Adventures By Disney Vacation
Travel around the world in Disney style! Book your Adventures by Disney Vacation with The Magic for Less Travel and receive our concierge vacation planning assistance and save up to 5% on the price of your Adventures by Disney vacation!
Book an Adventures by Disney vacation of $2,000 and save $100
Book an Adventures by Disney vacation of $4,000 and save $200
Book an Adventures by Disney vacation of $8,000 and save $400
Book an Adventures by Disney vacation of $10,000 and save $500
Book an Adventures by Disney vacation of $12,000 and save $600
Spend more, get more – up to 5% of your vacation price!
*Valid for new reservations booked with The Magic For Less Travel only. Savings amount listed in US dollars and based on the final price of your vacation before taxes, pre or post stays, insurance, or non-commissionable options. The amounts above are provided as examples and guests receive a discount of 5% for each thousand dollar increment of the base vacation price. Savings will be applied to final payment. Offer not valid on Disney Cruise Line Adventures by Disney add-ons or reservations made on a Disney Cruise. If the reservations is cancelled after final payment, guest will repay The Magic for Less Travel for the savings amount. Offer cannot be transferred and has no cash value. Book by 2/29/16.
Adventures By Disney Savings for DVC Members
Guest who are Disney Vacation Club members and who are paying in cash (not using points) may get a lower rate on Adventures By Disney vacations. ABD rates are tiered like just like cruise pricing. The rates can go up as the adventure is booked and fills up. If a guest is a DVC member but paying for their Adventures By Disney vacations they will get the lowest rate based on the original price of the trip when it first opened for booking. DVC members just need to provide their member ID to the travel agent.
Offers for Past Adventures By Disney Guests
Once you travel on an Adventures by Disney vacation, you become part of a family. Adventure Insiders enjoy special surprises gifts throughout the year, receive early notice about new departures, and receive other exclusive "insider" perks.
Adventure Insiders can get $300 off a new Adventure
Book a new reservation between November 4, 2015 and April 2, 2016 and save $300 per reservation! Adventures by Disney Insiders are guests who have traveled on at least two Adventures by Disney vacations between 1/1/05 and 11/4/15. Offer valid for US residents only. Valid on new land package bookings only. Not applicable towards deposit amount. Terms, conditions and restrictions apply. Offer subject to change without notice.
A Magic for Less Travel Agent can help you secure any discounts available to the Adventure Insiders.