This post may contains affiliate links for your convenience. If you make a purchase after clicking a link we may earn a small commission but it won't cost you a penny more! Read our full disclosure policy here.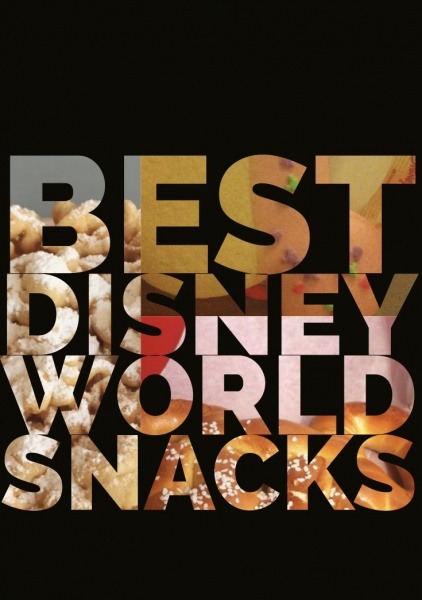 Walt Disney World has so many great snack options. Many Walt Disney World snacks are shareable & some can even be considered a meal! Whether you're on the Disney Dining Plan or not, it's always a good idea to be prepared and know the best snack options. Particularly if you are on the Dining Plan, you may want to consider using your credits on something more valuable instead of wasting those precious credits on Mickey bars & popcorn!
Let's dive right in & discuss the best snack options at each park. Since so many delicious snack options are, in fact, considered a Dining Plan snack credit, I will put a star by those that are NOT a credit! I'm also going to list out where to find them in the parks for easy access! This is by no means a detailed list of all the snack choices, it is just some of my favourites & most valuable!
Epcot Festivals
First off, I want to touch on the Epcot festivals. Whether you're partaking in the Festival of the Arts, Flower & Garden Festival, Epcot Food & Wine Festival or Epcot Festival of the Holidays, the booths are a great place to indulge in delicious snacks, and many of the booths include disney dining plan snack credit options. For more details on how to use your dining plan at these festivals, check out my article about Food & Wine, on the Dining Plan!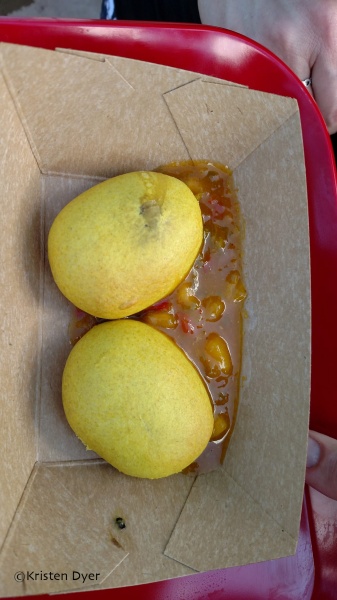 Magic Kingdom
Mickey crispy treat
Chocolate dipped fruit skewer
English toffee
Pecan caramel roll
Ice cream cookie sandwich
All American sundae
Mickey's kitchen sink*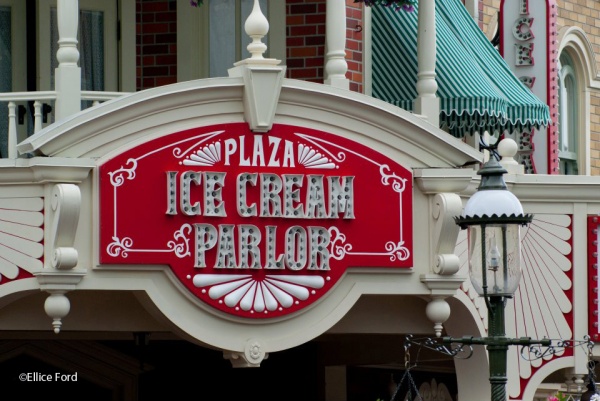 Casey's Corner
Chili Cheese Fries
Mac & Cheese Hot Dog *
Snack Carts
Mickey Pretzel with cheese
Churro
Fruit & Nutella Waffle *
Mickey Waffle with strawberries
Funnel Cake
Baked Potato
Corn on the cob
Chicken Waffle Sandwich *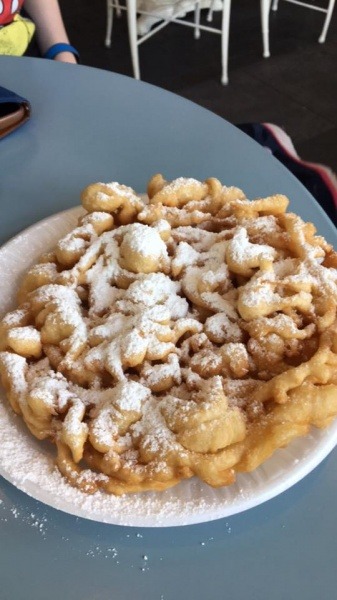 Garlic knots
Tomato basil soup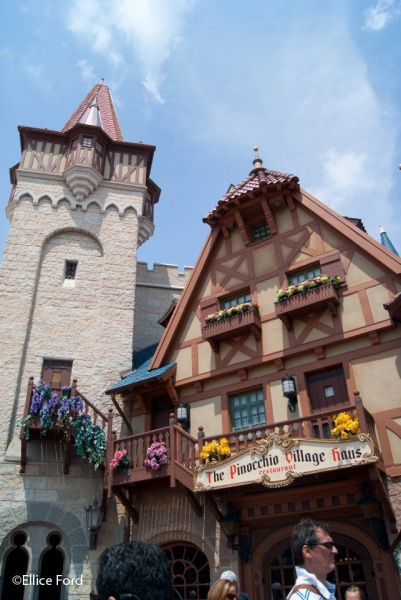 Gaston's Tavern
Giant cinnamon roll
LeFou's brew
Hummus & chips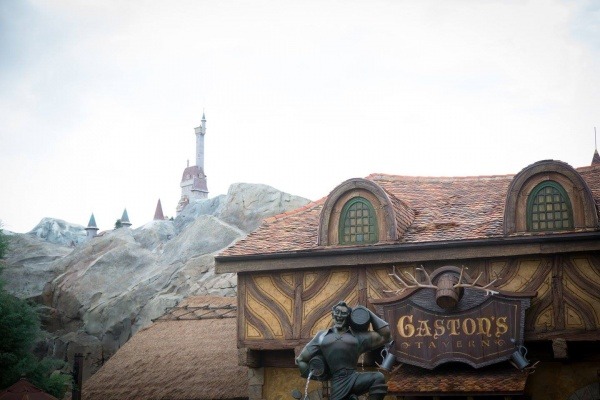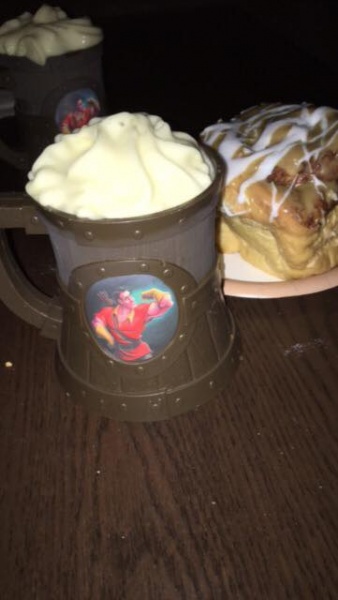 Fruit kabob
Candy/caramel apple
Animal Kingdom
Garlic knots
Tomato basil soup
Tiramasu
Baked mac n cheese (plain, with shrimp or pulled pork)
Cheddar grits with pulled pork
Chicken drumstick
Fries with pulled pork & cheese
Onion rings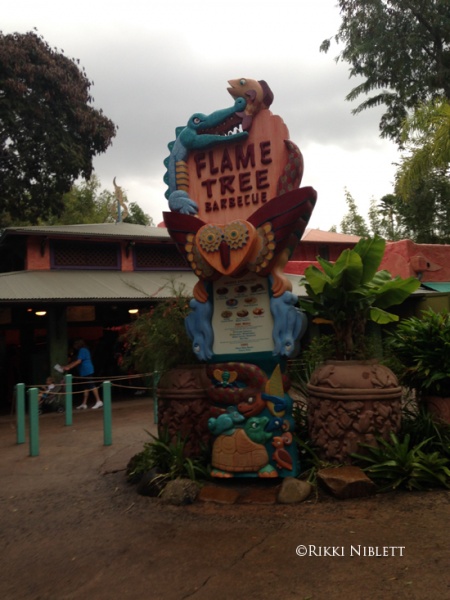 Kali River Snack Cart
Jalapeño stuffed pretzel
Cinnamon glazed pecans/almonds
Yak & Yeti Cafe
Chicken fried rice
Pork egg roll
Banana pudding
Mini mango pie
Cream cheese won tons with ice cream & honey drizzle *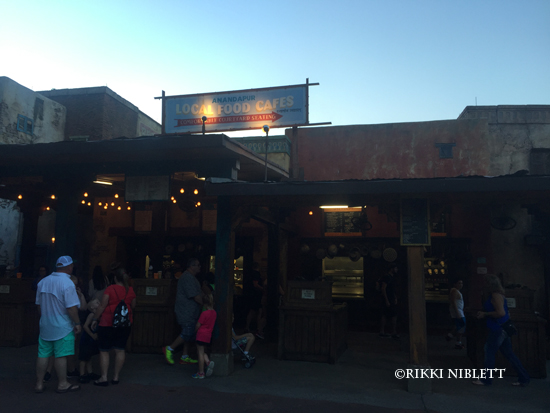 Teriyaki beef slider
Asian noodle salad
Double chocolate chip cookie ice cream sandwich
Chocolate waffle with espresso mousse
Chocolate covered espresso beans
Harambe Market
Fruit & cheese plate
Warm halva spice cake
Jungle juice slushy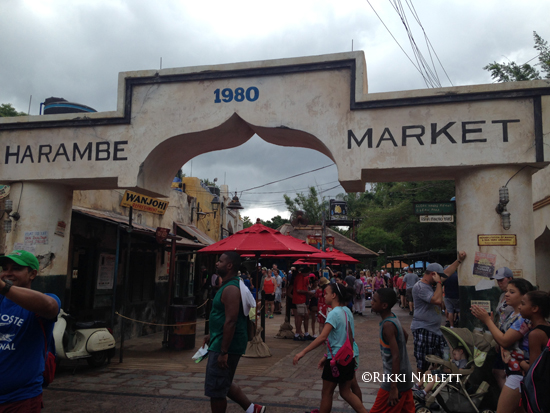 Elephant Ear
Cinnamon roll
Blueberry cream cheese mousse
Neytiri's chocolate cake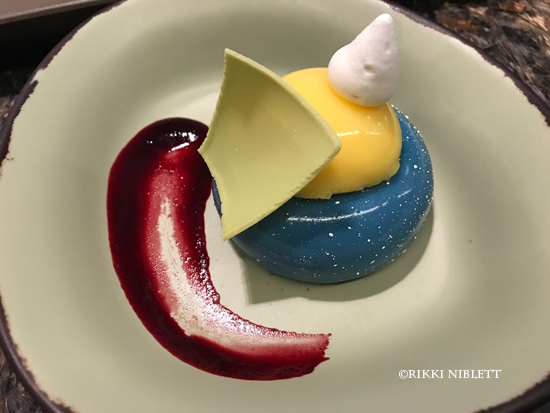 Epcot
Churro bites with caramel sauce
Nachos
School bread
Troll horn
Berry cream puff
Ham & apple sandwich
Caramel corn
Caramel s'mores
Caramel pecan bar
Milk chocolate caramel square
Morocco Coffee & Pastries
Macarons
Strawberry tart
Ham & cheese croissant
Creme brûlée
Hollywood Studios
Sweet Spells
Shortbread rounds
English toffee
Whoopie pie
Mammoth pecan pattie
Chocolate dipped strawberries/pineapple
Chocolate mousse
Strawberry lemonade slush
Apple crisp a la mode
Brownie sundae
Cannoli
Tiramisu
Banana chocolate chip coffee cake
Generic
There are some generic items you can find in every park that are considered snacks! Some of those include:
Gourmet cupcake
Dole whip
Mickey pretzel
Mickey ice cream bar
Mickey ice cream sandwich
Popcorn
Cotton candy
Caramel/candy apple
Mickey rice krispy treat
Mickey chocolate chip cookie
Frozen banana
Giant shortbread Mickey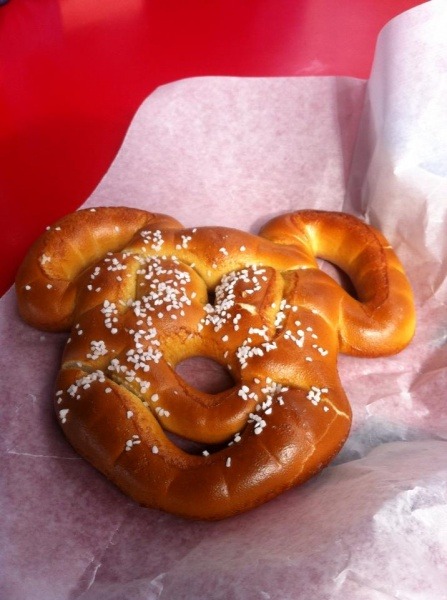 Take Home Treats
If you're anything like me, you'll want to take some of the magic home with you after  your vacation with some magical treats. I usually try to save a few snack credits for the end of my trip, and take home things like bagged popcorn, cotton candy, Goofy Candy Co. candies and rice krispy treats. You could even take home things like baked goods,  if you've got a way to transport them easily! They're good souvenirs to bring home for loved ones, or something to fill that magical void when you arrive home!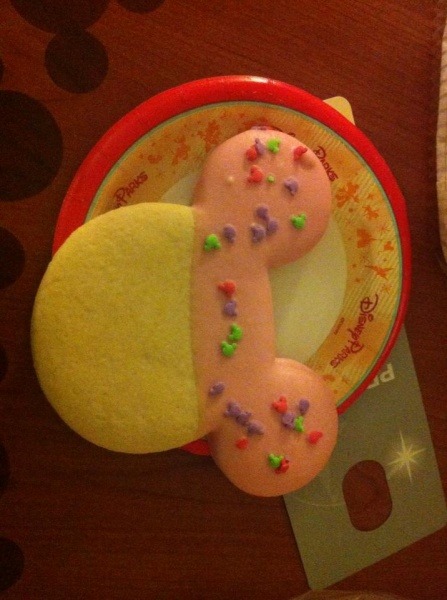 MMMM snacks! And yes-all of these are considered snack items, and many are shareable! And yes-all those that do not have a * by them, are considered a snack credit on the Dining Plan! Just look for the DDP logo when you're in the parks to see whats eligible for a snack credit redemption if you're using the dining plan.
Again, this is by no means, an extensive list of all of the Walt Disney World snacks available in the parks. For more detailed lists, you can check out dining plan snacks & best snacks! These are just some that I feel are worth the most & a great use of a snack credit! So many of these can be used as a meal-meaning you can stretch your dining plan further OR you can save some big bucks by not always purchasing a full meal if you're paying out of pocket!! I hope this list helps you on your next Walt Disney World vacation. Happy snacking!!!!
What are some of your favorite Walt Disney World snacks? Let us know your thoughts in the comments or on Facebook or Twitter! 
Did you like this article? Make sure to share it with your friends! Check below for easy ways to share!
Want to visit the Walt Disney World Resort? Contact The Magic for Less Travel for more information and a free, no-obligation quote.

Incoming search terms:
best disney world snacks 2019
best snacks at disney world 2019
best disney snacks
disney snacks top
best disney world snacks you can take home