This post may contains affiliate links for your convenience. If you make a purchase after clicking a link we may earn a small commission but it won't cost you a penny more! Read our full disclosure policy here.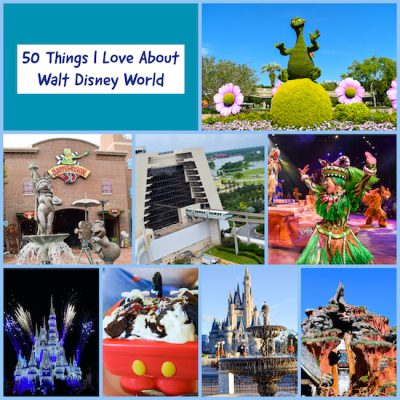 As you may have heard, Walt Disney World is in the midst of celebrating its 50th Anniversary. As many have done upon this commemoration, I started thinking about my own history and love of Walt Disney World, and since 50 is a nice round number, and I like lists, I thought – why not share 50 reasons why I love Disney World?
For this list, I have it broken down into some sub-categories –  Food, Attractions, Experiences, Overall, and Memories – with 10 items in each that I will share a brief thought on. These aren't meant to be the 50 best things about Disney World or anything like that, but really some personal reflection on many of the ways I have connected with Disney over the years.
Food
Food is an important part of any Disney trip, and I am no exception to that. Here are some favorites.
1. Sanaa Bread Service
My wife and I were lucky enough to try Sanaa and it's legendary bread service early during our first stay at the Animal Kingdom Lodge. This one menu item was enough to make us cancel another reservation later in the trip, and go to Sanaa again.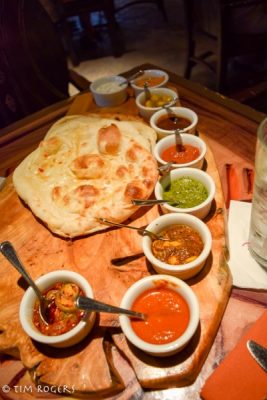 2. Crystal Palace Breakfast
When we started going to Walt Disney World there was really only one guarantee – we had to see Eeyore. Since then, the Crystal Palace breakfast has been a mainstay of our trips (shoutout to the Breakfast Lasagna). In fact, this meal inspired the first blog I ever wrote for the Mouse for Less!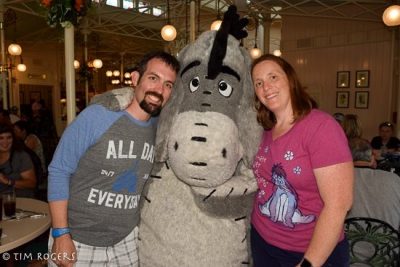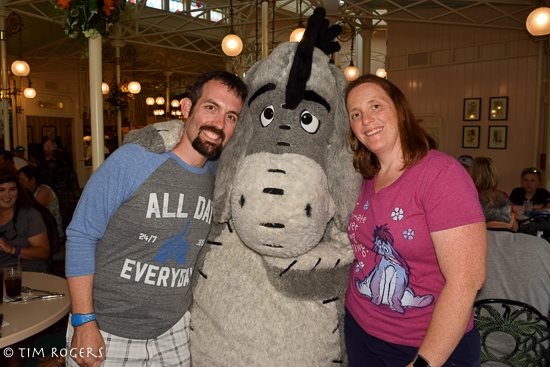 3. Earl of Sandwich
While not an actual Disney thing at all, the outside role Earl of Sandwich plays in Disney Springs for many of my trips makes me forever associate it with Walt Disney World, no matter where I actually see one of their restaurants.
4. Pretzels
I love pretzels. And Walt Disney World does a great job of satisfying that love, whether it be the "everything tastes better shaped like Mickey" pretzel, or one of the more gourmet options.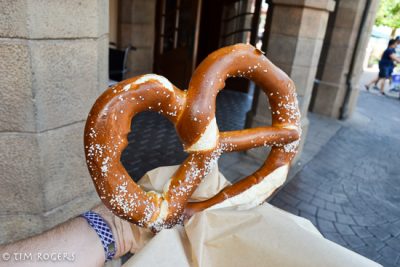 5. La Cava del Tequila
One of the special things about a Walt Disney World trip is that there is a little bit of something for everyone. And sometimes that includes a top of the line tequila bar.
6. Beaches and Cream
Beaches and Cream is just one of those places that makes you feel like you are on vacation – amazing service, simple food done well, and elaborate delicious desserts….that sometimes come with a whole can of whipped cream.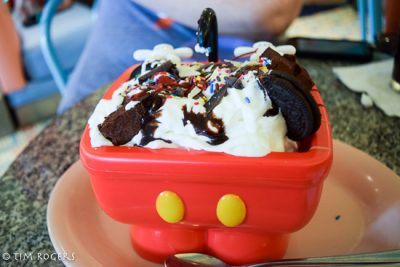 7. Tonga Toast
For me, a part of being a Disney fan is finding ways to experience that magic no matter where you are. As such, the first time I ate the Polynesian Resort's famous Tonga Toast was at my house with a recipe from the Disney Files magazine. But you know that when I stayed at the Polynesian, I also had to partake in the local cuisine.
8. Karamell-Kuche
One of our traditions for each Walt Disney World trip is heading to Karamell-Kuche in the Germany pavilion and getting a few sweet treats to bring home. Nothing like some sea salt dark chocolate caramels to ease yourself back into the real world.
9. Resort Mugs
So…I drink a lot of soda. And by a lot I mean A LOT. So one of the small things I greatly appreciate is the ability to get a refillable mug that is good for the whole trip. And if nothing else, this has helped me discover new locations within the resorts to find spots to fill it up!
10. Vegetarian Options
As a lifelong vegetarian, finding unique and special options has not always been the easiest. The thought and attention that Disney puts into accommodating dietary needs has always been one of the things I appreciate the most about them, and which has allowed me to be more adventurous and try new things!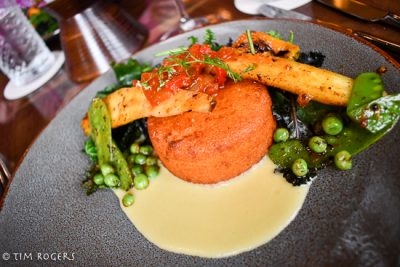 Attractions
Since Disney World is a theme park, it only makes sense to talk some about the rides and other experiences that make it up!
11. Tower of Terror
Tower of Terror is my wife's favorite ride, and I am happy that it has truly become the park icon for Disney's Hollywood Studios in the past few years.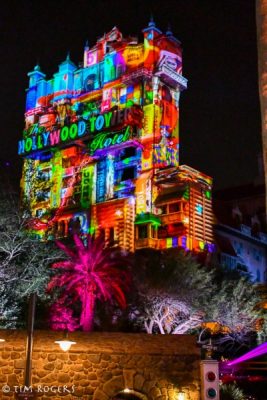 12. Big Thunder Mountain (at night)
While I like pretty much all kinds of rides, runaway trains are some of my favorites, so I really enjoy Expedition Everest and Seven Dwarfs Mine Train, but Big Thunder holds a special place in my heart. And while it is always great, there is something about riding it in the dark that makes the experience even better.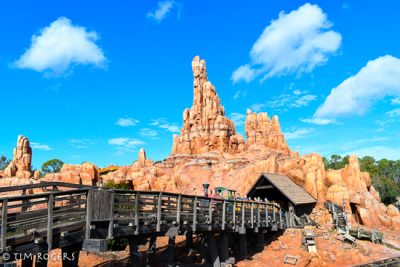 13. Muppetvision 3D
It is no secret or surprise that I love the Muppets, and that there is a show at Disney World that just so happens to be one of the last projects Jim Henson worked on makes the experience of going to the parks that much more special. This is precisely the foolishness I want to see.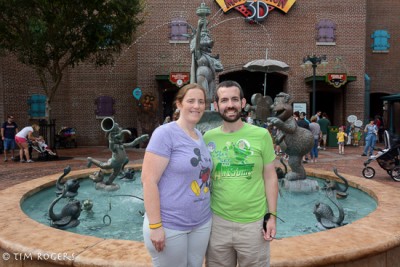 14. Kilimanjaro Safaris
Sometimes a single attraction kind of exemplifies the spirit of a whole park, and that is definitely the case with Disney's Animal Kingdom and Kilimanjaro Safaris. Besides taking up more actual space than the Magic Kingdom does, the safari is incredibly well done, relaxing, fun, and a must do for any trip to the Animal Kingdom.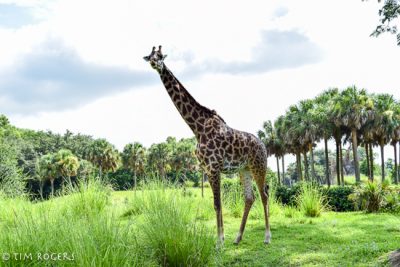 15. People Mover
With it's combination of relaxation, nostalgia, and uniqueness, the People Mover is one of those things that Disney fans just love, and is a must do for me every time.
16. Figment
You might notice I didn't say the actual name of any of these attractions – and that is on purpose. While I do wish we still had some of what originally existed for Journey into Imagination, I will gladly ride any attraction that features Figment, and even wake up every morning to a refrain of "One little spark…of inspiration…"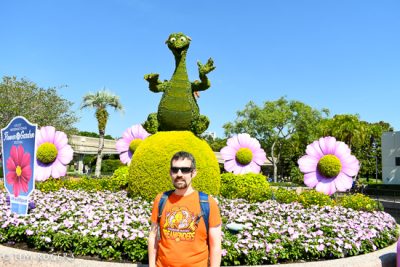 17. Splash Mountain
For me, Splash Mountain is pretty much the perfect attraction. It is long, accessible to many ages, has a good mix of relaxation and thrill, tells a fun story, and has fun songs. And even with that, I can't wait for the Princess and the Frog to come because I think it will make this largely perfect attraction even better.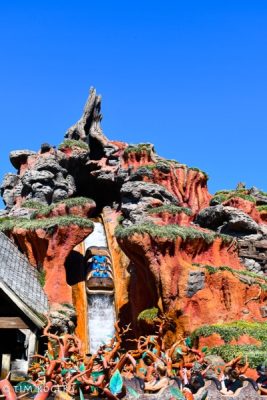 18. Jingle Cruise
That isn't a typo – while I do enjoy the Jungle Cruise (especially after dark) I LOVE the Jingle Cruise. Walt Disney World doesn't get a lot of holiday overlays, and this once gives a fun, fresh, and festive take to a classic attraction. Now let's head over to Trader Samta's.
19. Festival of the Lion King
At Disney World, sometimes the attractions are Broadway quality live performances. Festival of the Lion King is one of those things that would cost the price of admission all on its own, and is a personal favorite.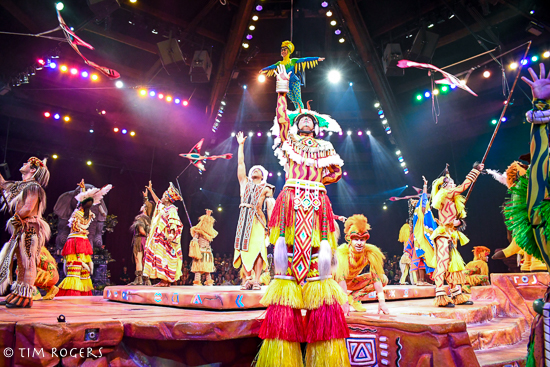 20. Flight of Passage
For me, Avatar Flight of Passage is included not only because it is a fun and exciting attraction (which it is). What makes this even more special is that it shows the kind of boundary breaking work the Disney Imagineers are capable of.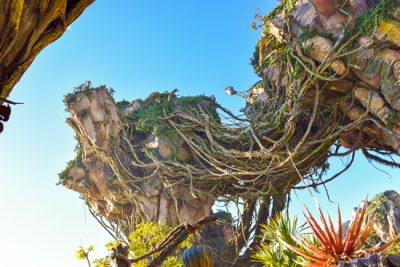 Experiences
Outside of the attractions and the food, Walt Disney World is, in and of itself, an experience. And some of the specific experiences offered are some of the things I love the most.
21. Painting at the Top
We have been able to enjoy the Top of the World Lounge a few times (more on that later) so when I saw there would be some Disney themed painting classes in that space. I jumped at the chance.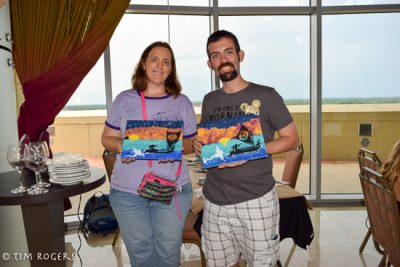 22. Behind the Seeds
Disney has offered many behind the scenes experiences over the years, and the Behind the Seeds tour in The Land is one that was fun, interesting, a great value, and really seemed to capture the spirit of Epcot. And it was when I took one of my favorite Disney flower pictures. (Editor's Note: Unfortunately, currently this tour is not being offered. Hopefully it will be offered again soon!)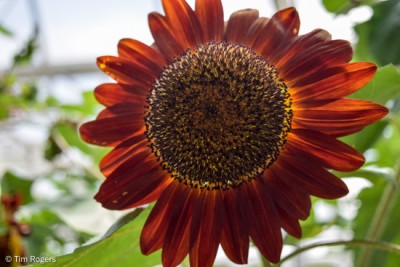 23. Candlelight Processional
I love Christmas. I love music. I love Disney World. I love the Candlelight Processional.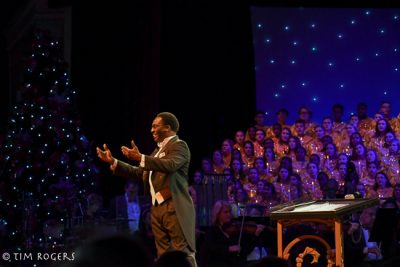 24. MagicBands
This one might be a little silly, but I really like MagicBands. Easy access while also being able to accessorize? Yes please.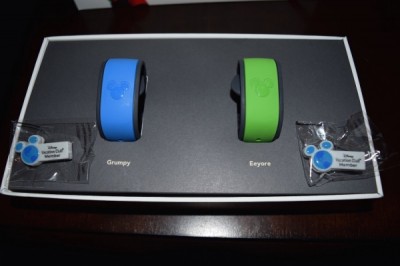 25. Meeting Characters
When my wife and I first started visiting Walt Disney World together, meeting characters wasn't really a high priority. However, over time, meeting characters has been one of our highlights, whether at meals, at meet and greets, or just wandering around. (Editor's Note: While character greetings are coming back soon, they won't exactly be the same as before for the time being.)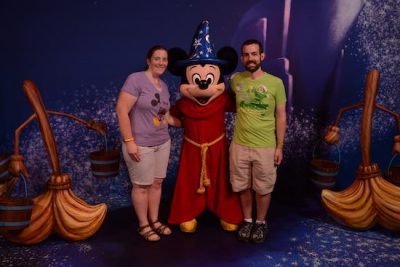 26. DVC Lounge
Occasionally at Walt Disney World, we get to visit less common parts of iconic buildings, and for e one of the coolest (sometimes literally) has been the DVC Lounge that has been added upstairs in the Imagination Pavilion. Besides having unusually delicious gummy bears, this space offers a really unique perspective on Epcot, and I am grateful to be able to experience it.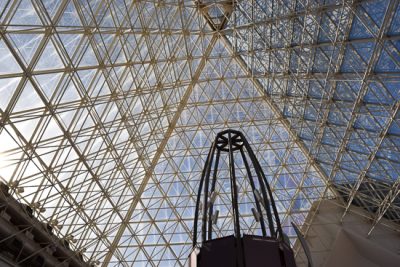 27. Animal Kingdom Lodge
The Animal Kingdom Lodge is one of my favorite places in all of Walt Disney World. From wonderful restaurants, relaxing animal encounters, and a beautiful lobby (complete with a beautiful Christmas tree), you don't get much better than this.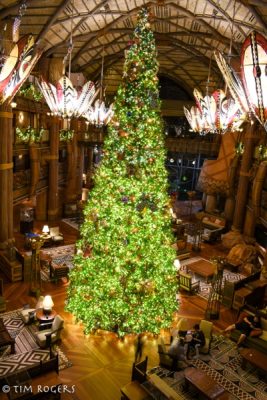 28. Birthday Buttons
Sometimes it really is the little things – being able to get a free souvenir to celebrate, and then have Cast Members and even random people say nice things to you – that's pretty good.
29. Main Street Barber Shop
I will say, using the Harmony Barber Shop is something that I did not do until well into my Disney experience, and I wish I had done so sooner. It's a fun experience for all ages, and the price was less than my local salon! (Editor's Note: Again, something that's not currently being offered, but we also hope this returns soon.)
30. Festivals
Earlier this year I did the math and figured out there were right around 30 individual days this year where Epcot did not have some sort of festival. And you know, I'm not mad about it. Good food, limited time offerings, and topiaries? Yes please.
Overall
There are some parts of Walt Disney World that don't fit in any specific category, but make up what it means to be "at Disney." Here are some of my favorites.
31. Disney Vacation Club
As I mentioned before, my wife and I have been Disney Vacation Club members for nearly 10 years. Being connected to the magic in this way is great, along with every refrain of "Welcome Home."
32. Live Music
I am a musician, and lifelong lover of music, and the live musical performances at Disney World are always some of my favorites. Whether it is hearing the Dapper Dans or Main Street Philharmonic in the Magic Kingdom, or making a special trip to visit the Voices of Liberty in Epcot, the music of Disney World is all around, and that is a great thing.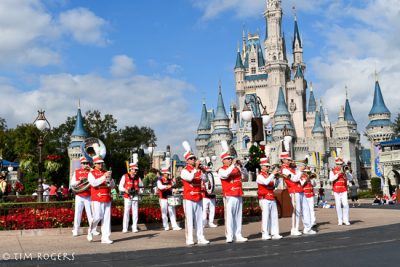 33. Magic Kingdom Fireworks
From Wishes, to Happily Ever After, to holiday shows, and (most likely) continuing with Enchantment, there is something about fireworks over Cinderella Castle that gets me every time.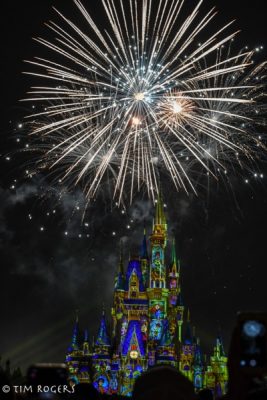 34. Background Loops
Disney World has a sound, and much of that sound is specifically created to give each area a feel, through music. They are so much of the experience, that hearing some of these pieces out in the "wild" will immediately make me think of Disney.
35. Christmas in the Resorts
While the theme parks are, of course, great, one of my absolute favorite things to do around the holidays is to visit a bunch of the resort hotels. Gingerbread creations, themed trees, and much more really make it feel like Christmas.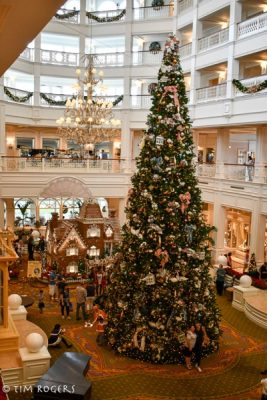 36. PhotoPass Photographers
Even though I love taking my own Disney World pictures, having a group of dedicated professionals who are there to help you capture that special moment really makes the experience special.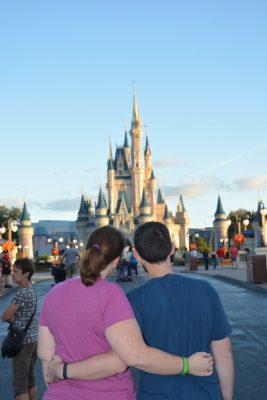 37. Boo to You
Boo…to…you…From the Headless Horseman's ride to the "small world" level earworm of a song, and definitely not forgetting the Haunted Mansion crew, this parade is one of the absolute high points of all of Disney.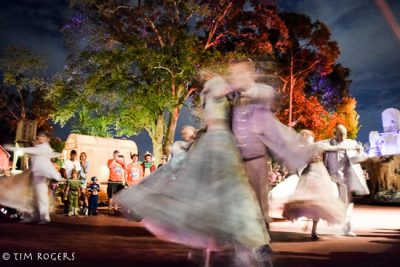 38. Disney Transportation
Whether Monorails, Friendship Boats, the Skyliner or, yes, even buses, the ways we actually get around the resort really are part of the experience of being at Disney.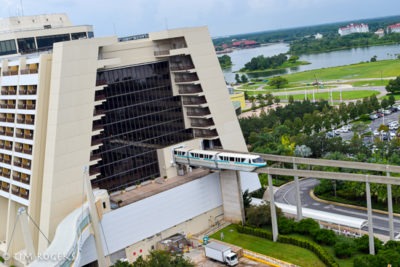 39. Dragon!
I mean…it's a fire-breathing dragon!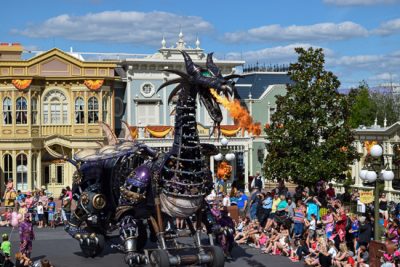 40. Cast Members
Even with all the fantastic rides, delicious food, and all of the other things that make up a Walt Disney World vacation, it wouldn't be possible without all of the Cast Members who, each and every day, work extremely hard to make the world magical for all of us.
Memories
In thinking about 50 things I love about Disney World, some of those things were very specific memories. Here are a few favorites.
41. The Claw
This one is in honor of my wife, who likes to make fun of how ticklish I am – something that Buzz Lightyear and Woody also discovered when I visited them wearing my Alien shirt.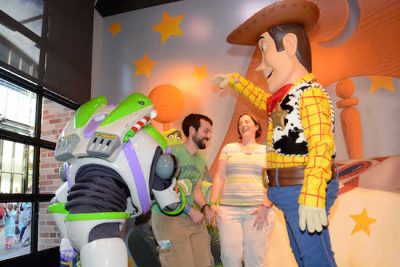 42. First Dinner at Jiko
During my first Disney trip as an adult, we were using the Birnbaum guide to help with a lot of planning, and one of the recommendations for both a nice dinner and a vegetarian dinner was Jiko, a place none of us were familiar with. The dinner we had there might be one of the more formative in my Disney journey – not only was it delicious, but it exposed me to special vegetarian menus at Disney restaurants, one of the best wines I have ever had, and was my first time ever visiting the Animal Kingdom Lodge. Fantastic all around.
43. Losing (and Finding) a Wedding Ring
During our first visit to Toy Story Land the almost unthinkable happened – my wife lost her wedding ring. However, through the efforts of a whole host of Cast Members throughout the area, they miraculously found it buried in one of the Alien Swirling Saucers ride vehicle. The care, compassion and effort all of these cast members showed us exemplified for me what makes Disney World special.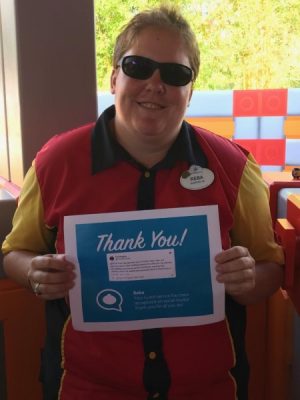 44. Meeting the Genie
During our first Christmas trip, one of the things I really wanted to do was meet the Genie, and we just weren't timing it right. However, due to some persistence and ingenuity on my wife's part, my wish was granted.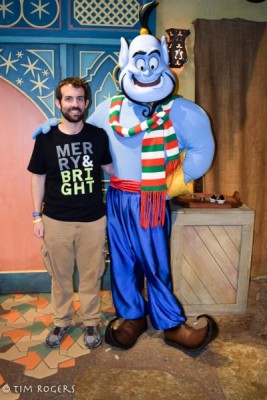 45. Dinner at Skipper Canteen
One of the real hidden gems of the Magic Kingdom is the Skipper Canteen, and the first time we ate there, our server Robert was not only a great Jungle Cruise skipper, but took the extra time to point out all of the history and Disney lore housed within the restaurant. And the food was great too!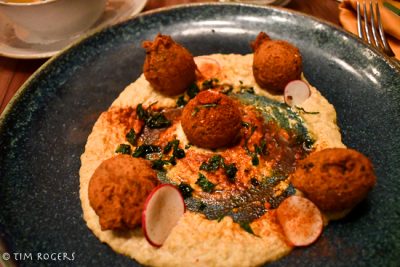 46. Top of the World Lounge at the Bar
When we went to see the fireworks from the Top of the World Lounge, my wife and I initially thought we were getting stuck with a bad spot by being at the edge of the bar. However, we soon discovered that we were sitting right in front of the bartender Chris, who not only made great drinks, but really made for a more enjoyable evening than we could have possibly expected.
47. Osborne Lights
With my personal enthusiasm for Christmas lights, the Osborne Family Spectacle of Dancing Lights had been on my list for years. I was fortunate to be able to go and see it shortly before it was retired to make way for Galaxy's Edge, and I still hope some version will return to some part of Walt Disney World.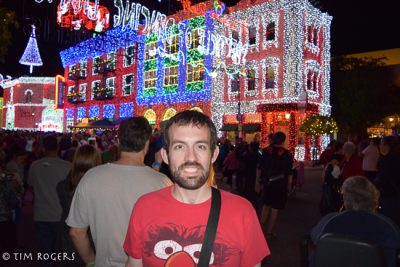 48. Happy Birthday from the Dapper Dans
I have a lot of Disney themed shirts, and I try to match them up with my plans for each day. While watching the Dapper Dans, they noticed my tribute shirt and my birthday button, and brought me up to sing Happy Birthday!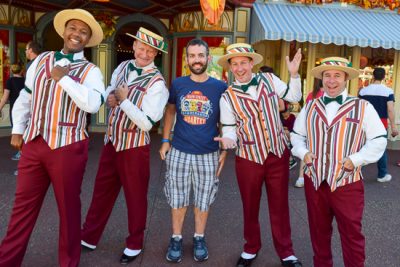 49. Big Family Trip
While I always enjoy the trips my wife and I get to take together, a few years ago we were able to go with my parents, sister and niece and nephew. There is something special about being able to see familiar things through new eyes and share your excitement with those you care about.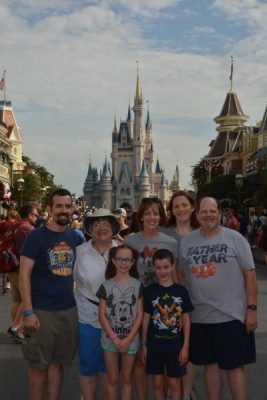 50. The Next Memory
Even with all of these fantastic memories and experiences, one of the things I love most about going to Disney World, is that I know there will be new wonderful experiences and memories to add to the list. I can't wait to make some more.
So those are 50 things I love about Disney World for it's 50th Anniversary, but what about you? Share some of your favorites in the or on Facebook or Twitter!
Did you like this article? Make sure to share it with your friends! Check below for easy ways to share!  
Want to visit a Disney Destination? Contact The Magic for Less Travel for more information and a free, no-obligation quote.

Incoming search terms:
https://www themouseforless com/blog_world/50-things-i-love-about-walt-disney-world/
wacy disney would 50