This post may contains affiliate links for your convenience. If you make a purchase after clicking a link we may earn a small commission but it won't cost you a penny more! Read our full disclosure policy here.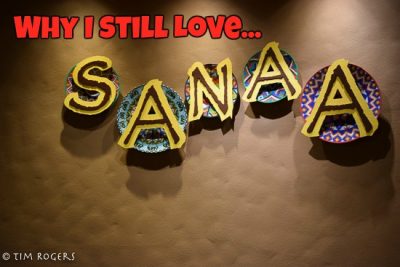 Even as someone fortunate to travel to Walt Disney World fairly regularly, the rate of new restaurants opening and sheer number of dining opportunities across the resort make it difficult to decide which places to go. It always seems like you can't possibly fit in and try everything you would like to. Even in that environment, we all have our favorites that we try to visit for each trip. For me and my wife, near the top of that list is Sanaa.
A few years ago, after trying it for the first time, we almost immediately made a second reservation for that same trip. More recently, when I was thinking of where I wanted to have my birthday dinner, I chose Sanaa. And then I chose Sanaa again. Because sometimes on your birthday, you just want some bread (more on that later).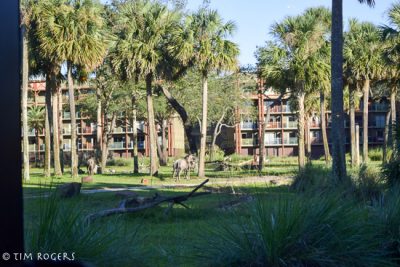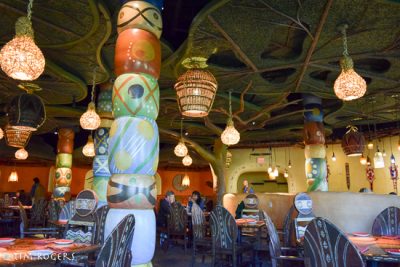 For the uninitiated, Sanaa is a table service restaurant located in the lower level right off the lobby of the Kidani Village section of Disney's Animal Kingdom Lodge. They describe the cuisine as African food with Indian flavors, and the dining area features a wall of windows that oversee one of the many animal savannas.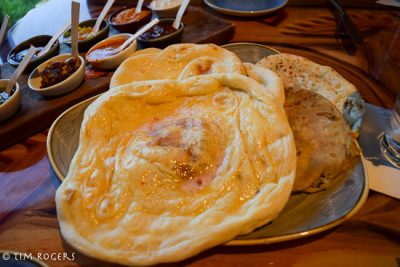 Probably the most infamous menu item here is the Indian-style Bread Service. The bread service is available with five different types of bread – traditional naan, garlic-ginger naan, spiced naan, onion kucha, and paneer paratha. It also features nine different accompaniments – a cucumber yogurt sauce, roasted red pepper hummus, mango chutney, tomato-date jam, tamarind chutney, coriander chutney, garlic pickle, red chile sambal, and spicy jalapeño pickle. These sauces range from mild to incredibly spicy.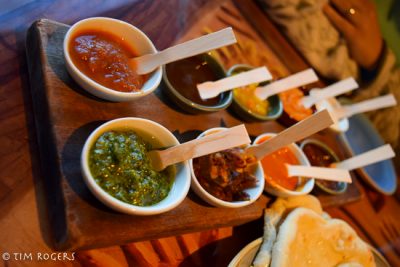 When you order bread service you have a choice between taking less bread and three accompaniments, or all five types of bread and all nine accompaniments. I will tell you this – choosing which accompaniments to get is akin to choosing your favorite child in front of your other children, so don't bother with the distress and just get all nine.
All of the components of this are delicious – this time I really enjoyed the mango chutney, tomato-date jam, coriander chutney, garlic pickle, and chile sambal the most, but definitely had all of them multiple times.
Additionally, as a value, the bread service provides a filling variety of flavor combinations for not too much money.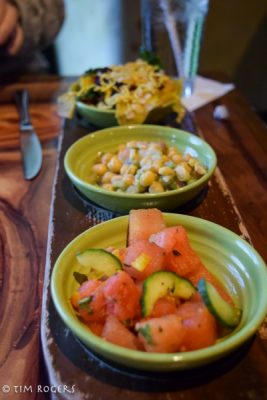 Most of the time, my wife and I will split it and maybe get an appetizer as well. On this trip, for our first time there we also got the salad trio. On our trip this included a watermelon and cucumber salad, a chickpea and vegetable salad, and a root vegetable salad. We really enjoyed the watermelon and chickpea salads, and the root vegetables were almost all beets which…are an acquired taste (also expertly prepared).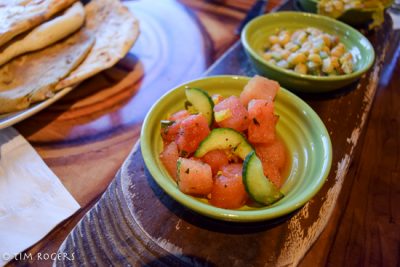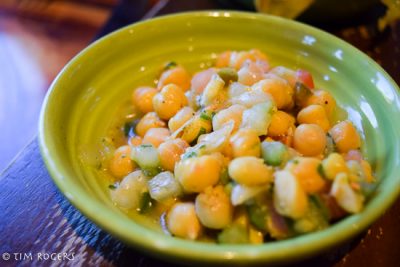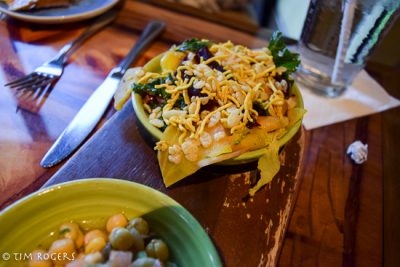 For our second time, we wanted to try something a little different to go with the bread service, and so we got the African-inspired Biryani. This is a "fragrant rice and seasonal vegetables) and was absolutely delicious. If you aren't vegetarian, you can also add chicken or shrimp to it.
One thing we also discovered on this trip is that the connected Sanaa Lounge, where you can get a drink while waiting for your table or a quick bite if you don't have a reservation, has a slightly different menu than the restaurant does. However, you can generally order those items while in the restaurant. For example, on our second visit, we noticed one of our old favorites, the Potato and Pea Samosas, where still on the lounge menu even though they were not on the restaurant menu. After being seated we asked our server and were able to get them as a part of our meal.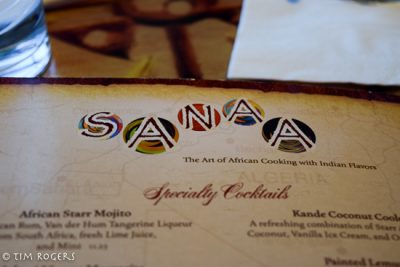 Through these two visits we also were able to try several of the specialty cocktails from Sanaa. First is the Malawi Mango Margarita, which was incredibly fruity and well balanced.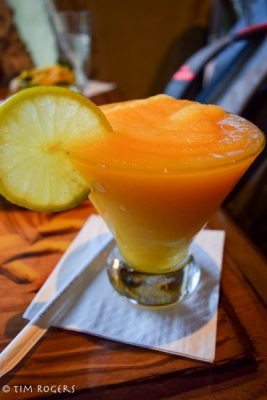 Next was the Kande Coconut Cooler. This was a very sweet and almost dessert-esque drink that was smooth and refreshing.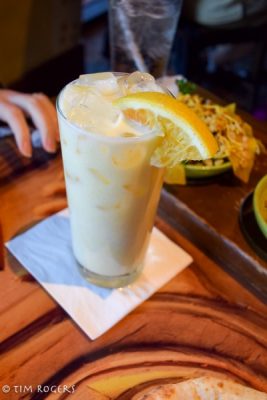 Third was the African Starr Mojito. This drink combines the idea of a traditional mojito with some Afro-Indian flavors and was quite good. If you either stop by the Sanaa lounge or want a drink with your meal I would recommend any of the unique offerings here.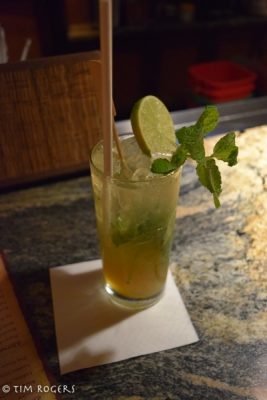 A final note – many restaurants in Walt Disney World have special touches to help you celebrate just about anything. Since this was my birthday, our server brought a special birthday dessert with this beautiful white chocolate stamped message.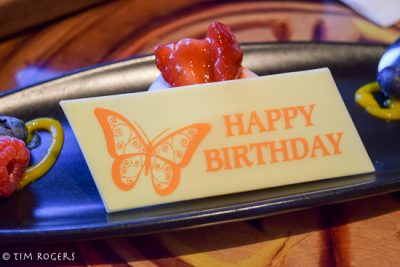 All of this, the environment, the bread service, the delicious food, the drinks, the special touches of great service, are why I love this restaurant so much. If you have never been, you should do yourself a favor and head over – it's bound to become one of your favorites as well.
Have you tried Sanaa yet? What are your thoughts? Share them in the comments.
Did you like this article? Make sure to share it with your friends! Check below for easy ways to share!