This post may contains affiliate links for your convenience. If you make a purchase after clicking a link we may earn a small commission but it won't cost you a penny more! Read our full disclosure policy here.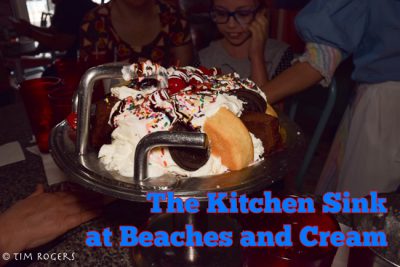 Every since we first tried it, Beaches and Cream has been a favorite go to for me and my wife. The atmosphere is fun, the servers are great, and the food is tasty and reasonably priced. It has quickly become one of our must-do locations.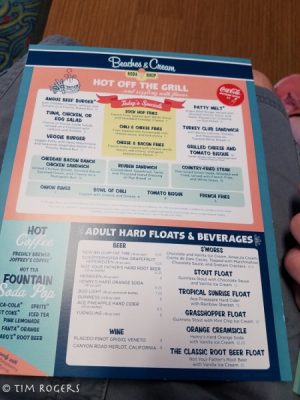 As such, when we started planning a bigger family trip, Beaches and Cream seemed like a natural choice. And on top of that, having a group larger than our typical two raised the possibility of sharing a larger dessert than normal.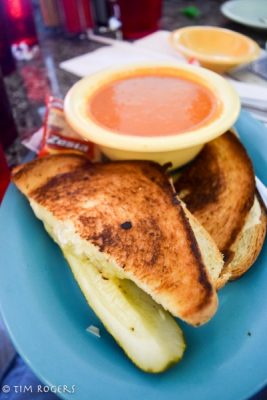 First, a few random notes. I had the grilled cheese and tomato soup – both were very tasty, and I ate more soup than I was expecting for an exceptionally hot July day.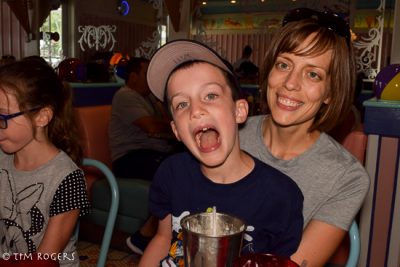 Second, my nephew really wanted a root beer float, and we weren't sure if he could get that with the kids meal. Our server (who was fantastic) said she could bring root beer as his drink and then just bring plain ice cream as a dessert right away. He was very excited.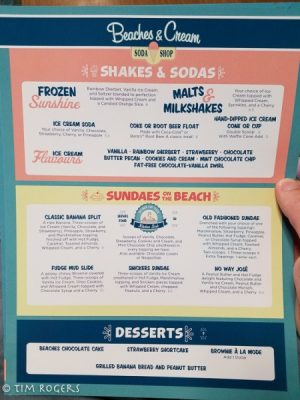 To the main event, if you don't know about Beaches and Cream you might not know about the signature item on the menu – the Kitchen Sink. However, if you are enjoying your meal and suddenly the restaurant gets dark and you see spinning orange lights, you know someone is about to have a great time.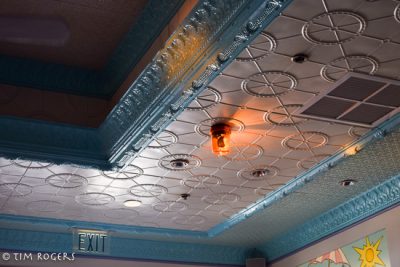 As the server will tell the whole restaurant, the Kitchen Sink is 8 scoops of ice cream, every topping in the house, and a whole can (a whole can?!) yes a whole can of whipped cream. It is also served in a large bowl that looks like an actual kitchen sink.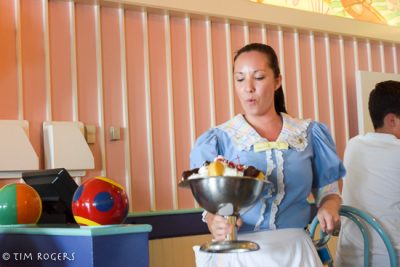 As we were thinking about it, we had a few concerns and so asked our server. First is that my wife really doesn't like mint chocolate chip, which is one of the scoops. Another is that a few of us (okay mainly me) didn't want the pineapple to infect the flavor of everything else. What we found out is that you can adjust any part of it to make sure it works for you. For example, we just got a second scoop of cookies and cream instead of the mint chocolate chip. If you are concerned about any specific item in the kitchen sink but want to get it, just talk to your server and they will help you out.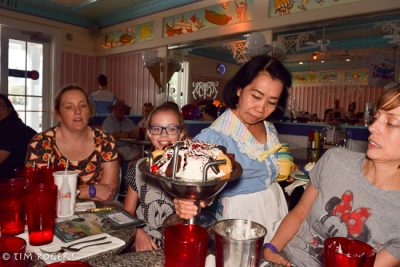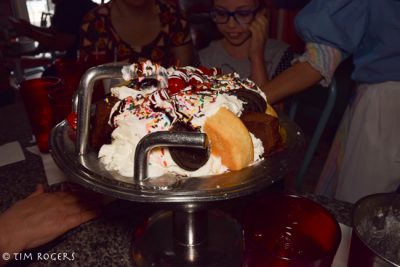 If the description of the Kitchen Sink sounds ridiculous, the reality is even more so. We had help from five adults and two enthusiastic kids and still were not able to finish. However, the experience was fun.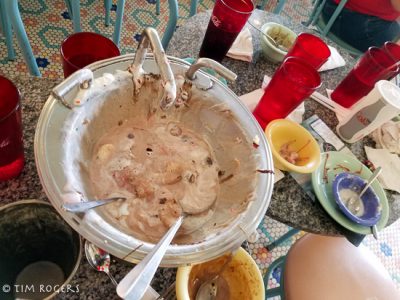 The ice cream at Beaches and Cream is always good, but part of the experience here is you don't really know what you are going to get with every scoop – the flavors could change, you could find a brownie or a cupcake, you might get some fruit or a sauce – every bite is a new adventure.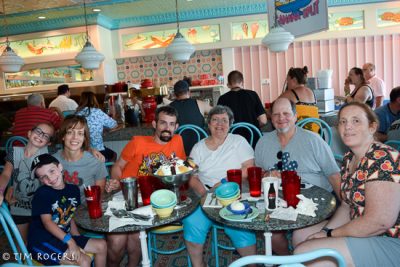 So if you have the chance, and a bunch of friends, definitely give the sink a try (there are also variations for chocolate lovers and Neapolitan). It is a completely over the top extravagant sugar rush, and that's exactly why you should do it.
Have you tried the Kitchen Sink? How did you fare? Let us know in the comments, or on Facebook or Twitter.
Did you like this article? Make sure to share it with your friends! Check below for easy ways to share!
Want to visit Walt Disney World? Contact The Magic for Less Travel for more information and a free, no-obligation quote.