This post may contains affiliate links for your convenience. If you make a purchase after clicking a link we may earn a small commission but it won't cost you a penny more! Read our full disclosure policy here.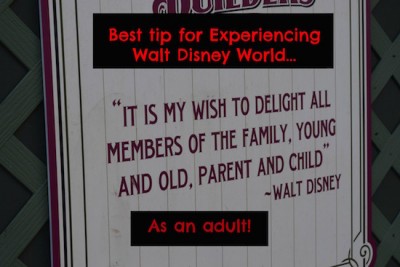 For obvious reasons, Walt Disney World is often thought of as a place for kids. And seeing the look on a child's face when they first get to meet their favorite princess, pirate, or furry friend shows that there is plenty of fantastic parts of Walt Disney World for kids to discover.
Even with that being true, going to Walt Disney World as an adult without kids isn't that strange of an occurrence, and a whole world exists for adults to explore. You can eat at Victoria and Albert's, take an Illuminations Cruise, go to a spa, play on championship golf courses, or drink around the World Showcase and still not exhaust the myriad of possibilities to enjoy the World as a grown up.
However, my best tip for experiencing Walt Disney World as an adult – book a character meal.
It might seem counter-intuitive at first, but nothing will immerse you into the magic and put you in the right mindset than sitting down for a meal with some old "friends." I was able to see this first hand on a trip my wife and I took with my parents a few years ago.
My wife loves Eeyore and for her birthday all she wanted to do was have breakfast at The Crystal Palace. Just after we were seated, we saw that Eeyore had just gotten past our table and my wife was worried she wouldn't be able to see him. As you might expect with Disney customer service, however, I checked with the handler and she made sure that we would get a chance to see Eeyore before we left.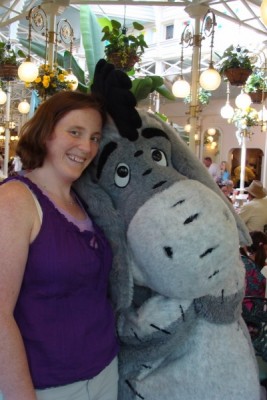 While the look on my wife's face when he eventually got to us was absolutely priceless, the rest of the experience was great too. Getting to visit with each of the characters really got us into the right mindset to enjoy the park, and we even got a special moment for me and my mom when Pooh came by (our mother/son dance at my wedding was "Return to Pooh Corner").
More than that, most character meals are buffets, so you can get a nice big meal whenever you schedule one, but if you can manage a late breakfast reservation it can pretty much serve as an early lunch for a lower cost to you.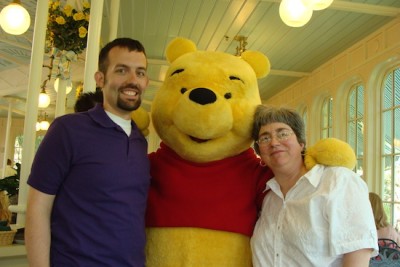 One of the other great things about character meals is the variety of options and experiences – to name a few:
-At either the Crystal Palace or Cinderella's Royal Table, you can get a reservation before the park officially opens, and then snap that great picture with the Castle and no one behind you.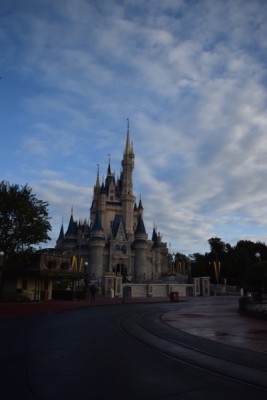 -For the adventurous, you can check out Donald's Safari Breakfast at the Animal Kingdom's Tusker House restaurant and see how Donald, Daisy, Goofy and Mickey look in their safari gear.
-If you want some Disney magic but don't want to go into the parks, you can still head over to Cape May Café in Disney's Beach Club Resort, Chef Mickey's in the Contemporary, or 1900 Park Fare at the Grand Floridian, to name a few.
– During Star Wars Weekends, both the Sci-Fi Dine-In Theater and Hollywood and Vine have special Star Wars themed meals. These fill up fast so watch for announcements and act fast.
And who knows, once you try a character meal without kids it might become the favorite thing you do on a trip. I know that I won't be able to plan a trip to Walt Disney World ever again without a stop at the Crystal Palace.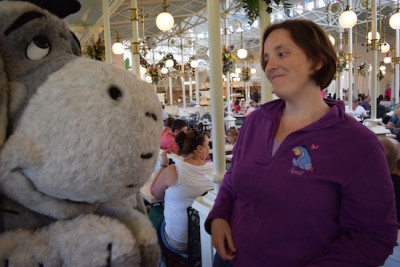 So as you are planning your next trip to Walt Disney World, don't be afraid to plan a lunch with some old friends as you make some new memories.
Have you enjoyed a character meal as an adult? Share your experience in the comments!