This post may contains affiliate links for your convenience. If you make a purchase after clicking a link we may earn a small commission but it won't cost you a penny more! Read our full disclosure policy here.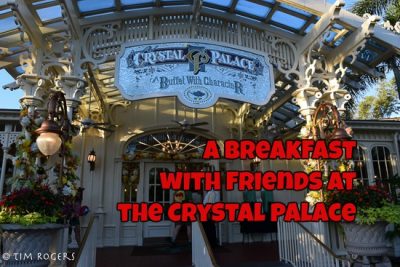 For many of us, trips to Walt Disney World are as much about family traditions as they are about experiencing the newest hottest thing. For me and my wife, one of our favorite and most important traditions is breakfast at the Crystal Palace.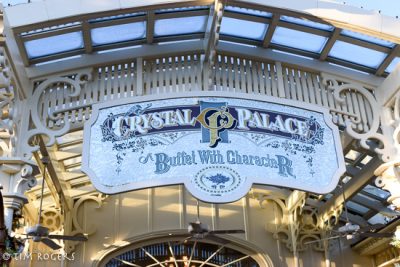 I've written before about why this is such a high point in our trips (my wife's love for Eeyore knows no bounds) but on our recent trip I started to think that for all of the joy we get from the character interactions here, we also really like the food.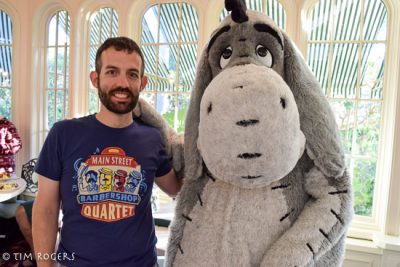 You might be thinking, "Tim, aren't all breakfast buffets the same?" and the essence of that is probably true, but the Crystal Palace breakfast pulls off the basics as well or better than anyone else, with a few special touches.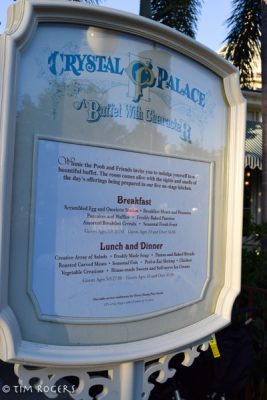 But let's start from the beginning, when you arrive at the Crystal Palace you check in to let them know you are there. In no time, one of the Cast Members will come and announce that Winnie the Pooh and friends would like to welcome your family.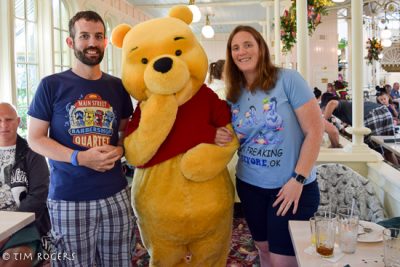 Once inside, you first get to enjoy the atmosphere – the Crystal Palace, by its design, lets in a ton of natural light and is decorated for a Friendship-themed party. The design has the buffet in the middle with matching inner and outer rings of tables on both sides. These rings also help guide the path for the characters as they come through (generally, you have Winnie the Pooh, Tigger, Piglet, and Eeyore, although some minor variations to this have occurred).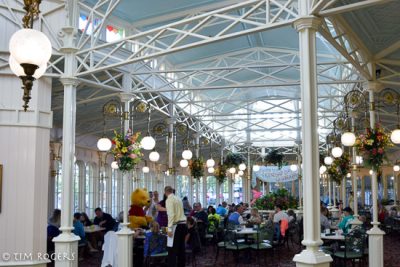 The buffet has multiple areas that feature different types of breakfast food, and both sides have mirror versions of the same offerings. In the center you can find a selection of breakfast cereals along with an assortment of pastries.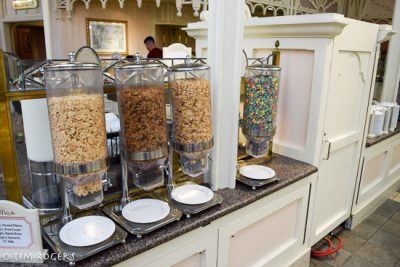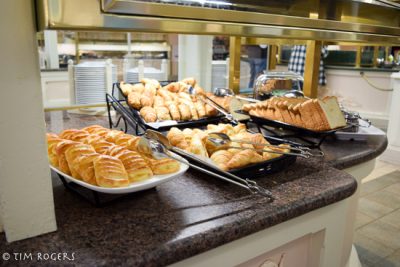 Also in the center is one of the legendary menu items at the Crystal Palace – the Breakfast Lasagna. As described in the restaurant, this dish is layers of waffles, pancakes, and pound cake topped with pastry cream and caramelized sugar. However, that description is just the beginning. There is fruit and more and it's like breakfast, a morning snack, and dessert all at the same time. I always have to get at least a taste, and once you try it you will feel the same.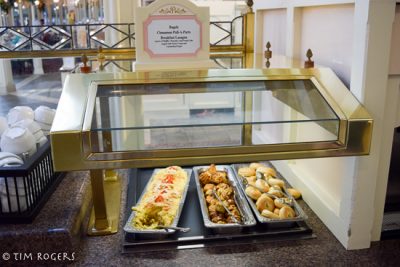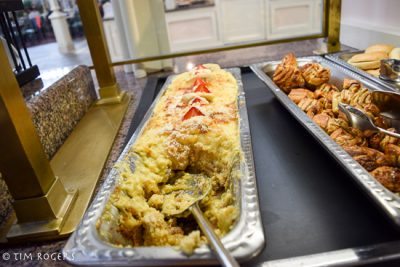 The outer ring starts with what they call "Pooh's Corner." This is the children's area and is where you find Mickey Waffles, but also one of my personal favorites, the Puffed French Toast. It might be aimed at children, but isn't Disney World a place where we can all feel like a kid?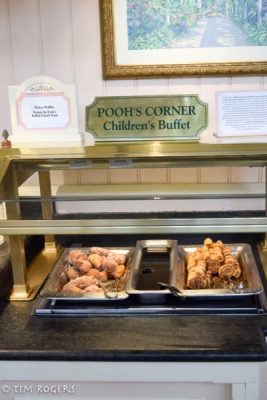 From there you move on to the traditional "cold" breakfast items, including fruit, cheese, vegetables, and salmon among many others.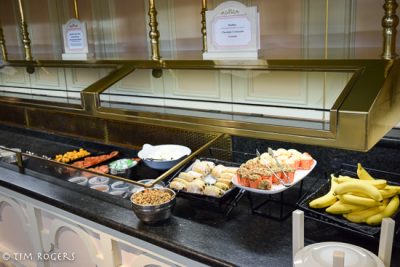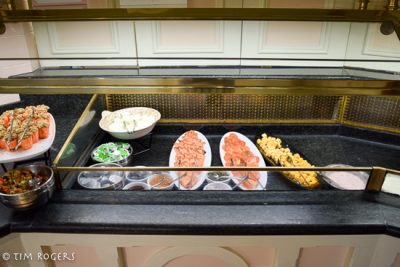 Along the back wall you start with the prepared "hot" items, usually featuring scrambled eggs, potatoes of some kind, bacon, and biscuits and gravy. You will also generally find some of the hot topping options as well as oatmeal.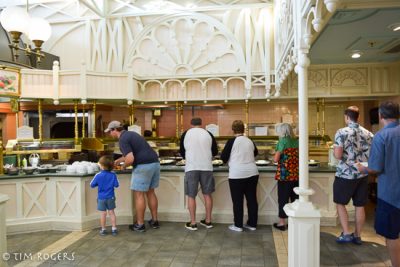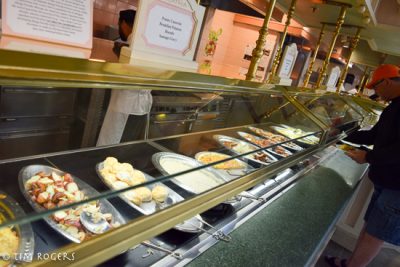 Where the two sides meet you will find a feature station where they advertise made to order omelets. However, they will be happy to make made to order fried eggs as well, if you are into that.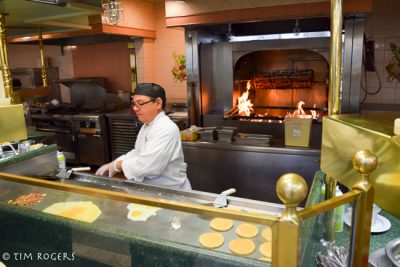 As I mentioned before, Crystal Palace is so much an integral part of our Disney World experience that I sometimes overlook the little things, so on your next trip don't make that mistake. And by little things I totally mean the puffed French toast, because it's awesome.
Have you tried Crystal Palace for breakfast? Share your thoughts in the comments.
Did you like this article? Make sure to share it with your friends! Check below for easy ways to share!
Incoming search terms:
https://www themouseforless com/blog_world/breakfast-crystal-palace/
breakfast with eore