This post may contains affiliate links for your convenience. If you make a purchase after clicking a link we may earn a small commission but it won't cost you a penny more! Read our full disclosure policy here.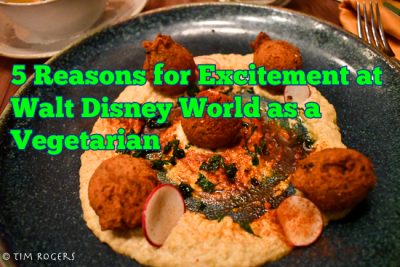 Like many Disney parks fans, I have been missing going there and counting days until my next trip. Also like many Disney parks fans, the food is a big part of those trips, and for me, specifically, that food is vegetarian. Since it has been a while since I have been able to visit, I decided to make a list of the things I am most excited about in my upcoming return to Walt Disney World as a vegetarian. And here it is!
1) Increase in plant-based offerings
Not too long before the initial shutdown, Disney started making plant-based food offerings more plentiful and obvious at all kinds of dining locations throughout the parks. Even though I am just a vegetarian, and not a vegan, I always appreciate knowing whether or not something has any meat products in it, especially since these are now being offered at many quick service locations, where substantive vegetarian options have not always been plentiful.
2) Every day is a food festival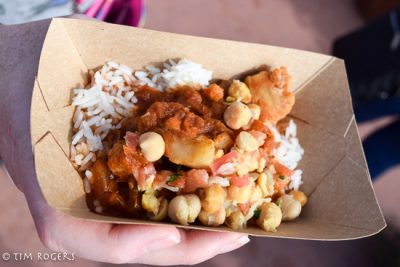 I have enjoyed many an Epcot festival over the years, and with scheduling it seems that Epcot is trying to make it even easier for everyone to always have that opportunity. And if you are talking a festival at Epcot, you are definitely talking food. As I write this, they have recently released the menus for the Food and Wine Festival, and there are several new (or new to me) options I am really looking forward to, including: the Beignet aux Trois Fromages from France, the Griddled Cheese with Pistachios and Honey from Greece, the Tofu Pho with Enoki Mushrooms and Thai Basil, the Bread and dip plates from both India and Morocco and I cannot resist an entire kiosk dedicated to Mac and Cheese. That doesn't even include a wide array of delightful desserts.
3) Family Style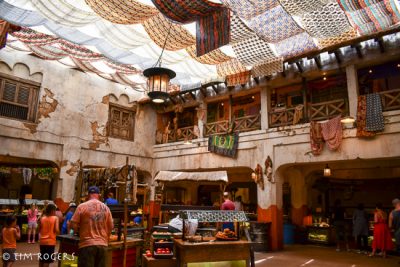 Several of my Walt Disney World traditions and favorites over the years have involved buffets, especially character buffets. Obviously those experience have been modified for safety reasons, and while I would (without any inside information) guess that the character portion of many of those meals might return more to normal in the not too distant future, I am not sure how Disney, or anyone else, will be handling buffets going forward. As an admittedly picky vegetarian, I have always been able to get my money's worth at buffets (at least using Disney math) and I am intrigued if that will still be the case with a modified family style offering. Either way, I am definitely excited to return to some of my favorite places and see how they have changed.
4) Space 220
Okay, I know that talking about the opening of Space 220 is kind of a punchline at this point, but since they have officially said at least a general timeframe to open, I think we can more seriously start planning for it. While they have not released a menu yet, the concept for this restaurant sounds super cool, and I am sure that there will be something vegetarian there to try once it launches.
5) Bread Service, How I Miss You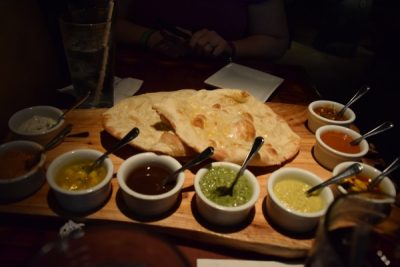 So my last entry isn't anything new or revolutionary. It's just good.
The Sanaa Bread Service has been one of my favorite food experiences anywhere since the first time I had it (on that trip, in fact, we cancelled another reservation just to have Sanaa a second time).
If you couldn't tell by my shout out of two other bread and dip dishes at the Epcot Food and Wine Festival, I am a huge fan of good bread and interesting things to put on it. Sanaa has long been the gold standard of that, and seeing those 9 accompaniments coming to my table will definitely make me feel at home once again.
What are you excited about, in regards to dining at Walt Disney World? Let us know in the comments or on Facebook or Twitter!
Did you like this article? Make sure to share it with your friends! Check below for easy ways to share!  
Want to visit a Disney Destination? Contact The Magic for Less Travel for more information and a free, no-obligation quote.