This post may contains affiliate links for your convenience. If you make a purchase after clicking a link we may earn a small commission but it won't cost you a penny more! Read our full disclosure policy here.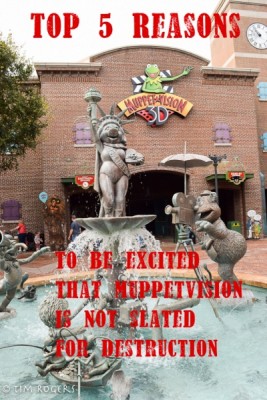 To say that Disney's Hollywood Studios is going through a transition would be a massive understatement. Just in the past year or so we have seen the removal of the Sorcerer's Hat, announcements for Star Wars and Toy Story lands, and the closures of many attractions and areas. After the most recent of these announcements, concerning Lights, Motors, Action and the Streets of America, among other things, one of the first things that came to many of our minds was the fate of MuppetVision 3D.

And with that the time to play the music and light the lights will continue – so let's celebrate with the Top 5 Reasons to be excited by the non-destruction of MuppetVision.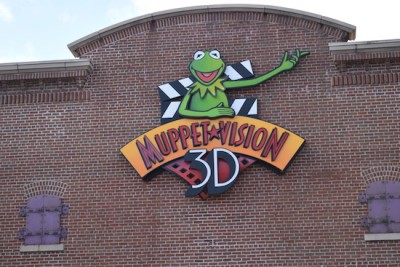 1. It has the best pre-show ever
Many Muppet fans, including me, have sung the praises of the Muppet pre-show, but really, it's all true. Besides all of the themeing as you walk in, the pre-show itself is well constructed, funny, and even recently updated. I have heard from more than one fan that they try to time arrival so they just miss a new show, because that way you get to see all the foolishness you want by watching the whole pre-show.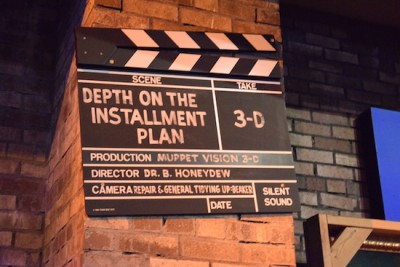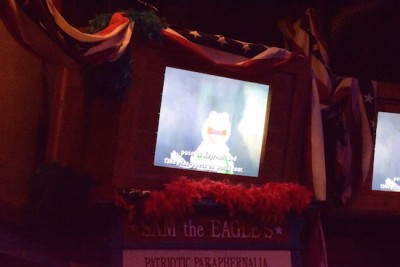 2. It was the last Muppet project Jim Henson worked on
Jim Henson was a unique creative genius, and much like the creative partnerships of Lennon & McCartney, Rodgers & Hammerstein, and the like, his partnership with Frank Oz elevated both to a different level of transcendence.
Shortly before Jim Henson's sad and surprise death, the last project he completed was MuppetVision. As such, it holds a very special place in history for Muppet fans, Disney Park fans and many others. After the Disneyland version was closed to make way for Frozen last year, and with the impending placement of Studios expansion, the thought that this relic of a beloved and creative genius would be no more was one of the hardest realities to think about. But not anymore!
3. The Fountain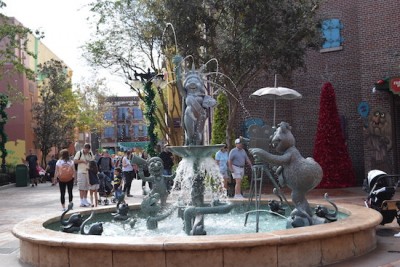 I love the Muppet fountain. In a small amount of space it captures the goofiness of the Muppets, and MuppetVision specifically, and also provides a great place for landmark pictures over the years. At our last trip, we happened upon a PhotoPass photographer there, and took full advantage.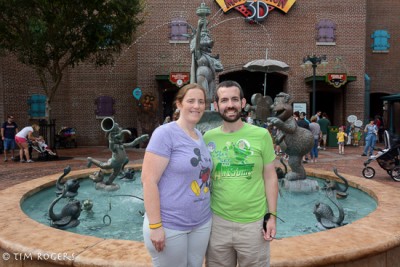 4. The background Music around the theatre is always Muppets
The music from the Muppet projects over the years is fantastic and hearing those songs will put anyone in a good mood (note: exceptions made for "When Love is Gone" from the Muppet Christmas Carol and "Saying Goodbye" from Muppets Take Manhattan," those will make anyone cry). This great history of Muppet music is also always played in the background in the area right around MuppetVision. This means if you walk by in December you might hear "It Feels Like Christmas" or a summer trip might grace your ears with my personal favorite, "Happiness Hotel." So next time you are in the Studios, listen for "Happy Feet" and dance around the fountain because MUPPETS ARE STAYING!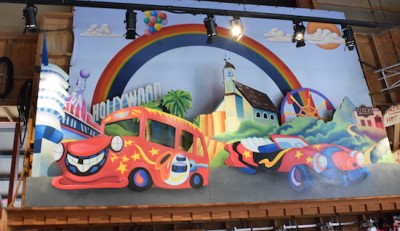 5. It's actually a great show
Because the pre-show is so good, the themeing is wonderful, and it even has a great gift shop we sometimes lose track of the fact that MuppetVision 3D is actually a really good show, and not just a good way to get inside for 20 minutes. It has all of the hallmarks of a great Muppet Show episode, good use of in-theater effects and characters, and countless fun and quotable moments. It isn't just all of the nostalgia that made MuppetVision an attraction worth keeping, it's the fact that it is a really good attraction.
And so, let it henceforth be decreed that the only person allowed to destroy the Muppet theatre is the Swedish Chef, and I'm sure he has a really good reason. Just ask him.
Are you excited that MuppetVision looks like it will remain in Disney's Hollywood Studios? Share your favorite reasons in the comments!
Incoming search terms:
https://www themouseforless com/blog_world/top-5-reasons-excited-muppetvision-not-slated-destruction/