This post may contains affiliate links for your convenience. If you make a purchase after clicking a link we may earn a small commission but it won't cost you a penny more! Read our full disclosure policy here.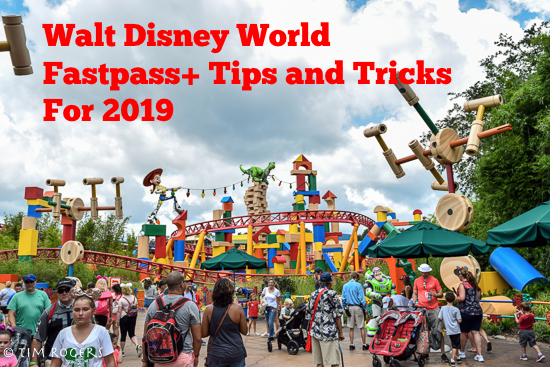 2019 is bound to be a very exciting time throughout the Walt Disney World Resort. With all of these exciting changes, I know the Disney planners among us (myself included) look at all of the new additions and ask "Well what am I going to do about FastPasses now?!?!?!"
With that in mind, I wanted to go through each of the four parks and give advice and tips on making your FP+ reservations for the rest of the year.
Magic Kingdom: Climb Every Mountain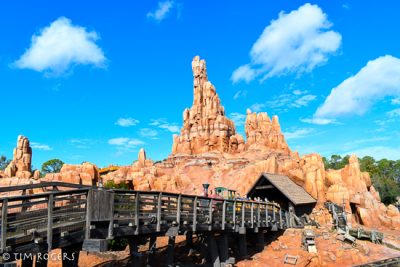 When I think about a FastPass+ strategy it really has two components: 1) what do I want to do and 2) what will have the longest waits. The park where that strategy really comes into conflict sometimes is the Magic Kingdom.
For almost any group, the highest priority FastPass+ in the Magic Kingdom should be Seven Dwarfs Mine Train. It still is one of the highest demand attractions in any of the parks, and it happens to be a lot of fun too.
After that you need to ask yourself one question: do I want to ride Peter Pan's Flight at all? If the answer to that is yes, then you might want to try to get a Peter Pan FastPass+ with one of your original three. The main reason here is that Peter Pan rarely, if ever, has a wait less than an hour, and can often get much longer. It also is one of the harder attractions to add on a FastPass+ after you use your original three. Even if it might not be in your top three must-dos for the park, you should really think about making a reservation just as a time saver.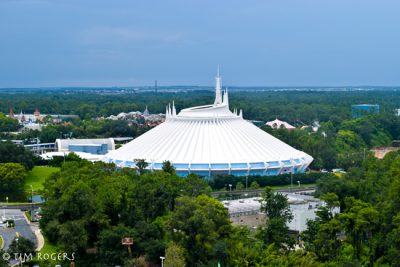 After that, or instead of it, the Magic Kingdom really is a matter of choosing your mountain adventure. Any of the remaining three (Space, Splash, and Big Thunder) would be good choices. For me, just as a balance of the line and the desire to ride, I would preference Space Mountain over the other two, but any of these choices are probably good.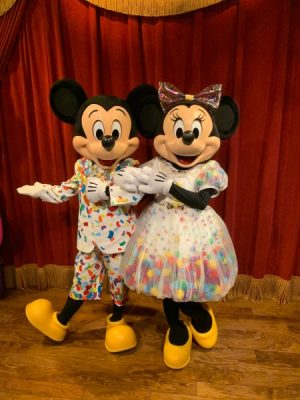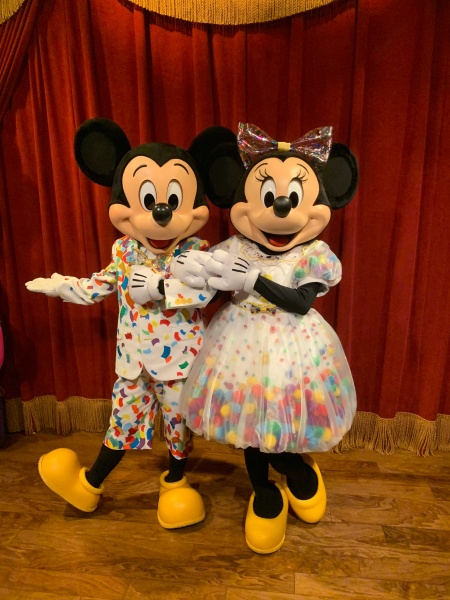 Wild Card: From now until September, Mickey and Minnie are greeting together in special outfits in Town Square. As a limited time thing, this is going to be rather popular and so if you are a fan of characters and this is still going on, you might want to use it instead of one of the mountains.
What should you do?: If you want to just get the best range of attractions and save the most time, I would recommend:
Epcot: Do You Want to Ride By a Snowman?
This year Epcot is on the verge of a lot of newness. However, most of the big changes won't go into effect until at least next year, and likely 2021. What that leaves you with for the time being is one really hard decision.
But first, for your Tier 2 FastPass+ selections, most of these attractions usually don't have long waits either way, but the ones that would probably save you the most time are Spaceship Earth, and Mission: Space. If someone in your group really likes The Seas with Nemo, Imagination, or Living with the Land then that could easily replace Mission: Space, but Spaceship Earth is the one Tier 2 attraction that sometimes get strangely long wait times.
As to the hard choice: Tier 1.
Since it opened, Frozen Ever After has been incredibly popular, and goes into the same category as Peter Pan – if you think you want to ride it at all, you should try to get a FastPass+ for it. With improved wait times at Soarin' since they added the third theater, and the possibility of single rider at Test Track, this still holds true.
Except right now we are talking specifically about 2019, and in 2019 we will also see the end of Illuminations.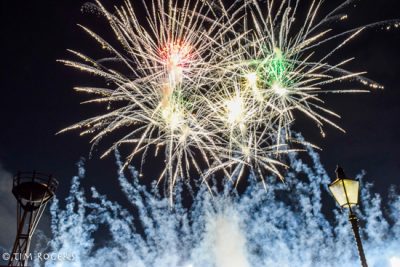 In its time, Illuminations has become a favorite of many Disney fans, and with its announced closure, many of those fans will likely be making extra effort to see it. As such, the closer we get to September, the longer you will likely have to stake out a spot for this show. Now normally, I am an advocate for getting your three FastPass+ reservations as early as possible so you can add more, but if seeing Illuminations this year is important to you, getting it as a FastPass might be the best time-saving move you could make.
Wild Card: Sometime after Illuminations ends, we will have a transitional show – Epcot Forever. Given that this is a limited time event, and a tribute to Epcot itself, I would suspect the Disney community will come out in full force to see it –  in fact, getting a spot for this show might be even harder than one for Illuminations. At this point, we don't know a certain start date or if FastPass+ will be available, but if you are traveling to Walt Disney World this Fall or Winter, definitely keep an eye out for this.
What should you do?: If you want to just get the best range of attractions and save the most time, I would recommend:
Disney's Animal Kingdom: Make the Rite Choice
While there are plenty of exciting changes going on throughout the Walt Disney World resort this year, Disney's Animal Kingdom got a head start on the action.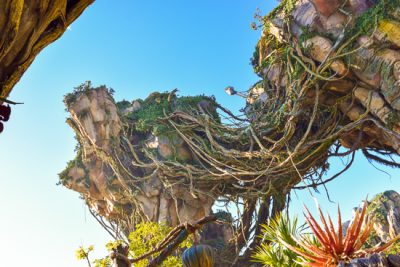 With the opening of Pandora and the addition of more nighttime activities, Disney's Animal Kingdom has become one of the hottest spots around the property, even nearly two years later.
When it comes to FastPass+ selection, the highest priority this year should still be Avatar Flight of Passage. The wait times here can still routinely rise into the multiple hours, and it is one of the most unique and exciting attractions anywhere (if you can't get one for Flight of Passage, Na'vi River Journey is a a beautiful ride as well and a FastPass can save you a lot of time there as well).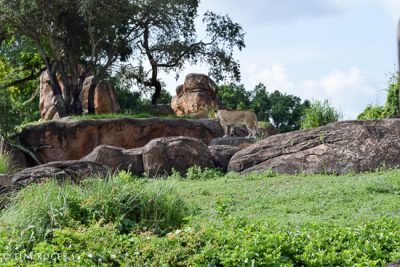 After Flight of Passage, the two highest demand attractions you might want to look out for are Kilimanjaro Safaris and Expedition Everest. When making your selection, however, something to think about is time of day. One of the advantages about FastPass+ is you have the opportunity to plan your times in advance. As such, I would actually suggest planning both of these later in the day. Kilimanjaro Safaris now has a different experience at night, so planning your FastPass+ around sunset time could give you a really cool experience. Also, I recently had the opportunity to ride Expedition Everest at night, and it was honestly the most fun I have had on it in dozens of times.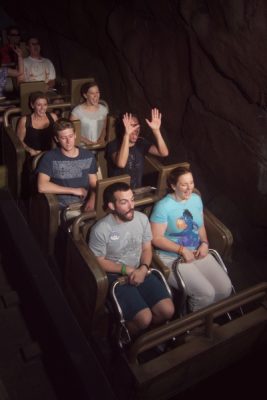 What should you do?: If you want to just get the best range of attractions and save the most time, I would recommend:
Disney's Hollywood Studios: May the Force be With You
When thinking about FastPass+ selections this year at Disney's Hollywood Studios, I have two main pieces of advice:
Be Flexible
Have a good internet connection
Really, your strategy completely depends on when you are going and how well the construction schedules go.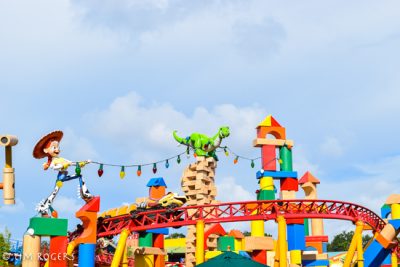 Basically, this year is the year of new stuff at Disney's Hollywood Studios, but before any of that, we are still dealing with the last set of new stuff – Toy Story Land. Since Toy Story Land opened, it as a whole, has been popular, but especially Slinky Dog Dash. If you can get a FastPass+ to Slinky Dog, that is definitely a good bet.
Besides that, it really depends on when you are going. Currently, the three Toy Story Land attractions are in one tier and everything else is in another Tier. That means for the time being, if you are interested in riding everything then you should go for Tower of Terror and Rock n Roller Coaster.
However, the new hotness starts coming in March, with Lightning McQueen's Racing Academy. We know this will open on March 31st, but we don't know if FastPass+ will be offered, or if that will change the tiers, but whenever anything new opens, if you want to experience it then using a FastPass+ could be a good bet.
After that things get a lot less clear. We expect Mickey and Minnie's Runaway Railway to open sometime midyear – I would guess the early end of that is May and the late end is October. And while we aren't sure of an exact day, I can be sure that once it opens you will definitely want a Fastpass for it. Besides everyone going crazy over new things, this ride looks like a really cool experience and you'll want to check it out without waiting in a multi-hour line.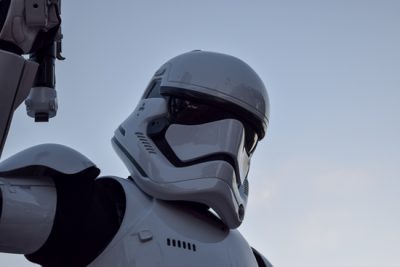 Speaking of multi-hour lines, you might have heard that a big infusion of Star Wars is coming to Disney's Hollywood Studios. That's right, later this year, Star Wars Galaxy's Edge will open and greatly expand the current area of the park. The best advice I can give you is the second they start releasing any FastPass+ reservations in this area you should get whatever you can. Both of the new rides sound amazing, and they will undoubtedly be popular beyond anything we have seen or imagined in recent Walt Disney World history.
Wild Card: All of the new attractions are the Wild Card here, because we don't know when they will open or, just as importantly, how the new attractions will impact tiers for Fastpasses, which is why flexibility is key. If you will be heading to Walt Disney World later this year, just keep your eye on the latest news about opening dates and availability and May the Force be With You!
What tips do you have for making FastPass+ reservations in 2019? Let us know in the comments, or on Facebook or Twitter!
Did you like this article? Make sure to share it with your friends! Check below for easy ways to share!
Want to visit Walt Disney World? Contact The Magic for Less Travel for more information and a free, no-obligation quote.

Incoming search terms:
disney fast passes 2019
disney world fast passes 2019
disney world tips and tricks 2019
disney tips and tricks 2019
walt disney world fast pass 2019
disneyland tips and tricks 2019
disney fastpass tips
disney world fast pass tiers 2019
disney world fast pass
fast pass disney world 2019