This post may contains affiliate links for your convenience. If you make a purchase after clicking a link we may earn a small commission but it won't cost you a penny more! Read our full disclosure policy here.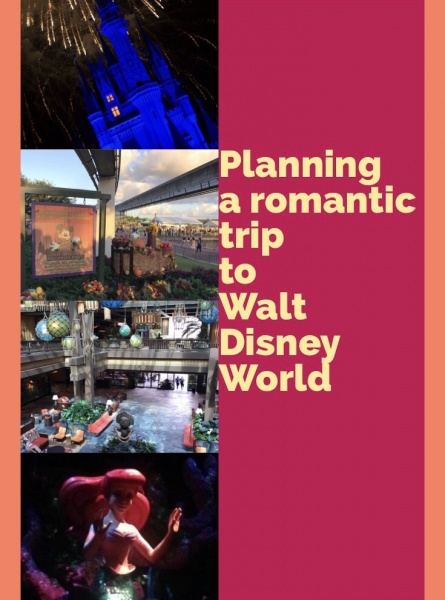 Planning an adults only trip for a honeymoon, anniversary, or just because can be a lot of fun! For those with kids, I always recommend going at least once without the kids. For those without kids, I recommend still going as often as possible! Walt Disney World can give off the persona that it's geared towards children, but there is so much to do for people of all ages, especially adults! While I typically go with my family, my boyfriend & I have no children & I am in the process of planning our first trip to the world together (and my boyfriend's first Disney World trip EVER!) and it is so much fun! I am so excited for our adults-only romantic trip to Walt Disney World!
So, what are the best ways for adults to have tons of fun? Honestly the best part of an adults only trip, is you can basically do whatever you want. That means you've got some freedom and don't have to schedule around naps and feeding and things like that.
I am most definitely a big planner, so I have taken the reigns on planning our current trip & can't wait to go together in September. We are going for 2 weeks, so we can see as much as possible and have lots of down time too. We have plenty of time to plan some romantic meals & events in between the hustle and bustle of the parks. I think this is key when planning a romantic trip to Walt Disney World; explore things outside the parks! To have the best trip for you & your partner, I definitely suggest taking a day or several to simply spend time together, enjoy the company and what else is out there.
There are so many ways to plan an adults only/romantic trip to Walt Disney World. Let's break this down by category.
Choosing Your Resort
You can't go wrong with choosing any Walt Disney World resort. As long as you're with those you love, any resort is fantastic, and all on site hotels are gorgeous. I am a value stayer myself; we love the theming! If it's within your budget to splurge a little, I would suggest checking out some of the moderate or deluxe levels that you've always wanted to stay at!
Not within your budget to swing it for the entire trip? You could always try a split stay-or even a one night stay-at your favorite resort hotel! Wherever you do choose, make sure you select something you both love & request a quieter area of the resort. If you're celebrating an anniversary or honeymoon, be sure to list it on your reservation! Pixie dust is sometimes used to make your stay even more magical.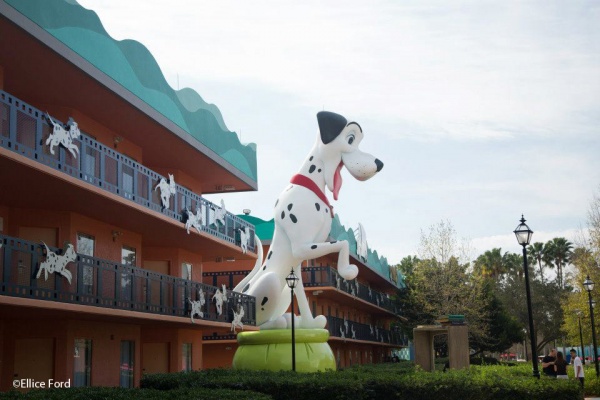 Rides & Characters
While some people say Disney World is full of 'kiddy' rides (which it is), the rides are not just for the kids! There are so many rides that are more thrill-type rides; like Rock n Roller Coaster, Space Mountain, Tower of Terror and Expedition Everest, just to name a few. Not all adults are into those kinds of rides either, and there is still plenty to do. Every ride on property brings such magic to people of all ages, whether it be Under the Sea-Journey of the Little Mermaid, It's a Small World, The Seas with Nemo & Friends and so many more. Rides are most definitely NOT just for the kids, and are fun for people of all ages.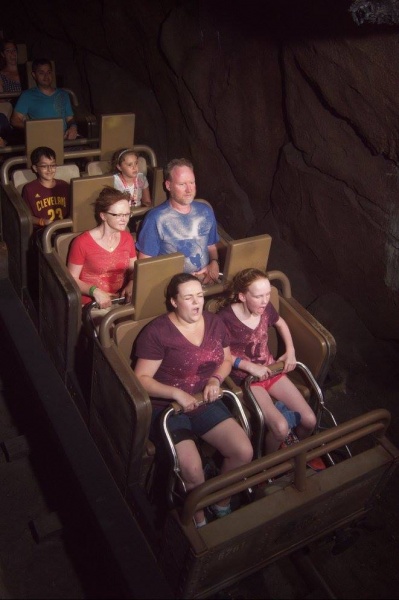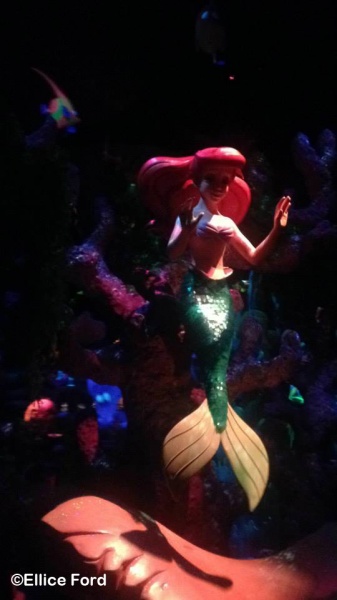 Meeting characters is another thing that is not just intended for the kids. Meeting your favorite childhood character, and the mouse himself, can be so much fun! Who doesn't love some nostalgia? If you two have a favorite mutual character, make sure you add that to your must do's! The best way to meet characters is from character dining, to get the full experience!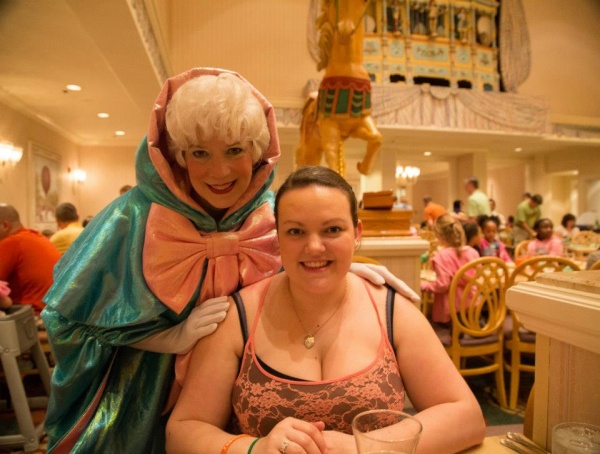 Dining
With over 200 dining locations, Disney provides world class dining & there is so much delicious food, especially for couples & all adults. Let's start with character dining. Don't knock this one off the list just because it's a character meal. These are so fun and sometimes more fun without kids! If you're really looking to have some romantic meals, there are so many choices you can explore.
Any signature dining experience on property is bound to make for a great date night. Some suggestions might be Le Cellier, Victoria & Albert's, Yachtsman Steakhouse or Morimoto Asia, just to name a few! You will get top of the line dining and be in a wonderful ambiance to make that romantic date night perfect.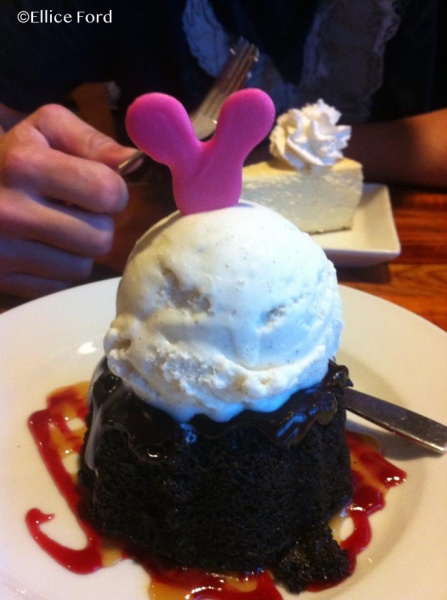 If you've got a pickier palate (like I do), the signature restaurants may not be worth your money. Or maybe, the fancier restaurants just aren't up your alley. While I always suggest trying a signature experience at least once with your partner, there are tons of other restaurants that you could easily make a romantic evening! Some favorites for my upcoming trip with my boyfriend are 'Ohana, Sanaa and Boatwright's.
Regardless of where you choose to dine, make selections that appeal to both of you and select something a little more upscale for at least one of your meals, to spark the romance in the most magical place on earth!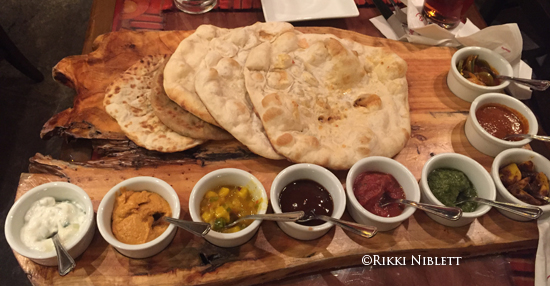 Hard Ticket Events
There are so many hard ticket event options at Walt Disney World. Taking advantage of at least one on your trip with your partner or fellow adults, can be a great way to explore something new. On our upcoming trip, we will be doing Mickey's Not So Scary Halloween Party & Happily Ever After Dessert Party. I've heard the Halloween party is one of the best events on property. We are so excited to prepare a Disney couple's costume & become a big kid during our favorite holiday! The dessert party is such a fun add on that we've decided to take advantage on our last Magic Kingdom night to relax & have a good view of the fireworks!
There are so many magical add-ons you can take part in on your next trip, that it's hard to know exactly what to choose. Some options that are great for adults only & especially couples might be Keys to the Kingdom Tour, Early Morning Magic, Disney After Hours & so many more. While some can be pricey, it would definitely be a fun thing to do!
Disney Springs, Disney's Boardwalk & Epcot
Two of the more 'adult' type areas of the park are Disney Springs & Epcot. In Epcot, spend some time dining & drinking around the world! These days, Epcot is known as the 'festival' park because there's almost always a festival taking place (Festival of the Arts, Flower & Garden, Food & Wine, Festival of the Holidays) & there are food booths that provide delicious snacks from all over the world. In September, we'll get to truly experience the Epcot Food & Wine Festival for the first time! We are both so excited to 'travel the world' together!
Disney Springs is known for it's dining & shopping experiences. While fantastic in the day, Disney Springs really comes alive at night. Head there after your park day for a quick bite, to enjoy the bars & maybe even ride the Aerophile balloon to get a view of Disney World while snuggled up with your partner.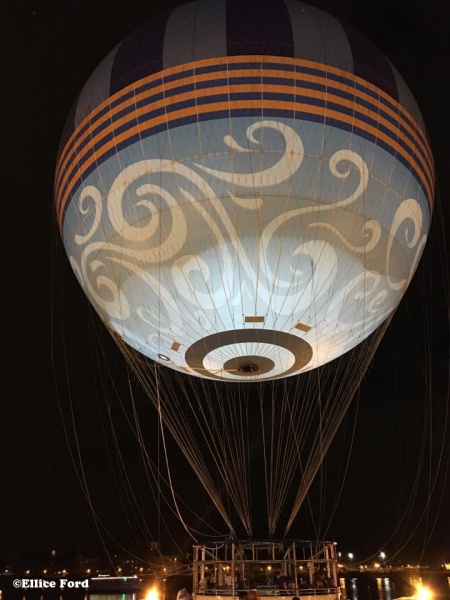 Disney's Boardwalk resort is another place that I always suggest adults check out at least once during their trip. Just a quick walk or boat ride from Epcot's back entrance (International Gateway) is the beautiful boardwalk with gorgeous views, bakeries, bars & much more. It's nice for a morning stroll to start your day-enjoy a pastry from the Boardwalk Bakery. Or, you could finish off your day at Epcot with a couple drinks at Abracadabar or Jellyrolls.
Relaxing
At some point in your trip, make time to relax! This is true on any vacation, but especially if you're taking a romantic trip. Take some time to just enjoy each other's company pool side, at your resort, or doing something more low key. This can get you rejuvenated for your park days, but also give you time to unwind and relax-important for both you AND your partner! Another fun option could be looking into a couples massage at Senses Spa, the ultimate relaxation splurge!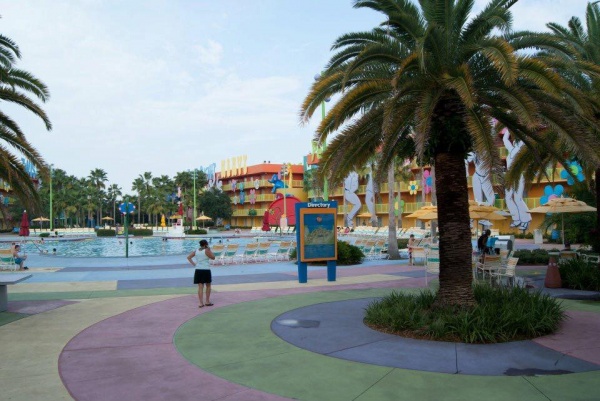 Bar/Resort Hopping
Always a great option for adults traveling to Disney World together, is bar & resort hopping! Guests 21 years of age and older can indulge in the many bars & lounges around the parks & resorts. If you're in Animal Kingdom, I definitely suggest finding yourself some down time in the Nomad Lounge, a lesser known gem where you can relax & share a drink before heading back out in the parks. Each park has a bar or lounge area, except Magic Kingdom, so there is always somewhere to escape for little while!
One of the best things about Disney World that many don't explore, are the resorts. The best part is that you do not need to be staying at a resort hotel to visit them! If you don't have a dining reservation at a resort hotel, try to find time to head to at least one resort of your choosing just to visit, have a drink & unwind! I can guarantee those moments will be some of your most memorable ones.
Hop on the monorail & visit each monorail resort; The Contemporary, The Polynesian & The Grand Floridian. Or grab a boat over & check out Wilderness Lodge! Maybe you love exploring in the woods, if so, I would definitely suggest heading to Fort Wilderness at some point.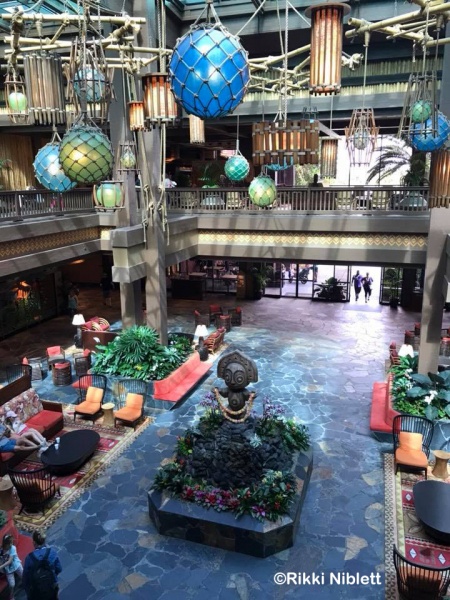 Don't like alcoholic beverages? You're in luck! Almost all restaurants & lounges have specialty beverages like milkshakes, lemonades & much more for you to indulge in. Or, you could bypass the drinks altogether and do a cupcake crawl instead. Get a cupcake at each resort you visit!
Other Miscellaneous Activities
Aside from everything we've mentioned about, there are tons of miscellaneous activities to do on a Disney World vacation that can absolutely be a fantastic choice for your romantic trip!
You could partake in a Horse drawn carriage ride at Port Orleans or go horseback riding at Fort Wilderness! What better way to spend an evening than cozied up with your loved one? Or maybe you want to indulge in dining at three of the most high end restaurants on property-I'd suggest the Highway in the Sky Dine Around! Something that is at the top of my bucket list is the Fireworks Dessert Cruise. Enjoy the Happy Ever After fireworks in Magic Kingdom on the lagoon, in a boat! Although you will be with other people, this could definitely be a romantic choice for your trip. Another one at the top of my bucket list is the Savor the Savannah tour at Animal Kingdom. Indulge in African style cuisine and get an up close experience with the animals! Pricey, but looks worth the splurge if you are celebrating an anniversary, or simply just your love for each other!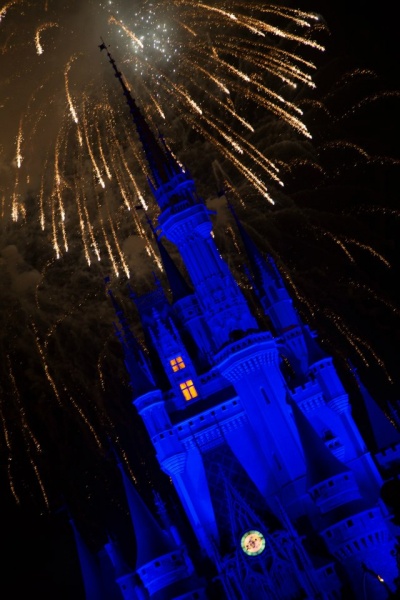 The list is endless on what you could do at Disney World. Don't limit yourself to in park activities, especially if you are on a romantic or adults only trip! There is tons out there to bring that special trip to the next level. For a more detailed list, check out my splurge-worthy bucket list items, and also my affordable bucket list items if you don't want to break the bank!
Order a Celebration Package to Your Room
My last suggestion is to order a celebration package to your room for your partner from Disney's Floral & Gifts. You can order cakes, roses, balloons, pretty much anything that you want! If you want to show your love how much you appreciate them and express your love in a grand way, consider surprising them with this upon your arrival, or on a random day in the middle of your trip! Disney will take care of it all while you are out & it makes for a fun gesture!
Now you've got a lot to think about! Get to planning! Your next trip with your partner could be even more magical if you consider a few of the above suggestions. As mentioned, I am currently planning a trip for my boyfriend and I. It will be his first trip, his birthday AND our anniversary. So, we've got a lot to celebrate!!
I think the most important thing to factor in when planning these romantic/adults only trips, is to take into account everyone's wishes. I've been lucky, with it being his first trip, he doesn't really have any wishes, so it has made my job easier. With that said, I am planning for activities and restaurants I know he will enjoy & we will enjoy together. The second most important thing is to ensure you plan some down time; time to relax & enjoy each other and explore Disney World beyond the parks.
However you plan, there is always time for fun on an adults-only romantic trip to Walt Disney World!
What tips do you have for a romantic vacation at Walt Disney World?  Share your thoughts in the comments below or on Facebook or Twitter!
Did you like this article? Make sure to share it with your friends! Check below for easy ways to share!
Want visit the Walt Disney World Resort? Contact The Magic for Less Travel for more information and a free, no-obligation quote.