All About the Walt Disney World Refillable Mugs
|
It's one of the most common questions that people ask. Is the Rapid Fill Refillable Mug sold at Walt Disney World resort hotels a good deal or not? Well, for some the answer to that question is easy because the mug is already included in their Disney Dining Plan package. But for those who have to pay out of pocket for the mug, that question gets a little more ambiguous. Today, I'm here to answer those burning questions you may have about the Rapid Fill Refillable Mug system.
What is the Rapid Fill Refillable Mug?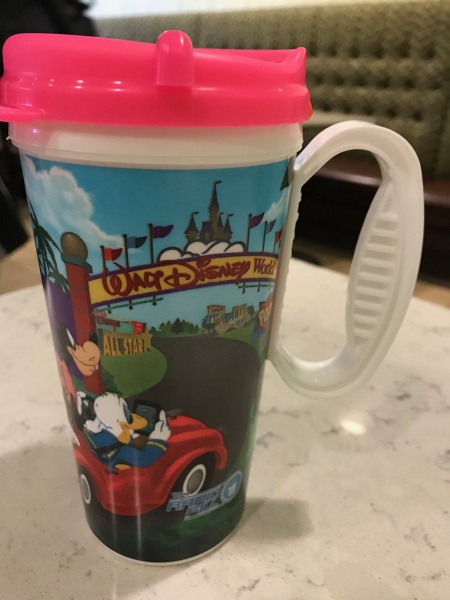 The Rapid Fill Refillable Mug is a hard plastic mug that can be found at Walt Disney World resort hotels. They come with a cute outside design and many different colors, which can be helpful if the whole family has a mug to let everyone know who's mug is who's. Each mug contains an RFID (radio frequency identification) chip in the bottom of the cup. This is very important to know….more on that in a second.
Mugs can be purchase and are good for up to 14 consecutive days after purchase.  Wait…what do you mean they are good for up to 14 days? How can a mug expire? Well, remember that RFID chip I talked about? It is programmed when the Rapid Fill Refillable Mug is purchased and this chip is what dispenses your soda. (Again, I'll explain more about this in a second.)
One thing to note when purchasing your mug: They are activated for use for a full calendar day, not based off a 24 hour period. This means that if you bought your mug at 10:00 p.m. and used it, the first use day will end at 11:59 p.m. that evening, not really giving you the full value of your mug.
What Beverages Are Included with a Refillable Mug Purchase?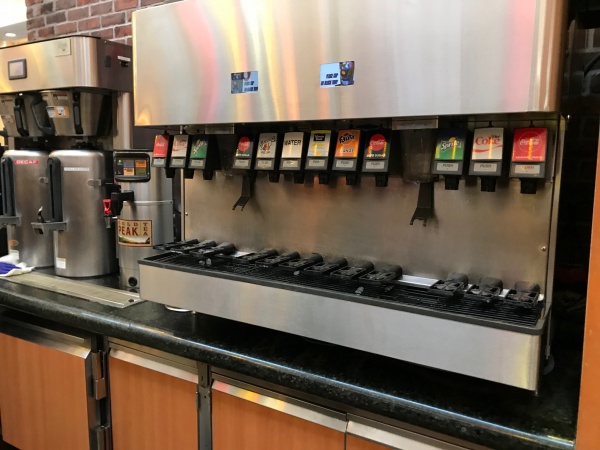 Guests can use the Rapid Fill Refillable Mug for about 14 oz of soda, hot chocolate, hot tea, iced tea, and coffee. Soda options include Coke, Diet Coke, Coke Zero Sugar, Sprite, Fanta Orange, Barq's Root Beer, and Minute Maid Lemonade. Of course, options change, so do keep that in mind and make sure to look at the offerings before purchasing the mug to make sure what you really want is indeed being offered.
Not included: milk, fruit juice, or alcoholic beverages
How Much Do Mugs Cost?
The cost of a Rapid Fill Refillable Mug is $19.99, plus tax and Disney says these mugs are valid for the entire length of your stay, up to 14 days. The price is the same whether you are staying for 2 days or if you are staying at the resort for 14. Those Guests who have purchased a Disney Dining Plan will receive a Refillable Mug that is included with the price of the dining plan.
Where Can I Purchase and Use the Refillable Mugs?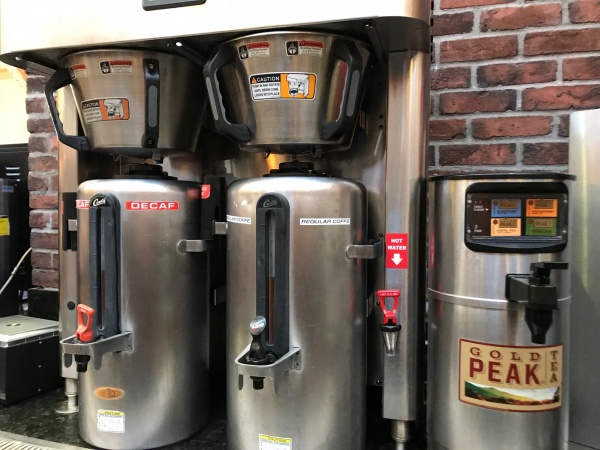 These mugs and refill stations can be found in the food courts of most resorts. Some resorts do not have a food court, so these mugs are also available at select quick service restaurants, pool bars or other locations. At select resorts, there may be more than one Refillable Mug Refill Station.
What are the Refillable Mug Refill Stations?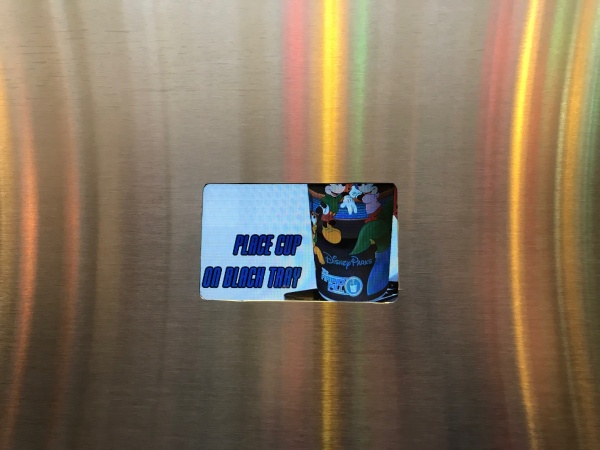 Once your mug has been activated, Guests should head to the refillable mug self-service beverage station. Here, Guests will need to place their Rapid Fill Refillable Mug on the hard plastic tray that is located on the beverage station underneath the beverage they are looking to consume. Doing this allows the soda machine to read the RFID chip that is located in the bottom of the mug.
The soda dispenser allows you to fill your mug up one full pour. Once the mug has reached its capacity, the dispenser's screen will alert the guest with a message that says the fill is complete. If you want to refill your cup immediately, you must wait for 2 minutes to refill the same mug. You will not be allowed to refill before that period and you will be alerted to how much time remains until your next refill is available.
In addition, guests can also choose to refill their mug with coffee, hot tea, hot cocoa and iced tea. Refills of coffee, hot tea, hot cocoa and iced tea are not dispensed via the Rapid Fill system and instead can be filled from pots and machines next to the soda dispensers.
Do I Have to be Staying at a Walt Disney World Resort to Purchase a Mug?
Rapid Fill Refillable Mugs can actually be purchased by anyone, not just Disney Resort Hotel Guests. So, feel free to purchase one, if you think you'll use it.
Can I Only Use the Mug at the Resort I Purchased at One Resort at Another Walt Disney World Resort Hotel I'm Not Staying at?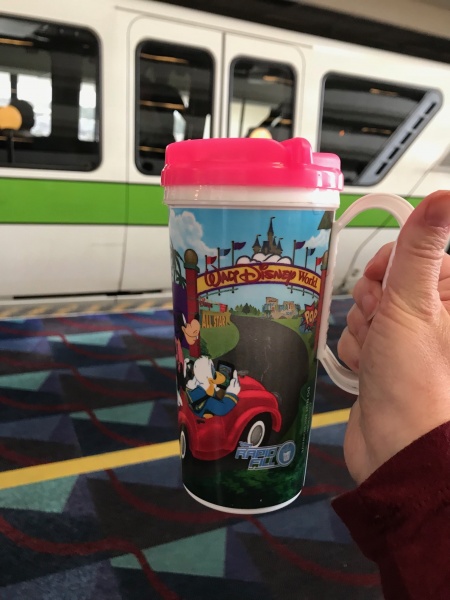 Yes! You can use your Rapid Fill Refillable Mug at any Walt Disney World Resort Hotel! Not just at the hotel you purchased the mug at. For example, I bought my mug at Disney's Grand Floridan Resort, but made a trip over to Disney's Contemporary Resort and was able to fill it up at both resorts!
Can I use the Resort Refillable Mug at the Theme Parks?
Plain and simple answer – no. The resort refillable mugs are not able to be refilled in the theme parks or at the water parks.
Are the Mugs Microwavable and Dishwasher Safe?
Thanks to the RFID chip found in the bottom of the mug, they are not microwavable. Don't put it in the microwave unless you'd like to set the place on fire!
The mugs are dishwasher safe though.
Can I Bring the Mug Back on my Next Trip and Still Receive Refills?
While the answer to this question at one time might have been different, the answer now is a clear hard no. The beverage stations won't refill anything without an active RFID chip, which technically expires 14 days after purchasing the mug. If you do have an older Rapid Fill mug (with a RFID chip) from the previous year, you can bring it back and activate it for your current resort stay. You will not receive a discount, however, for reusing your older mug.
What is My Break Even Point?
If you plan on purchasing beverages 6 times overall throughout your trip, a refillable mug may be in your best interest.  Clearly, the more days you stay and the more stops at the fountain you make, the better your value is. I personally found have found that the value was there, plus now I have a great Disney-themed souvenir mug that I get to use at home!
Do you typically get a refillable mug or skip them? Have questions about this program? Share your thoughts in the comments. 
Did you like this article? Make sure to share it with your friends! Check below for easy ways to share!
Want to visit the Walt Disney World Resort? Contact The Magic for Less Travel for more information and a free, no-obligation quote.

Incoming search terms:
are diney dining mugs dishwasher safe
disney refillable mug
refillable mug station all star movies resort disney
are disney resort mugs dishwasher safe?
length of stay mugs at disney world
allresort cups
refill mugs fort wilderness
how many days is disney rapid fill length of stay
disney resort refillable mug 2019
walt disney world fill mugs