This post may contains affiliate links for your convenience. If you make a purchase after clicking a link we may earn a small commission but it won't cost you a penny more! Read our full disclosure policy here.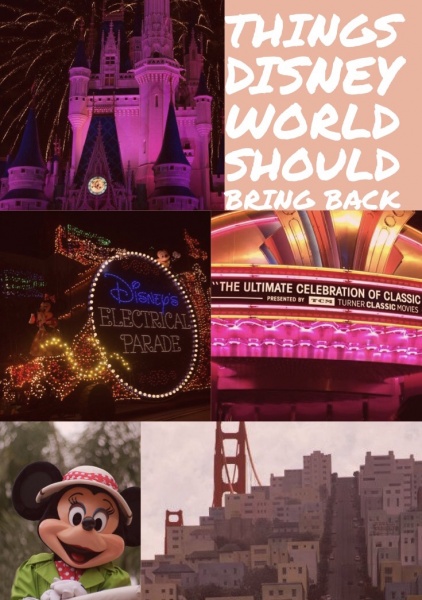 Walt Disney World has made a lot of changes over the years. One thing that remains the same is the magic! They are constantly growing and improving the park experience for their guests and I love that, but I am always hesitant at first because I hate change. However, Disney does a great job of not letting us down. With that said, there are so many things that I wish that Walt Disney World should bring back!
Ok, this may not be something they can bring back, with the addition of the newest Magic Kingdom fireworks show-Happily Ever After, but it is something I do miss. I have yet to see Happily Ever After, so maybe I am biased. Wishes was just a show that made my heart so happy. When that little girl sings "sStar light, star bright. First star I see tonight" tears instantly came to my eyes. While I know the new show still has that effect, Wishes is what made me fall in love with Disney, so it will always have a special place in my heart!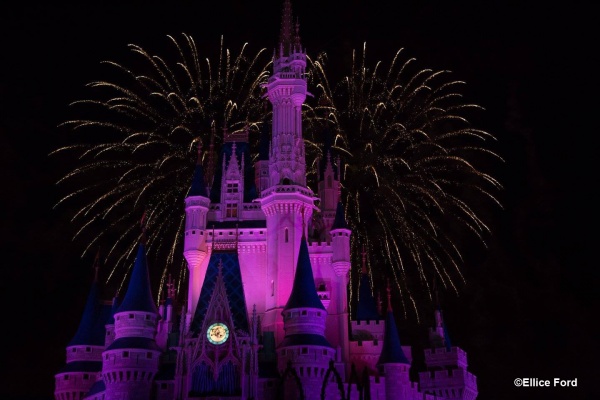 Mickey's Jammin' Jungle Parade
This was an awesome parade that Disney's Animal Kingdom had from 2001-2014. I was lucky enough to see it a few times in that span, and I absolutely loved it! I loved seeing the characters in their safari gear and it was exactly what the park needed. I understand that with the recent addition of Pandora, Rivers of Light and other things, maybe they felt they no longer needed it because it was becoming less popular. But c'mon Disney-give us a new Animal Kingdom parade! It was so unique & fun. The closest thing currently running like this at Animal Kingdom is Donald's Dino Bash, which does also sound fun, but it's just not the same!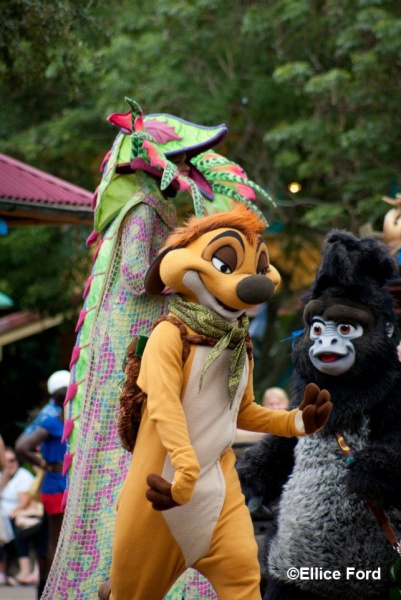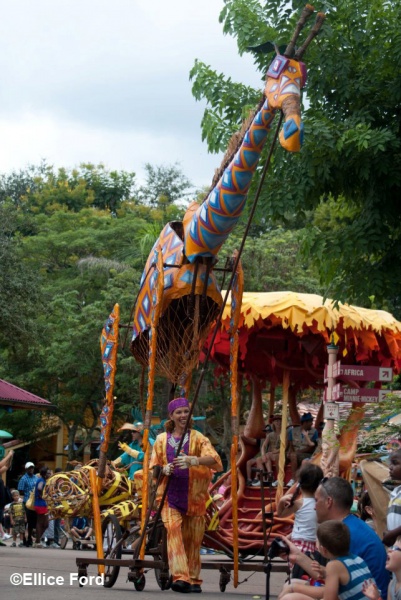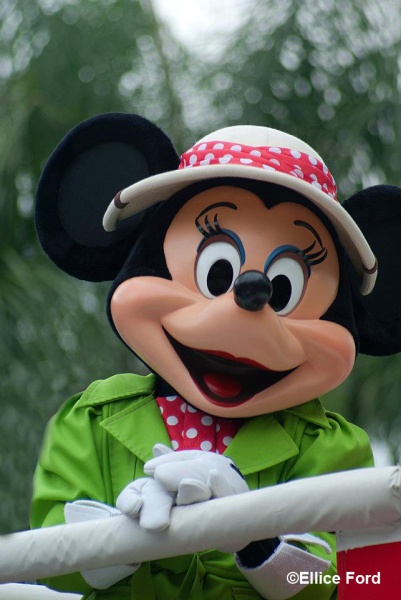 This is one that comes up fairly often among Disney fans. The Main Street Electrical Parade in Magic Kingdom was a nighttime parade that had floats full of all kinds of beautiful lights. It was just beautiful! Nighttime parades are so fun, and Disney really needs to bring one back to Disney World! It is a fun, unique parade & it used to be a must do every single trip.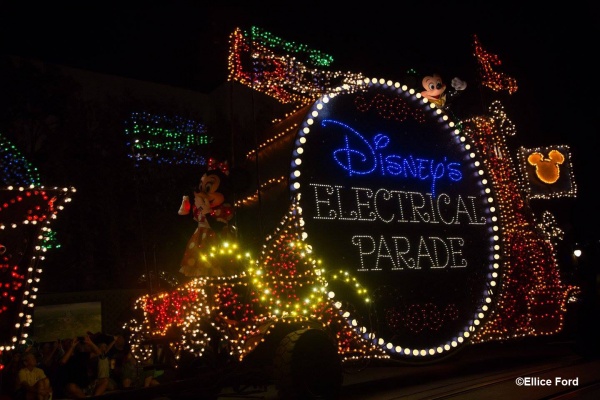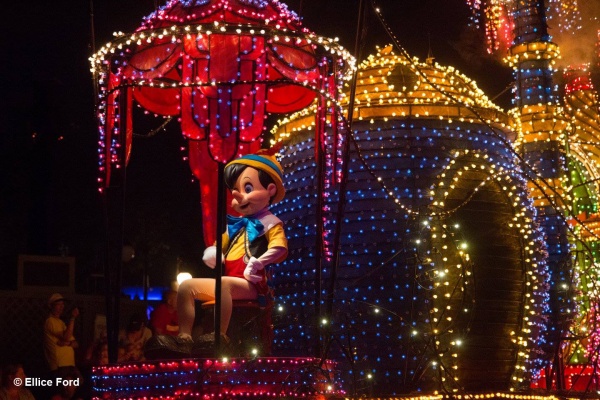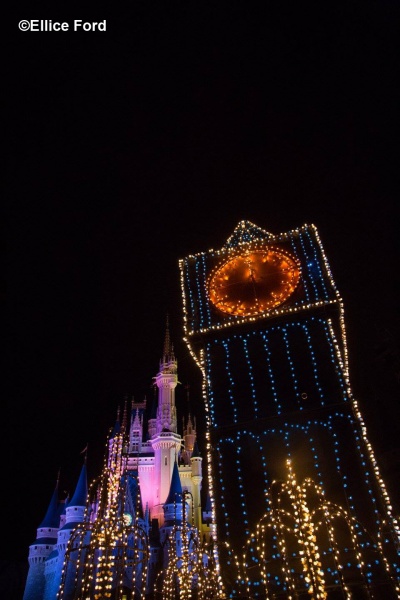 Backlot Tour
The Backlot Tour at Disney's Hollywood Studios was a guided tour of essentially different movie props & sets. It ran from 1989 to approximately 2014. The queue for this tour was and up close view of some awesome box office hits. One of my favorites was from the Hannah Montana movie. I am not ashamed!
When you hopped on the vehicle, it took you around what was styled as the backlot of movie sets. You got to experience different movie effects & meet Herbie the Lovebug. There was a time when Hollywood Studios was somewhat of a 'half day' park because there weren't many rides, and it was mostly shows & movie sets. I do love the transformation that Disney has made to make this park better by adding Toy Story Land, and soon Star Wars Galaxy's Edge. With that said, I do miss some of the things that made Hollywood Studios-Hollywood Studios. Like this tour, and my next point.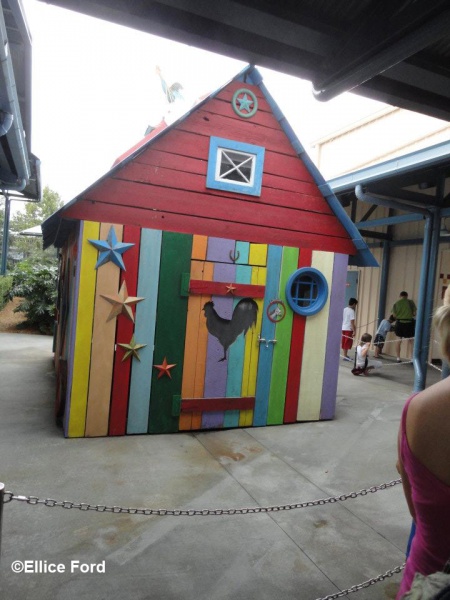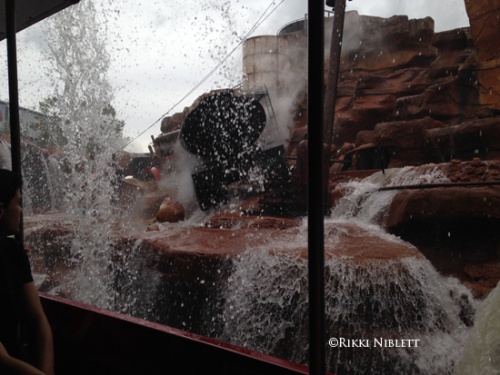 Streets of America
Another thing that Disney's Hollywood Studios has lost since the development of Toy Story Land, were the Streets of America. They were essentially life size painted buildings and streets of well known big cities in America. Within the streets, there were also doorsteps & store windows that had movie props & were styled after different show & movie sets. This was another hidden gem that I adored! It was so quiet & peaceful in this area-different than the rest of the hustle & bustle of the parks. I know they had to make room for Toy Story Land, but it was such a quintessential part of this park.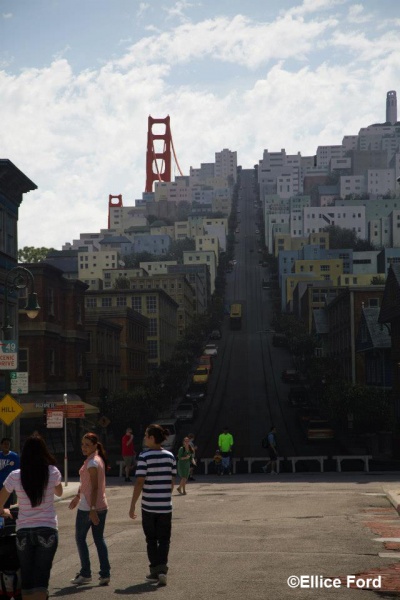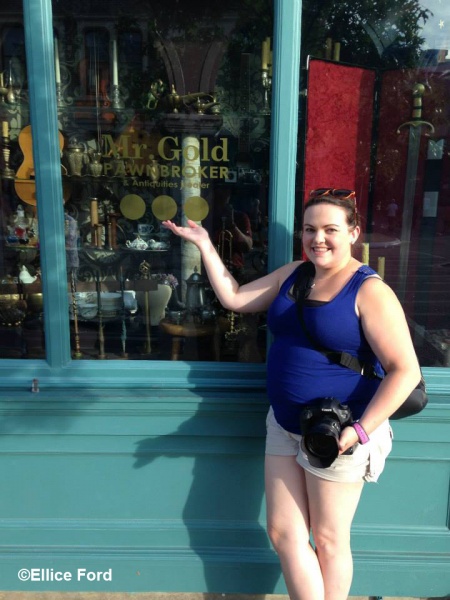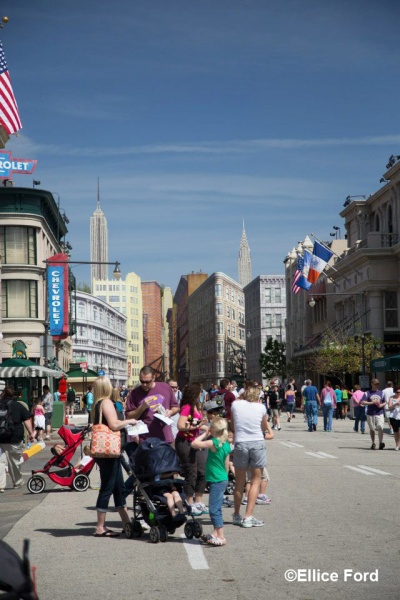 Osborne Spectacle of Dancing Lights
Again, at Disney's Hollywood Studios-this time during the Holiday season, was the Osbourne Spectacle of Dancing Lights. This was something I unfortunately never got to experience, so I hate that I never will!! It looked absolutely incredible, and just from the reviews, videos & pictures I have seen, I have to say that this is a top contender for a show Walt Disney World should bring back.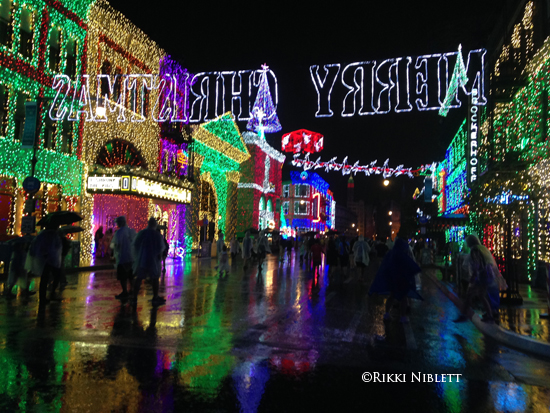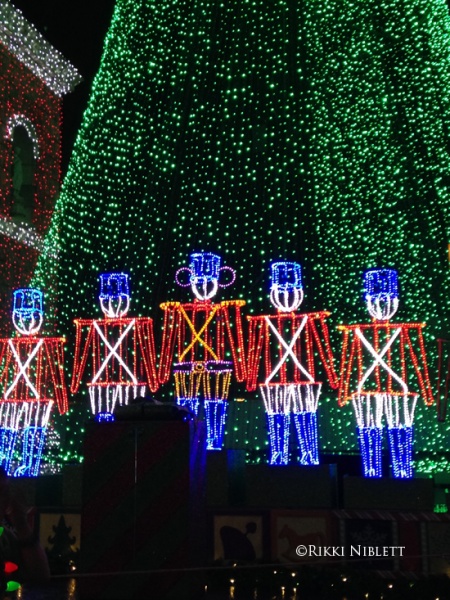 Honey I Shrunk the Kids Playground
This is turning into a Disney's Hollywood Studios post! But this is worth mentioning. This was such a fun, cute spot for young & old kids alike to explore & shrink down to the size of a bug while climbing and sliding on grass and other things you would find in your yard. It was again, something that made this park very unique!
Snow White's Scary Adventures
I may be a bit biased because Snow White is my favorite ride, but I think this fits in perfectly in the Magic Kingdom! Nestled in Fantasyland, this ride through animatronics was so cute & fun! Perfect for the little ones & similar to rides like The Many Adventures of Winnie the Pooh & Under the Sea – Journey of the Little Mermaid, it was a perfect addition to the park.
With all the changes happening at Disney's Hollywood Studios in the past few & upcoming years, this is one that was on the chopping block. While this was not a favorite of mine, most people adored it as it was an iconic landmark ride in Disney World. It is being replaced by Mickey & Minnie's Runaway Railway in 2019 & is sure to be a fantastic ride! With that said, the Great Movie Ride will always be missed.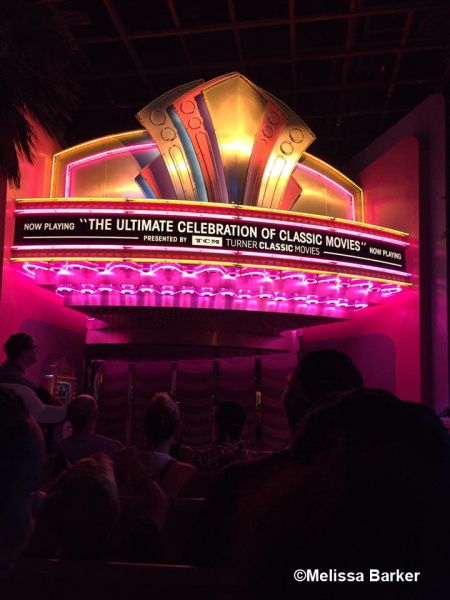 The Magic of Disney Animation
I promise, this is my last Disney's Hollywood Studios attraction that I miss! But The Magic of Disney Animation was a fantastic spot where you could go & enjoy a museum of animation & even take animation classes! The animation is what makes Disney, Disney after all & I loved that you got to experience & learn the history of that.
It's now the Star Wars Launch Bay, where, similarly, you can meet characters & visit the museum with tons of Star Wars props. It is a great addition for all Star Wars fans, however, with this heavily Star Wars influenced park, this is one thing that the park should have kept. It was all started with a mouse, after all!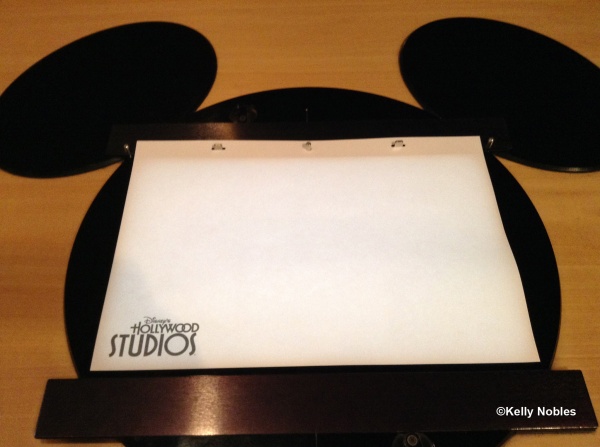 I could probably go on for hours, but these are the major things that I think Disney World should bring back. Even if not in the same form or size, a similar one to pay tribute to that old attraction would be awesome! With all that said, I love the changes that Disney is always making & I am always excited for the expansions. These are just some of the things Walt Disney World should bring back.
What are the Things Walt Disney World Should Bring Back that would make your list? What do you miss the most? Let us know in the comments, or on Facebook or Twitter!
Did you like this article? Make sure to share it with your friends! Check below for easy ways to share!
Want to visit Walt Disney World? Contact The Magic for Less Travel for more information and a free, no-obligation quote.