This post may contains affiliate links for your convenience. If you make a purchase after clicking a link we may earn a small commission but it won't cost you a penny more! Read our full disclosure policy here.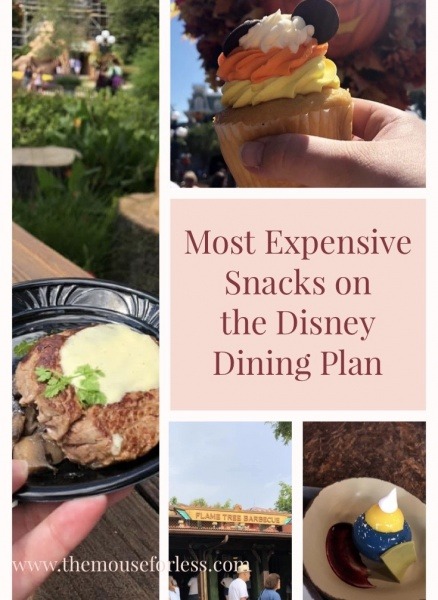 Editor's Note: This article was written prior to the parks closing due to COVID-19 and the temporary removal of the Disney Dining Plan. 
If you're on the Disney Dining Plan, it's important to be aware that there are SO MANY snack options! It's easy to use your credits on things like Mickey Bars, Popcorn, and bottled water, but these snacks are not the best use of your snack credits.
I almost always travel with a Disney Dining Plan on my package, and I like to get the most bang for my buck. Using your snacks credits on those more expensive snack options, is a great way to do just that.
Dining Plan Snack Credit Tips
As a rule of thumb, I try not to use my snack credits on anything under $4-$5. For items that fall into that category, I usually pay out of pocket.
Another great snack credit tip – is take home snacks. Your resort hotel, and most of the stores on property, have snacks that you can take home for yourself, or as souvenirs for family. You can enjoy gummy candy, rice krispy treats, shortbread cookies & so much more. Sometimes, this contradicts my $5 rule. However, personally, I love having treats to take home for myself & others. So to me, this is a great use of a snack credit.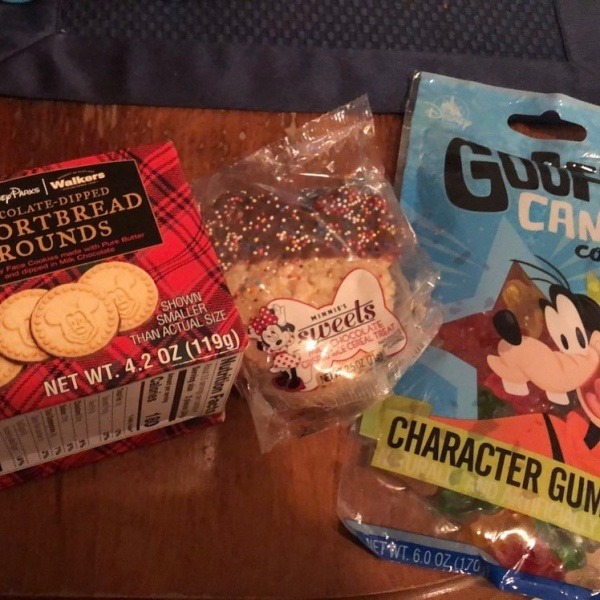 Make sure you do your research & compile a list before you go. What I love about some of these snack credits, is that they can often be used as a meal! We'll get into those options in just a minute.
My final snack credit tip, is trading in a quick service credit for 3 snack credits. Again, this is not a great use of your quick service credit, but sometimes it's unavoidable if you are a solo traveler, or had a dining plan that was just too much for your family. You can use a quick service credit for 3 snacks, but it must be redeemed at one location. I end up doing this a lot at the Epcot festivals, and with my take home snacks.
Epcot Festivals
Whether you're partaking in the Festival of the Arts, Flower & Garden Festival, Epcot Food & Wine Festival or Epcot Festival of the Holidays, the booths are a great place to indulge in delicious snacks, and many of the booths include Disney Dining Plan snack credit options.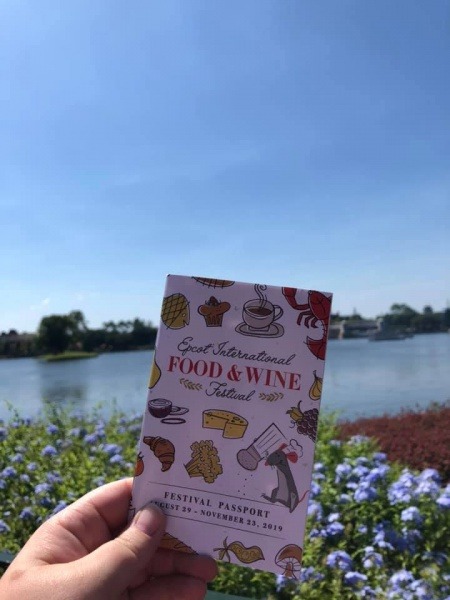 As mentioned previously, you can redeem snack credits & quick service credits at most of these booths! Given that these dishes often range in cost from $4-$9, it is a PERFECT use of your credits!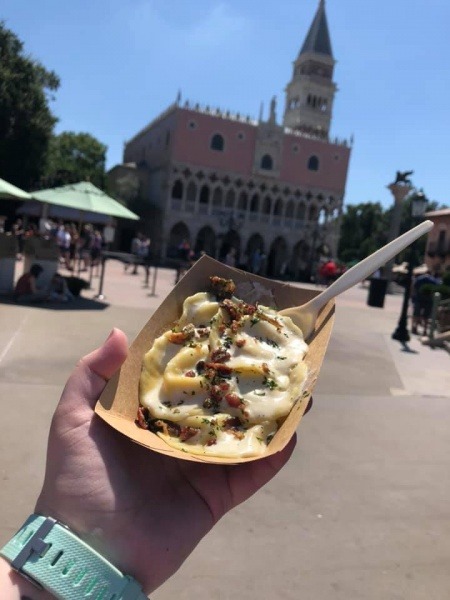 For more details on how to use your dining plan at these festivals, check out my article about Food & Wine, on the Dining Plan!
Now let's dive into a list of the most expensive snacks! I've included a price where I was able, so you could see the real value in your credit. Keep in mind, these snacks are subject to change any time, as Disney regularly changes their menu, replacing old items.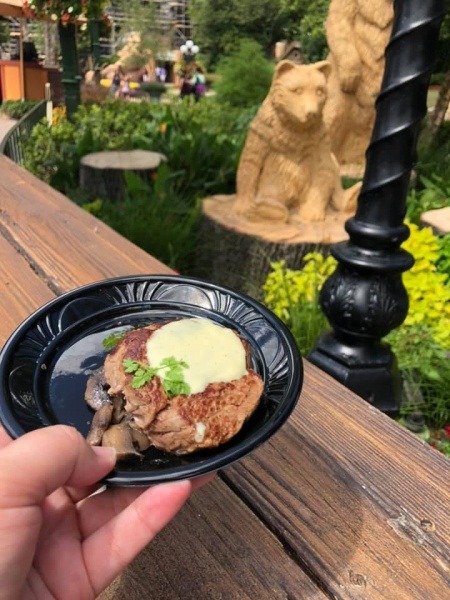 General – Most Parks/Resorts
Specialty Cupcake – $5.99 – $7.99
Dole whip
Mickey pretzel – $6.79
Mickey ice cream bar
Caramel/candy apple
Mickey rice krispy treat
Mickey chocolate chip cookie
Frozen banana
Giant shortbread Mickey
Churros – $6.19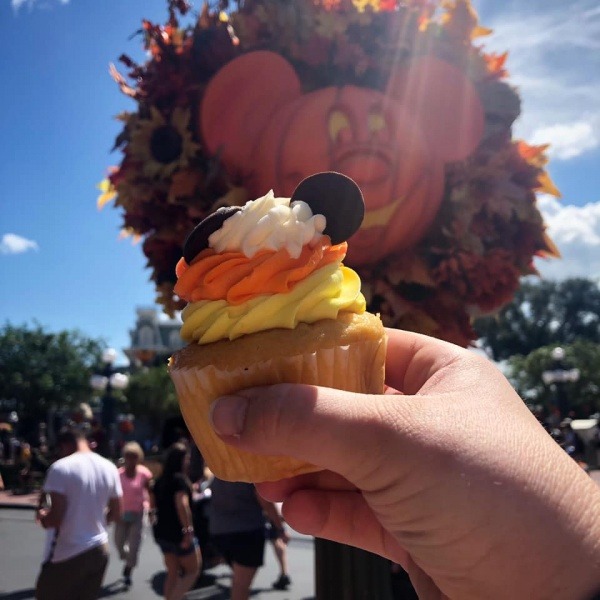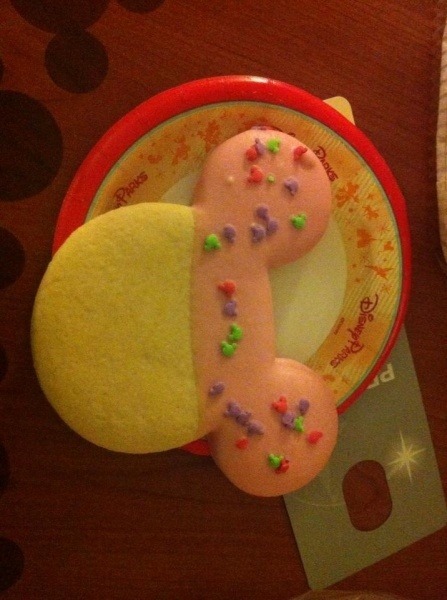 Magic Kingdom
Dole Whip Pineapple Upside Down Cake – $6.99
All American sundae – $6.99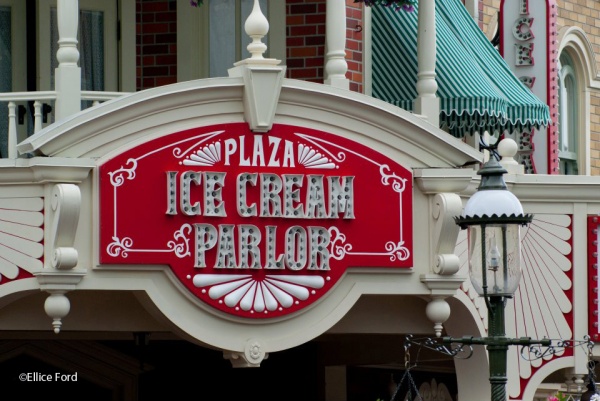 Casey's Corner
Chili Cheese Fries – $7.00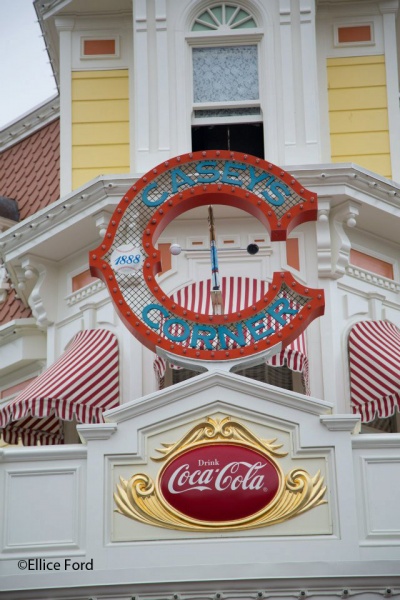 Snack Carts
Mickey Pretzel with cheese – $7.25
Churro – $6.50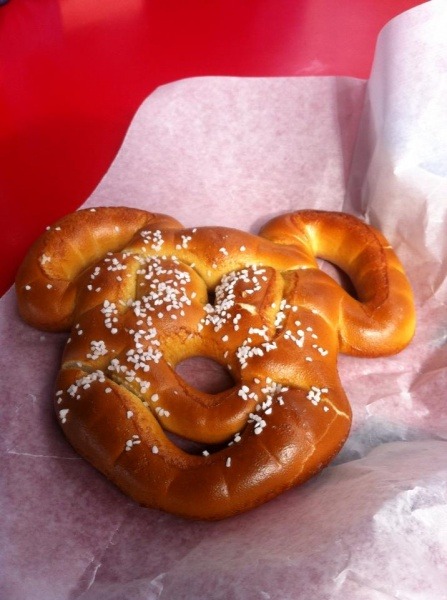 Cream Cheese Pretzel – $6.79
Mickey Waffle with strawberries – $6.79
Funnel Cake – $7.79
Baked Potato (seasonal)
Corn on the cob (seasonal)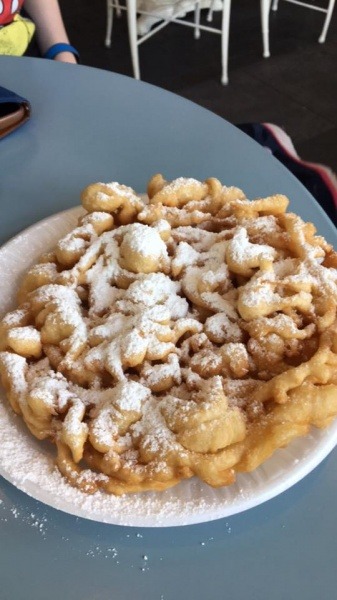 Cheshire Cat Tail – $5.49
Garlic knots – $6.99
Tomato basil soup – $3.99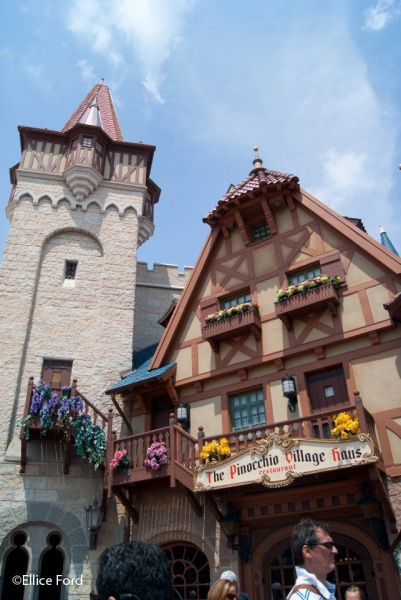 Gaston's Tavern
Giant cinnamon roll – $5.99
LeFou's brew – $5.79
Trio of Assorted Macarons – $5.99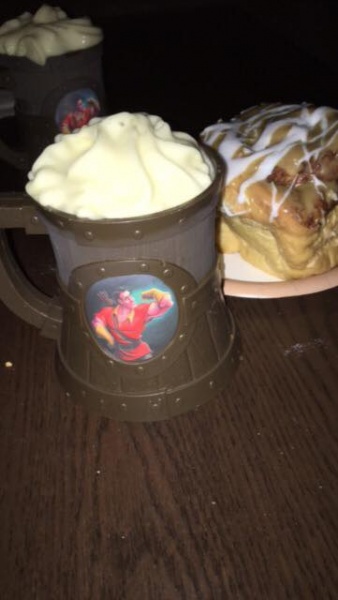 Fruit kabob $5.29
Candy/caramel apple
Animal Kingdom
Garlic knots – $6.99
Tomato basil soup – $3.99
Baked mac n cheese (plain, with shrimp or pulled pork) – $6.49
Fries with pulled pork & cheese – $6.99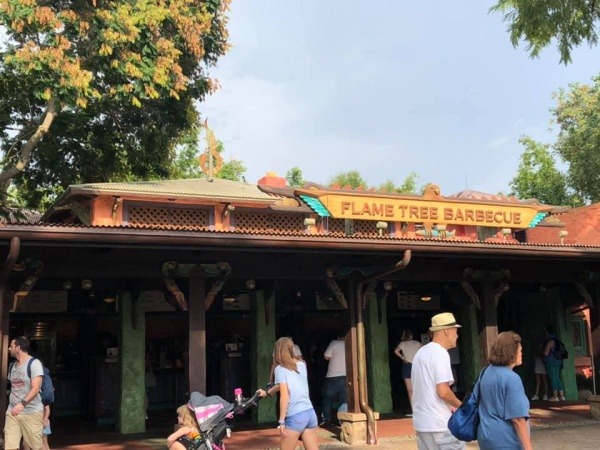 Kali River Snack Cart
Jalapeño stuffed pretzel – $6.59
Cinnamon glazed pecans/almonds – $4.99
Chicken fried rice – $5.29
Pork egg roll – $3.99
Mini Mango Pie – $4.99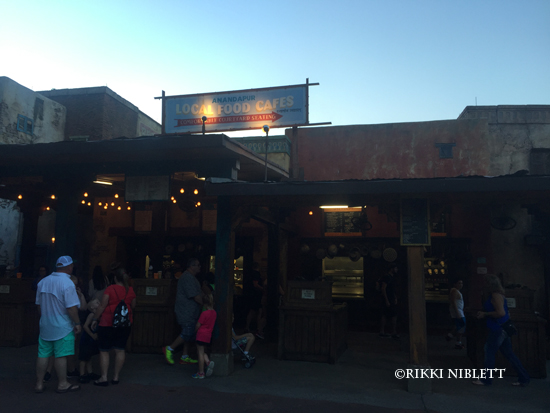 Ginger Slaw Dog – $6.29
Char Siu Pork – $6.39
Double chocolate chip cookie ice cream sandwich – $6.99
Lava Cake – $5.99
Elephant Ear -$5.99
Cinnamon roll – $7.49
Blueberry cream cheese mousse -$5.29
Neytiri's chocolate cake $5.29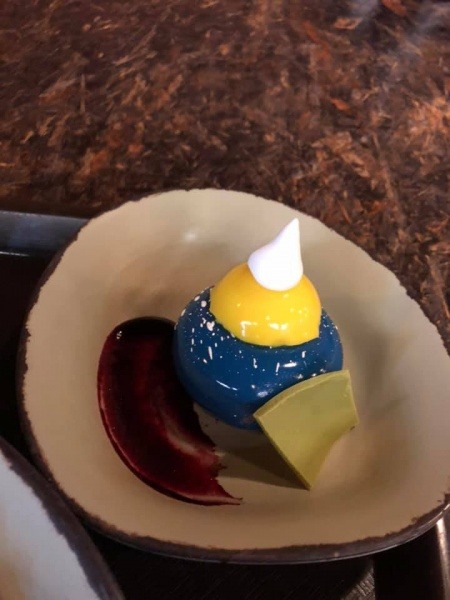 Epcot
Kringla Bakeri Og Cafe
School bread – $4.49
Troll horn – $4.49
Caramel Apple – $6.49
Caramel Corn – $3.99 – $8.99
Dipped Fruit – $4.79
Most items considered a snack credit – range in cost
Les Halles Boulangerie Patisserie
Macarons – $6
Strawberry tart – $5.25
Ham & cheese croissant – $45
Creme brûlée – $4.75
Victoria sponge cake – $4.29
Hollywood Studios
Catalina Eddie's
Chocolate mousse
Breadsticks – $4.99
Apple crisp a la mode – $6.79
Brownie sundae – $6.79
Ice Cream Sundae – $6.29
Ice Cream Cookie Sandwich – $6.49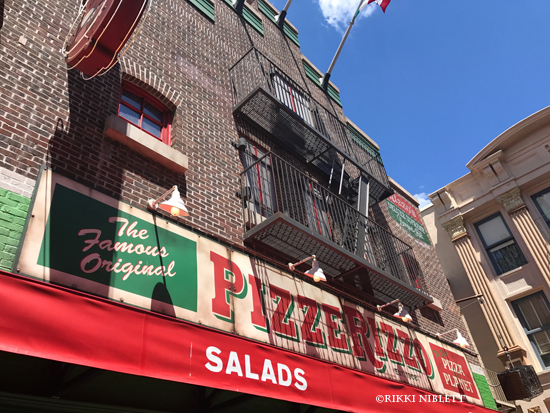 Galaxy's Edge
Woody's Lunchbox
Resorts
Gumbo – Port Orleans French Quarter – $6.39
Mickey Beignets (Pack of 3) – Port Orleans French Quarter
That's a list of just a few of the most expensive snacks on the Disney Dining Plan! Make sure to add them to your list next trip. For more tips on how to use your dining plan, you can check out my article here. Or, if you're looking to determine if the Disney Dining Plan is a good option for your family, check this out!
What are some of your favorite and more expensive snacks to get while on the Disney Dining Plan? Share your thoughts in the comments or on Facebook or Twitter!
Did you like this article? Make sure to share it with your friends! Check below for easy ways to share!  
Want to visit a Disney Destination? Contact The Magic for Less Travel for more information and a free, no-obligation quote.

Incoming search terms:
https://www themouseforless com/blog_world/most-expensive-snack-options-on-the-disney-dining-plan/