This post may contains affiliate links for your convenience. If you make a purchase after clicking a link we may earn a small commission but it won't cost you a penny more! Read our full disclosure policy here.
Planning the perfect Walt Disney World vacation is part of the fun of your trip! Even if you've been countless times-we've all experienced our first trip. It's pretty exciting, everything is new & unfamiliar & you fall in love with the world! If you're planning your first Walt Disney World vacation right now & are feeling overwhelmed, keep in mind that it is the most magical place on earth.
No matter how you go about your planning, don't sweat the small stuff. There are some key things to keep in mind when planning any trip. If it's your first trip-look no further! Check out our list of Walt Disney World rookie mistakes , and how you can avoid making them on your vacation.
Finding the Balance Between Under Planning & Over Planning
As a Walt Disney World veteran, this is still something I struggle with myself each & every trip. I really love to plan every last detail. With that said, I've had more laid back trips with lots of room for spontaneity & they were a ton of fun in a completely different, stress free way. I think I've managed to nail down the perfect balance of having a structured plan, while also leaving room to account for last minute decisions & weather interruptions. The most important things to plan are; dining, resort, FastPass+ choices & which parks on which days. If you've figured that out-you're off to a fantastic start! This is all you need to know in order to have a successful first trip.
If you're really looking to explore the world beyond the parks, there's tons of free & affordable bucket list items or splurge-worthy bucket list items. This is where it can get overwhelming if you over complicate it. I wouldn't worry too much about planning the extras on your first trip! Just soak in the parks & the atmosphere.
My last tip for finding the balance is-don't second guess yourself. Do your research to find your dining, resort & FastPass+ choices & move on! You're all set!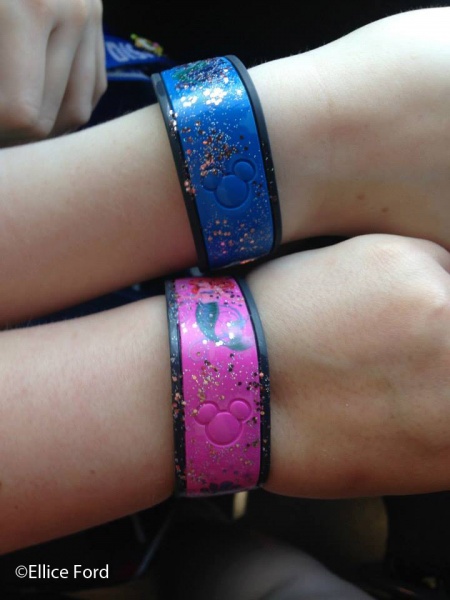 Not Having a Travel Agent
I cannot stress the importance of having a travel agent! Most Earmarked Disney agencies are 100% free of charge to use. Why would you not take advantage of their abilities to help you plan the perfect trip?
As I mentioned, I am an avid planner. However, I still use a travel agent who specializes in Walt Disney World vacations. We work together to plan a trip tailored for my family, but most importantly, help to get me the best deal possible. Each & every day, my agent checks the latest prices & calculates other options to make sure we are getting the best deal out there. This cuts out a HUGE chunk of my time, patience & even money! They will also, of course, take care of booking EVERYTHING for you. My agent is always able to snag those hard to get Advance Dining Reservations, book the resort room I want & even get the hard to get FastPass+ reservations. Do yourself a favor, and contact The Magic for Less Travel, to get a Disney vacation planner today!
Underestimating the Cost
I won't lie to you, there is a definite sticker shock to the cost of a Walt Disney World vacation. It all depends on how long you go, where you stay, if you have dining & so many other factors. DON'T be shocked by that initial quote. I like to call that the "worst case scenario" price.
This brings me back to having a travel agent. They will, without a doubt, save you a ton of money. So many opportunities, sales & promotions pop up throughout the year. My tip here is to not let that deter you & find a price point that your family can afford, without depriving yourself of the true Disney experience. Allow yourself the time-frame to save the money & always over-budget.
Not Staying on Site
There are so many perks to staying on site, beyond the fact that they have transportation included from the airport & to/from the parks, that many people don't know about.
You can book your FastPass+ reservations 60 days in advance (vs. 30 days if off site). Another great perk is having the Dining Plan option & potentially free dining if it's available. Also, you can take advantage of Extra Magic Hours. Another fantastic perk which I love is resort delivery of your purchases in the parks. That's right-have your souvenirs delivered right to the gift shop at your resort! Aside from the above stated perks, you get to stay inside the "Disney bubble" and be treated like you deserve to be treated on your vacation! Plus, in all honesty, staying off site doesn't save a ton of money unless you have a large party. The value & moderate resorts cost about the same as a standard hotel room!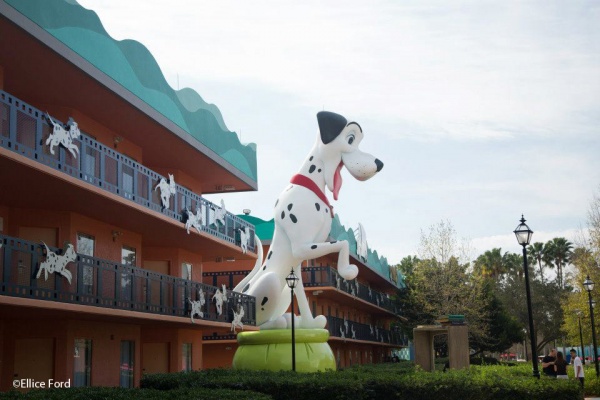 Choosing the Time of Year to Go
Christmas week, Easter & Thanksgiving are just some of the major holidays that are insanely busy at Disney World. As convenient as it may be to go those times, be prepared for the crowds. There are all kind of crowd calendars you can find online to help you determine the best time of year to go in terms of crowds. Don't be afraid to go during the summer or during hurricane season. Do your research & find out when crowds will be low & if a particular event (such as Epcot's Food & Wine Festival) or the opening of a new land (like Star Wars Land) is going to draw in bigger crowds. You will always have lineups, but there are definitely ways to keep them at a minimum.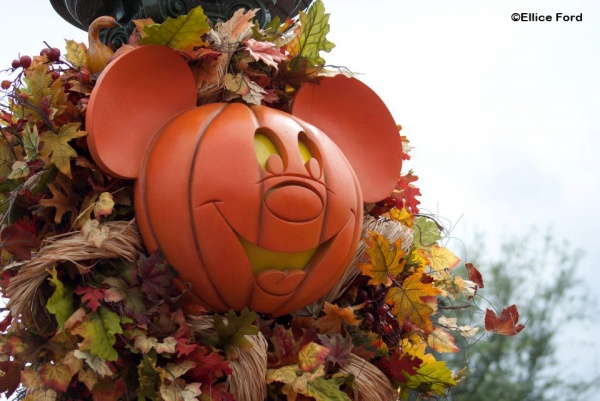 Ponchos, ponchos & more ponchos. Or, umbrellas. Most times of the year, Florida weather is hot & unpredictable. From January to March, you'll want to pack a jacket or sweater as well as some pants. I am from a cold climate so I find it great, however, the evenings can actually get quite chilly. April to June is fantastic weather. Pack for the heat, but also pack for the rain & potential chilly evenings. Summertime in Florida is HOT! You will want to dress as cool as possible and pack those ponchos. Hurricane season lasts until about November, so be prepared! November & December are similar to January to March, so pack those shorts, pants, t-shirts & sweaters!
Regardless of when you go, you can almost count on rain almost every single day. The showers are usually intense & don't last long. I find a raincoat too hot & sticky to wear anytime of the year, so I always pack a poncho & umbrella! Lastly, don't let the rain scare you! The parks are usually quite empty in rainstorms & you'll be able to practically walk on to the attractions.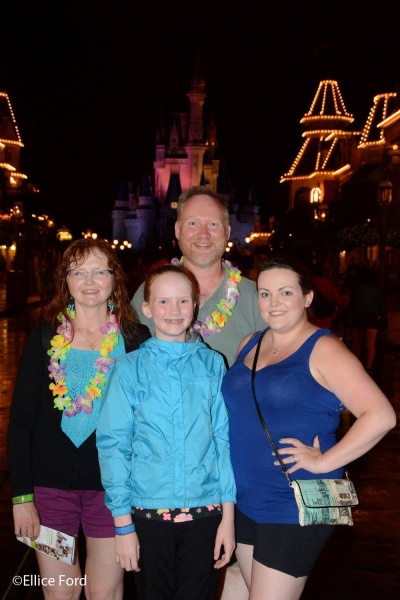 Sleeping In
Ok, so you've made the plans & are finally at Disney World! Most rookies don't anticipate how long the days can truly be & think they can tackle the park for the first time in a few hours. This is not the case. I'm not saying get up early every day, but I am suggesting to get up early as many days as possible! Every park has so much to explore & I truly believe that in order to not feel overwhelmed by it all, you need the full day to accomplish it. Get up early, tackle the parks & take a mid day break if needed!
Skipping the Nighttime Spectacular Shows
Each park has unique nighttime shows you definitely want to take advantage of & are must do's each trip for me! Magic Kingdom has Happily Ever After, Disney's Hollywood Studios has Star Wars: A Galactic Spectacular Fireworks Show & Fantasmic!, Disney's Animal Kingdom has Rivers of Light & Epcot has Illuminations: Reflections of Earth. It might make for a long day if you are there early every day, so pace yourself or take a break.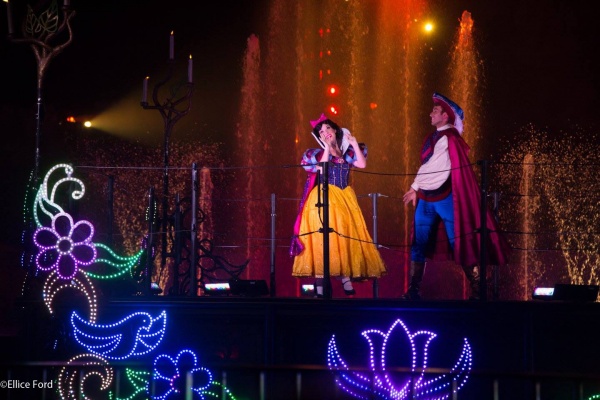 Not Allowing Enough Time for Transit
If you're using Disney transportation, always allow enough time to get to the parks. Depending on where your resort is in relation to the parks, it can take a while to get there. I always leave 1-1.5 hours minimum before I want to be there, depending on where I'm going. The lineups for the buses can often be long, or they may have several stops, if you're staying at some of the moderate resorts that have an internal bus system. If you're driving, also account for parking. This is particularly important at the Magic Kingdom, where you have to park at the ticket & transportation center & grab the boat over. This is often more time consuming than taking the bus itself. Size up the maps & determine what works best from your resort.
Eating Typical Park Food
Don't just stick to burgers, nuggets & hot dogs. Disney World has some of the best dining in the world, and it is one of my favorite parts of the planning & trip! Even if you're only doing quick service, don't just run to the nearest quick service location. Explore your options-there are SO many delicious options!
I highly suggest adding as many table service meals as possible. THIS is where the good eatin' is at. For my family, the Dining Plan is 100% worth it. We get a table service each day. This is not always worth it & is not a one size fits all, so have your travel agent crunch the numbers to see if it works for you. Or, check out the menus to run the numbers yourself, as well as to see what yummy options are available where and which restaurants may be right for your family.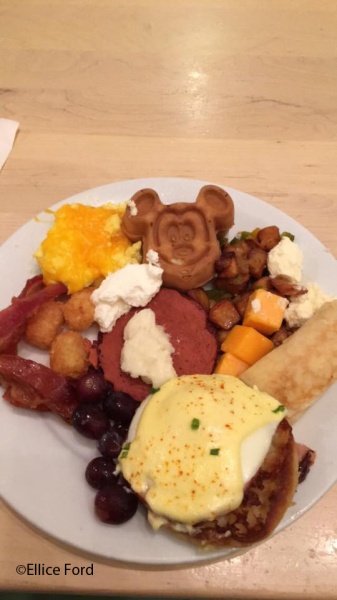 If you've decided to get the Dining Plan, don't use your precious snack credits for things like bottled water, mickey ice cream bars & popcorn. For your snack options, there's a ton of delicious choices that can even be considered a meal in & of themselves. Use your quick service credits for the delicious options that don't have a quick service feel. Also use those quick service credits for the more expensive quick service spots, for example, Be Our Guest Restaurant for breakfast or lunch is a fantastic use of a quick service credit! For your table service credits, dine somewhere that has the most bang for your buck. You can find check out our menus which show you where the most expensive restaurants are. Take advantage of each & every credit, because they truly are valuable!! Make that Dining Plan worth it.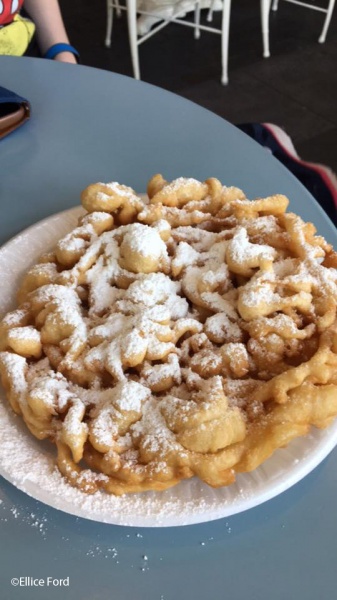 Certain days of the week, each park has extra morning & extra evening hours for guests staying on site. I'm not going to lie, I still don't take advantage of these as much as I should. Often times, by the time these hours are released, my itinerary is already planned and set, mainly based on my dining options. With that said, you can always look up predictions online which are typically very accurate. Particularly during the morning extra magic hours, you'll get to experience the parks with lower crowds & lower wait times for the popular attractions.
Skipping the Parades & Shows
On your first trip, you'll likely be trying to squeeze every attraction in possible. Which is great! With that said, the amazing parades & shows are also an attraction. Every single trip, I make sure I keep an eye on time to ensure I see the shows & parades I want to see. The My Disney Experience app is the best way to keep track of these things, but they can also be found on the brochures & maps at the entrance to each park.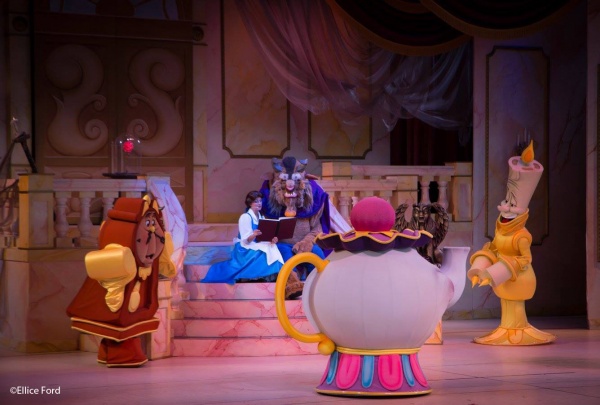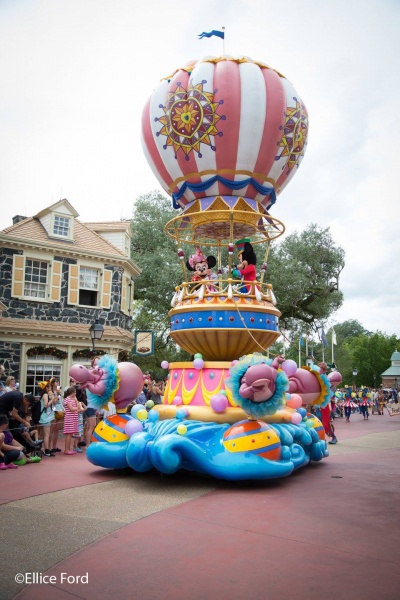 The ads you see on TV don't exactly portray the exact character meet & greet experience. Mickey & Minnie are not just wandering the parks waiting to meet people. There are particular locations where you can meet characters from princess to Mickey. The times & locations for each of these characters can be found on the My Disney Experience app or on the maps at the entrance of the park. These character meeting points do often have long lines, depending on the character, so account for the time in your plans, or, if you have a little one who really wants to see a particular character, some of them do have a FastPass+ option. All of that said, the best way to see the characters is to indulge in some character dining! There are so many character dinners, where you can meet most characters who come around to the tables for photos and autographs! If you're on the dining plan, a character meal or several, is a great use of your credits!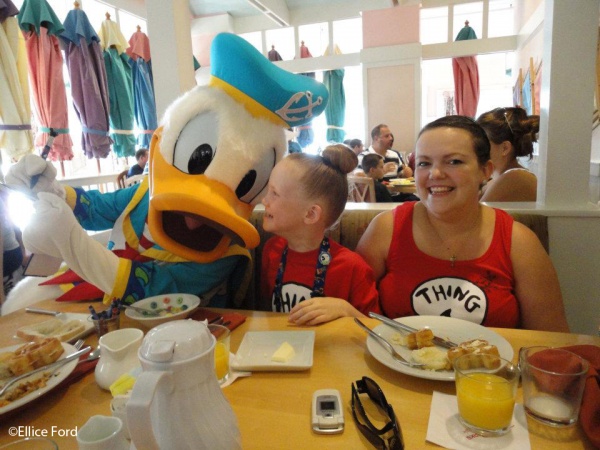 While dragging around a bag is a pain, especially in the heat, it is a necessity for at least one person in your party to pack some things. Be sure to pack light! Some important things to pack are; poncho, hat, sunscreen, umbrella, water & snacks. Depending on the time of year, you may also need a light jacket. I usually skip the water, because it can be heavy. FREE cups of ice water can be gotten at any quick service location. However, I do pack snacks to save my Dining Plan credits for the most important things!
Take a Break
Pace yourselves! I know it'll be sensory overload & you'll want to take advantage of EVERY minute in the parks. While this is fantastic, this can be exhausting. Particularly if you're staying on site, taking a mid day break can be so simple. Grab the bus or an Uber back to your resort & take a pool break or a nap.
During the summer, I would even suggest heading to one of the water parks to cool off mid day. Even if you don't want to leave the parks, take an extra long lunch or supper to give yourself a break. Or, sit & people watch for an hour. Particularly if you have little ones, you will want to factor in the break time. You can head to your resort or head to the baby care center. Make the most of your trip by pacing yourself & setting expectations.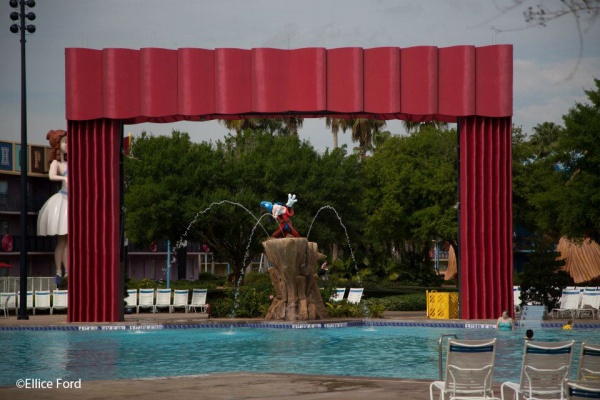 Your first Walt Disney World trip is unlike any other-and you will have an incredible time! The planning can be overwhelming, so don't sweat the small stuff. Take the above tips into consideration, and move forward with your plans. Your family will fall in love with the world! Now that you know the most common Walt Disney World rookie mistakes, be sure to check out our top 12 tips for planning your Disney World itinerary!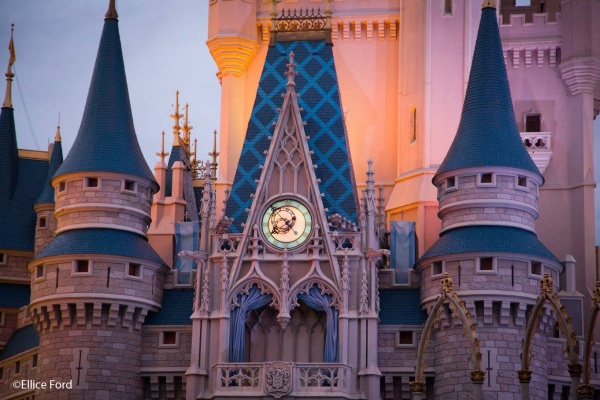 What tips do you have for first timers to make sure they get the most out of their vacation or what Walt Disney World rookie mistakes have you learned from? Share in the comments below or on Facebook or Twitter.
Did you like this article? Make sure to share it with your friends! Check below for easy ways to share!
Want to visit Walt Disney World? Contact The Magic for Less Travel for more information and a free, no-obligation quote.