This post may contains affiliate links for your convenience. If you make a purchase after clicking a link we may earn a small commission but it won't cost you a penny more! Read our full disclosure policy here.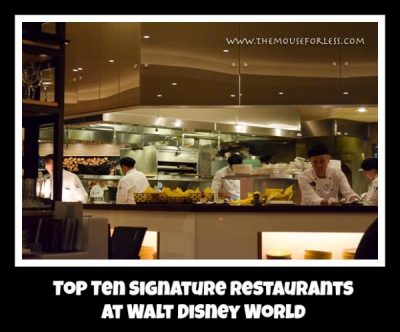 Following up the success of the Top 10 Table Service Restaurant and Top 10 Quick Service Restaurant awards from last year, the Mouse for Less Academy of Disney Culinary Arts and Sciences is at it again, this time adhering to the dress code.
That's right, once again thanks to the voting of the members of the Mouse for Less Facebook group, we have a definitive list of the Top 10 Fine/Signature Restaurants at the Walt Disney World resort.
You can find the full list here below, and then continue on for some explanation and personal experience on what makes these restaurants special. In the spirit of award season, we'll make some up to give out.
Honorable Mention: Victoria and Albert's
Winner of the Special Award of "Most Likely to Appear on Everyone's Disney Bucket List"
Victoria and Albert's location in the voting shows two of the interesting and fun parts of finding out people's favorites. First, people have their own tastes and interests, and second, no matter how great a restaurant might be, it won't be your favorite if you haven't been to it.
This restaurant probably falls into both of those categories. Some people, especially those with smaller children, don't necessarily want to spend a few hours of their Walt Disney World vacation getting dressed up and having a 7-course meal. Even for those that do, being one of the top rated restaurants in the Eastern United States comes with a requisite price tag, and a certain exclusivity.
Personally, I would love to try this place one day. As a vegetarian, one of my challenges with many "nicer" restaurants is that the vegetarian option is fine dining in cost, but not in taste or creativity. That Victoria and Albert's has a specific 10-course vegetarian menu (and is known for working culinary magic) does not make me worry about that at all (even if the menu does include beets).
Top 10 Signature Restaurants – The Battle of Surf and Turf
The bottom half of our top ten was pretty much full of two things – seafood places and steakhouses. This makes perfect sense, because for a lot of people a nice steak or fish dish is what comes to their mind.
On the surf side, we first have our winner for "Most Beautiful Location You Aren't Quite Sure How To Spell" with Narcoossee's (#10). This Grand Floridian gem takes you out over the water of the Seven Seas Lagoon for some expertly prepared dishes. Also surfing in with the winner of "Most Likely to Appeal To Lew Zealand" is the Boardwalk favorite Flying Fish Cafe (#7). Even before it's expansion and renovation, and the subsequent opening of the attached AbracadaBar, Flying Fish has been a go-to for Disney veterans looking for a nice meal.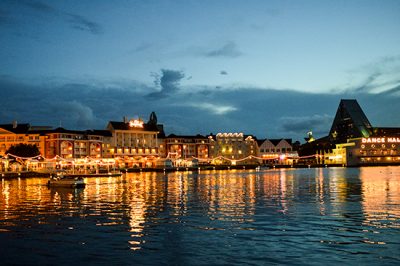 One of the newest restaurants to make the top ten is our winner for "Best Amphibious Use of Cars" is the Boathouse (#8). The Boathouse was one of the first locations to open as part of the Landing in Disney Springs, and it almost immediately rose in popularity. Yes, the Amphicars are definitely a part of that, but the food is too. Besides the quality, the Boathouse is also one of the most affordable signature restaurants and has a little something for everyone.
Moving from the sea to the land, we find ourselves in the middle of countless online debates among the Disney community – where can you get the best steak. While you might hear arguments about other places, two most common entrants in this competition both appear on our list. First, winning our "Best Supporting Cheeses" award is Le Cellier (#9). This Canadian favorite has a Beer and Cheddar soup and multiple types of Poutine, and of course several varieties of steak. Just around the corner is our other steakhouse entry, and winner of the "Carnivore's Culinary Carnival" award is the Yachtsman's Steakhouse (#4). While Yachtsman does have a respectable amount of New England themed seafood on its menu, the range and variety of meat products here is remarkable, from the Elk Tenderloin to the Wagyu Beef.
While my herbavoracious self has no plans to head over to the Yacht Club and check this place out, if you wanted to treat a special meat-lover in your life to great meal, it should definitely be on your list.
Top 10 Signature Restaurants – Flavors of the World
Swerving dramatically back into the vegetarian friendly fine dining, we have two restaurants that offer up tastes from around the globe. First, winning the "You'll Fall in Love With A Specific South African Wine And Then Not Be Able To Find It Anywhere Else" prize, we have Jiko (#6). Jiko holds kind a special place in my Disney-heart. On the first Disney trip me and my wife took together, which was also with my parents, we all enjoyed a dinner at Jiko. This dinner was my first experience at the Animal Kingdom Lodge, and if it tells you anything about it, my wife and I went home and bought a DVC membership at the Animal Kingdom Lodge right afterward.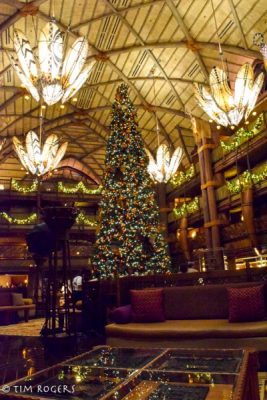 The food here is filled with interesting African flavors, lots of great vegetarian options (they had a separate and special vegetarian menu) and an amazing wine list. Jiko is the kind of place that is unique on Disney property, has great food, great service, and is definitely worth a visit.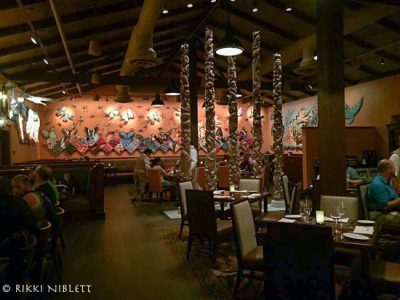 Also in this category is one of the newest additions to the Disney signature ranks, and winner of our award for "Best Value for a Nighttime Spectacular Dining Package" – Tiffins (#5). Tiffins opened in Disney's Animal Kingdom as part of the build up to Pandora, and quickly became a surprising hit with food sampling many of the world areas highlighted throughout the park. Besides great food, and a great connected lounge, Tiffins has also been a sleeper hit as the best value for the Rivers of Light dining package.
Top 10 Signature Restaurants – Best of the Best
And that brings us to the top three. First, with our award for "Best Replica of a Real World Icon" is The Hollywood Brown Derby (#3). A solid staple of good food in a park not always known for it, The Brown Derby is another one on my Disney bucket list, specifically for the "Dine with an Imagineer" special meal they have there.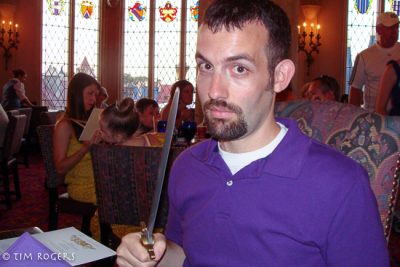 Moving on, our runner up, and winner of the award for "The One Thing That Feels More Disney Than Anything Else" is Cinderella's Royal Table (#2). Up until Be Our Guest opened a few years ago, Cinderella's Royal Table was far and away the hardest reservation to get in Disney World. This continued and overwhelming popularity really owes almost completely to the experience – you get to eat in a castle! The experience as a whole, from meeting Cinderella at the entrance, to being taken up to the dining room, to visiting with the princesses and the magical surprises truly make this the kind of thing every Disney fan should experience at least once.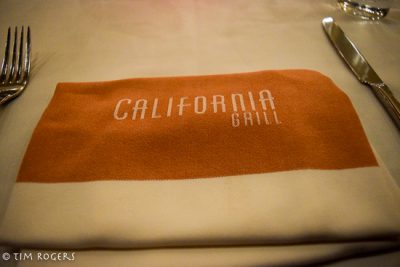 Last, and certainly not least, our winner for "Best After Dinner Entertainment Imaginable" is California Grill (#1). Located on top of the Contemporary Resort, California Grill is likely to be one of the first answers to anyone's question of "where should I go for a nice meal/celebration." This dedication starts with the food – the menu here seems to always have a few things that nearly everyone's mouth will water over, and they are all done well. For me, the thing that got me to go was the Sonoma Goat Cheese Ravioli, and once I actually ate it, I can definitively say it was worth the trip.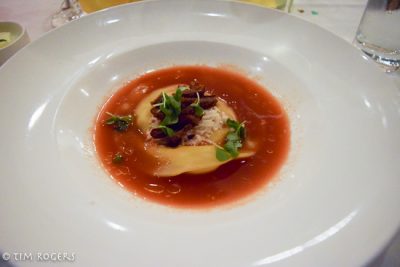 However, one of the main selling points of California Grill is the view. The close proximity to the Magic Kingdom and high vantage point give some great views of the whole Seven Seas Lagoon and Bay Lake area, including the other resorts and the Magic Kingdom itself. This provides a nice view of the Electric Water Pageant, and the fireworks at the Magic Kingdom. For those, the music is also played over the speakers to make a really special and unique experience. For all of these reasons, I was not at all surprised that California Grill reached the top spot of this Signature Restaurants list.
And that does it – did we mention one of your favorite Signature Restaurants? Let us know in the comments or on Facebook!
Did you like this article? Make sure to share it with your friends! Check below for easy ways to share!