This post may contains affiliate links for your convenience. If you make a purchase after clicking a link we may earn a small commission but it won't cost you a penny more! Read our full disclosure policy here.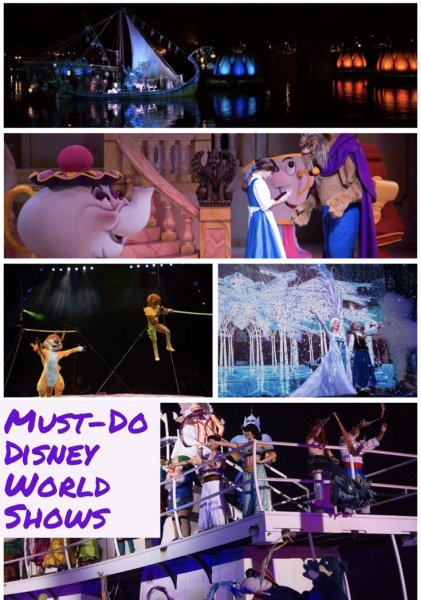 Are you heading to Walt Disney World on your next vacation? Are you a first timer who is feeling overwhelmed by everything there is to do on site? Or maybe you're a veteran looking to scope out the best shows on property. We've got the list for you! It's impossible to see all the entertainment that the parks have to offer, but there are must-dos for me every trip. These are old favorites & exciting new shows-everything from musicals, plays, fireworks, parades & so much more! Come with me while I take you on a magical journey, counting down to my favorite must do show on property! Here's my list of must-do Walt Disney World shows.
Located in Disney's Hollywood Studios, this is perfect for the Frozen fan in your life, join Elsa, Anna & friends in a celebration. Join in on the fun & sing along with your favorite characters! This interactive show brings the joy of Frozen right to our fingertips & is fun for all ages. I do think this is one of the more overrated shows on site, however, it makes #11 on my list because it truly is a wonderful experience, and great for the Elsa's & Kristoff's in our lives!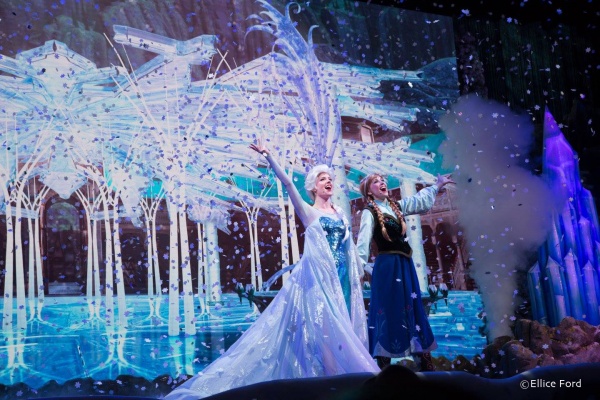 On your day at Disney's Hollywood Studios, this is definitely a must do for every Star Wars fan in your family! I personally am not a huge Star Wars fan, so I do think this show is a little overrated. But I am biased! It is a fantastic show if you are big into the star wars scene. It is filled with fireworks, fire effects, scenes from the movies, characters & so much more!! If you're looking to ensure you grab a good spot for the show, without having to snag one an hour or more before, why not try the Star Wars dessert party? You can indulge in however many desserts & drinks you want before enjoying the fireworks display! One major tip I have for this show-is that is does clash with number 1 on my list, so you will need to choose which you'd like to see, if you're only doing one evening at the Studios. Regardless of how you decide to watch this show-make sure you see it at least once!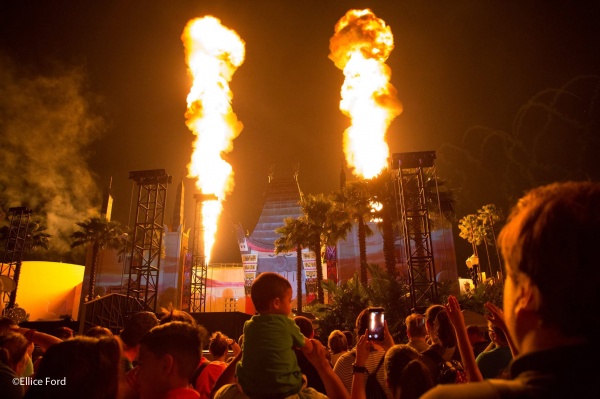 One of the most underrated shows on property, in my opinion! A simple 3D movie showing of Mickey & friends, but it is a fantastic way to escape the heat & take in a cute, fun show. The fun thing about this show, is it is not your standard 3D movie. Disney takes it next level, with scents to make you feel like you're in the show & so much more. Make sure you see this on your next vacation, nestled in the heart of Fantasyland, Magic Kingdom.
This hidden gem is located towards the back of Disney's Hollywood Studios. Take a break from the heat & enjoy a show filled with your favorite Little Mermaid characters, classic favorite songs & so much more! This show is a short, simple hit, that is a must do every trip for me. It's equipped with neat effects & a giant Ursula! Bonus-it's not usually too packed!
Parades are the most underrated show at Disney World! The parade at Magic Kingdom is no exception. I love the Festival of Fantasy Parade. Filled with your favorite characters, old & new, this is the perfect addition to your vacation for people of all ages! Whether you choose your viewing location on Main Street, Frontierland or Liberty Square, you are bound to find the perfect viewing spot. Another option to ensure you get a great viewing is the dining package.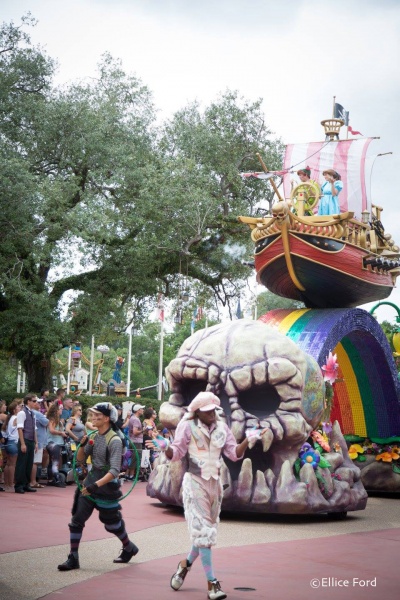 This show has been announced that it will be leaving us soon-so you need to make sure you see this incredible show which takes part on the world showcase lagoon in Epcot. The show features a giant globe that has visual displays from around the world. The globe opens, closes & the show is equipped with amazing lighting effects & fireworks. Similarly to other shows, you can partake in a dining package, or the Frozen Ever After Dessert party, but with all the viewing around the lagoon, I would save your money for something else! The dessert party is, however, on my bucket list! This show is one that combines the beauty of the world & the magic of Disney.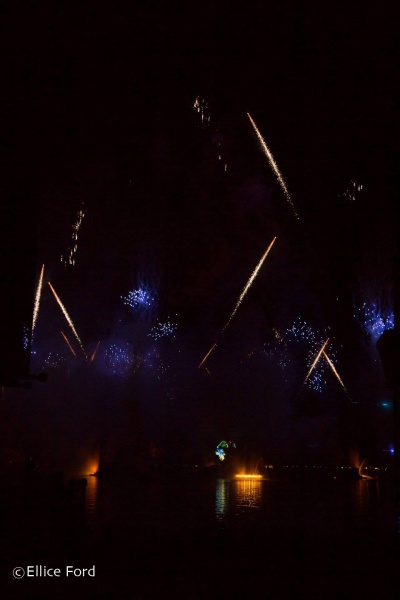 One of the newest shows on property, this is definitely one for the books! It's a little underrated, but I personally LOVE this show! It is a must do, at least once. The show follows a journey around the world, displaying different cultures & telling a story of emotions & cultural differences. The elegant floats & stained glass creatures, bring a new type of show to Disney World. Pair that with the water projections & lighting effects, and you've got a show that is sure to set your senses on fire! The pavilion has plenty of outdoor seating, but you'll want to line up at a decent time to get a good spot. Another option, is enjoying the Rivers of Light dining package at Tiffins or Tusker House. Enjoy a delicious meal & then get a pass to get special seating at the venue! If you haven't seen this show yet, I highly suggest you do.
Another fantastic show located in the ampitheatre in Disney's Hollywood Studios! This show whisks you away on the journey with Belle & the Beast in the traditional story that we all know & love. The characters, costumes & music truly make this show a broadway-calibre show & you'll forget you're at Disney World for just a short moment. This is one of my favorites!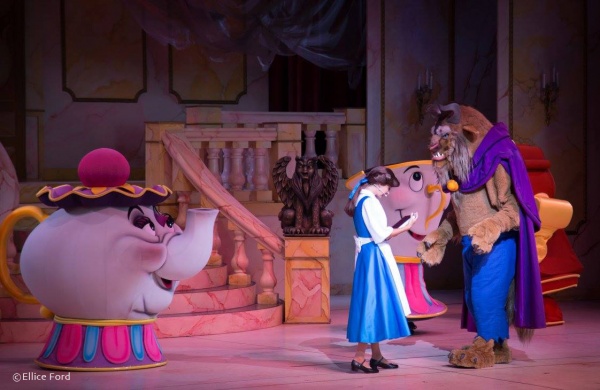 I have not yet seen the newest fireworks show at Magic Kingdom, but from what I have heard & seen online, it is incredible! The fireworks are a must do every trip for every Disney fan! The projections on the castle bring the magic to life, and who doesn't love a good fireworks show?! You will need to find a spot early to fully experience the show. I suggest somewhere in the centre hub or on main street! Another option would be to indulge in the dessert party, to ensure optimum viewing! It works similarly to the other dessert parties-unlimited desserts & specialty beverages (alcohol not included) – with the option to either remain seated on Tomorrowland Terrace or head to the garden viewing for an optimal location.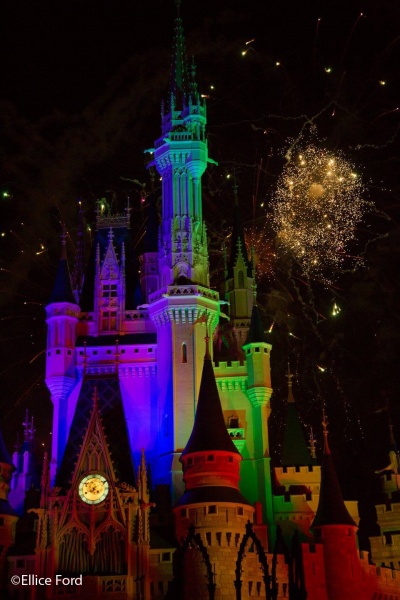 A close second on my list, Festival of the Lion King is another must do each & every trip. Enjoy a broadway-calibre musical in the Lion King theatre, located in Africa. Musicians come from all over the world to be part of this show & they do an incredible job. Timon, Pumba & Simba will take you on a musical, interactive journey through their world, while singing favourites like Circle of Life & I Just Can't Wait to be King! The makeup, costumes & effects of this show truly will make you feel like you've stepped onto Broadway and are enjoying the Lion King show. For this show, you can also use a FastPass+ or take advantage of the Festival of the Lion King Dining Package & skip the line-heading the a VIP seating area! With that said, I have never done either & never have an issue getting seating. There are times when it may be difficult to get a seat or a long wait, but it is rare. This decision is unto you-but whatever you choose-do NOT miss Festival of the Lion King!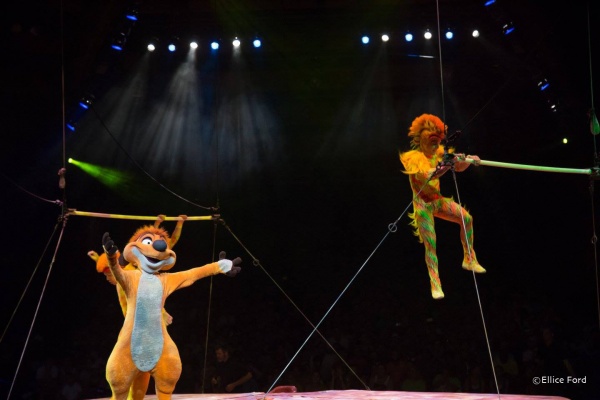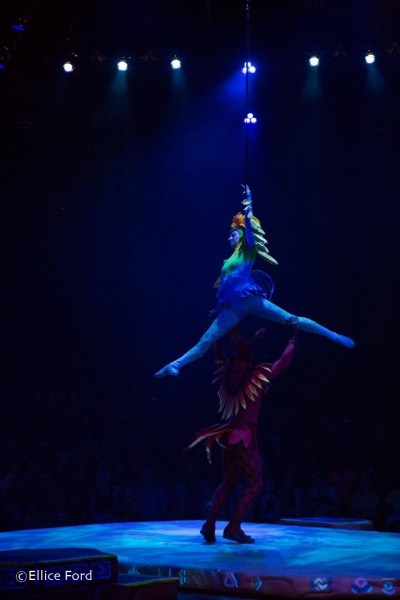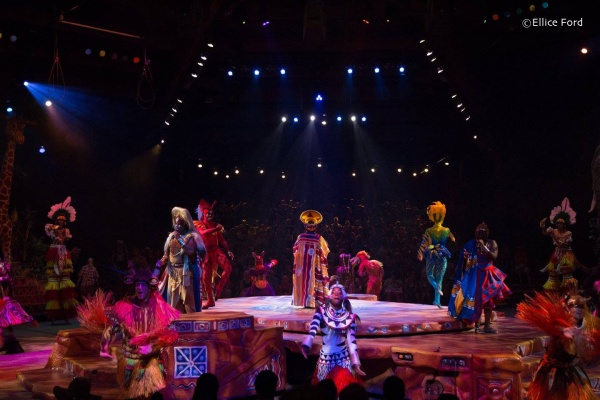 Hands down, my favorite show on property. As much as I adore the fireworks shows & they hold a special place in my heart, THIS one takes the winning prize home. This is #1 on my must do list every single trip. If you haven't seen it before-add it to your bucket list! You get to witness everything from characters, fireworks and projections on water, while Mickey takes you on a journey through his dreams (and maybe some nightmares!) The effects of this show are unlike any other on property & it is just such a fun show! Located in the Fantasmic! amiptheatre in Disney's Hollywood Studios, you'll see a sign near the Beauty & the Beast show directing you far beyond that to the outdoor seating area. The lineup for this show can often be quite long, depending on the time of year. You can use a FastPass+ for the viewing, however, I suggest taking advantage of the Fantasmic! Dining Package, you gotta eat anyways right?! Simply put, the package allows you to eat at one of 3 select restaurants & they give you a voucher to skip the line & get your seat in a VIP seating area. Another great option is the Fantasmic! dessert party. This show cannot be put into words, it truly is spectacular.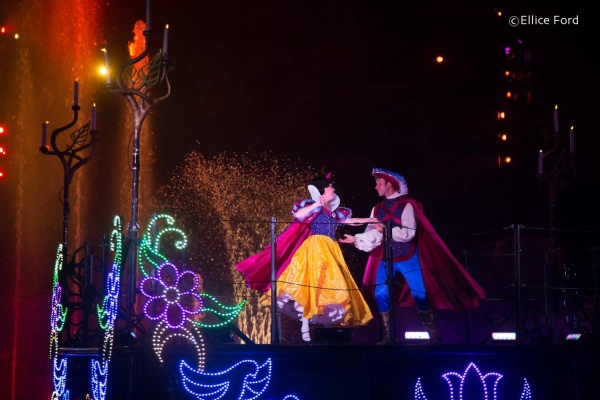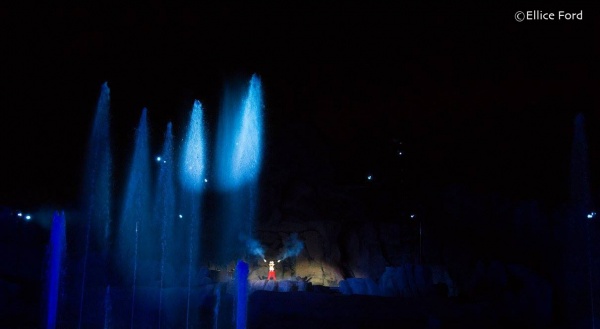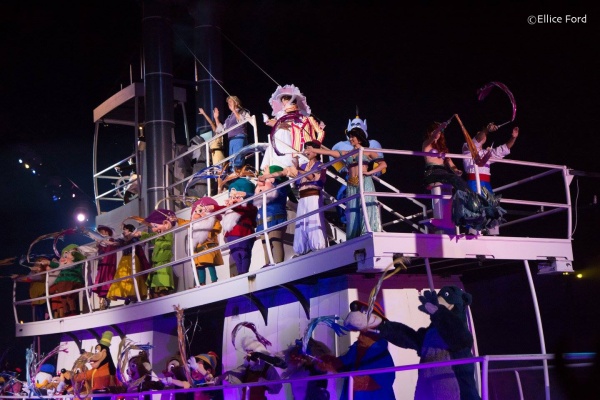 This, by no means, is a detailed list of all the incredible shows that Walt Disney World has to offer. There are so many, and I do recommend seeing as many as you possible can. Disney World is so much more than just rides! And remember-there are so many shows that you can experience outside the parks at an additional cost, like the Spirit of Aloha, Hoop de Doo Revue & more! However, it is difficult to see so many on your trip, but these are my must-do Walt Disney World shows every vacation!
What are your favorite Walt Disney World shows? Share them in the comments below or on Facebook or Twitter.
Did you like this article? Make sure to share it with your friends! Check below for easy ways to share!
Want to visit Walt Disney World? Contact The Magic for Less Travel for more information and a free, no-obligation quote.