This post may contains affiliate links for your convenience. If you make a purchase after clicking a link we may earn a small commission but it won't cost you a penny more! Read our full disclosure policy here.
On November 19th I attempted to ride every ride at Walt Disney World to raise money for Give Kids The World as part of the Give Kids the Rides Challenge. My previous blog explains the Parkeology and Every Ride Challenges.
The Preparation
My decision to try the Give Kids the Rides Challenge was made only about 10 days before my challenge day. This meant a lot of the "good" FastPasses were no longer available. For 10 days I searched and searched and searched for FastPasses. The night before the challenge I found a FastPass for Frozen Ever After at 9:20-10:20. This can be a pretty hard FastPass to get so I was pretty excited.
I decided that having a car during my attempt at the Give Kids the Rides challenge would save transportation time. The car was loaded up with water, Gatorade, peanut butter and jelly sandwiches, string cheese wrapped with sandwich meat and other easy to grab snacks. I gathered and charged up several external batteries and extra charge cords. Extra shoes, socks, clothes and MagicBands were placed in the back seat and I made sure the gas tank was full. I set out my main clothes the night before and set 5 alarms to make sure I was up and ready to go and complete the Give Kids the Rides challenge before 5:00 a.m.
Early wake up
I woke up around 4:25 a.m., on my own. I was excited, nervous, nauseous and ready to go! Animal Kingdom was opening at 7:00 a.m. for Extra Magic Hours. The park is often known to open 15-45 minutes early to let the crowds into Pandora, and had been doing just that over the past couple weeks of my Twitter Disney stalking. I did not have a FastPass for any of the Pandora rides so I needed to be there early to get on those rides at Rope Drop.
I drove in the dark through the unmanned ticket booths following the parking cones to a parking spot. (Later I found out this was Cast Member parking…but that was where the cones lead and I did not park there on purpose. Several other guests said the cones led them to Cast Member parking also.) I walked up to the front of the park, and security wasn't even open yet.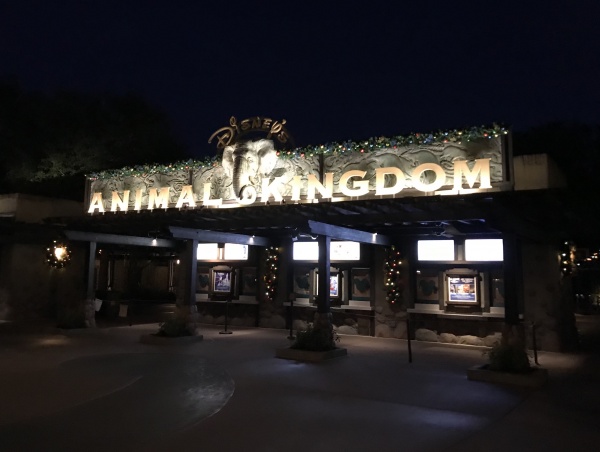 Around 6:15 a.m. they let us through security and to the "tapstiles". Then we waited…and waited….and waited. At 6:30 p.m. panic started to set in. Cast Members in very office like attire were looking at a big puddle of water to the far left just past the entrance and setting up a blockade around it. This seemed to delay the opening significantly. Did they not understand I had a challenge to accomplish??? Once the water was behind a fortress of benches and trash cans they opened the park…at 6:59 a.m. I'm already 15-30 minutes behind in my plan.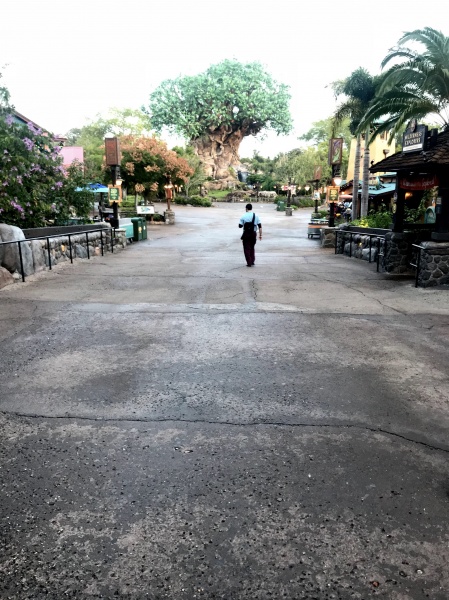 And so it begins
I walked with a purpose to the bridge to Pandora where I met another blockade…of ACE (Alpha Centauri Expeditions) travel guides. They banned together to keep us walking at a pace they found acceptable. Guests tried to walk faster, but were quickly scurried back. I found staying near the middle and instep with the lead Cast Member kept me near the front and away from the bottle neck when we turned right.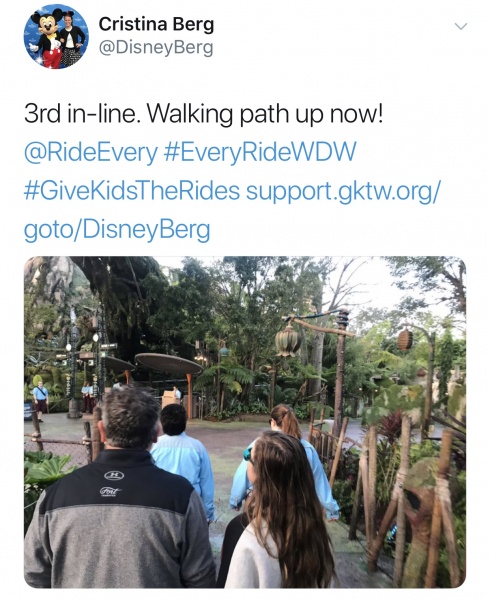 I ended up third in line and was quickly being scanned for parasites at 7:09 a.m. This was about 30 minutes later than I was hoping for, so I needed to make up some time.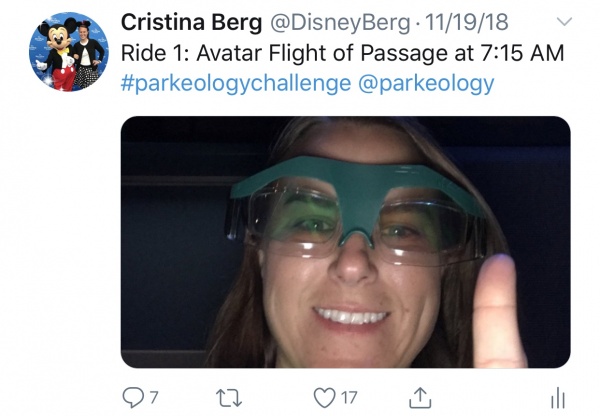 After Flight of Passage, I briskly walked to the Na'vi River Journey with a posted wait time of 30 minutes. I could tell that the line was not that long, but I did notice the My Disney Experience was showing long wait times. While waiting in line I decided to drop my hard to get Frozen Ever After FastPass and exchange it for a Kilmanjaro Safari FastPass. I visited the shaman on Na'vi River Journey then quickly made my way over to Dinoland.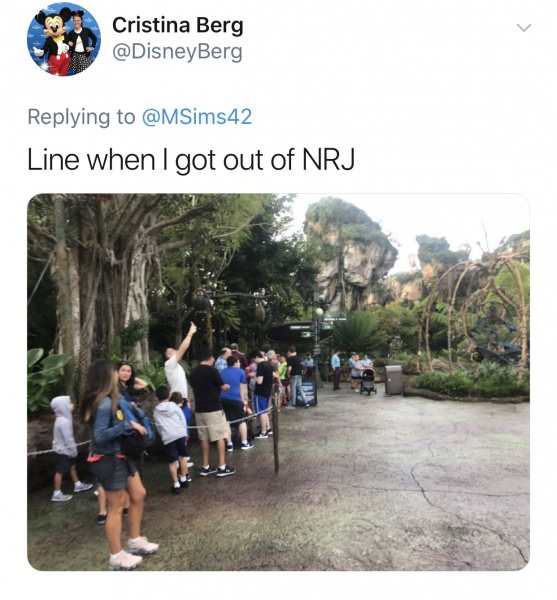 The Dinosaur line was fairly quick and I was on the ride by 8:06 and over to Primeval Whirl. Before this day, I had avoided this ride. The Parkeology group calls it "Primeval Hurl" but I learned somewhere that it is supposed to be the dinosaurs attempt at making the DINOSAUR ride. This made the ride a little more fun and funny when looking at the signs, but it was still rough on the back.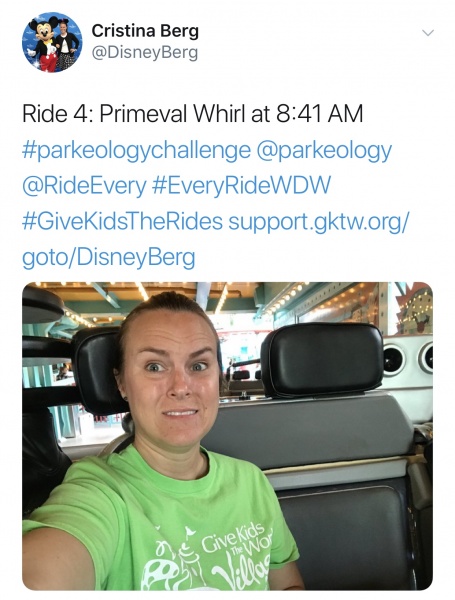 I was a little nervous
Next was TriceraTop Spin at 8:58 and then a quick race over to the single rider line at Expedition Everest. The single rider line can be a great option on this attraction when the wait is long and you can't get a FastPass. I made a new friend on the ride, and he was very interested in my challenge attempt. This ride tends to make me nauseous, so I kept my eyes closed through the backwards section, as my new friend tried to encourage me to enjoy the scenery.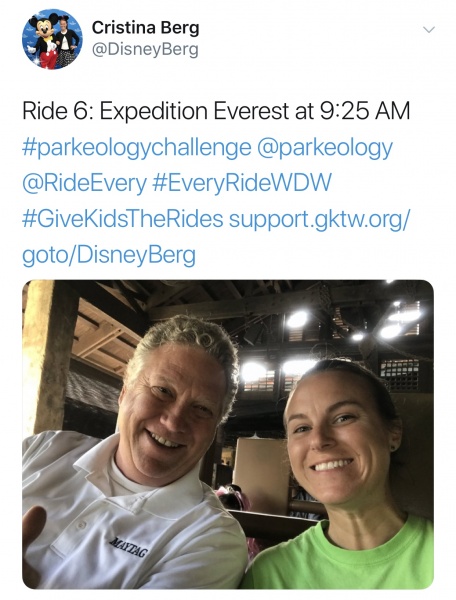 At 9:37 I was on another new experience, Kali River Rapids. I was not looking forward to the soaking experience, but I was lucky enough to only get a few drops of water on my legs. The kids across from me were soaked by the end, but seemed to love every minute. At 9:56 I loaded the Kilimanjaro Safari to finish my first park. I was very glad to have a FastPass, as the standby line was 180 minutes! I had finished my first park, but was about an hour behind my initial plan. Time for my first park hop!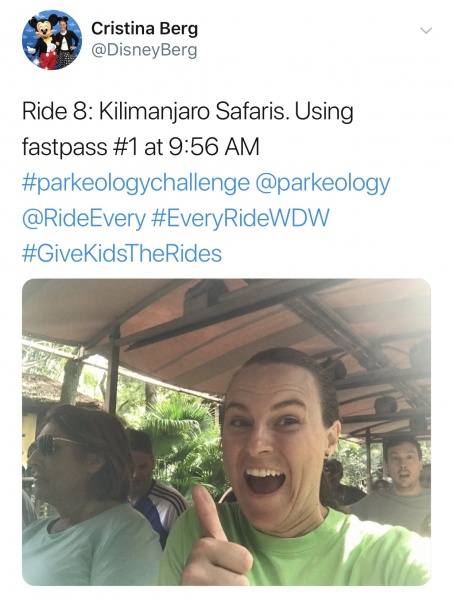 One park down, 3 to go!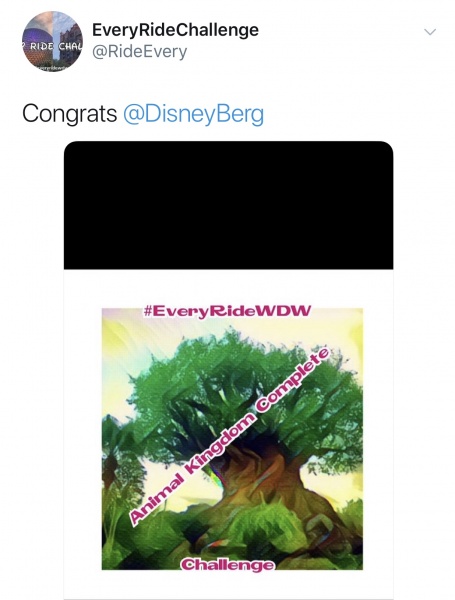 Super excited to get a completion badge for Animal Kingdom Tweeted to me!
1 down 3 to go
While on the Safari I was frantically searching for available FastPasses in other parks. I found a FastPass for Alien Swirling Saucers over at Hollywood Studios. This can be a very hard FastPass to get so I quickly booked it. I left Animal Kingdom at 10:28, ran to my car, stuffed food in my mouth, downed a gatorade and headed to Hollywood Studios.
I tapped into the Studios at 10:47! Less than 20 minutes from park exit to the tapstiles of the next park. I was pretty impressed with the hop. As soon as I tapped my MagicBand at Alien Swirling Saucers I was looking for my next FastPass. I found a Tower of Terror FastPass just before I boarded my saucer at 11:08. While waiting for my elevator to the Twilight Zone, I searched and searched for more FastPasses at Hollywood Studios. I couldn't find a single thing, and the lines were VERY long everywhere around the park. So after my broken elevator ride, I decided to leave Studios and head to Epcot.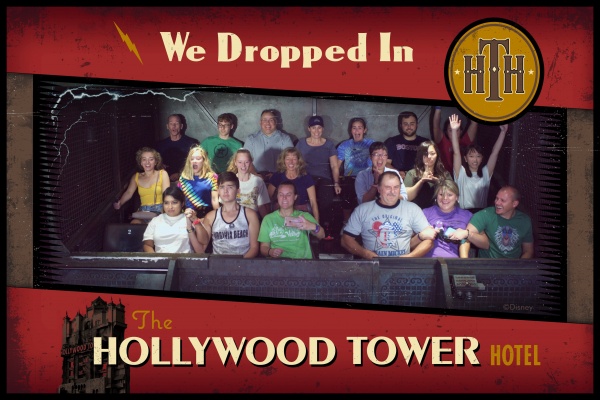 I love that the on ride photo captured me taking my selfie for Twitter.
Maybe Epcot will be better
Epcot is very close to Hollywood Studios, so I was able to hop between parks in 16 minutes. I decided to head to one of the farthest rides at the Mexico Pavilion. At 12:34 I was taking the Gran Fiesta Tour with Donald and the Three Caballeros. While in line I found a Test Track FastPass. Many challengers have a tradition of stopping for a margarita to get some much needed salt back in their systems (and who doesn't love a margarita stop). My stop was almost foiled by my lack of ID! Of all the things I remembered to pack, I forgot my Driver's License (insert face smack emoji…)! Luckily I had a copy on my phone that the cast member accepted.
I was on Test Track at 1:14 and had already found a FastPass for Living with the Land. At 1:33 I was on one of my favorite rides in all of Walt Disney World. Sadly, I wasn't able to enjoy Living with the Land because I was constantly looking for a new great FastPass…which I found! I was booked for Soarin' Around the World at 2:40-3:40. Since I had a little time I headed over to Journey into Imagination. This ride is known for it's very short lines…not today! Today the line was outside of the building and listed at 20 minutes.
I was on the ride in 16 minutes, but this is still longer than I was hoping for!
I had time to ride Mission: SPACE before I needed to use my Soarin' FastPass. This is when I almost made a horrible mistake. Right before the ride was over I realized I never took a ride selfie which is important with the Give Kids the Rides challenge! I picked up my phone and took the picture right before we landed back on Earth…phew! About 30 minutes later I was Soarin' Around the World and then headed to the FastPass line for The Seas with Nemo and Friends. The FastPass line was about 30 people deep outside the touch point! The Standby line was 45 minutes and using all of the switch backs…this really was a busy day!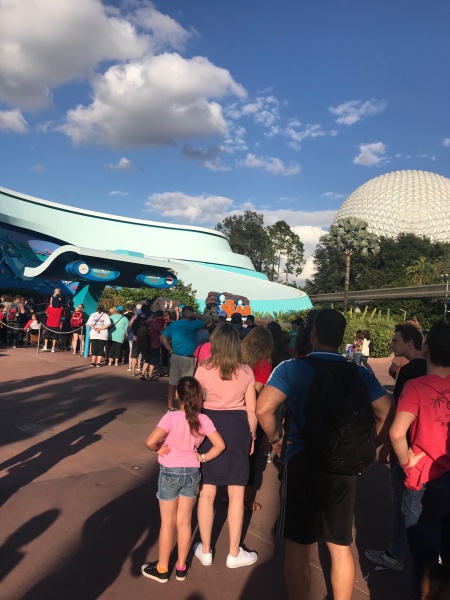 How will it all end??
Follow my next blog to see my final ride count…and step count. Plus some pointers if this challenge sounds like fun to you.
Have you completed the Give Kids the Rides challenge? What tips do you have for those looking to do it? Share your experience in the comments, or on Facebook or Twitter!
Did you like this article? Make sure to share it with your friends! Check below for easy ways to share!
Want to visit Walt Disney World? Contact The Magic for Less Travel for more information and a free, no-obligation quote.