This post may contains affiliate links for your convenience. If you make a purchase after clicking a link we may earn a small commission but it won't cost you a penny more! Read our full disclosure policy here.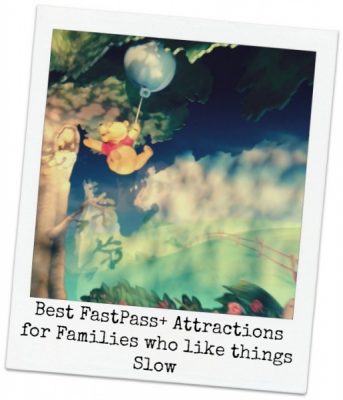 As you're probably aware, Walt Disney World is a top destination for family vacations. As you stroll down Main Street USA, you'll likely see guests of every age enjoying the amenities of the park. While Walt Disney World is host to many attractions that
thrill-seekers
will gravitate to, the vast majority of attractions are suitable for guests of all ages and walks of life. Here, I bring you my top
FastPass+
picks for families who want to take it slow!
MAGIC KINGDOM
THE MANY ADVENTURES OF WINNIE THE POOH
One of my very favorite attractions,
The Many Adventures of Winnie the Pooh
is a slow moving ride that the whole family is sure to enjoy. Climb aboard a honey pot and take a trip to the Hundred Acre Wood, where you'll be sure to meet Pooh, Tigger, Piglet, and more. This attraction tends to see fairly long lines, so scoring a FastPass+ is a great way to get to the front of the line in no time!
UNDER THE SEA: JOURNEY OF THE LITTLE MERMAID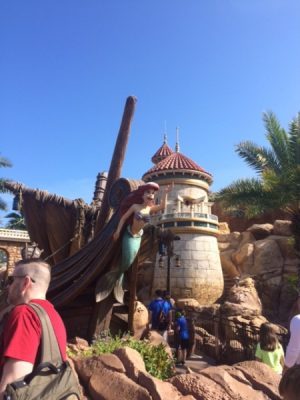 If a princess-lover is in tow, be sure to catch this attraction! Nestled in a clamshell, you and your party will travel underwater to meet Ariel, Sebastian, and Ursula before seeing Ariel transform from mermaid to human! Located in New Fantasyland,
Under the Sea: Journey of The Little Mermaid
is perfect for little ones who want to move slow.
PETER PAN'S FLIGHT
A very popular attraction,
Peter Pan's Flight
is not to be missed, especially if you can score a FastPass+. Lines for this attraction are often well over 60 minutes, so securing a FastPass+ is the best way to ride. Soar in a pirate ship through the Darling children's bedroom, over London, and out to sea, where you may catch a glimpse of a mermaid or two! This older attraction is considered to be a classic, and guests flock to the queue early on.
EPCOT
GRAN FIESTA TOUR STARRING THE THREE CABALLEROS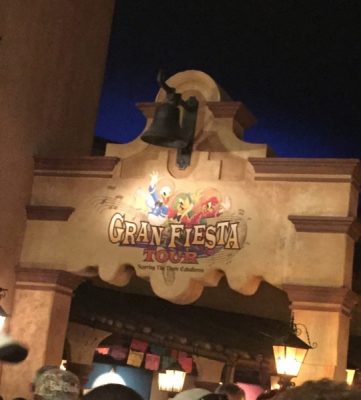 The World Showcase is home to two attractions only, so on a busy park day, even lesser celebrated attractions may see a growing line! Head inside of the Mexico pavilion if you need to cool down; this highly themed spot is sure to entertain you for a while! In the back of the pavilion, you'll find a real hidden gem, the
Gran Fiesta Tour
! Follow the Three Caballeros on a journey throughout Mexico; this slow-moving boat ride is sure to give you a laugh!
FROZEN EVER AFTER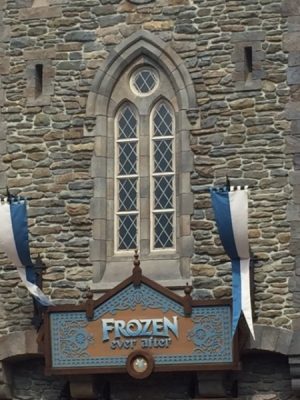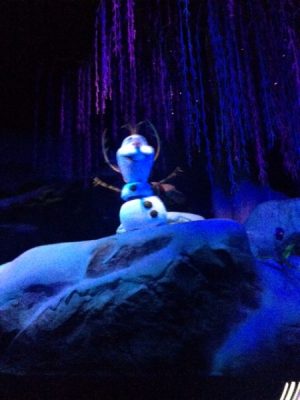 Though this attraction does contain a small drop (think the Pirates of the Caribbean attraction), I had to include it in my list! Located in Norway in the World Showcase, this attraction has to be the most celebrated ride at Walt Disney World! Lines have been known to exceed 3 hours, and FastPass+ are difficult to secure, so I feel that it's only right to mention it here! If you have Frozen fans in your party (and let's be honest, most parties do!),
Frozen Ever After
 is a can't-miss. You'll see all of your favorite characters, and hear all of the well-known songs!
Take a peek at what you can expect in Frozen Ever After here:
LIVING WITH THE LAND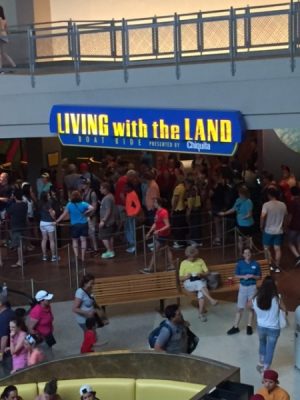 In my opinion, this is one of the most underrated attractions at Walt Disney World. Likely more appealing to the adults (you won't find Anna or Elsa here),
Living with the Land
brings you on a tour of Walt Disney World's greenhouses and provides interesting insight on sustainable farming techniques. Located right next to Soarin', this is a great option for those with sensitive stomachs who can't handle simulator attractions.
DISNEY'S HOLLYWOOD STUDIOS
THE GREAT MOVIE RIDE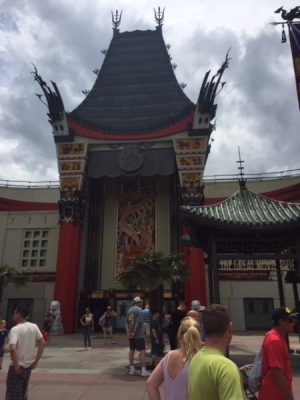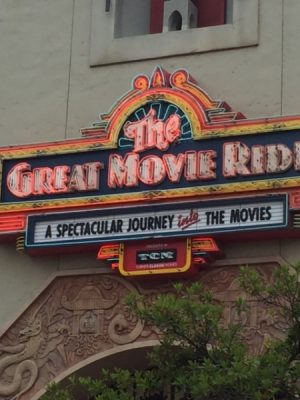 A main focal point of Disney's Hollywood Studios, this attraction is located inside of the Chinese Theater, making it one of the first things you see as you head inside the park. Enter the theater to take a ride inside some classic movies, such as Casablanca, Tarzan, Singing in the Rain, and Fantasia! Though
The Great Movie Ride
may be a bit dated to some, this attraction's nostalgic feel makes it one that I won't miss on a Hollywood Studios trip!
INDIANA JONES EPIC STUNT SPECTACULAR
If you're an Indiana Jones fan, you won't want to miss the
Indiana Jones Epic Stunt Spectacular
! Utilize a FastPass+ to skip the line and score preferred seating for this show that takes you behind the scenes of an Indiana Jones film shoot. You'll see stunts, explosions, and fast-moving choreography that brings an Indiana Jones movie to life. Beware, this attraction has loud noises, explosions, and thrilling special effects, so it's not for everyone.
DISNEY'S ANIMAL KINGDOM
FINDING NEMO – THE MUSICAL
Any Disney veteran knows that the Animal Kingdom can get hot! I'm often looking for a place to step inside and cool down on an Animal Kingdom day, and
Finding Nemo-The Musical
is the perfect spot to do just that! Utilize a FastPass+ to skip the line and head right inside the theater to watch a beautiful production of Finding Nemo. The show includes many songs unique to the production, and uses beautiful larger-than-life puppets. At 40 minutes long, you'll have plenty of time to cool off and recharge so you can "just keep swimming" through the rest of your day!
FESTIVAL OF THE LION KING
Another indoor production,
Festival of the Lion King
is a great place to cool off and enjoy some incredible singing and dancing. The best part, in my opinion? The tumble monkeys doing crazy acrobatics! This show incorporates the crowd, encourages participation and cheering, and keeps guests of all ages engaged!
BONUS: NIGHTTIME SPECTACULARS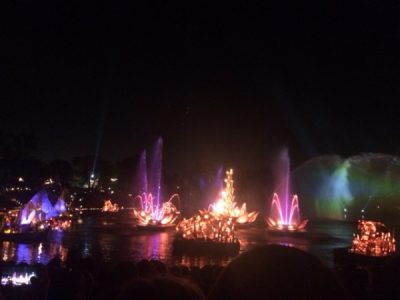 RIVERS OF LIGHT
I'd be remiss to skip over another great use of FastPass+ here: the nighttime shows and spectaculars! If you're looking for something that the whole family can enjoy, fireworks are often a winner. Each park has nighttime shows where FastPass+ is offered, giving those guests prime seating/standing. In my opinion, the best way to see
Rivers of Light
at Disney's Animal Kingdom is to secure a FastPass+, otherwise, you'll be standing in an hour + wait that may only secure you standing room only!
ILLUMINATIONS: REFLECTIONS OF EARTH
If you're a big fan of
Illuminations: Reflections of Earth
at Epcot, a FastPass+ can give you standing room in a special section that allows for prime viewing. Of course, if you don't want to utilize a FastPass+ on an evening show, you can usually find a spot to stand and see the show, but some families choose this option as a way to get the best viewing spot.
What are your favorite FastPass+ attractions for Guests of all ages. Share your thoughts in the comments.
Did you like this article? Make sure to share it with your friends! Check below for easy ways to share!