This post may contains affiliate links for your convenience. If you make a purchase after clicking a link we may earn a small commission but it won't cost you a penny more! Read our full disclosure policy here.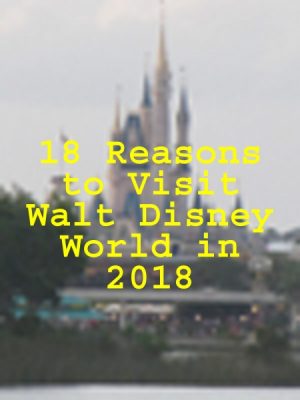 If you have ever wanted to head to Walt Disney World or if you are looking for a reason to head back to Walt Disney World, here are the top 18 reasons to visit in 2018.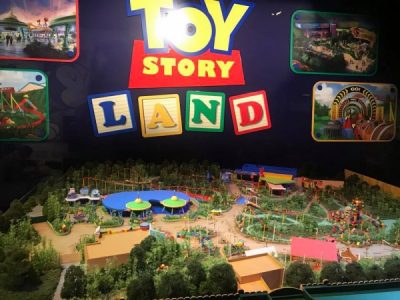 Toy Story Land (Photo by Rikki Niblett)
2018 will see the opening of Toy Story Land.  This new land coming to Hollywood Studios will include two new rides for guests to enjoy.  Slinky Dog Dash and Alien Swirling Saucers will bring excitement back to Hollywood Studios in 2018.  Although we don't know the exact date, many are predicting sometime in May for this new land to open.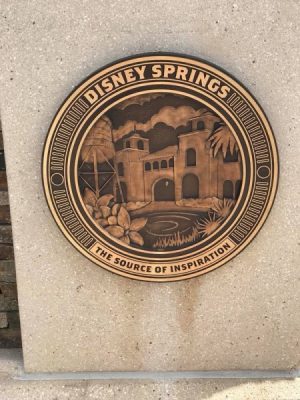 Disney Springs (Photo by Rikki Niblett)
Disney Springs continues to open new restaurants which will bring great fun to everyone in 2018.  Some that are already open are The Edison, Mario & Enzo's Ristorante, Enzo's Hideaway Tunnel Bar, Pizza Ponte. Other restaurants slated to open include Wine Bar George, Jaleo and a new Wolfgang Puck Bar & Grill.  So many options to choose from will bring some great meals for guests to enjoy in 2018.
Fun transportation is another reason to visit Disney in 2018.  Minnie Vans debuted in 2017 giving guests personal transportation around Disney property in fun, Minnie designed vans.  It would seem like this service will continue to grow throughout the 2018 year giving guests more options when it comes to scheduling dining reservations throughout Disney property.
This one seems obvious, but it isn't going to get any cheaper to go.  Prices continue to increase each year at Disney so if you want to save some money, 2018 is the time to go as it isn't going to be any cheaper than it is right now.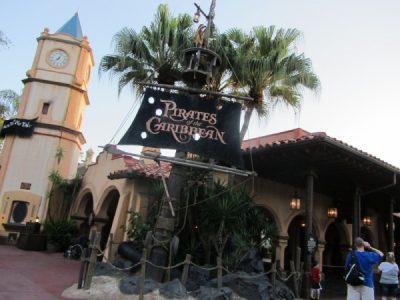 Pirates of the Caribbean
Every year rides go through refurbishments at Walt Disney World.  Many have been completed already or will be done in early 2018 making 2018 a great time to visit and see these rides at their finest.  Mission Space is one example that has been revisited.  Other rides that are seeing a fresh coat of paint and a quick update are Pirates of the Caribbean, Splash Mountain, and The Hall of Presidents.  Knowing these will be done here soon makes it a great time to head down and visit these rides.
In Animal Kingdom, 2018 will bring a new UP themed show.  Taking over for Flights of Wonder, this new show featuring Russell and Dug will take adventurers on a great show.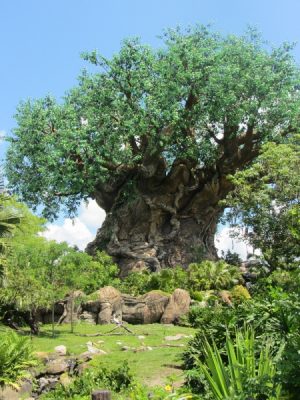 Tree of Life in Animal Kingdom
2018 will bring the 20th Anniversary celebration to Disney's Animal Kingdom.  Opening on Earth Day in 1998, Animal Kingdom on April 22nd, 2018 will celebrate 20 years.  If you are a family of Animal Kingdom, nature or just celebrations in general this will be something you won't want to miss.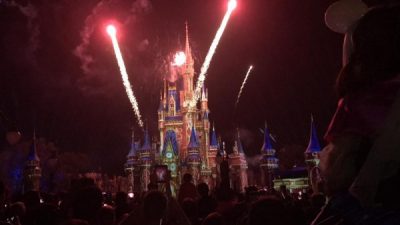 Happily Ever After (Photo by Rikki Niblett)
Another great reason to head down to Disney in 2018 is because there is always something new to see and experience.  Even if you have been every year, Disney constantly offers new experiences for guests.  Some examples of recent new experiences are Happily Ever After in Magic Kingdom, a new dessert party experience in Epcot, fun meet and greets with characters such as Star Lord, baby Groot, characters from Cars 3 and more.  Disney knows that new and exciting experiences will continue to bring guests back over and over and they aren't wrong.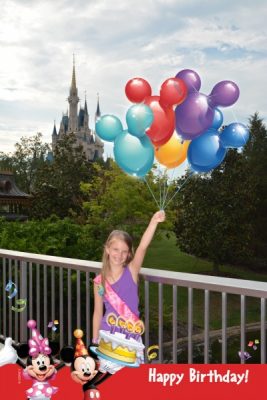 Birthday Fun in Disney
Have something to celebrate in 2018?  Walt Disney World is a great place to do this together with friends and family members.  From birthdays and anniversaries to graduations and baby announcements Walt Disney World is a magical place to celebrate these experiences.
As mentioned before, there is always new things to experience at Walt Disney World.  On the flip side of this, you never know when your favorite ride, show, restaurant or experience might be removed or adjusted.  You don't want to let 2018 go by without experience your favorite one last time.  Last year the Great Movie Ride and Ellen's Energy Adventure were all closed quickly with little warning.  Don't let another year go by without visiting your favorite one last time, just in case.
2018 won't only be cheaper than 2019, but it will also be less busy.  Star Wars Land will be opening in 2019 and will bring in extreme crowds.  Not just the Disney fans will be flocking to these new experiences, but Star War fans around the world are predicted to head to Florida to take in this new land.  Get there before the crowds do and head to Disney in 2018.
A sports fan?  2018 has seen the opening of the new ESPN complex at ESPN World Wide of Sports.  This complex will be host to basketball courts, volleyball courts and numerous dance and cheer competitions.  Seating for 8,000 will bring many spectators to these events.  If you are a sports fan, this is something you won't want to miss out on.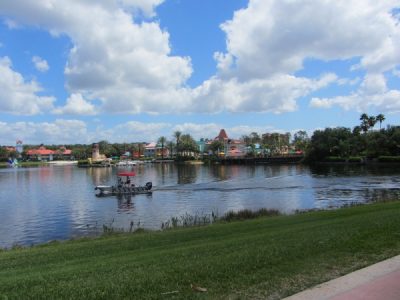 Caribbean Beach Resort
Throughout Disney resorts new improvements are being made.   Renovated rooms have started to open up to guests at Pop Century, Yacht Club and Caribbean Beach Resort.  Be the first to stay in these new and improved rooms.
2018 will see changes to the Walt Disney World dining plans.  New for 2018 is the addition of alcoholic drinks for those 21 and older.  Take advantage this new option at quick service and table service restaurants throughout the Walt Disney World property.
It was just recently announced that some of the Disney good neighbor hotels wills start to receive perks in 2018.  At select hotels off Disney property, guest will be able to take advantage of dining and FastPass+ reservations at the 180 and 60 day marks typically saved for those staying at a Walt Disney World Resort.  Guests at these select hotels will also be able to take advantage of extra magic hours.  2018 will be a great time to visit Disney as there are even more options for resorts.
Walt Disney World will allow you to have an all inclusive vacation.  With the three different dining plans offered at Walt Disney World, guests are able to experience an all inclusive trip.  When booking a Disney vacation, you can include your resort, tickets and food all in.  This allows you to head down to Disney all prepaid and ready to enjoy the magic.
2018 will be a great time to visit those unique Epcot events.   The Epcot International Festival of the Arts has returned in 2018 for guests to experience once again a mixture of art and food in one.  Also, don't forget those Epcot favorites such as Epcot's International Food and Wine Festival and Epcot's International Flower and Garden Festival.  These annual events are great reasons to head down to Walt Disney World to experience unique food and experiences at Epcot.
You won't want to miss Mickey's Very Merry Christmas Party and Mickey's Not So Scary Halloween Party in 2018.  These annual events in Magic Kingdom are a great reason to head down to Walt Disney World.  Experience the smells, sounds and sights of the seasons during these magical times of the year.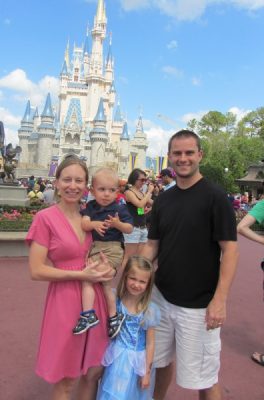 Family Magic
The main reason to head to Disney in 2018 is to experience the magic.  There is no where else you can experience to joy and happiness like you will in Walt Disney World.  As you experience that favorite ride for the first time or the 100th time, you won't regret a trip to the happiest place on Earth in 2018.
What are you looking forward to experiencing at Walt Disney World in 2018? Share in the comments!
Did you like this article? Make sure to share it with your friends! Check below for easy ways to share!