This post may contains affiliate links for your convenience. If you make a purchase after clicking a link we may earn a small commission but it won't cost you a penny more! Read our full disclosure policy here.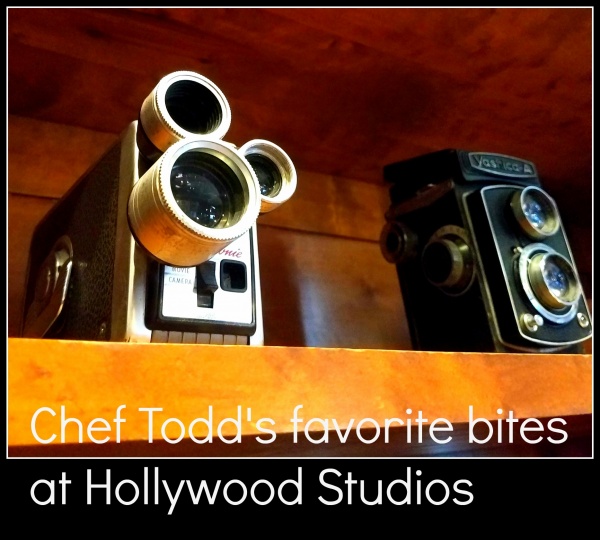 Imagine this scenario. You are planning your next Disney trip, and you run into this dilemma: Everyone you talk to tells you there is nothing good to eat at Disney's Hollywood Studios. And you are thinking…Wait a minute, I have two days planned at that park! What are we going to do?…Fear not. Some of my favorite dining spots are located there. While the sheer volume of counter service food is not quite on par with Epcot, I do think there are a few good-to-quite-good options. As for table service, one of the top handful of restaurants in all of The World is here, along with a few strong runners up.
One of my favorite pizzas calls Disney's Hollywood Studios its home, as well as two of my favorite burgers. The second best fried chicken (behind Homecomin') can also be had, and you can get it served to you by THE best bartender on property. Throw in a couple really cool lounges, and a fun snack, and I think you will find more than enough to solve your culinary conundrum.
Counter Service
Counter service food gets the brunt of the abuse, so we will start there. I do admit that there are not a huge number of stars, but I think these next few dishes will definitely get you through your day.
Legitimately one of my top 5 burgers. It all starts with a juicy Angus patty. Mounded on top are crispy fried/wispy thin onions. Lettuce, tomato and pickles finish, and nothing else is needed. Except mayo, of course. THE condiment for burgers. The fries here are excellent too.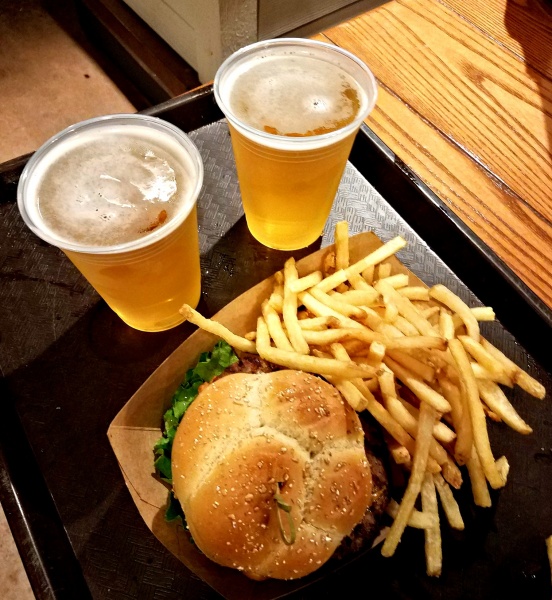 Ok. I do realize that this is a pretty basic dish, but very good nonetheless. The hot dog is all beef and delicious. The chili is meaty and not too spicy. Top it off with onions and cheese, toss in a frosty Yuengling, and I am all set for a nap in Voyage of the Little Mermaid. (Don't tell my friend Shayley, Ariel is her favorite!!)
I am not a fan of Star Wars. At all. <ducking> So the themed items here don't really thrill me. But, I do like to sneak in here for this sandwich.  This one is the exact opposite of the chili dog. Light and cool (no nap needed) The star of the stack is the ciabatta bread, a perfect vessel for the fillings. Chewy fresh mozzarella, Florida tomatoes and a surprisingly good pesto. Add in some peppery arugula and this ends up being a pretty decent sandwich.
So, this is the play here. Order any of the flatbreads, they are all good. The crust is thin and crispy, and the sauce is great. They all come with a Caesar salad. This Caesar is excellent. Now, dump the salad onto the pizza. I know this sounds weird, but the cold greens on the warm crust is awesome! You have to trust me on this. I'll keep an eye out when I walk by to see if anyone read this. The Chicken Caesar is good too, and only 9 bucks.
Honorable Mentions
Fried Green Tomato Sandwich( Rosie's All American)
Mediterranean Chicken Salad (ABC Commissary)
Chimichurri Steak (ABC Commissary)
Disney has really stepped up its game the last few years with the addition of a number of really high-quality lounges. Nomad Lounge (Animal Kingdom), Geyser Point (Wilderness Lodge) and Trader Sam's (Poly) and even the new BaseLine Tap House at Disney's Hollywood Studios, to name a few. Two of my favorites are these two old school hangouts: Tune-in Lounge and Hollywood Brown Derby Lounge.
Lounges
This is a perfect little hideaway, even though it is completely out in the open. Cozy and relaxing. Tucked in a shaded area just outside of the restaurant, on the corner of Sunset Blvd. It has 8 or so tables, and a private bar. There is a small plates menu that is unique to the lounge. Chorizo encrusted shrimp is crispy and spicy. Delicious. The Wagyu beef slider is phenomenal, and is paired with an equally good duck confit slider. Tamarind glazed pork belly is killer, too. There is also a decent view of the Star Wars festivities if you are interested. Great spot to sit and people watch.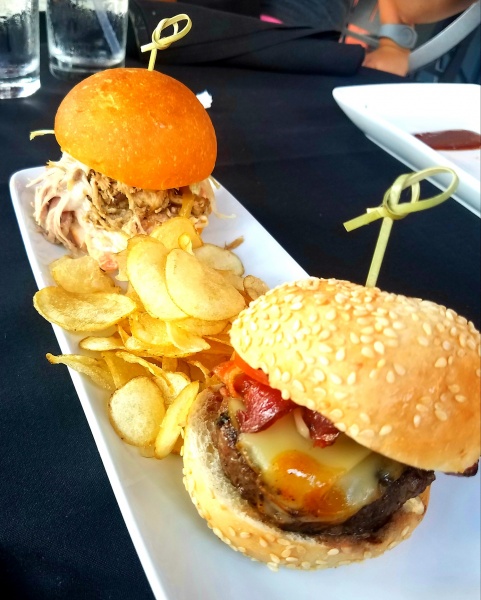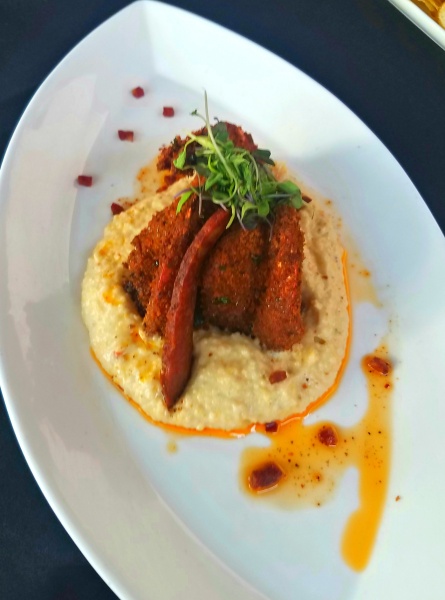 By no means is this place cozy and relaxing. Quite the opposite. It is always hopping with families waiting to dine at 50's Prime Time (it also shares a space with Hollywood and Vine) Be patient, and you can sneak into a spot at the bar. If you can swing it, try to make it when Julie from Niles, OH is behind the bar. (Thu,Fri,Sun,Mon) She is the BEST. Funny, sarcastic, a little mean ( it is 50's, after all) and the fastest I have ever seen. One thing I have noticed when I am sitting at a Disney bar: There almost always seems to be an off-duty cast member or two enjoying a beverage. Especially here and at Yak and Yeti (Animal Kingdom). This is usually a great source of WDW information/gossip/dish, and a lot of fun to listen to.
Tune-in offers the full 50's menu service at the bar. This means FRIED CHICKEN. This is some of the best around. Juicy, briny and ultra-crispy. The pot roast is excellent as well. If you are just looking for a snack, try a stack of the onion rings. The horseradish dipping sauce will make your day.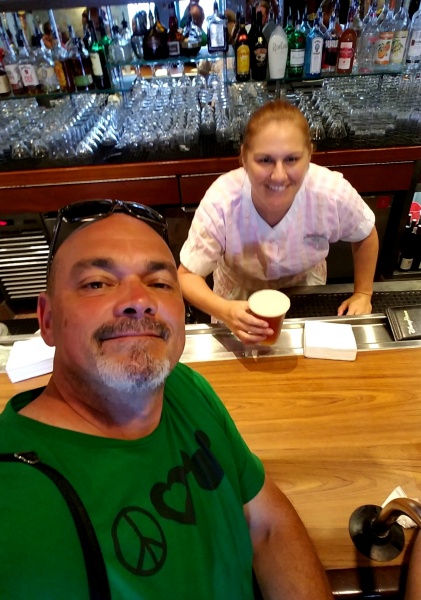 Table Service
Table service dining in Disney's Hollywood Studios also delivers. Hollywood Brown Derby is as good as it gets. Mama Melrose is a serviceable Italian joint. Sci-Fi Dine In is a very unique experience with great burgers. 50's Prime Time is peachy keen(see what I did there?) Hollywood and Vine, while still trying to find its identity, is a decent character buffet.
Top-of-the-line food. Impeccable service. Old Hollywood atmosphere. Top 10 on property.
Kitschy and fun. THE ultimate place to cool off. The BBQ burger is in my top handful in Disney, and the seasonal burger is usually a winner.
Coming from an Italian, I have no problem with the food here. It is not world-class, but more than respectable. The calamari is delicious. I had the mushroom flatbread the other day, and I thought it was one of the top few pies I have had on property. The strip steak is a sleeper dish, served with a fantastic mac 'n cheese. This is also a great spot to take advantage of the Fantasmic! Dinner package.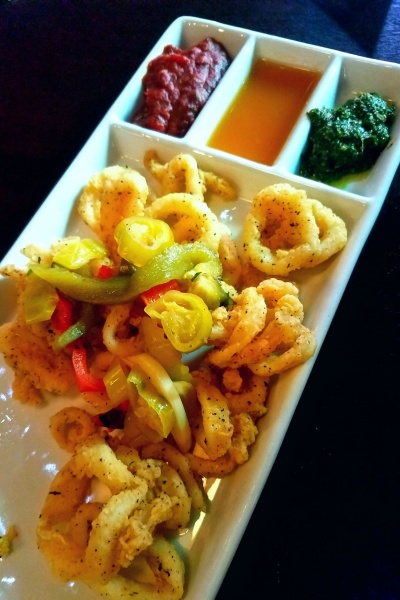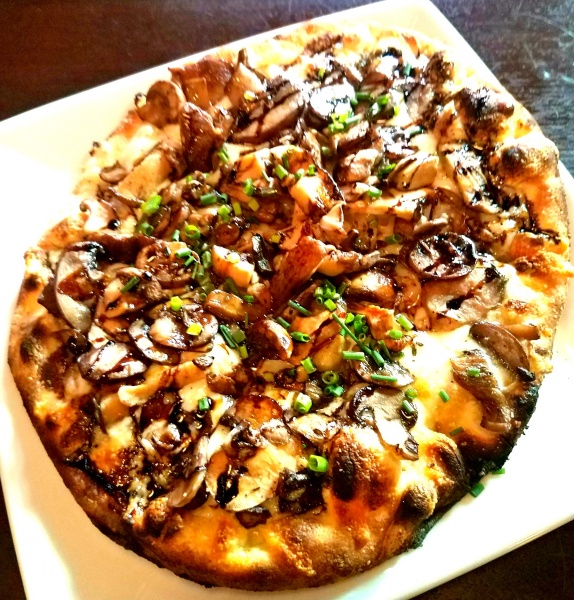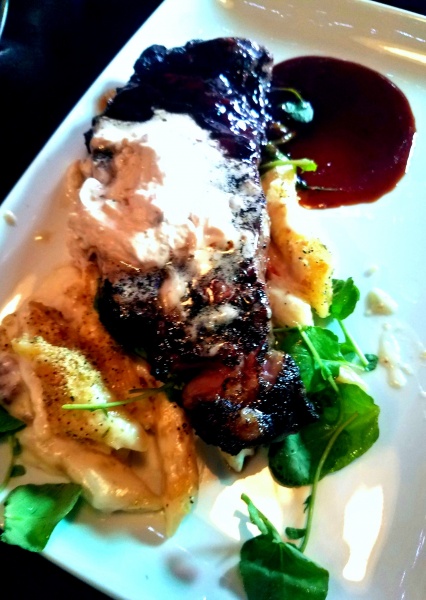 Love. This. Place. Another throwback theme. 50's reruns on the tvs. Homestyle cooking. Great milkshakes. Rude family members harassing you. Just a fun place to bring the group.
Snacks
When I said that one of my favorite snacks was here at Disney's Hollywood Studios, you probably thought I was talking about the Carrot Cake Cookie. It is fantastic. But my favorite is just one shelf below it in the display case at Sweet Spells on Sunset Blvd. It is the English Toffee. Crunchy, rich toffee covered in chocolate and crusted with nuts. As good as I have ever had.  I could eat it all day. Give it a shot. Heck, give both of them a shot!
So, the next time someone tells you there is nothing good to eat at Disney's Hollywood Studios, just smile and nod politely. Deep down you will know that there are plenty of good eats to fill your park days. So don't skip out early on this one. Stay and eat. Now I am craving fried chicken! And toffee!
What is your favorite restaurant at Disney's Hollywood Studios? Share why in the comments!
Did you like this article? Make sure to share it with your friends! Check below for easy ways to share!