This post may contains affiliate links for your convenience. If you make a purchase after clicking a link we may earn a small commission but it won't cost you a penny more! Read our full disclosure policy here.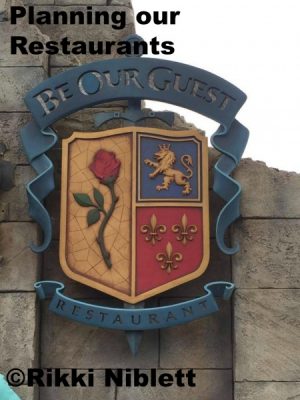 Our most highly coveted restaurant!
As I discussed in an earlier post, planning our multi-generational trip to Walt Disney World is proving to be slightly less involved than the invasion of Normandy. Departures and arrivals from three different states, an age range of preteen through senior citizen, and differing tastes, likes and preferences all have to be taken into account.
We have several email threads open on the topic, and recently we had a three way conference call to discuss one of the most important aspects of our trip: where we wanted to eat!
One of the first things we decided is not to make a dining reservation for every single day of our trip. We decided that four nice, sit down meals would be perfect for our group.
After about an hour, this is what we came up with:
ARRIVAL NIGHT: KONA CAFÉ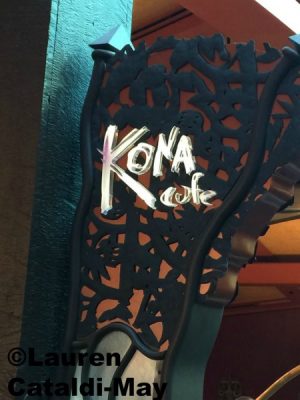 My parents and sister are driving to Walt Disney World, whereas we are flying in. We used our credit card points to partially pay for our flights, and found that the best flight would get us in to Orlando in the late afternoon.
So we decided that while the rest of the family would spend the day in the park, we wouldn't use a park ticket this day. We are all going to meet for dinner at the Polynesian Village Resort, where we'll be staying. On a trip long ago, my sister and her husband ate lunch at the Kona Café. My brother-in-law, a fabulous cook, declared that it was one of the best Asian meals he had ever eaten. After dinner we will get settled into the resort and then head to the beach to see the Magic Kingdom fireworks.
ANIMAL KINGDOM DAY: TIFFINS
One of things I warned my family about is not to simply book restaurants we've tried and enjoyed in the past. My last trip to the World was in 2014, and it's astounding how many new restaurants have opened since then.
We know we're going to spending at least a full day in Animal Kingdom to check out Pandora. So we decided that we'd splurge for the restaurant that has been getting excellent reviews, Tiffins.
EPCOT DAY: TOKYO DINING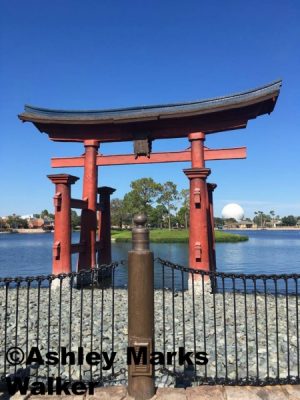 Everyone in my family loves Epcot. My daughter has insisted that we visit Future World and also go shopping in the Japan pavilion to look for a stuffed Totoro. Many people in my family love sushi, so we decided to have dinner at Tokyo Dining.
COUNTER SERVICE AT HOLLYWOOD STUDIOS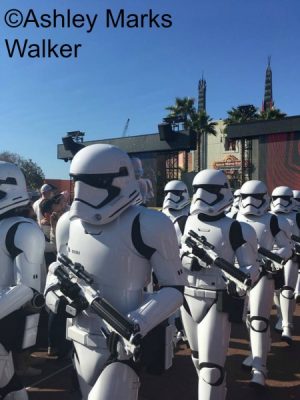 As a group, we decided that none of the table service restaurants at Hollywood Studios really excited us. Plus, this is the park we'll probably be spending the least amount of time at. We are fine with eating at counter service restaurants on our Studios day.
MAGIC KINGDOM: BE OUR GUEST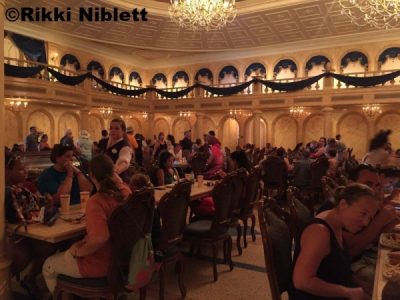 I know, I know. Dinner at Be Our Guest is one of the hardest reservations to get at Walt Disney World. However, my sister and her family have never stepped into this restaurant. The rest of us really want her to be able to experience this magical space.
So, our first choice for this Magic Kingdom restaurant will be dinner here. If that doesn't work, we'll try to get in for lunch. If that fails, we'll settle for a late breakfast. Of course, there is a chance that we won't be able to get a seating for any of those meals! In that case, we have another back up choice.

This restaurant opened after all of our last trips, so in the likely case that we can't snag Be Our Guest, we'd be more than happy to settle for this restaurant. Any place that has "Back Side of Menu" printed on the back of the menu is all right in my book.
So the next step is to be ready as soon as our reservation window opens, 180 days before our arrival night. My poor sister, being the only one in our family who lives on the East Coast, will probably be the one yawning and sleepy hovering over the computer to get these reservations. Will we get them all? Stay tuned….
Did you like this article? Make sure to share it with your friends! Check below for easy ways to share!