This post may contains affiliate links for your convenience. If you make a purchase after clicking a link we may earn a small commission but it won't cost you a penny more! Read our full disclosure policy here.
I've talked before about the most underrated attractions at Walt Disney World, now let's talk the most overrated attractions at Walt Disney World!
This is going to be a tough one for me, because there are truly no bad or super overrated attractions at the Walt Disney World theme parks. With that said, there are some that I have a tendency to skip, or not be too upset if I miss. If you're at the Walt Disney World parks and notice some rides have a long wait, here are some of the ones that I think are worth skipping.
I am definitely in the minority here, but I totally think Test Track is overrated. At least, it is for older kids & adults. It is essentially just a fast car, which is super fun, don't get me wrong, but it's not one that I get torn up over if I miss it. In addition, this is one of the few rides that has a single riders line. Pro tip-take advantage of that so you don't have to waste a FastPass+ on it! If your party is older kids or adults, definitely check this out. Often times, you'll still end up in the same car. Just in front of, instead of next to.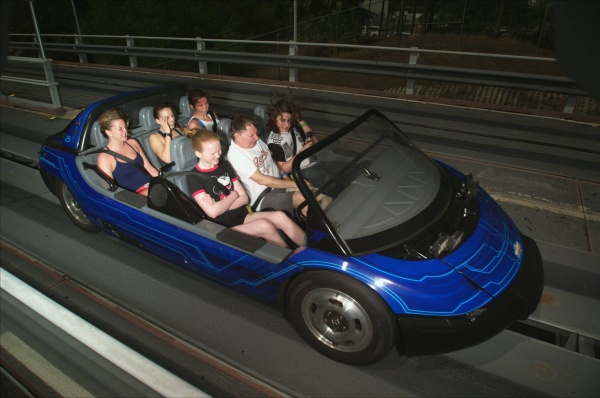 Finding Nemo: The Musical
A cute little musical on property that is good for those Nemo fans in your party, but it is definitely not one of the better shows on site. It's not a super popular show, but I do think it is a little overrated. I will say, I absolutely love their use of puppets & lighting techniques, and it's worth checking out once! I check this one out once every few trips, but is not a must do for me, if I have other things I want to see. Don't get disheartened if you can't make this show-you aren't missing a ton! I would prioritize the other shows in Disney's Animal Kingdom, like Festival of the Lion King or Rivers of Light.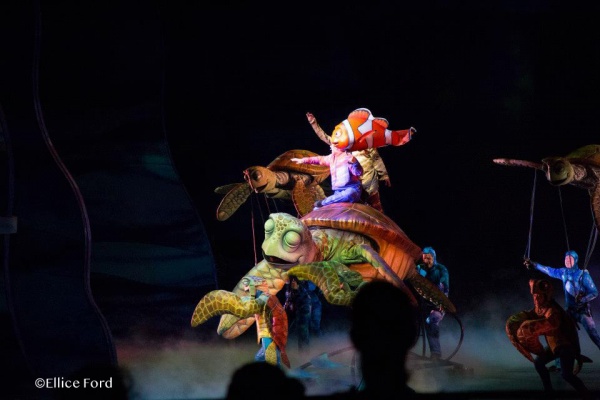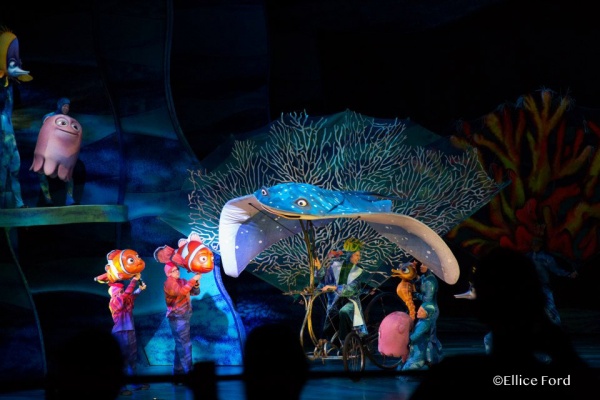 I will say, I absolutely love Peter Pan's Flight. However, there always seems to be a crazy wait for this one & I cannot understand why. It is a cute ride, especially for those little ones, or those who are a kid at heart (like me) but I do not feel it is worth more than maybe a 30 minute wait. The wait for this attraction is usually at least 90 minutes or more, depending on time of day & season. If you want to hit this one, I'd suggest trying for a FastPass+ or hit it first thing in the morning, or at the end of the night. It's worth checking out, but it is not worth the long line.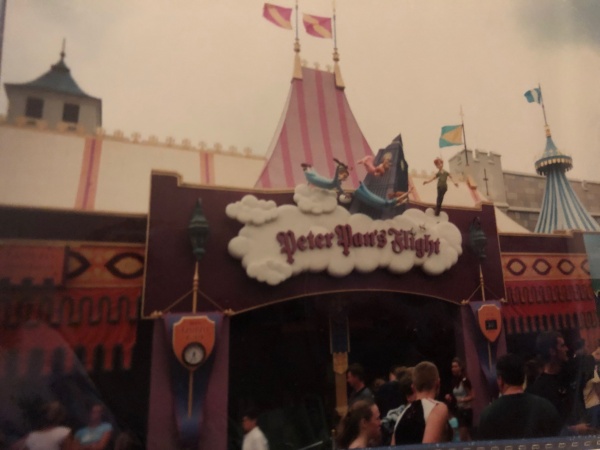 This is another one that is super fun for the kiddos, but I feel it's something most can find locally at home. There is nothing super special about Tomorrowland Speedway & the line is typically long. If your little ones must do this one, definitely try for a FastPass+ or knocking this one off right away. If the wait time is long, I would try for something else! (FYI-This attraction is currently closed to make way for the construction of the TRON roller coaster!)
A cute educational ride in Epcot, this one doesn't interest me that much. It's a little boat ride that takes you behind the scenes & explores how agriculture & greenhouses make this world work. There aren't a ton of rides in Epcot, which is why I think this one gets a fair bit of attention. I've only ever done this one once & I haven't since. I think educational rides are important, and if learning & agriculture is your thing, definitely add this one to your list. If it's not your thing, I'd give it a pass!
This is another ride in Epcot, inside the big monumental Spaceship Earth globe which is recognized as the park's icon! It is definitely neat to experience when the wait times are low. It takes Guests on a journey through time, while you learn where we came from & where we're going. The line for this one can be a bit long depending on the time of day, and it's not something I would waste a FastPass+ on. If the line is short, definitely check it out! If it's long, I'd give it a pass.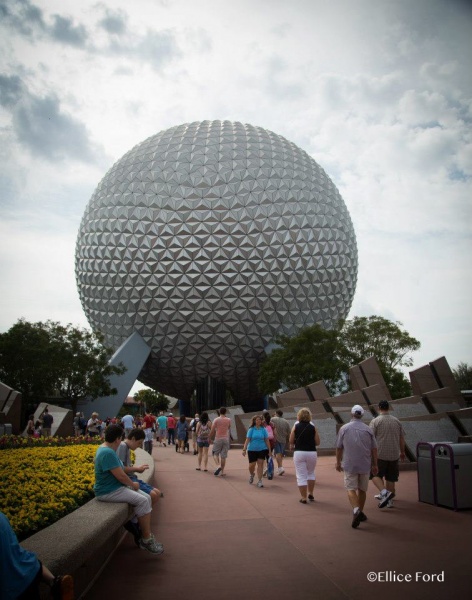 Carousel of Progress is a classic gem in Magic Kingdom. I call it classic, because it is super popular for the simple fact that its a traditional ride in the Disney parks. The ride takes you on a journey showing how technology has changed our life. Many of the animatronics in this attraction have been there since the park opened! It's a ride I love to check out, but when there's a long line, I typically pass.
For the First Time in Forever: A Frozen Sing-Along Celebration
While this one is perfect for the Frozen fan in your life, I actually think this one is a little overrated! Anna & Elsa take guests through a musical storytelling. It is super interactive and almost all guests are invited to sing along. It really is a cute & fun show, but I'm not sure I understand the attention it gets. If it was a musical, similar to Beauty & the Beast-Live on Stage, I could understand. The wait times are usually quite long & I don't like to waste a FastPass+ on it. Again, if you have a Frozen fan in your party, it's a must do. But I wouldn't wait long for this one!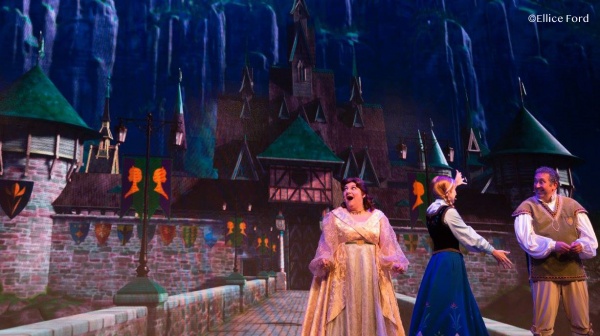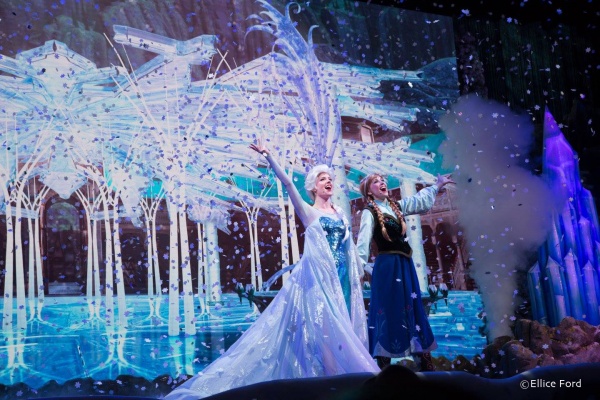 There you have it! Walt Disney World's most overrated attractions (in my opinion). (Editor's Note: And trust us…in editing this one….even we disagreed with a few listed! But that's the fun of the discussion. We guarantee you'll have an opinion.) So what are your most overrated attractions in Walt Disney World? Share with us in the comments, or on Facebook or Twitter!
Did you like this article? Make sure to share it with your friends! Check below for easy ways to share!
Want to visit the Walt Disney World Resort? Contact The Magic for Less Travel for more information and a free, no-obligation quote.