This post may contains affiliate links for your convenience. If you make a purchase after clicking a link we may earn a small commission but it won't cost you a penny more! Read our full disclosure policy here.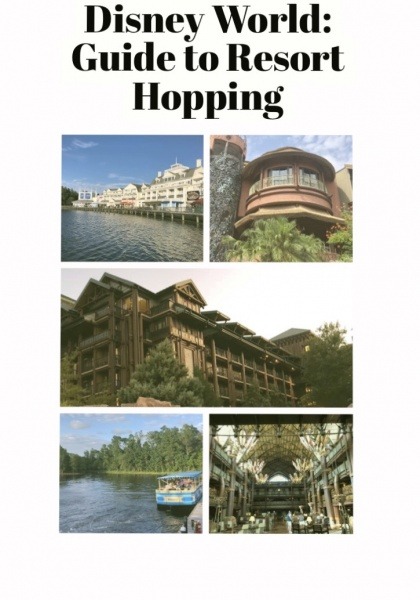 Walt Disney World is so much more than just the parks. It's easy to immediately picture the castle, or any other park, when we close our eyes & think of Disney. However, there is so much more to explore – almost enough to be considered it's own county! I resort hopped on my last trip, so here's my guide on why you should too, and how to make the most out of your visit.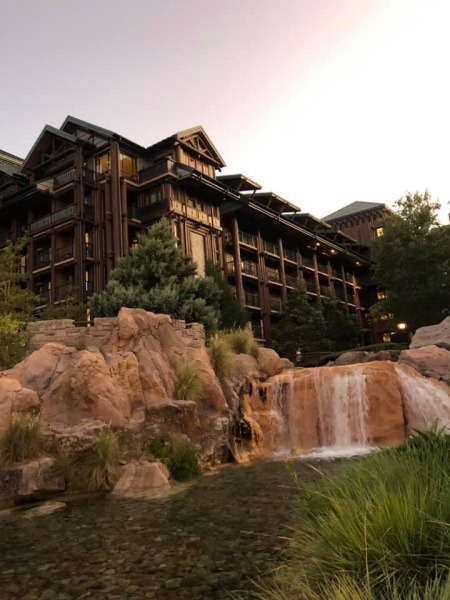 Did you Know?
Did you know that Disney World has it's own fire station, McDonald's, Lyft service (Minnie Vans) & upscale neighborhood, where yes, you can buy a home. That doesn't include Disney Springs, the downtown type district, equipped with a movie theater, bars, restaurants, stores & entertainment. It also doesn't include the many bodies of water where you can go fishing & boating on property. Last but not least, there are over 25 resort hotels on property, and anyone can explore them! You don't need to be staying there, or at any Disney hotel for that matter, to explore. You could take a Walt Disney World vacation, and not even step inside a theme park. In fact, resort hopping is one of the most fun things to do! 
On my recent solo trip, checking out some resorts was high on my itinerary. I had already visited a few, but mostly the ones on the monorail loop or the Boardwalk. This trip, I wanted to see as many as I could. I intentionally scheduled a lot of my table service meals at these resorts, so I could indulge but also, it forced me to get there to explore.  I am going to dive into my (pretty detailed) guide to resort hopping!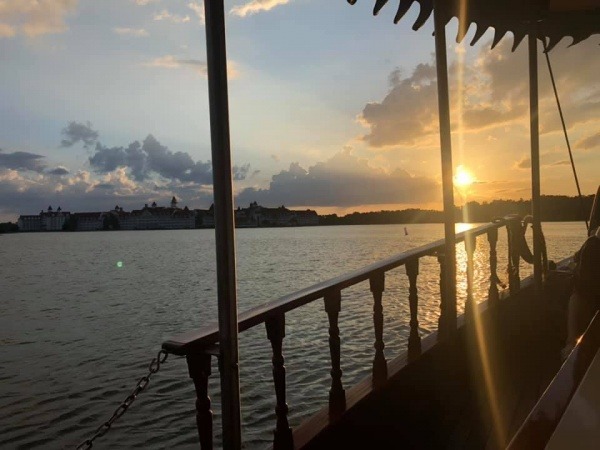 Resort Dining 
Dining at Walt Disney World is one of the best things about a vacation. Don't just stick to the parks for your meals, again, you can dine at any resort, whether you are staying on property or not. Some of the best dining options are outside the parks. Whether you are looking for table service, or just quick service, definitely try to grab some resort meals.  
In no particular order, here are some of my favorite food options at the resorts.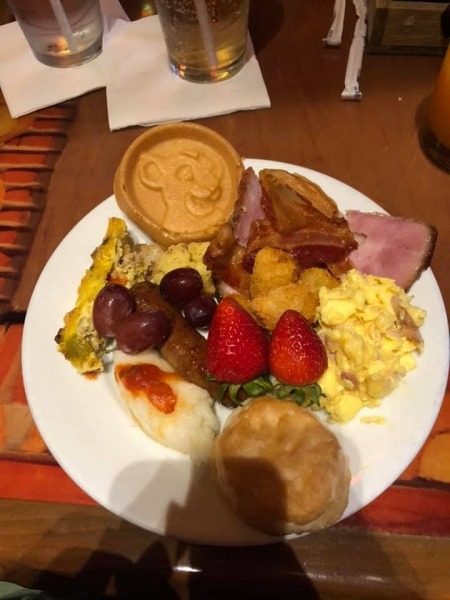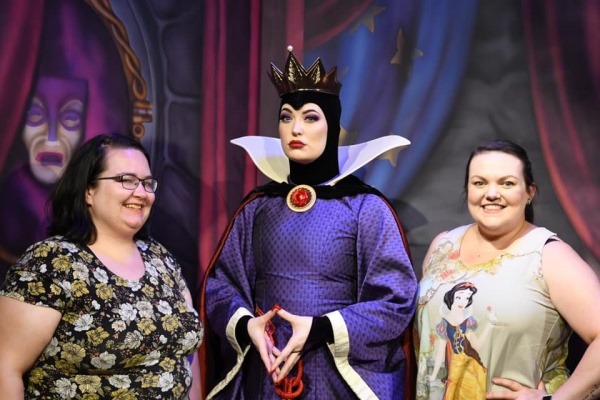 Planning Which Resorts to Visit
So you've decided you want to resort hop on your next Walt Disney World vacation. Good idea! Now you need to decide where you want to visit. It is impossible to hit them all on your trip, unless that's all you're doing. Create a list of places you want to visit, taking your dining choices into consideration. Make a list in order of importance so that if you don't get to them all, next trip you can knock out some more!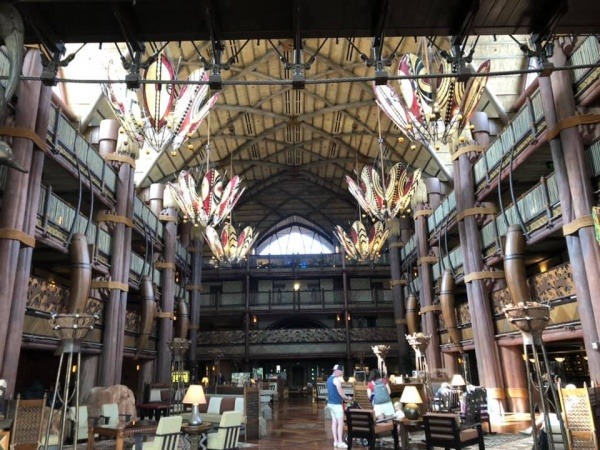 If you're going on a short vacation, stick to resorts that are close to the parks. This way, you can sneak away for a mid day break or dinner. If you're going on a longer trip (like I did) choose a couple days to take a break from the parks & spend the day resort hopping. I did this two days during my trip, but I did visit other resorts throughout my stay.  
Search the resort options on the Walt Disney World site to choose which ones are most important to you. Below is a list of resorts that are close to the parks. In addition to bus transportation, you can also take advantage of the quicker modes listed below. All other resorts, I would suggest saving for an off park day.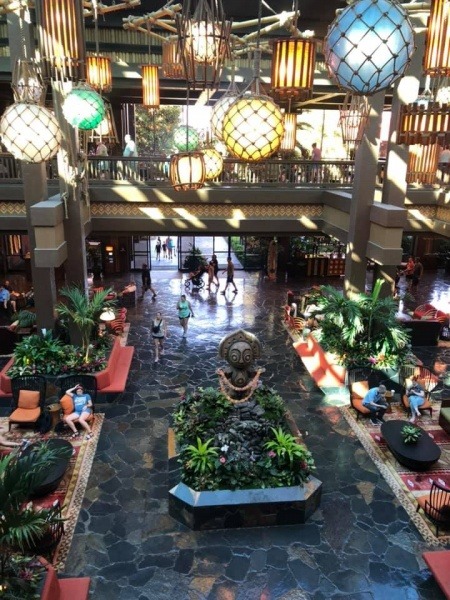 Magic Kingdom Area
Accessible by Boat
Fort Wilderness 

 

Wilderness Lodge

 
Accessible by Boat & Monorail
The Grand Floridian

 

The Polynesian

 

The Contemporary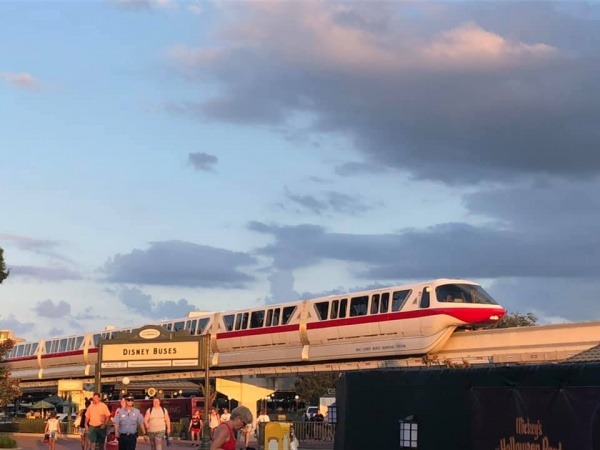 Animal Kingdom Area
Accessible by Bus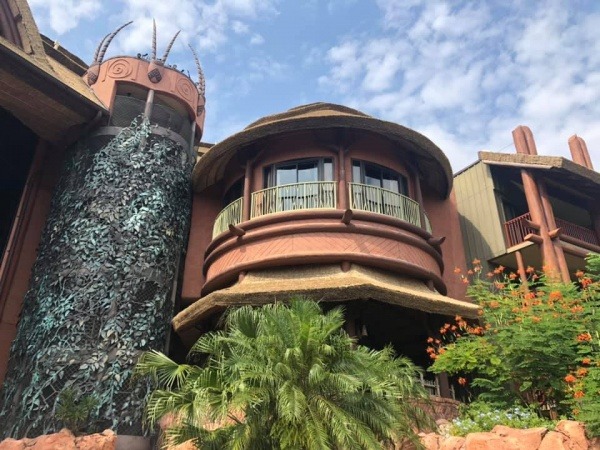 Epcot & Hollywood Studios
Accessible by boat 
The Boardwalk (also accessible by walking trail)

 

Yacht & Beach Club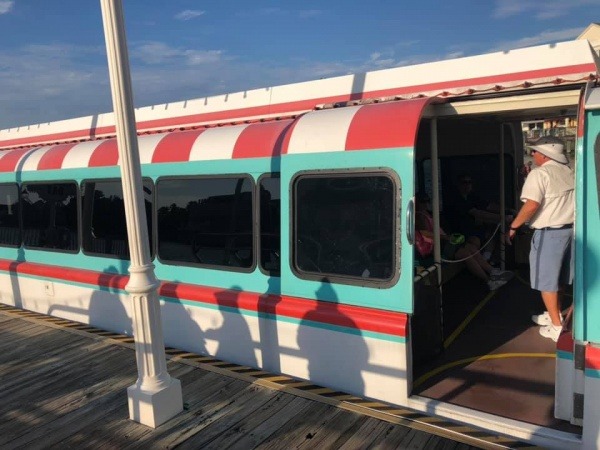 Accessible by Skyliner
Pop Century
Art of Animation
Riviera
Caribbean Beach
Planning Your Resort Hopping Experience
Ok, now that you have nailed down where you want to visit, why not check out any resort activities that might be happening? You should be able to find this on the Disney World website, or by asking guest services.  
Important note – pool hopping is unfortunately not allowed. Some of these resorts have some amazing pools. But if you want to swim in them, you have to stay there! Many of the deluxe resorts require you to swipe your MagicBand before entering, and some pools have Cast Members checking bands regularly.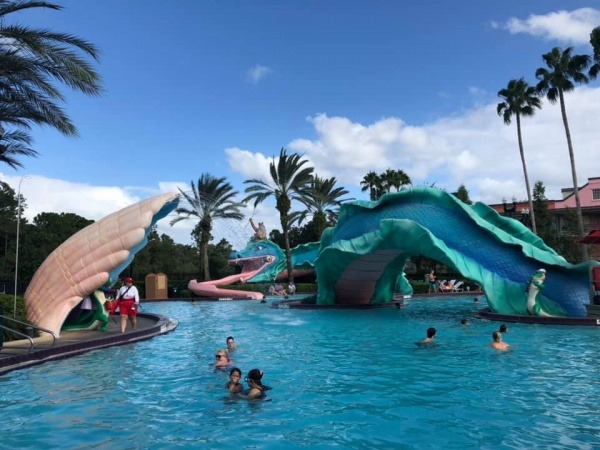 If you're a hidden Mickey hunter, there are always hidden Mickeys throughout the resorts, so keep your eyes peeled! You can also do things like an outdoor movie, or have a campfire with Chip & Dale at Fort Wilderness! That's right. You can roast s'mores with the chipmunks. Best part? This event is totally FREE! Music, fire & characters are provided. All you have to buy (or bring from home) is a s'more's kit which is around $9.
At Animal Kingdom Lodge, you can also visit the animals in the savannah. While there are animals at both Jambo House & Kidani Village, the giraffes, zebras & popular animals are at Kidani Village. I only managed to hit Jambo during my stay so I was a little disappointed, but the Animal Kingdom Lodge was phenomenal to explore.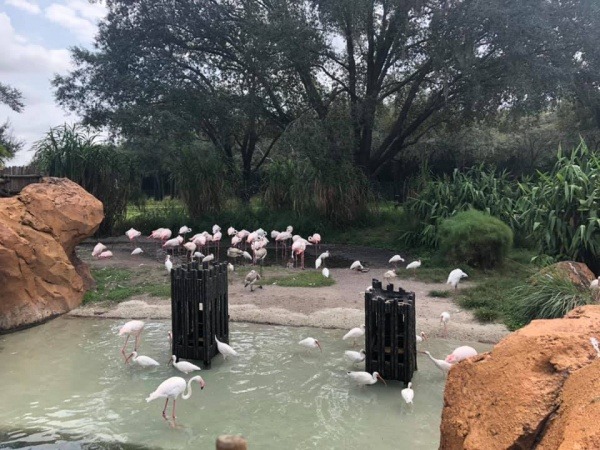 You can also view the fireworks shows from some of the resorts. The Magic Kingdom Happily Ever After fireworks can be viewed from the Polynesian & Grand Floridian beach, or the viewing balcony at the Contemporary Resort. Note that the Contemporary is reserved for guests who have dined at California Grill that evening.
One evening, I chose to head over to the Polynesian, grab a seat on the beach & enjoy the fireworks view. The music is piped in, the sand is so soft & it was perfectly magical! It can be quite crowded, particularly in the middle where the viewing is optimal. I wasn't to concerned about prime viewing, so I headed to a more vacant area to enjoy them. Definitely a highlight of my trip.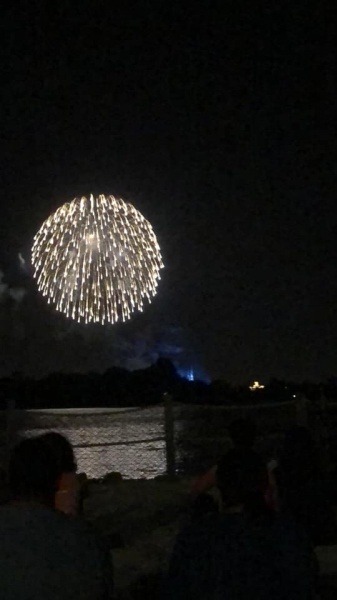 My favorite part of resort hopping is soaking up the ambiance & checking out the bars. At the Polynesian, I headed to Trader Sam's Grog Grotto. It was my first time & the wait list was long, but it was so worth it. It's a very interactive bar, that looks like a tiny hole in the wall but it is so much more. Depending on the type of drink people order, the server will do something silly. One guy ordered water, and the waiter brought it out sporting a rubber ducky floaty and spraying people with a tiny water gun-it was a riot!! The entire bar lighting also shifts when a "storm" happens. Do yourself a favor & add it to your must do list! The experience, the drinks & my mug that I got to take home was worth the hour I had to kill at the resort.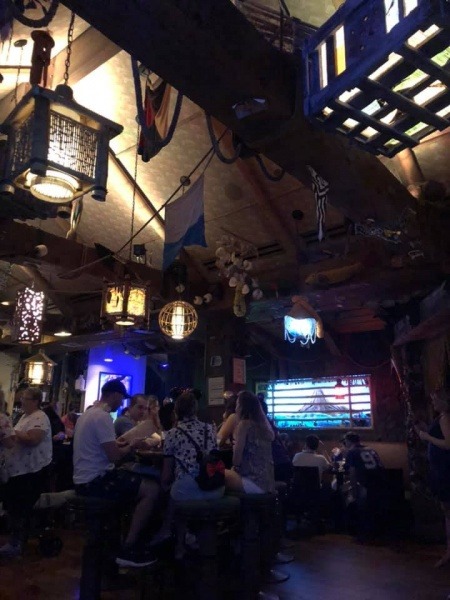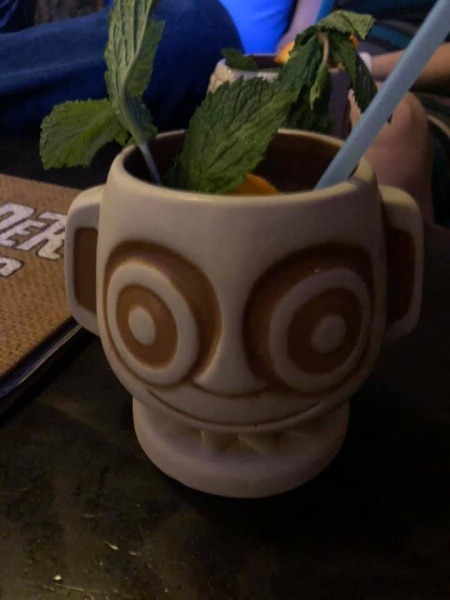 For more fun things to do at the resorts, you might want to check out my free/affordable bucket list & splurge worthy bucket list options for a more comprehensive list.  
Transportation
If you are staying on Walt Disney World property & don't have a vehicle, you might want to do some research about the best way to get to your destination. Unfortunately, Disney transportation is not ideal for resort hopping. The buses do not go resort to resort, and water/skyliner/monorail transportation only gets you so far.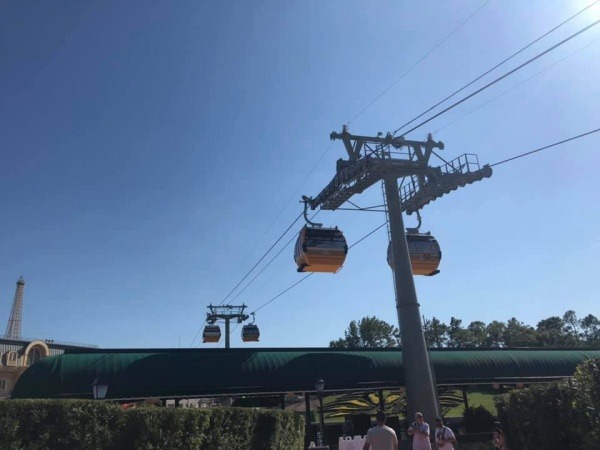 I stayed at All Star Music & typically had to take two modes of transportation to get places. For example, on the day I went to Wilderness Lodge, I had to grab a bus to Magic Kingdom & then the boat to Wilderness Lodge. Uber is always an option too if you don't want to deal with transportation. I actually did this a fair bit. With the Skyliner now open, you may want to research your options there as well. It wasn't open during my visit. On my full resort hopping day, this was how I mapped my day.

Uber to Fort Wilderness

 

Boat to Magic Kingdom

 

Boat to Grand Floridian

 

Boat back to Magic Kingdom

 

Bus to Port Orleans French Quarter

 

Bus to Magic Kingdom

 

Monorail to Polynesian

 

Uber home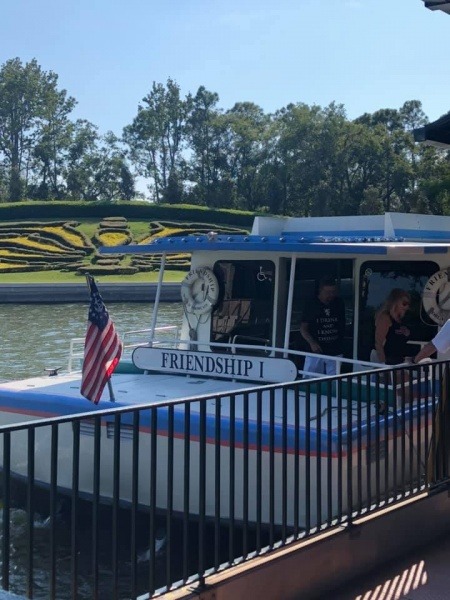 In hindsight, I did not research this one enough before I went. I knew there was an internal bus system at Fort Wilderness because I had been before. What I didn't know, was Uber could only drop me to this bus stop instead of all the way in. Fort Wilderness is massive, whether you're visiting the campgrounds or the cabins, and that internal bus system can take forever. What I also didn't know, was the Magic Kingdom boat dock was right next to the settlement, which is where my Trail's End Restaurant reservation was. Although it would've meant a bus then boat situation, it actually would've been much  quicker.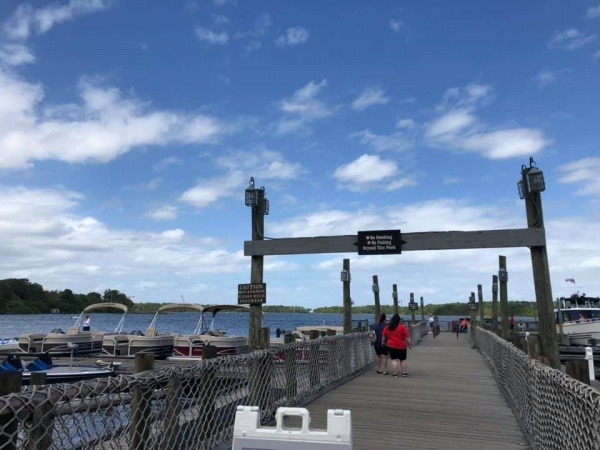 As you can see, it is a bit of a headache, but it didn't feel like a hassle at all. I actually got a ton accomplished! Two key things to research transportation wise; which park is closest to your hotel & how you can make use of the boat transportation. The boat transportation is the best mode, in my opinion. There is rarely a line, it's quick & rarely breaks down. 
Obviously, if you have a vehicle you can bypass Disney's transportation. Just keep in mind, some resorts may not let you park if you do not have a dining reservation.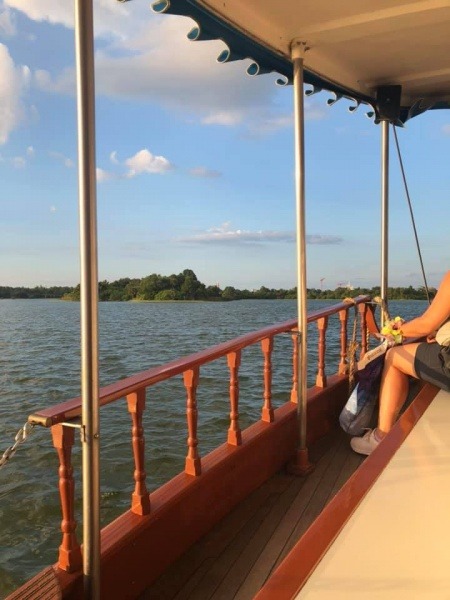 My Favorite Resorts
I will put these in order of my favorites. This is by no means a full list of the resorts, just some that I think are worth exploring-that I have visited so far. Maybe it will help you make some decisions for your resort hopping day! 
The Polynesian
This resort is one that I have always loved from the moment I stepped inside many years ago. Maybe it's the islander in me, or maybe it's the Hawaiian culture. There is something about it that is so calming, nostalgic & happy. I feel at "home" every time I visit this resort. You truly do feel like you have been whisked away to a tropical retreat. I love visiting the bars, restaurants & the beach here too.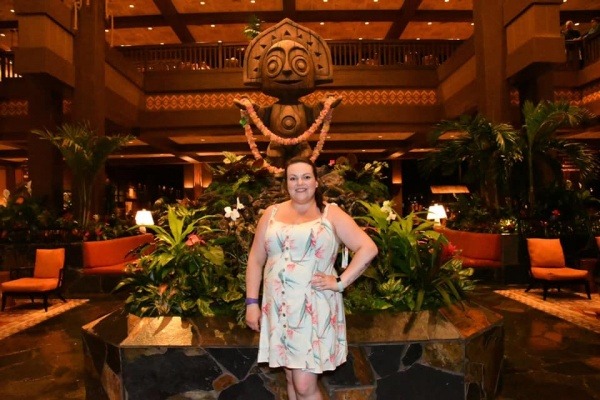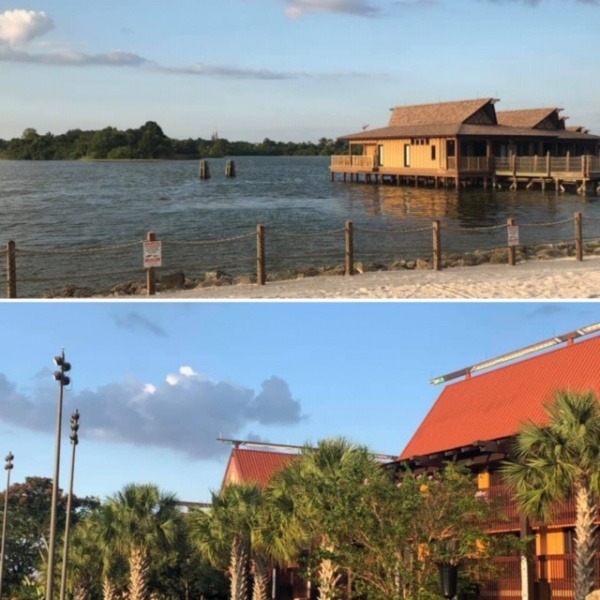 Wilderness Lodge
Tied in first place, is Wilderness Lodge. I think the Polynesian takes it just by an inch for me, but I fell in love with the Wilderness Lodge this trip. The sky high log cabins, the waterfall, the giant fireplace & totem poles in the lobby. It is just so serene, and again, something about it just seems so familiar. I didn't explore as much as I would've liked, but I loved just enjoying the grounds & the lobby. The walk back to the bus at the end of the night, with the nature sounds piped in was so enjoyable. Next trip, I plan to walk the walking trail between Wilderness Lodge & Fort Wilderness.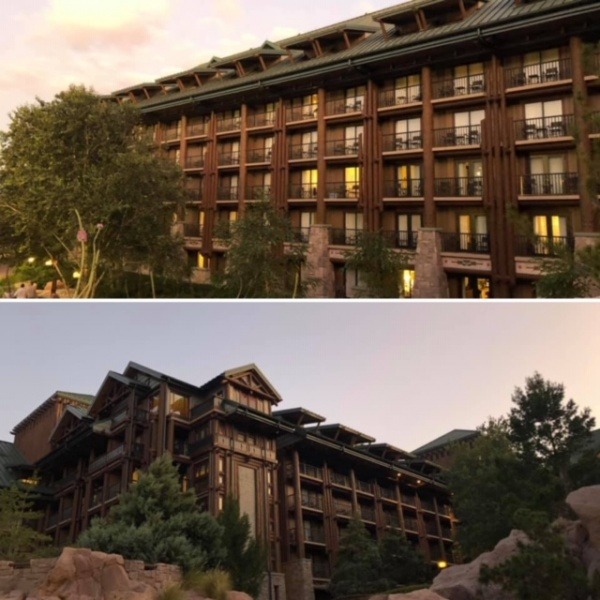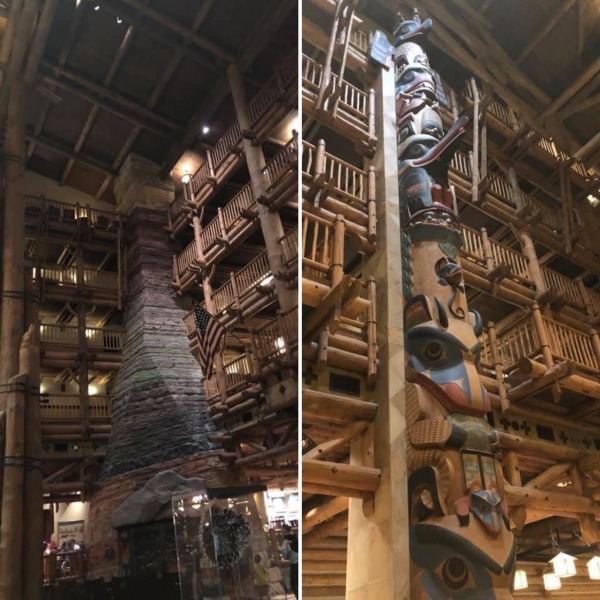 Animal Kingdom Lodge
Coming in next is the absolutely stunning Animal Kingdom Lodge. This resort pays homage to the African culture in such a beautiful way. You instantly feel like you are at an African resort, about to head out & explore. The lobby is almost museum like, with many pieces made in various parts of Africa. All the Cast Members working there (or at least the ones I met) were also from Africa, based on their name tag. I loved that Disney brought the authenticity to the next level with having this resort hosted by locals who could speak to their amazing, vibrant culture. Throughout my visit, I even got to see them perform music in the lobby. As mentioned previously, I never got to see many animals, although I did explore the savannah at Jambo.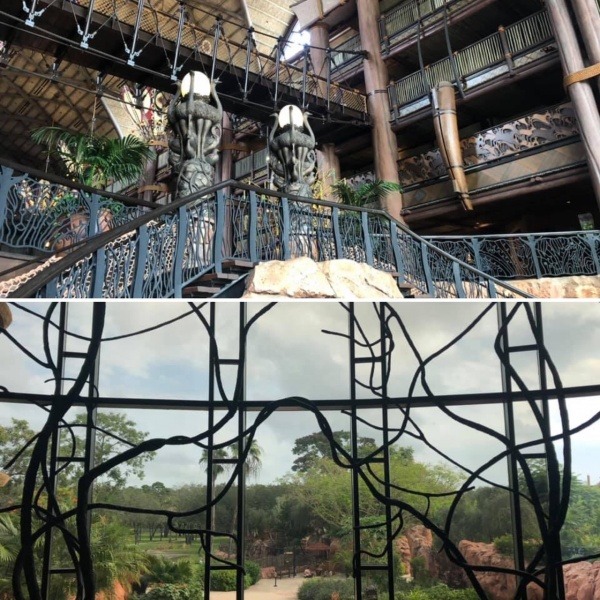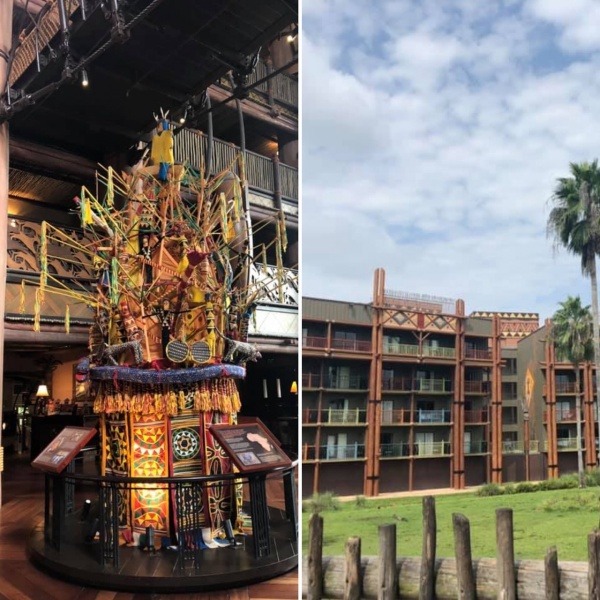 Fort Wilderness
Not to be confused with Wilderness Lodge, Fort Wilderness is the campground/cabin resort. Aside from the nuisance internal bus system, I adore this resort. I live in a place where camping, outdoor fun & country is big. It was easy to feel at home. The trees are grand, and you really feel like you've been whisked away to the wilderness! It is by far one of the most peaceful resorts. Since there was a lot of construction when I was there, I didn't get to do the things I had wanted, and it was too early in the day for many activities. I had my brunch, enjoyed the rocking chairs for an hour & headed to another resort.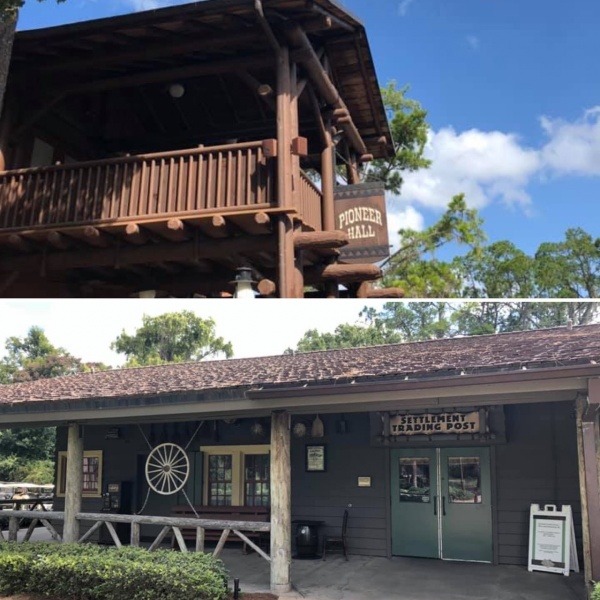 Disney's Boardwalk
Just a quick boat ride from Epcot's international gateway (at the back, near France), this is a must do on my Epcot days. I typically either start my day off with breakfast at the Boardwalk Bakery, or take a mid day break from the park. This trip, I visited the Boardwalk a few times to enjoy Abracadabar, the bakery & the obligatory Ample Hills ice cream. While I haven't done this yet, the Boardwalk at night is supposed to be something to experience. With lots of night life, entertainment such as musicians & jugglers, there is a lot to see & do. Jellyrolls (dualing piano players!) & Atlantic Dance Hall are some popular spots any night of the week.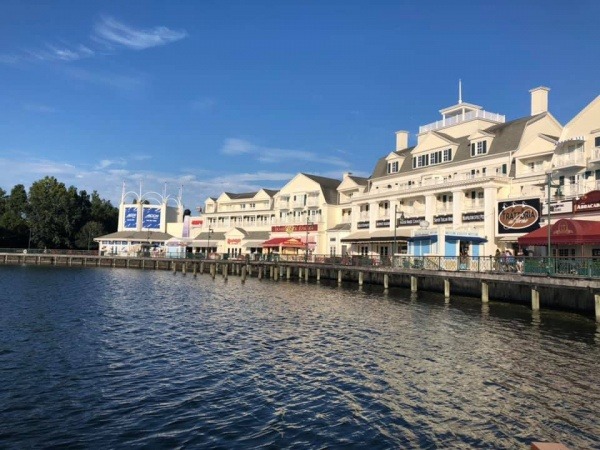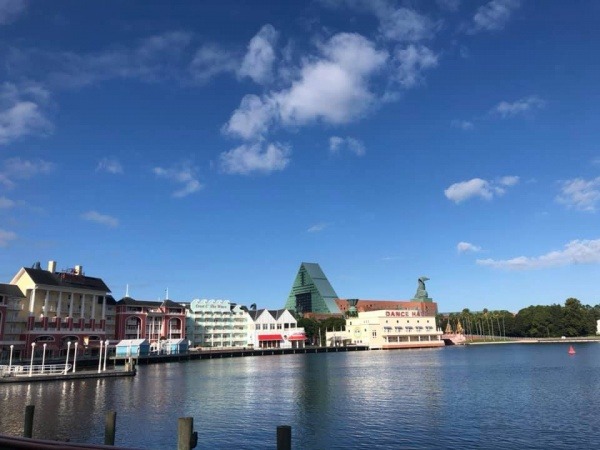 Port Orleans
Both French Quarter & Riverside are worth checking out. I started at the French Quarter side to visit my friend, where she showed me around this quaint resort. Just like I was on the streets of New Orleans about to head to Mardi Gras! I headed down the walking path to Riverside, and it was absolutely stunning. A nice stroll along, you guessed it, the river, and I was swooped off to a more white pillar New Orleans. Last, I grabbed the short boat ride back to French Quarter for supper.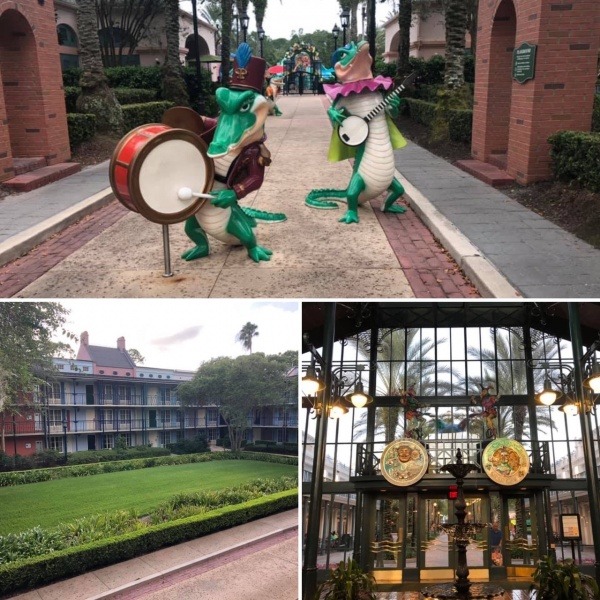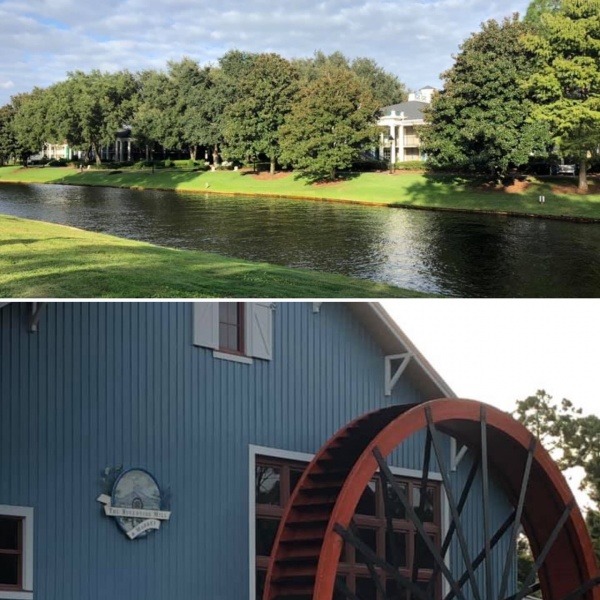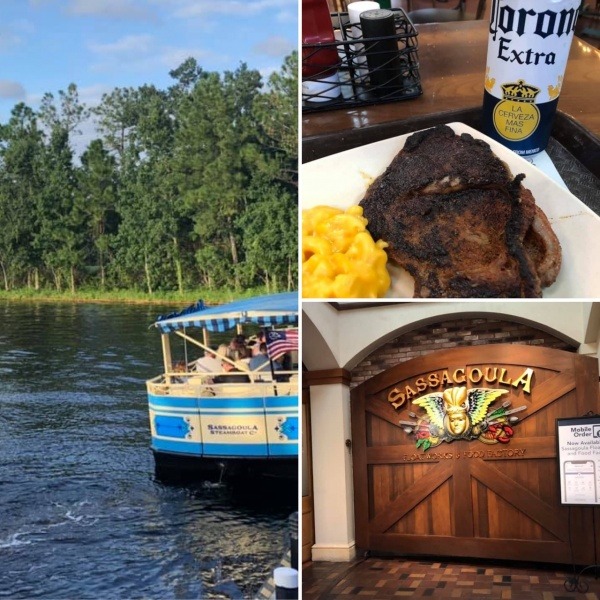 Grand Floridian
You might be wondering why this one is so low on my list. The others just come above it for me, but my mom adores this resort! I am not one for "fancy" things, so it doesn't call to me as much. With that said, it is a must do for me every single trip. I love how regal & beautiful the lobby is, and there is just so much to explore.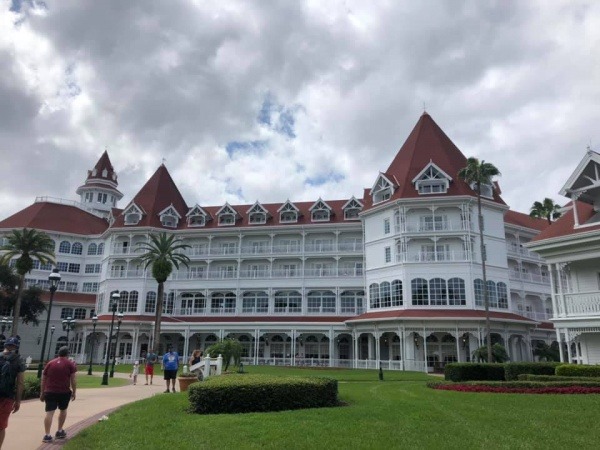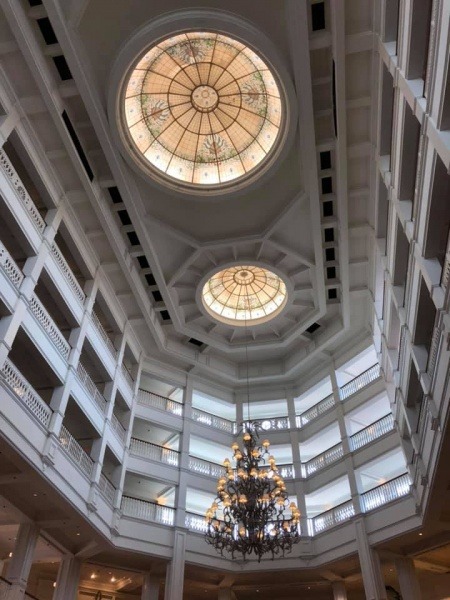 Caribbean Beach
Although I didn't enjoy staying at this resort, it is so fun to visit. The food is delicious, and that white sandy beach makes you feel like you have landed on a Caribbean beach island! It is definitely worth the visit, especially if you like seafood-make sure you check out Sebastian's.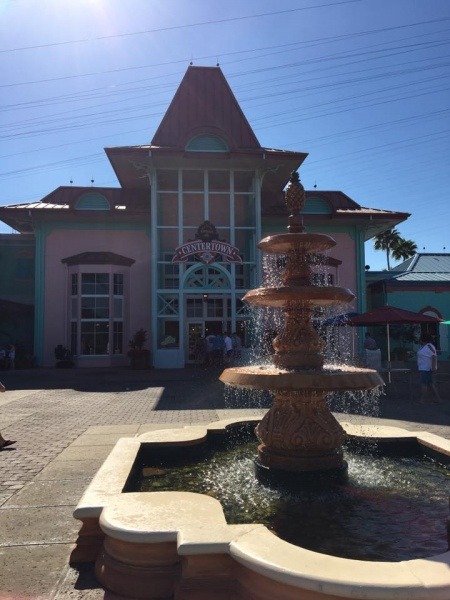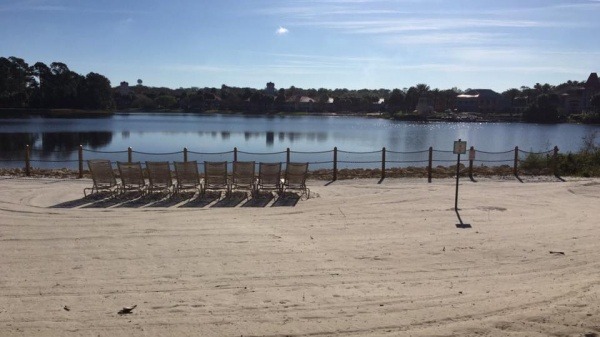 The Contemporary
Another favorite of most, is not all that high on my list. I have never been a fan of how "new" this resort feels with it's white walls & futuristic theme. It is definitely worth the visit, as the obligatory monorail loop resort. I never went at all during my last trip, but I hope to enjoy the fireworks from the deck next trip! 
Value Resorts
Pop Century, All Stars, Art of Animation
I typically stay value whenever I travel to Disney World. I love all of the value resorts! This doesn't rank last on my list, just middle of the road. I absolutely love the cartoon feel they have. Some even have scavenger hunts, outdoor movies, art classes & other activities! Definitely worth checking out.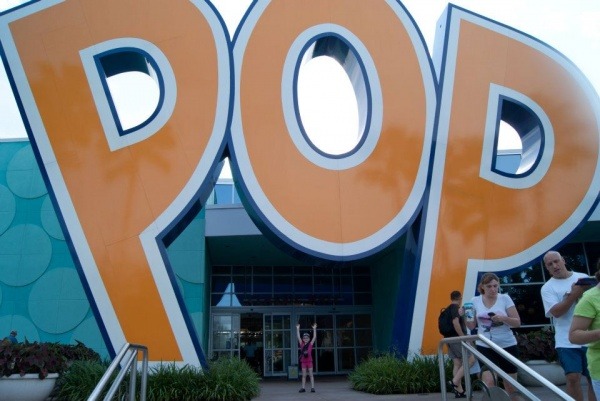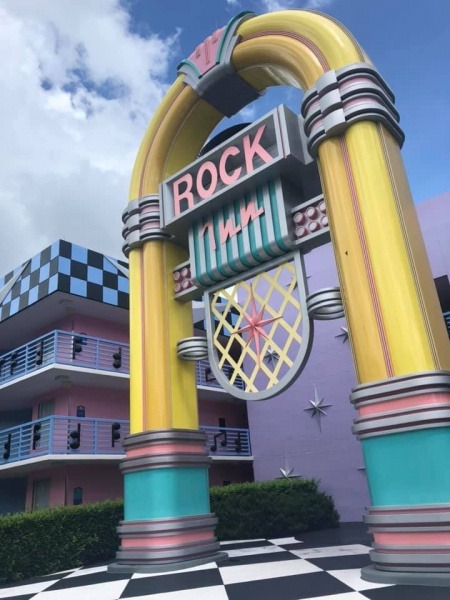 That's my (very detailed) guide to resort hopping! Resort hopping was actually one of my favorite things on my 12 day trip. Don't underestimate the power of a resort hop! I hope I have managed to convince you to explore some resorts, and what you should do at them, on your next Disney vacation. 
What are some of your favorite resorts to resort hop to on your Walt Disney World vacation? Let us know your suggestions in the comments or on Facebook or Twitter!
Did you like this article? Make sure to share it with your friends! Check below for easy ways to share!
Want to visit the Walt Disney World Resort? Contact The Magic for Less Travel for more information and a free, no-obligation quote.

Incoming search terms:
https://www themouseforless com/blog_world/guide-to-resort-hopping/
disney resort hopping guide
guide to disney resort hopping
resort hopping from disney springs
resort hopping itinerary disney world